10 PRAYERS FOR THE NEW YEAR (2017)
Published Jan 10, 2017
Updated Jan 18, 2017
Confused. Downcast. Unmotivated. Feeling heavy. Very heavy. These are some of the words that describe me yesterday and earlier today. Add worry to the list and you have the perfect recipe for a bad start. And I do not want that to be me.
I was in the shower where some of the craziest ideas come to mind then I remembered prayer. If there's one thing I want to be this year, it is to be more prayerful. This does not not mean uttering quick meaningless words then running off to pursue the cares of life.
I want to be have long intimate moments with God, not interrupted by anything. I remember a quote by Martin Luther King which says, "I have so much to do today that I will spend the first three hours praying".
I want to honestly say these words, valuing prayer more than every thing else. Because friends, prayer is so powerful.
The place of prayer is the best place to be. Prayer stirs my spirit and my body. It empowers me.
When I engage in deep prayers to God, I feel very light and directed. I feel very able not because of my strength but because of the power that comes from being in His presence.
When you kneel before God, you can stand before any man or any thing. The effective fervent prayer of the righteous man has great POWER in its effects (James 5:16).
The best way you can fight every battle in your life is through prayer. For we are not fghting against human beings but against wicked spiritual forces (Ephesians 6:12)
And praying this evening, I feel such lightness and motivation that I want to share. Will you pray along with me? Below are ten prayers that can make a huge difference in your life no matter where you are at right now. Let our voices go up to heaven with prayers, supplication and thanksgiving.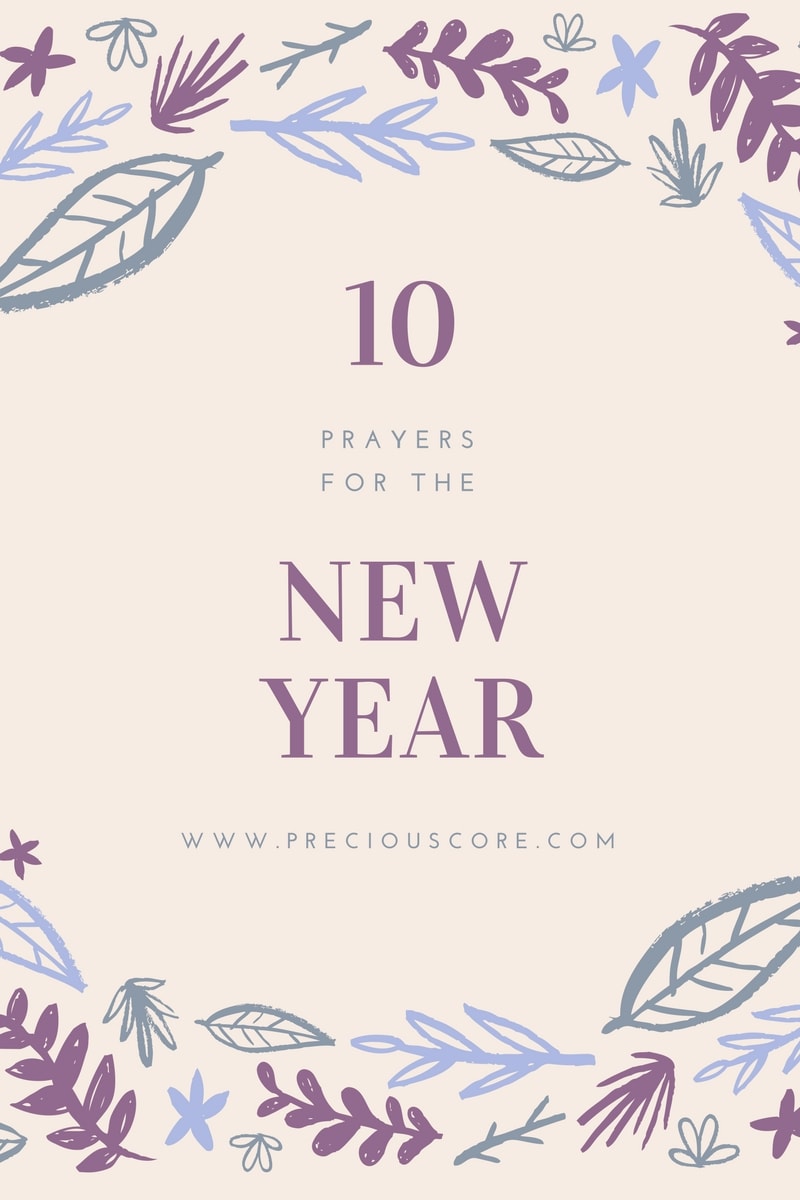 1. Lord grant me peace above all else no matter the circumstances I may face this year. (Philippians 4:6-7)
2. Father help me to trust you with all my heart, not relying on my own understanding. (Proverbs 3:5-6)
3. Lord keep me from every evil company. (1 Corinthians 5:33)
4. Lord bring the right friends into my life; people that will stir me into the right direction. (Proverbs 18:24)
5. Lord help me to be zealous for you this year. I pray against every form of lukewarmness. (Revelation 3:16)
6. Father, I bring all my plans for the year before you – only approve them if they are in line with your plan for me. (Proverbs 19:21)
7. Lord may I prosper and be in good health this year. (3 John 1:2)
8. Father, may every step I take be ordered by you. (Galatians 5:25)
9. Lord may my character be Christ-like, showing forth the fruit of the Spirit. (Galatians 5:22-23)
10. Help me Father to win souls for you. Because your words say that he that wins souls is wise. (Poverbs 11:30)
Thank you Lord!