A BIG UPDATE TO PRECIOUS KITCHEN!
Published Apr 27, 2017
Updated May 09, 2017
Hello friends, I have been wanting to do this for a very long time and I'm glad I finally got around it. Precious Kitchen just got better! A lot of you have told me you come to the blog to search for meal ideas so I wanted to make things easier for you.
Under Precious Kitchen, here on the blog, you will find all my recipes and kitchen tips. But they were not indexed. Let's say you wanted to look for baking inspiration or healthy meal ideas – the search button might not be super helpful with that. So that's where our new change comes in. It's a recipe index, which means I have grouped all Precious Core recipes into various topics. This makes searching for inspiration or drooling over pics super easy!
This thing took so many hours of my life and it's the reason I have not published a new post in the past 2 days. I was like what's the point adding a new recipe to get lost in the bunch? So I went through the painstaking process of properly tagging the several recipes here on the blog. It was a tough process but it all worth it in the end! Let me walk you through the updates.
To access the recipe index, go to the TOP MENU on the homepage of the blog. It is the last menu item. See it here? It's the item after "Blogging" highlighted in green.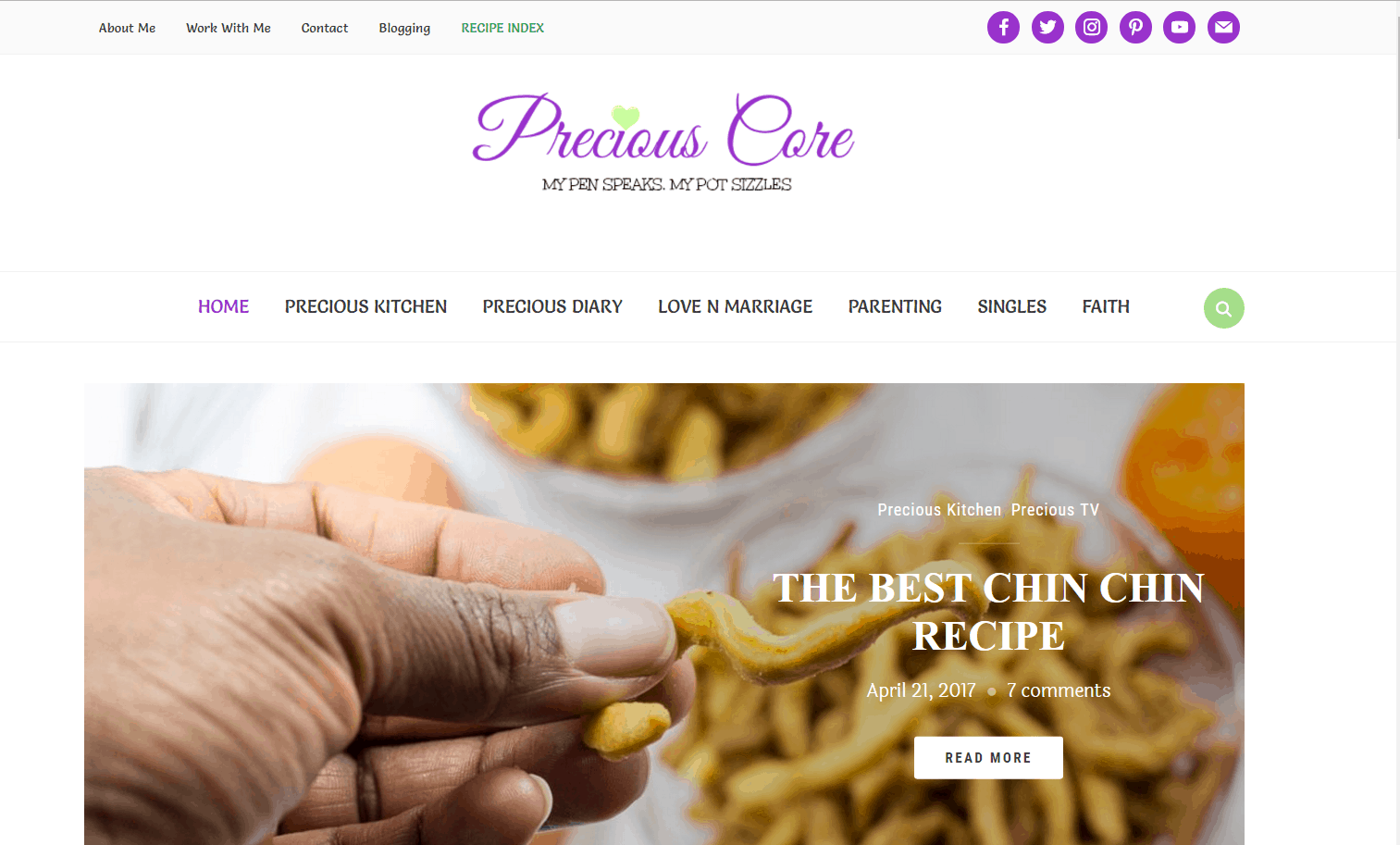 You can also get to the recipe index using the BOTTOM MENU of the blog. Here it is right at the bottom of this screenshot highlighted in purple.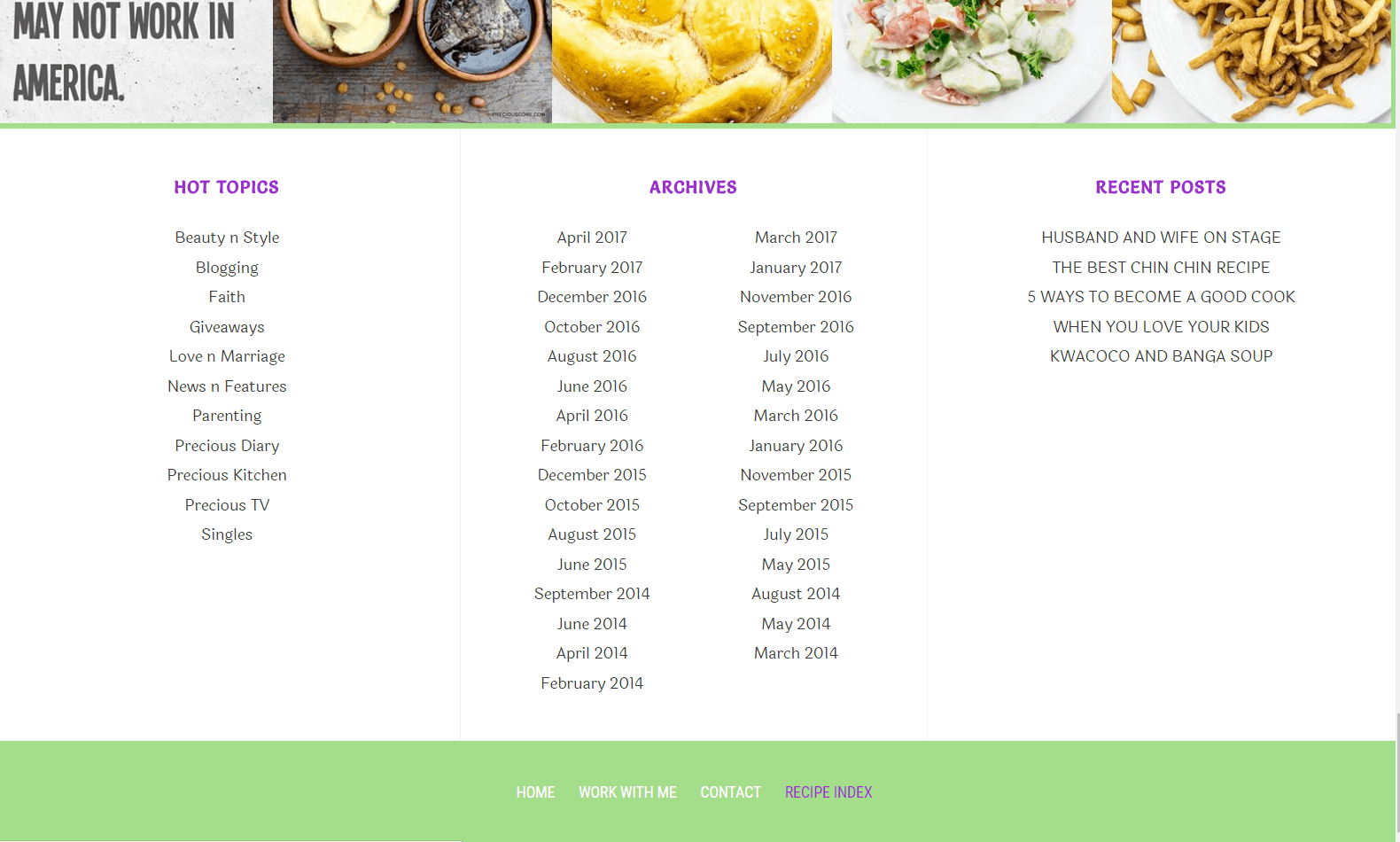 OR you could simply hover over Precious Kitchen on the MAIN MENU and you'll find a drop down menu for a quick access to some recipes. See it here?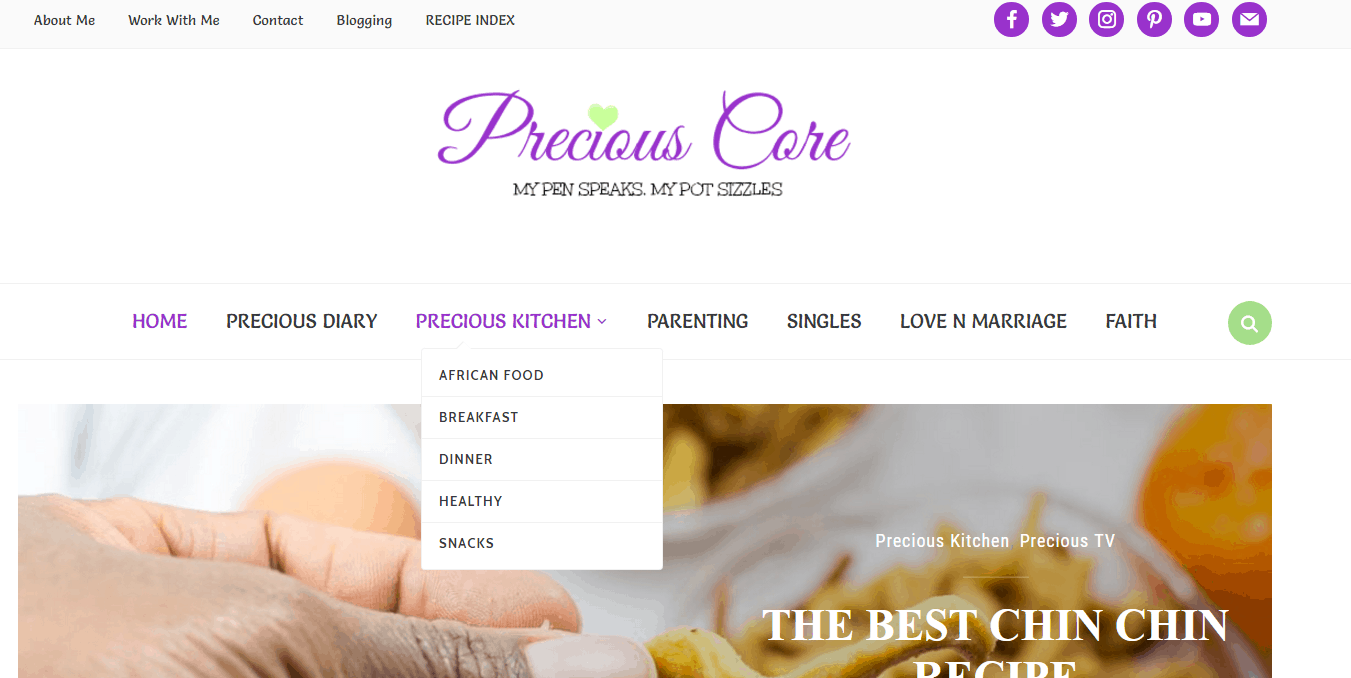 Now let's look at what our index looks like. Ta-daaa!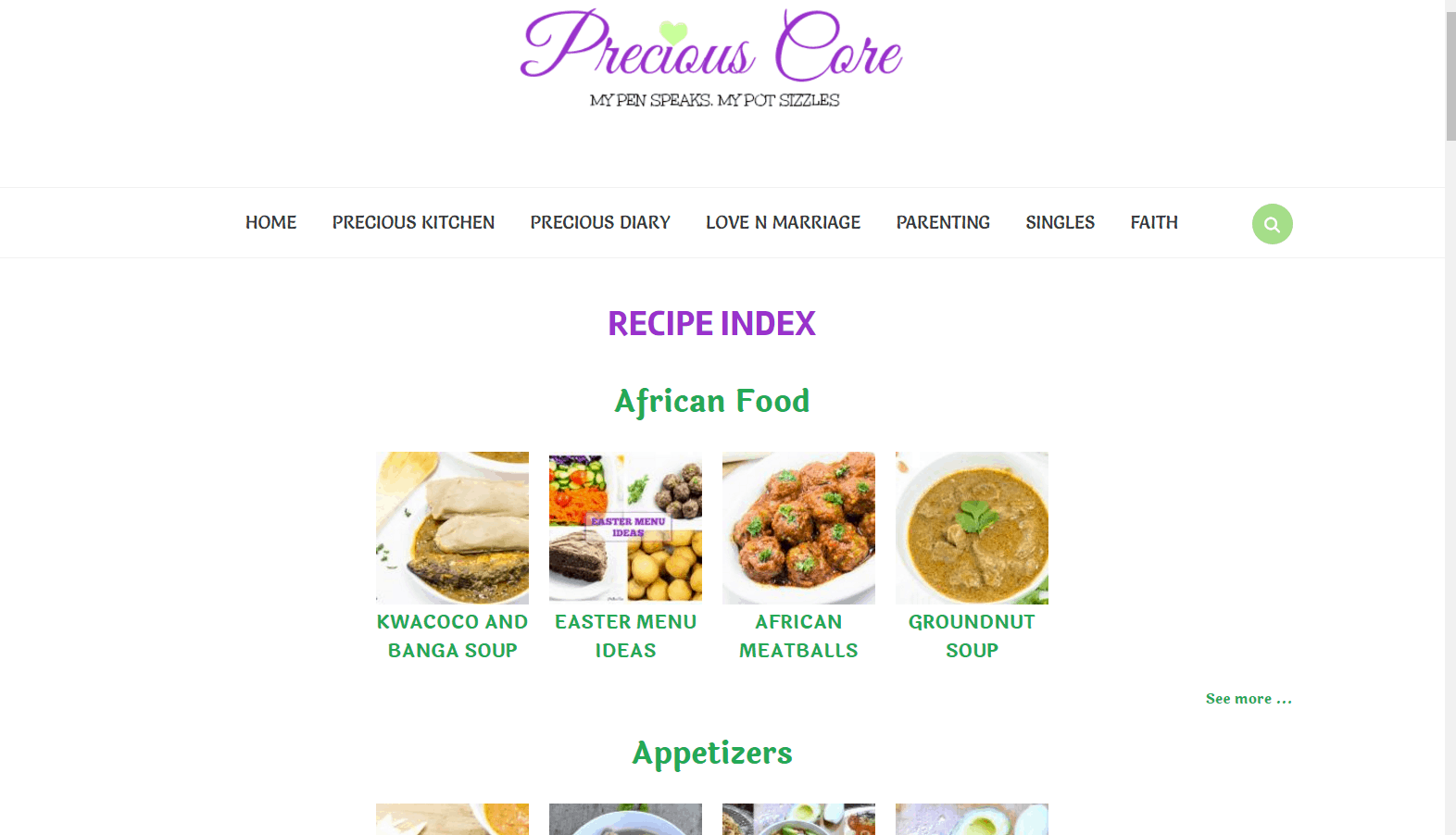 It is alphabetically arranged so right at the top we have African food and Appetizers. Then when you scroll down…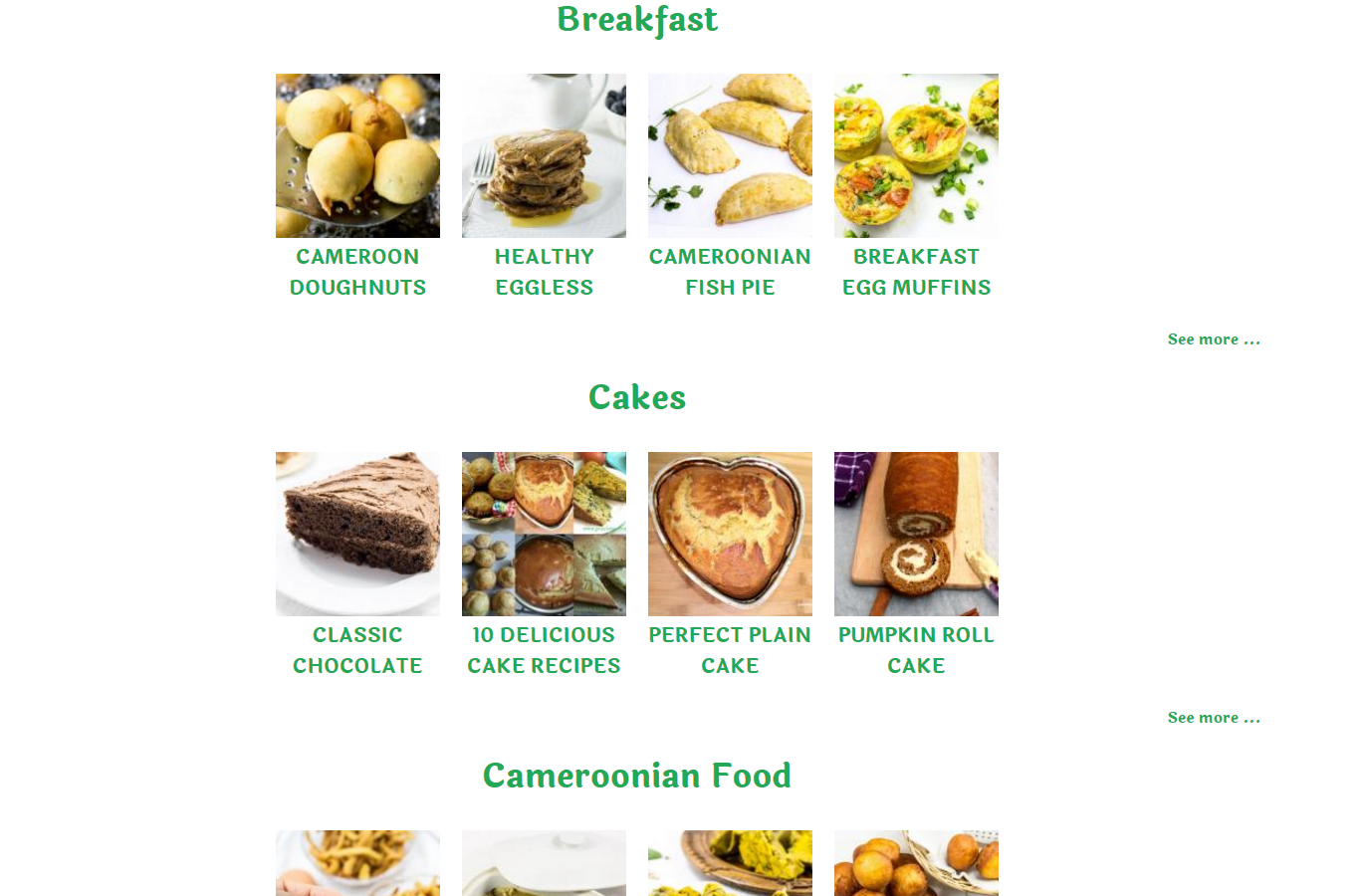 Does all that not make you want to cook?? And it gets even better…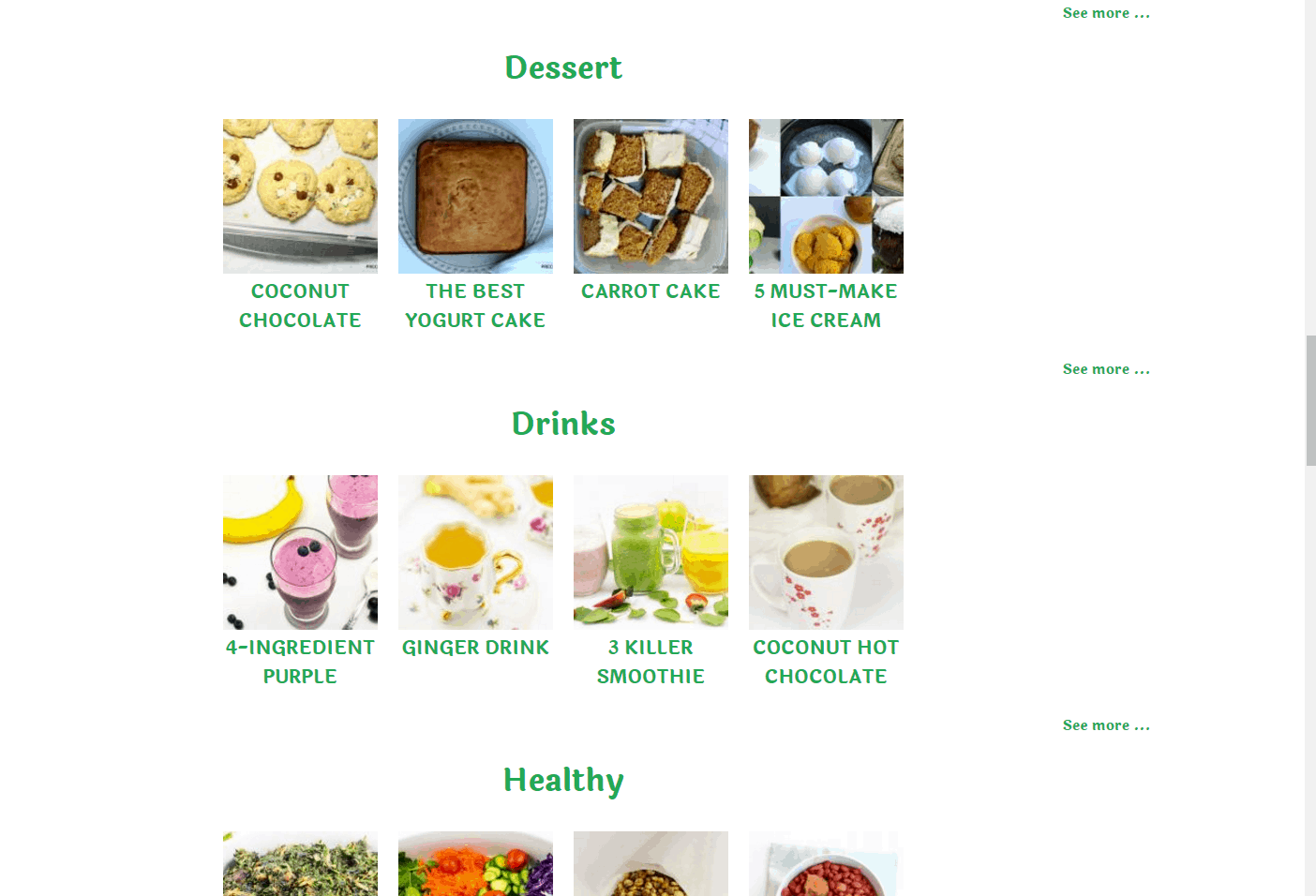 So as you scroll down, you find more and more cooking inspiration. Simply click on the group you like and you will find recipes on that topic. You can also click "See more" on the right corner of the page to see more recipes in each group.
I'm so excited about this change and honestly, I see myself using the recipe index more than any one else. It makes looking for a recipe more interesting. I hope this inspires you to cook more for yourself and your loved ones.
If you have any questions or suggestions pertaining to this update or the blog as a whole, please talk to me below. I'll love to hear!