20 OF MY BEST KITCHEN TOOLS
I love my kitchen and I love the tools that make life in the kitchen easier. So I thought it will be great to share with you some of my best kitchen tools. Here are the tools and essentials I use most of the time in my kitchen. Hope you pick an idea or two from this list.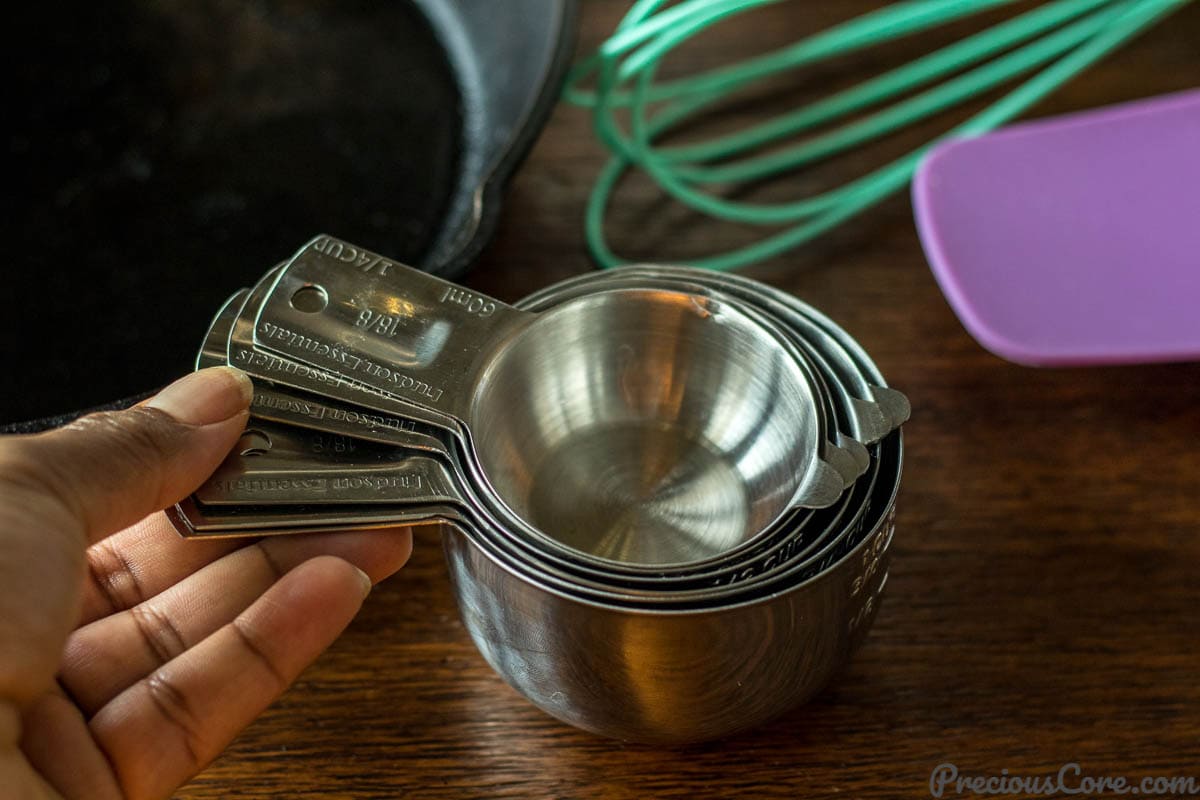 If you follow me on YouTube, you should know how much I love and use my Ninja blender. It grinds almost everything down to a paste and it is not as expensive as other high powered blenders. I find that the small cup works better than the big cup for when I need to grind something to be really smooth (like green smoothies!). I have used my Ninja blender for over four years and we are still going strong.
2. Stainless Steel Measuring Cups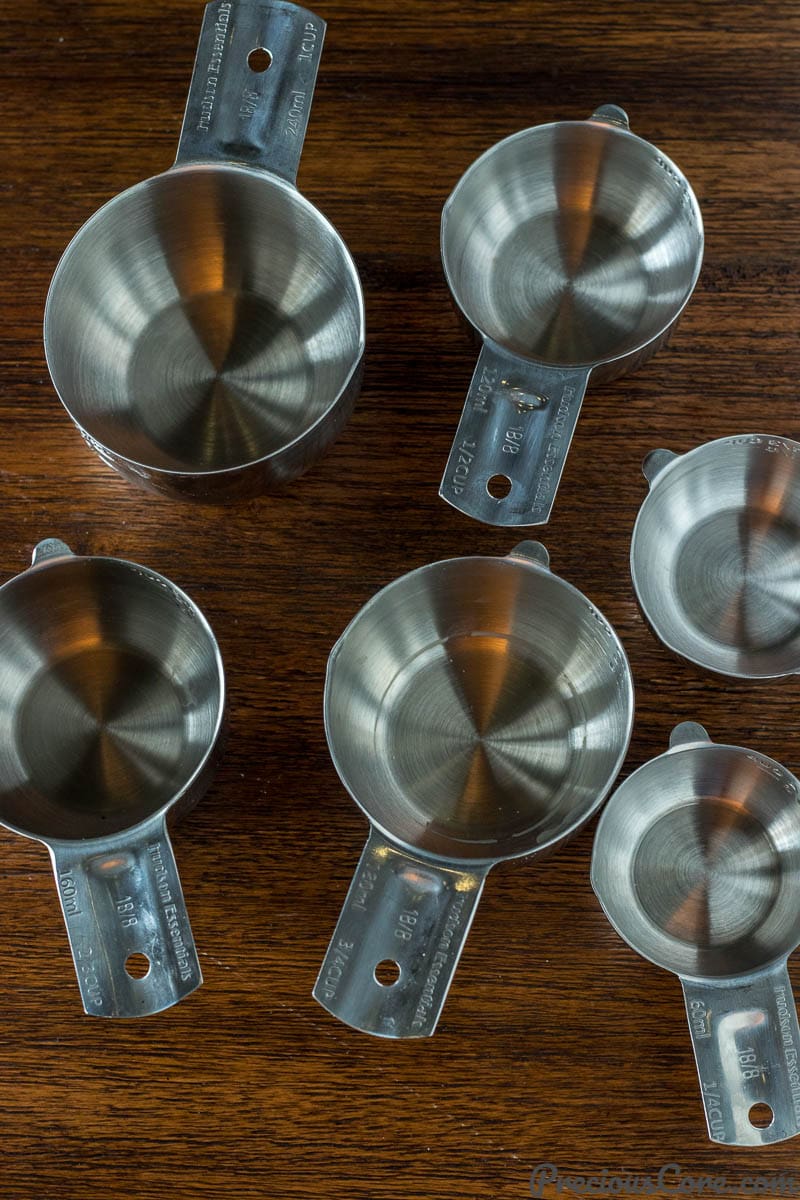 I use these cups all the time and I love that there is a variety of sizes to choose from. I get a lot of questions about which cups I use. Here they are! These measuring cups for essential for the right measurements when following recipes.
3. Mixing Bowls
I love the glass bowls better than plastic ones because they are easier to clean especially when I mix something oily in them. I also use glass mixing bowls because they enable you to see what I am mixing in my cooking videos. However, there is a variety of mixing bowls you could use from stainless steel ones to plastic ones.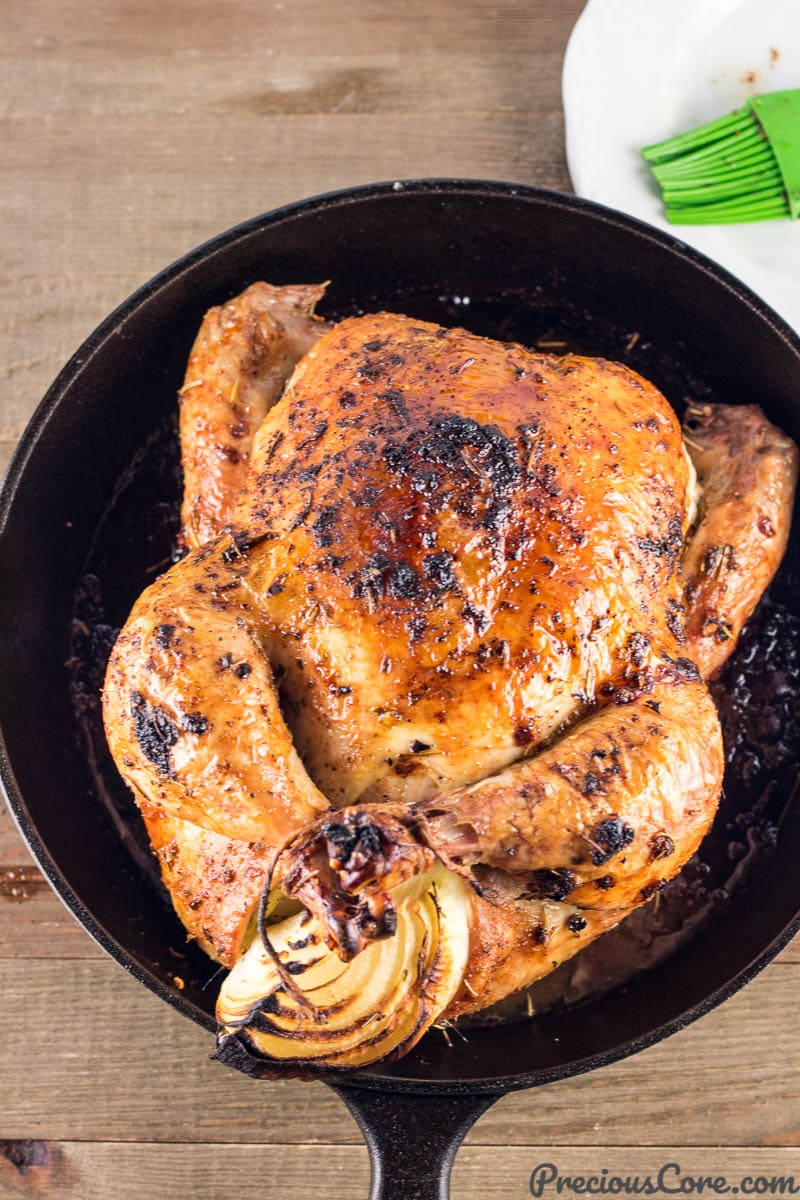 I use my cast iron skillet in a lot of ways: for roasting chicken in the oven, for baking treats like cornbread and for searing fish! I also have a cast iron grill pan I use for grilling on the stovetop and getting to-die-for grill marks.
5. Knife Set
I love my pretty knife set! It brings color to the kitchen and gives me a variety of good knives to choose from and use for all the chopping, cutting and slicing.
6. Dutch Ovens
I get so many requests on YouTube about where I get my colorful pots from. They are dutch ovens also known as cast iron pots and there are a variety of brands. I get the Crofton brand from Aldi. It is quite inexpensive compared to other brands. The Cuisinart cast iron pot is a very good brand, have used and love. These pots are heavy and distribute heat well. You can cook and bake in them. Plus they are so pretty!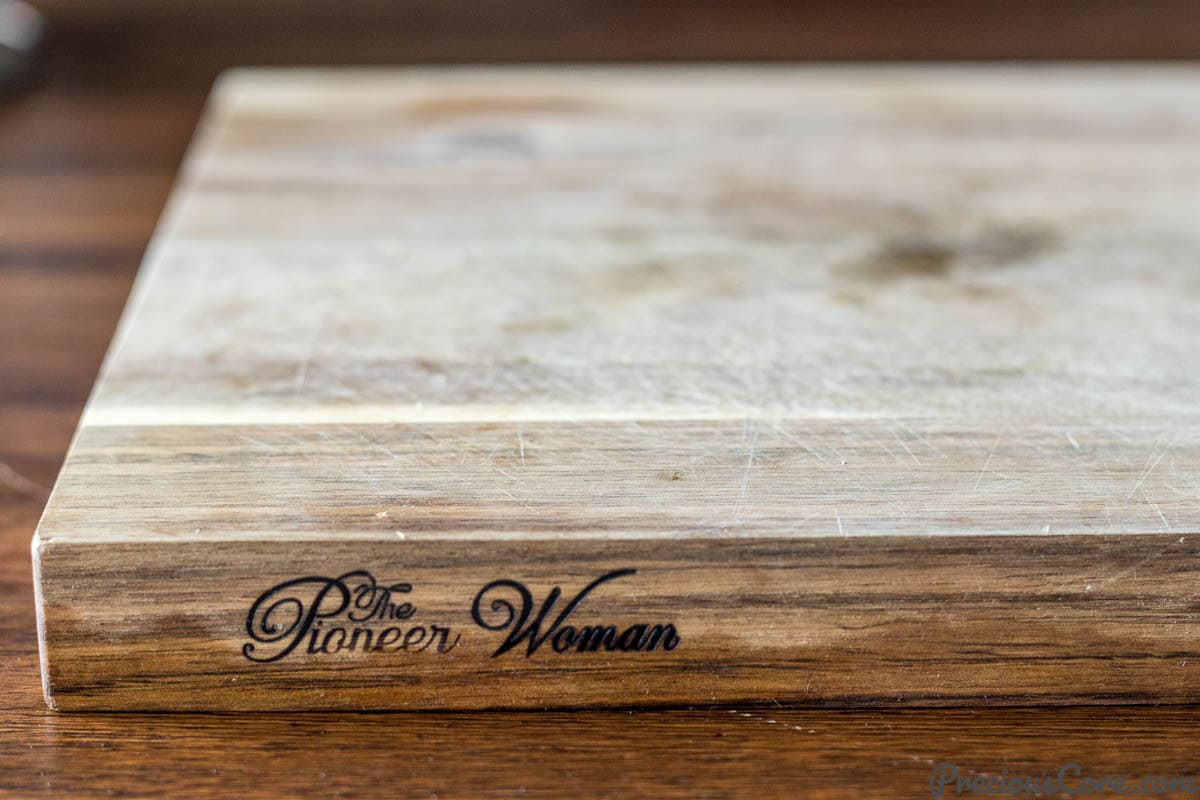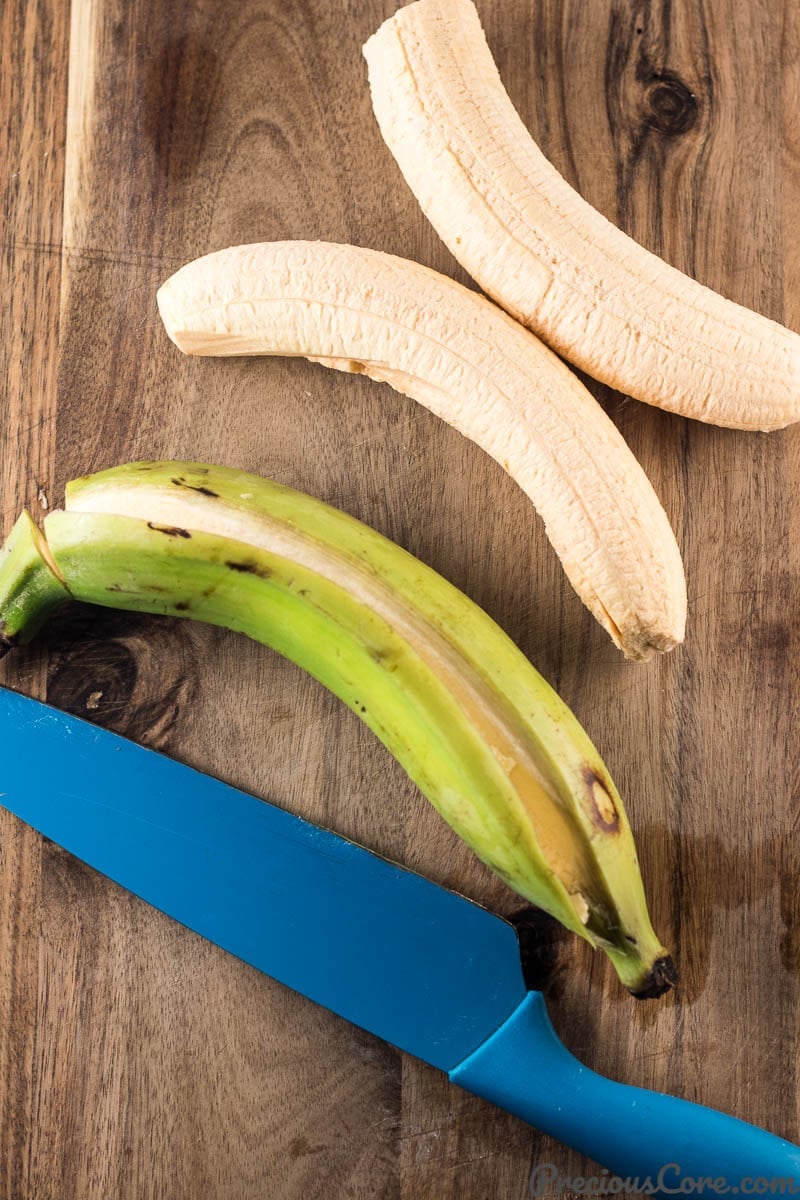 I love my Pioneer Woman chopping board! I love that this chopping board is thick like professional ones but it is inexpensive. I use my chopping board all the time for chopping, cutting and slicing.
I use my colander quite a lot! I love that it is big enough so I can use it to strain small or large portions of food.
I love my kitchen timer because it helps me time what I am cooking especially when I am baking, This is more effective than a clock because sometimes when I look at the clock, I forget the time I noted (blame it on mommy brain. Haha!) So I simply set my kitchen timer and once it rings, I am reminded to check the oven.
I have so many baking sheets and I use them all the time. The older the baking sheets are with lots of scratches and burns, the more I love them. They are great for baking cookies, making baked fries or baked plantains and for oven-grilling chicken!
A mortar and pestle is a great kitchen tool and I also love it because it reminds me of my African heritage. I use my small mortar and pestle to do small grinding jobs which I do not want to do in a blender (because the blender requires you to add water and sometimes you do not need any water added to the crushed garlic). I use it to crush garlic and ginger most times. And let me not lie, I just enjoy the process of crushing something in a mortar. I find it very therapeutic.
12. Pastry Brush
I use my pastry brush to brush egg wash on baked goods, to brush seasoning on fish or other proteins. I just love the feeling when I brush a marinade on protein.
13. Kitchen Shears
These are special scissors for fish. Since I work with whole fish all the time, I find kitchen shears really handy for trimming the fins and bones of fish. Kitchen shears are also useful for trimming herbs, cutting vegetables or cutting open packages.
14. Can Opener
I love my can opener! I don't buy a lot of canned food but for the few that I get like tomato sauce and condensed milk, a can opener helps me open the cans easily without sweating.
15. Box Grater
I use my box grater for grating, shredding and slicing when I want thin even slices. I particularly like the shredding side which is great for shredding carrots for salads and the mandoline slicer which is great for slicing plantains for plantain chips!
16. Kitchen Towels and Dish Cloths 
I use kitchen cloths for different purposes. Some are for wiping dishes dry and some are for wiping my hands while I cook. I also keep special kitchen washcloths for wiping down the countertop during and after cooking.
17. Sieves
I have fine mesh strainers and super-fine mesh strainers. I use the fine mesh strainer for sifting flour and the super fine mesh strainer for straining homemade juice like my Pineapple Ginger Juice.
18. Whisk
I use my whisk for whisking eggs or mixing batters. So handy!
19. Spatulas
I love silicone spatulas! They make scrapping off every bit of liquid from the mixing bowl possible. They are great for mixing batters.
20. Baking Pans
Because I love to bake, I keep a variety of baking pans on hand: loaf pans, round pans and even fun shapes like heart pans.
These are the kitchen tools that I find myself using most of the time. This list though is by no means exhaustive but I find that I keep using these items over and over again. They make life in the kitchen easy. What is your favorite kitchen tool?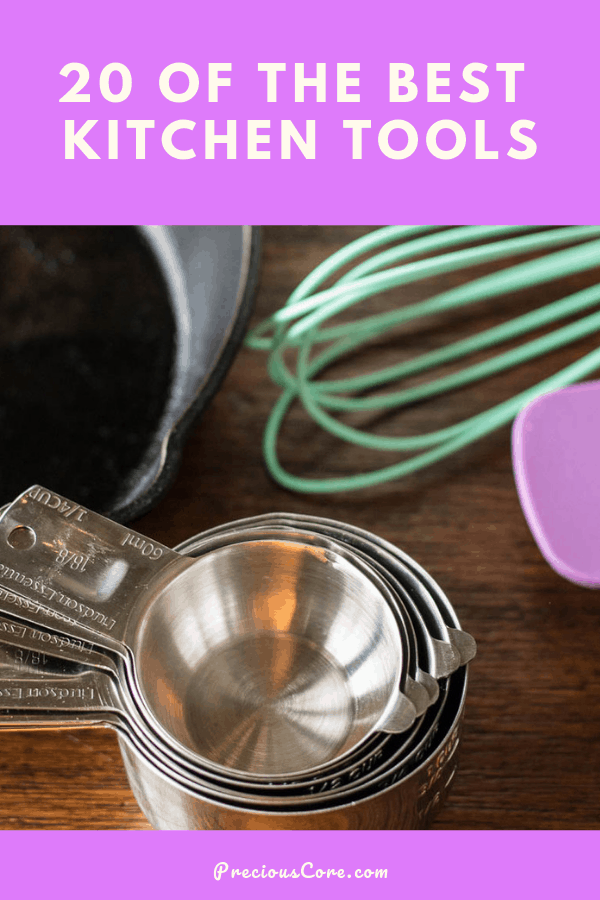 This post contains affiliate links.