Black Versus White: My Church Journeys
Published Jul 12, 2015
Updated Apr 27, 2017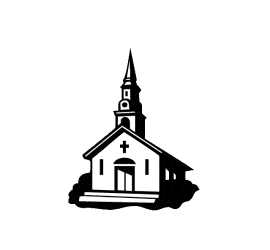 Photo credit: www.waytosalvation.org
A slender lady passed by us in jeans and a sweat shirt. She smiled as we made our way into the worship center. This pressed my wondering button. Jeans, sweat pants and snickers, on a Sunday morning in church? Was she on her way to a picnic? After seeing others dressed in a similar manner, I deduced that it was probably the way people dressed to church in this part of the world.
I wore a brown Ankara dress and blazers. My conspicuous African necklace dangled on my neck as I walked around. Looking around me, I felt overdressed. Well, I was not alone. The pastor stood out with his black "clergy man" suit.
A good number of the men had their legs crossed as though they were on a talk show. The environment felt relaxing. Everything was soft, serene and solemn. When the choir sang, I was gradually lullabied.
It was a total different experience when I first worshiped at the Bethel Baptist church on a little plain in a city in Minnesota. My brother-in-law regularly attended service there so he took us along to share the experience.
After the short service, he took us around introducing us to anybody and everybody. I smiled sheepishly as I shook hands with various brothers and sisters in Christ. They commented on my braids and my African outfit. With the spotlight on my outfit, I felt like a five minute star.
Then we were served desserts. There were lots of cakes, cookies and drinks to feast on. In fact, the church had a whole kitchen with a cook in service like we came there to eat. This was not a deja-vu for me so I was fascinated at the presence of a kitchen in the house of God.
We kept attending the rather boring white dominated church for a couple of weeks. We listened to sound and sincere sermons and prayed and interceded for others. Yet, voices that filled the air always enticed me to sleep. It was somewhat lukewarm to us.
Then I got in touch with a former member of a ministry I served in back in Cameroon. He told me there was a branch of that same ministry located minutes away from where I lived. I was excited.
I could not wait for Sunday to come so I could go to this branch of the same church I'd attended just before moving to the United States. Sunday came quickly like it knew I was waiting. I wore an ankara blouse and skirt as I typically dressed back home on Sundays and off we went.
From the parking lot, I saw women dressed in different kinds of African fabrics and I said to myself, "that's what I'm talking about!"
When we walked into the church, I felt at home. For a second I forgot that I was in America. It was filled with people that looked like my mother, grandmother, uncles and aunties. The sound of familiar choruses filled the air:
Eh ehe he my God is good ooo…
Everything na double double ooo..
I wriggled my waist to the tunes, clapped my hands and screamed when needed. This was church like I knew it.
After service I spent a considerable amount of time shaking hands and creating acquaintances. We went back home and narrated our experience to my brother-in-law's wife who was a little jealous of us.
The following Sundays, we religiously attended our new found gathering. After staring at unfamiliar faces throughout the week and listening to fast-spoken English, church was a place to remind us of our roots.
Church was were you'll see people speak, talk and walk like you had seen since your childhood days. That was where people wore their best clothes to. I will never forget a certain woman who had a thing for sparkles. If you needed to spot her in church, you just needed to look for a glittering space and there will she be. Women were not ready to give up on their high heels even in the snow. It looked like some of those shoe heels were far higher than the connection they had with God.
After a while, we were getting tired of socialising with people but failing to socialise enough with the God that brought us together. We were tired of the numerous conversations that ensued at the back while service progressed. We were tired of pastors taking offence at members who left the church. We were tired because belonging to the church was seemingly more important than belonging to God.
This branch of "the church" was more laid-back in spiritual matters compared to any other one I had attended. Is it because we were in America where people were confident about their next pay-check? The brethren here did not seem to want God so much like the ones in Africa.
Before, we could say, "What's going on…" Mr. N had an interesting conversation with his colleague at work. His Caucasian boo told him how much his wife loved the Lord. He told Him tales of literal hearing from God, healing and deliverance.
I was shocked to hear these stories. This was the first time I heard a white man address such issues in Christianity. It sounded more like our charismatic ways.
So when our new friend invited us to their church, we did not hesitate to honour the invitation. The very next Sunday, we arrived Crossroads Church thirty minutes before service began. I was hungry and after looking around, Mr N was able to get me a cup of hot chocolate which I gulped down unsparingly.
We checked our children into age-appropriate kids' classes. After doing that and having no girls clinging to me, I felt like I was on a vacation. Then I cat-walked into the congregation,.
Sweet worship filled the air. I felt like I was listening to a Hillsong CD. No, it felt more like I was watching a worship video. The stage, the lighting, stage effects and everything was so surreal. This was the kind of music that those pirated gospel videos we bought from the streets of Cameroon had.
People were lifting up their hands in worship, clapping and singing the lyrics of deep spiritual songs. I had never seen white people so expressive in worship. Then one of my favourite parts was how couples held on to each other as though they had just fallen in love. Even Mr. N held me ooo. Which woman will not like that?
When it was time for the day's message, something looked out-of-place. The pastor had no suit on. He appeared informal with his unceremonious pants and shirt. But he began sharing deep truths from the scriptures. It was so edifying.
The sermon was delivered in a conversational tone with sprinkles of humour. We were not told to prophesy to our neighbours or shake the demons off. Sometimes in African churches if you are not lucky you may leave with a convulsion. We fitted well into our new-found gathering.
As the name implies, Crossroads Church seems to be where different cultures meet with the one purpose of seeking God. It has an interesting mix of human beings who do more than just socialise. It is a movement of "Jesus-like people dong Jesus-like stuff."
At the end of the day, what really matters is not if your church is dominated by whites or blacks. What matters is if your church feeds you with the undiluted Word of God. Church should be that place you go to and are moved to go further with God. Church should be where you water your Christian garden so it can flourish lovingly.
What do you love most about your church? Please share with me below.
Have a God-filled week!