CAMEROONIAN GIRLS TRAPPED IN KUWAIT SHELTER ARE NOT HAPPY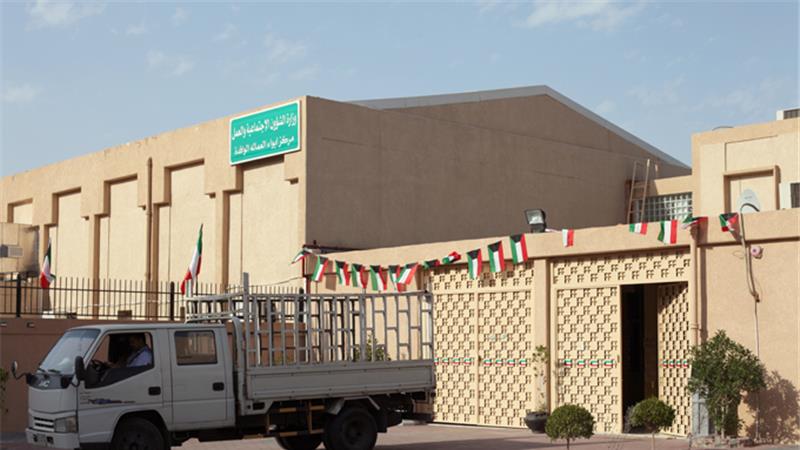 Image of Kuwait shelter culled from www.aljazeera.com
Some days ago, I saw news on the internet saying the Cameroon government sent a delegation to attend to girls trapped in a shelter in the Middle East country, Kuwait. These girls went there to get lucrative jobs but were rather
enslaved
by their masters. Those who managed return home returned with
horrendous stories
. However, lots of them are still trapped there and badly need a way out. So when I saw the news of the government sending a delegation there, I had that feeling of "finally!" Well, according to Precious Core sources, the girls were promised to be seen by the delegation from the Ministry of External Relations (MINREX) on Wednesday February 24th but as at today, Friday, March 26th they have not had contact with the government delegation. Here is what they have to say:
"Greetings from the Cameroonian girls at the shelter home in Kuwait.There are some girls who have been in the shelter home for 8 months because of no travel document. We applied for laissez passer and filled forms since the 4th of January 2016 but till today we have not seen any one.When we called the Saudi Arabia embassy they said they have sent the laissez passers to the Central African Embassy but the people said they have not seen it. Now we are confused. But the U.N.O came and took our information to help make us travel documents. Please we really need some one to issue us travel documents or to communicate with the U.N.O. We really need to return home. Some of our sisters here are very sick. Please we need help. Also, we don't have any one here who can even handle our matter. It is a Ghanaian man who is even trying to help us here."
I wonder what happened to the laissez passers on transit from from embassy to the other. All my trapped sisters, I'll advice you to pray hard and keep fighting. Keep calling those embassies until they are tired of you and want to stop hearing from you. Persistence works! Hopefully the government delegation gets to see you and works in your favour.