CREPE CHOCOLATE CAKE RECIPE
Published May 25, 2016
Updated Apr 26, 2017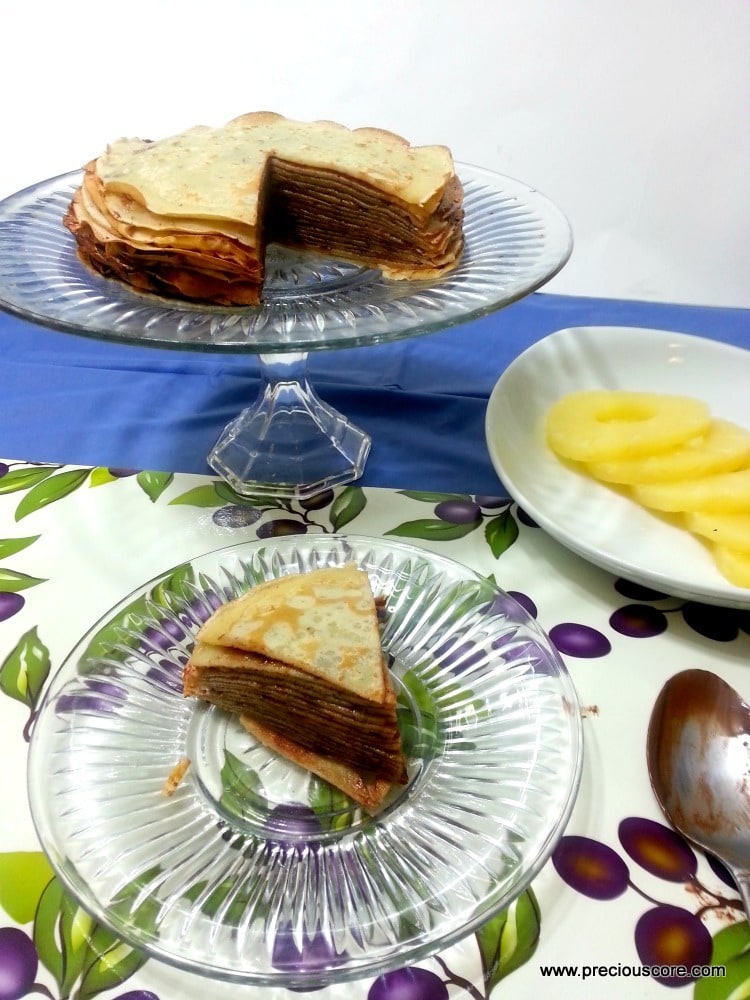 Guys, you can't go wrong with this crepe cake. There is something about chocolate that makes taste buds jump for joy. At my church last week, there was chocolate covered ice cream for everyone. When I saw the way the young and old munched the chocolate, I concluded that chocolate is a crowd pleaser.

When I made this crepe cake days ago, my daughters were so happy that they almost asked if I could be their mommy once again. It was pure joy for me to watch them devour this chocolatey delicacy for breakfast.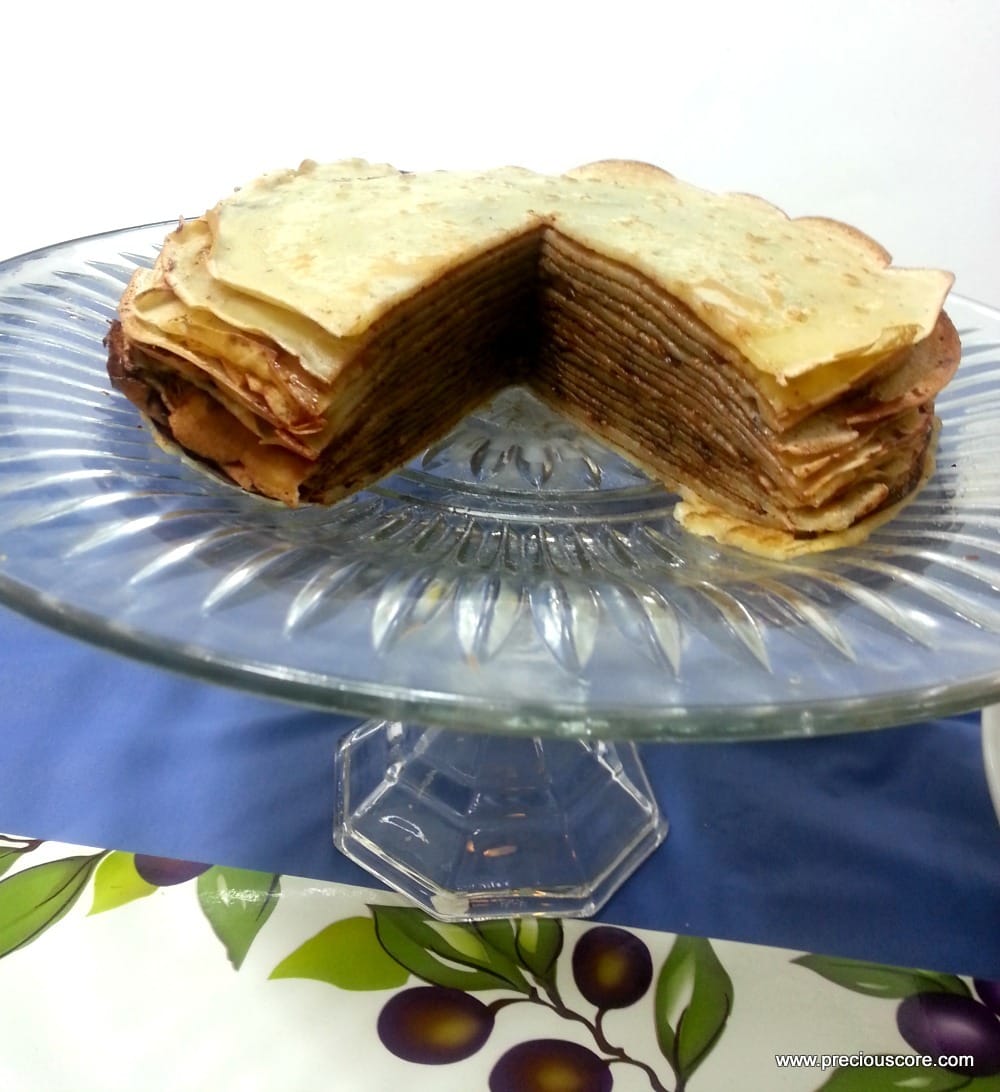 By the time Mr. N made it to the dining table, the whole cake was buried and resting in our stomachs. And girl number one asked for one more slice.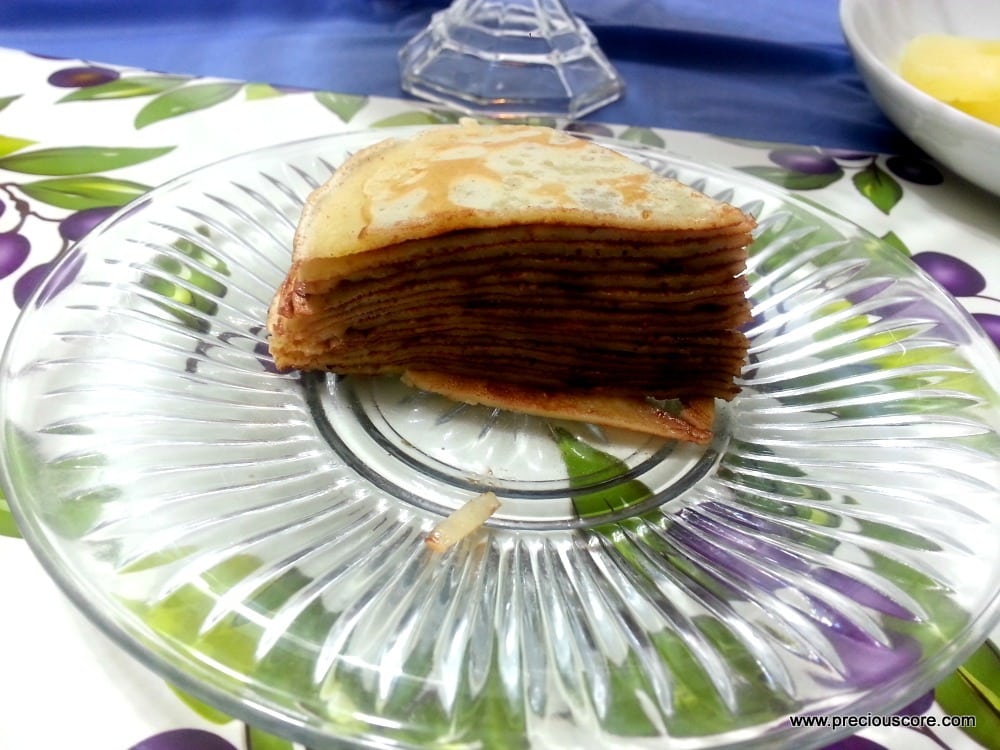 This delicious cake is made by making crepes (known as pancakes in some African countries) then rubbing chocolate on each and laying one over the other. Easy peasy!
Let's make 'em!
Prep: 5 mins
Cook: 15 mins
Total: 20 mins
Yield: 1 crepe cake
Ingredients
1 cup flour
2 cups of milk
2 eggs
A quarter teaspoon of salt
2 tablespoons vegetable oil
2 tablespoons of sugar
Half teaspoon nutmeg (optional)
1 cup chocolate spread (Nutella, Tartina, etc)
Directions
To make the crepes:
Mix flour, sugar, milk, eggs, salt and nutmeg together in a bowl until the mixture is even. Note that this batter is lighter than regular pancake batter.
Put a skillet (frying pan) on the fire to heat up on medium. Pour in a little vegetable oil and rub it round to coat the bottom of the frying pan.
Now scoop a full cook spoon of batter and pour into the pan, turn it around to coat the whole pan. Let it cook for about a minute. When bubbles form on the top, flip to the other side and let it cook for about 30 seconds. Remove and place on a flat plate. Repeat process with the rest of the batter.
To make the cake:
Place one crepe on a flat plate or cake stand. Take about a teaspoon of chocolate spread and rub all over the top.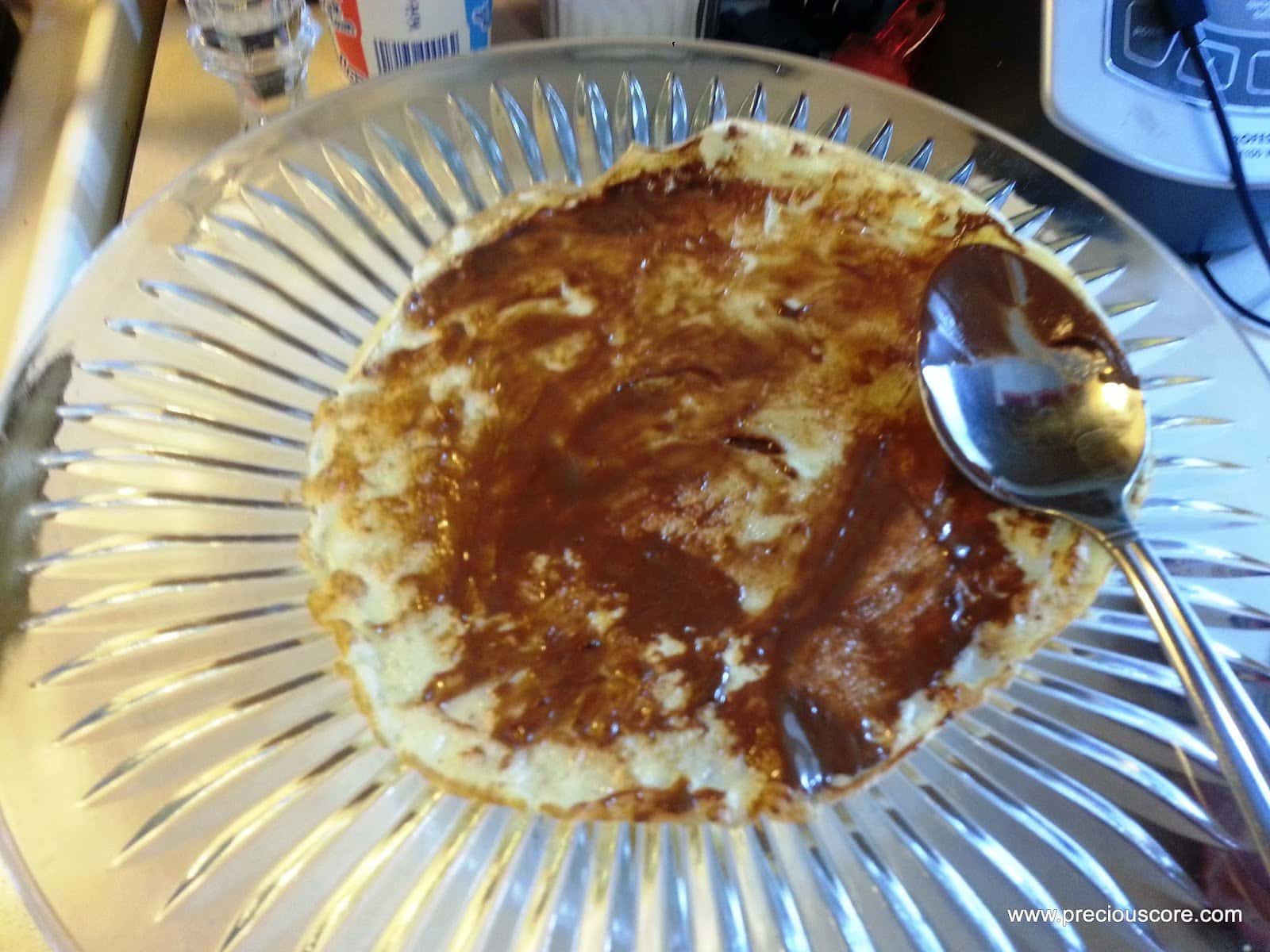 Add another crepe on top and some chocolate too.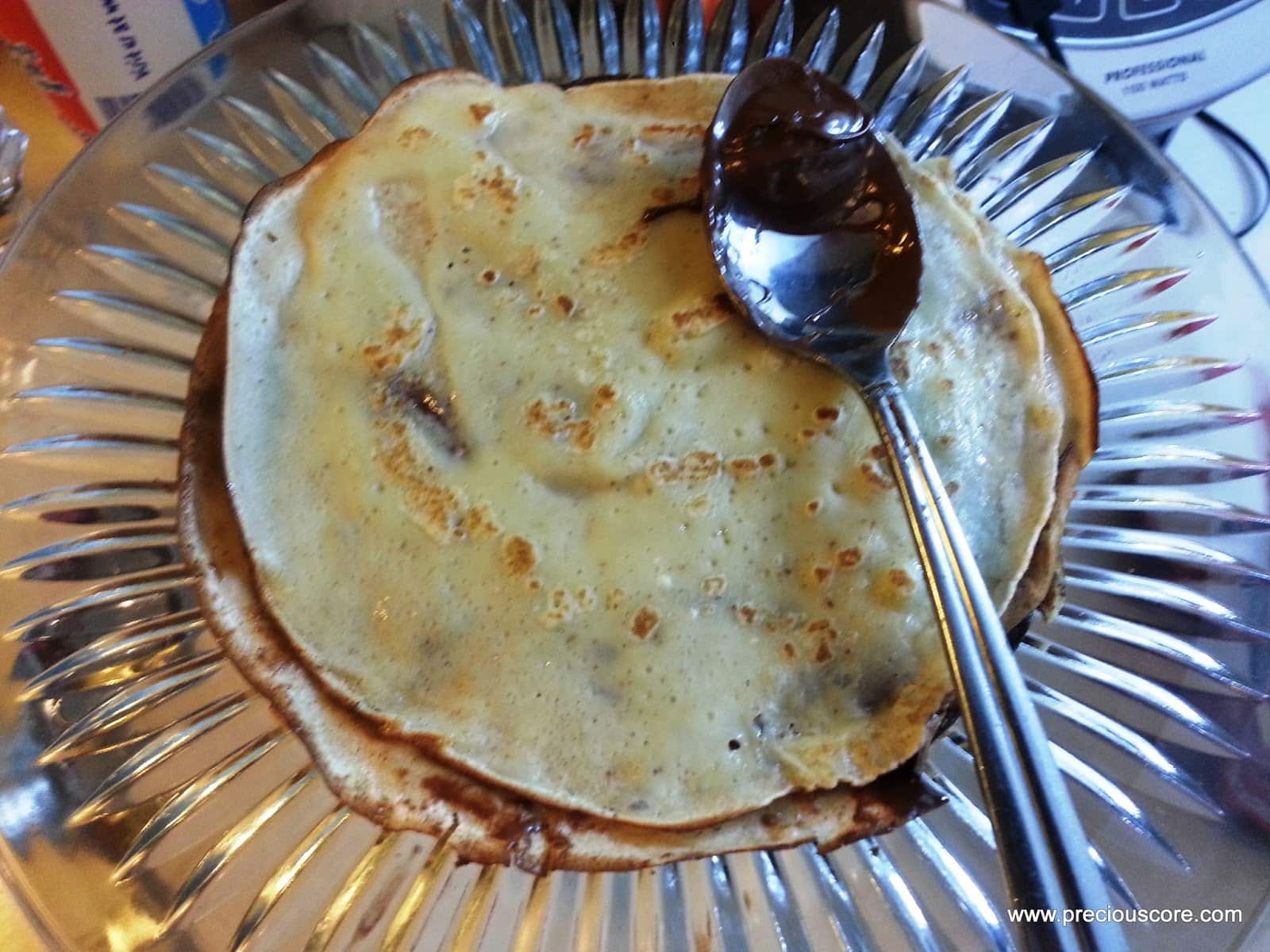 Keep adding, dear!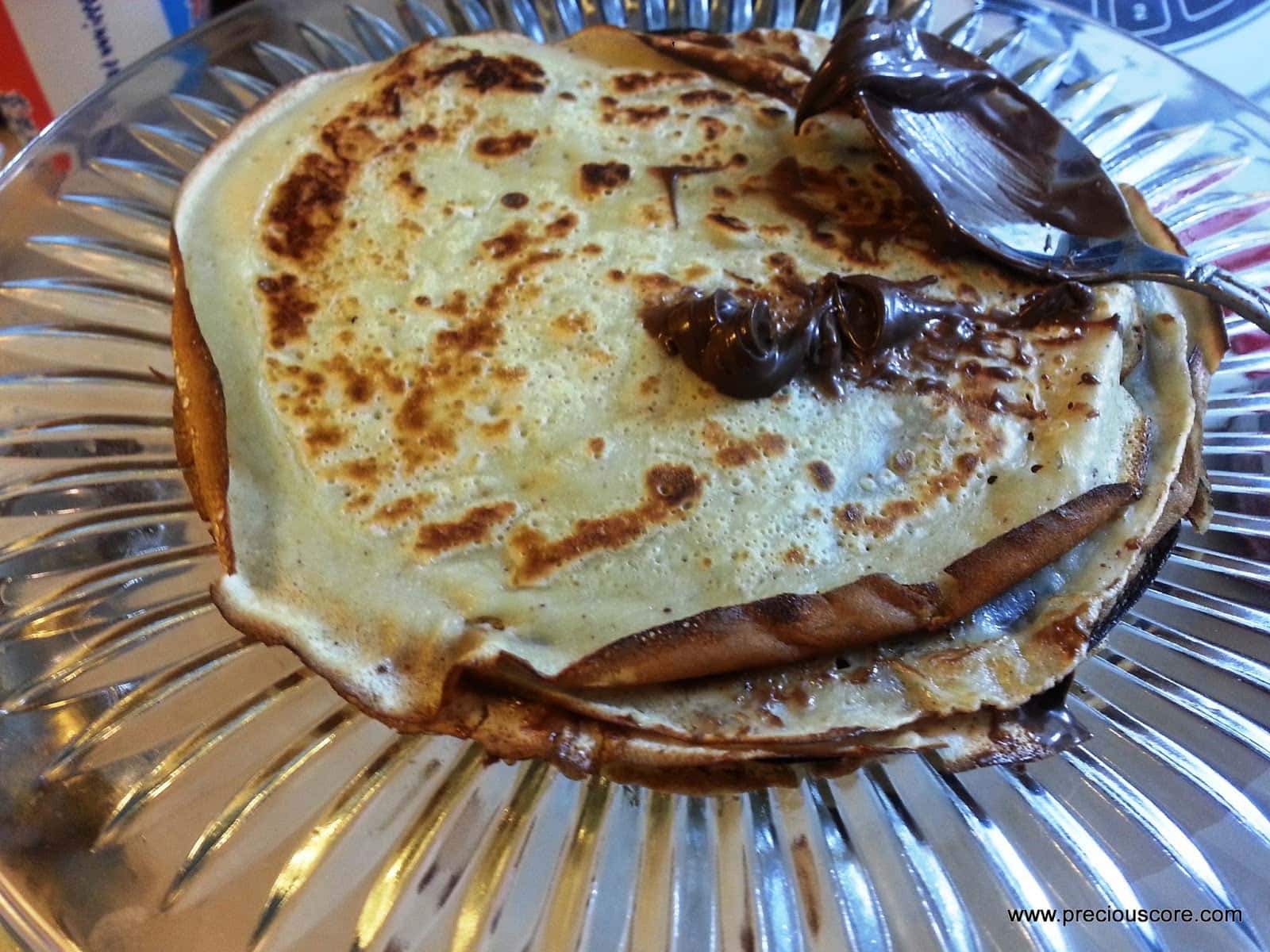 Until all the crepes are stacked.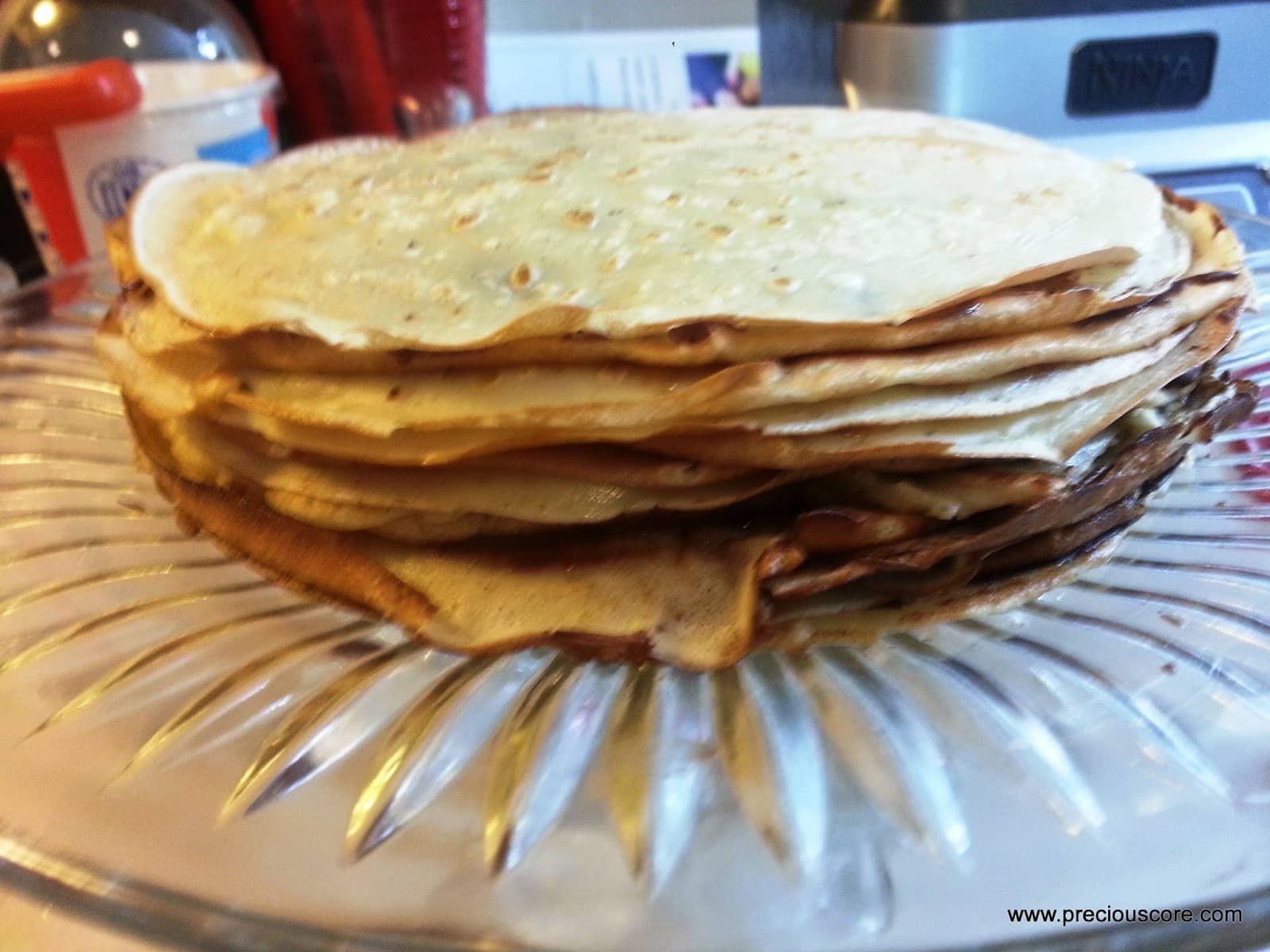 Slice and serve with a side of a fruit of choice and a glass of milk. Life is so good when chocolate is involved.
Have you had a chocolate crepe cake before? What's your favourite chocolate recipe? Please let me know below.