DECLUTTERING THE HOMESCHOOL ROOM
Published Mar 21, 2017
Updated Apr 05, 2017
This is part 7 of my minimalism series. To read the other parts, click HERE.
I did it! I successfully completed my minimalism series. *Stands up and wriggles waist*. In this final week, I wanted to minimise spending but I'm not much of a spender so there was really nothing to minimise. So I took the plunge and decluttered the homeschool area instead. I've been meaning to do this for months but I just couldn't find the time for it.
The homeschool area in our home is in the basement because we don't have space for a seperate homeschool room. So we chose a corner of the basement to keep the kids' toys and books. This area quickly became a junk yard. It always looked like something was about to fall, considering how some of the larger toys were swaying to the side. Here is a before picture. *Bows head in shame*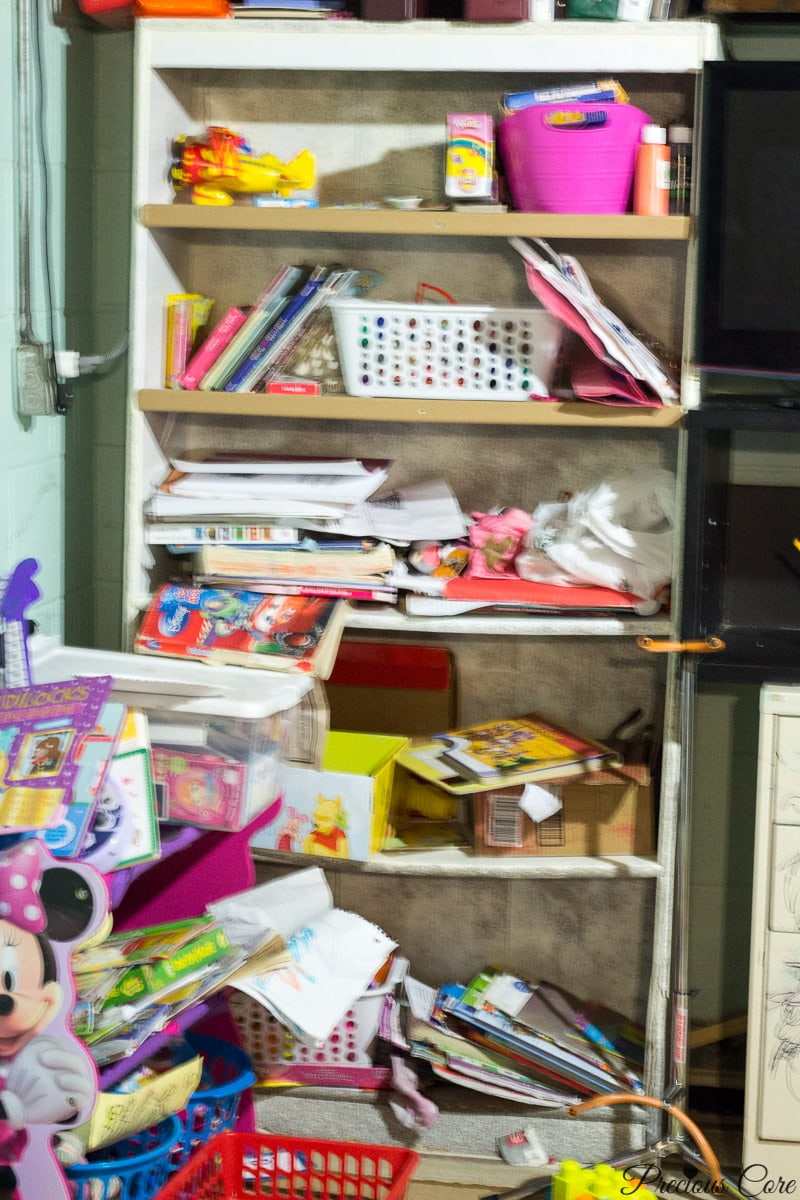 Books were mixed with toys, toys were mixed with books, it was a complete mess.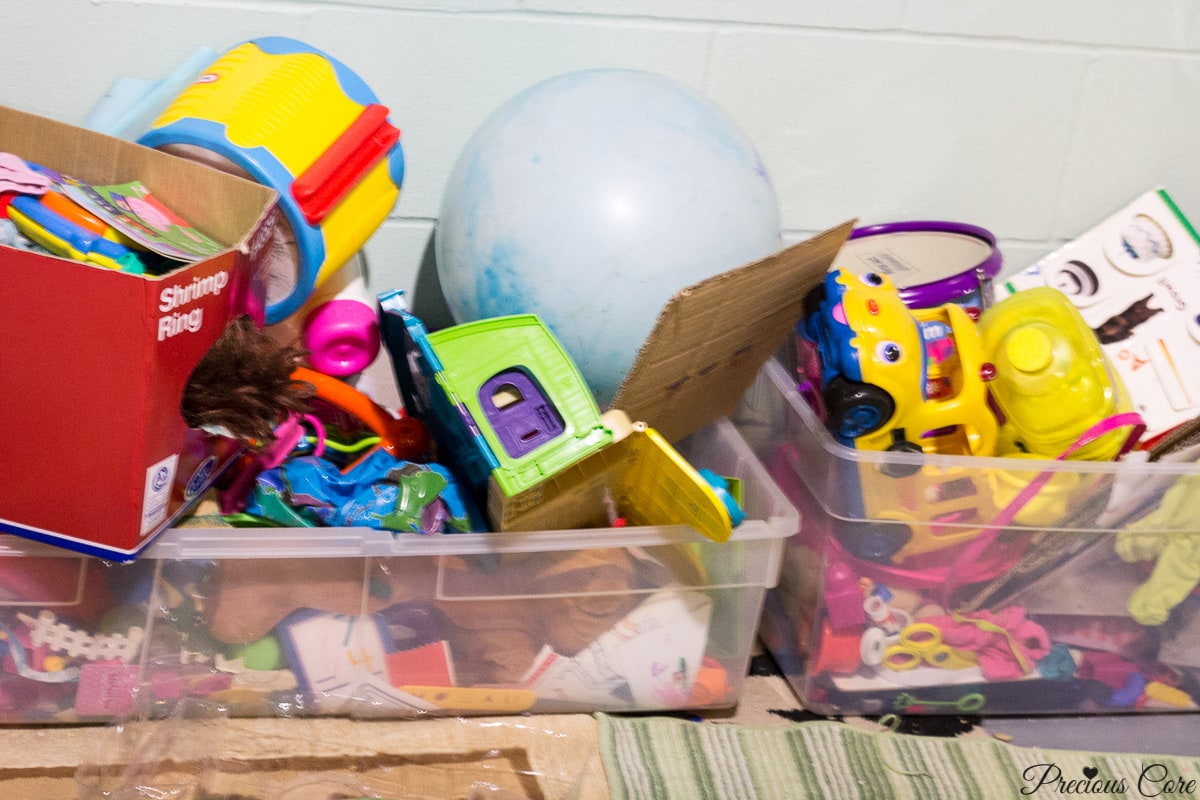 The first thing I did was place a carton in the middle of the area. The carton was for everything trash. There was a lot of trash among the toys and books. These included:
Colouring books that had been coloured- no need to keep them
Crafts from the yesteryears – if I keep every craft the kids make, my home would be filled with crafts
Drawing books and papers filled with drawing – I selected a few memorable ones and filed. The rest went to trash land
Puzzles with missing parts – puzzles are my nemesis! The things are everywhere!
My carton filled up very quickly and I had to add a trash bag to carry more trash.
At the end of the day, the area was more breathable and more functional.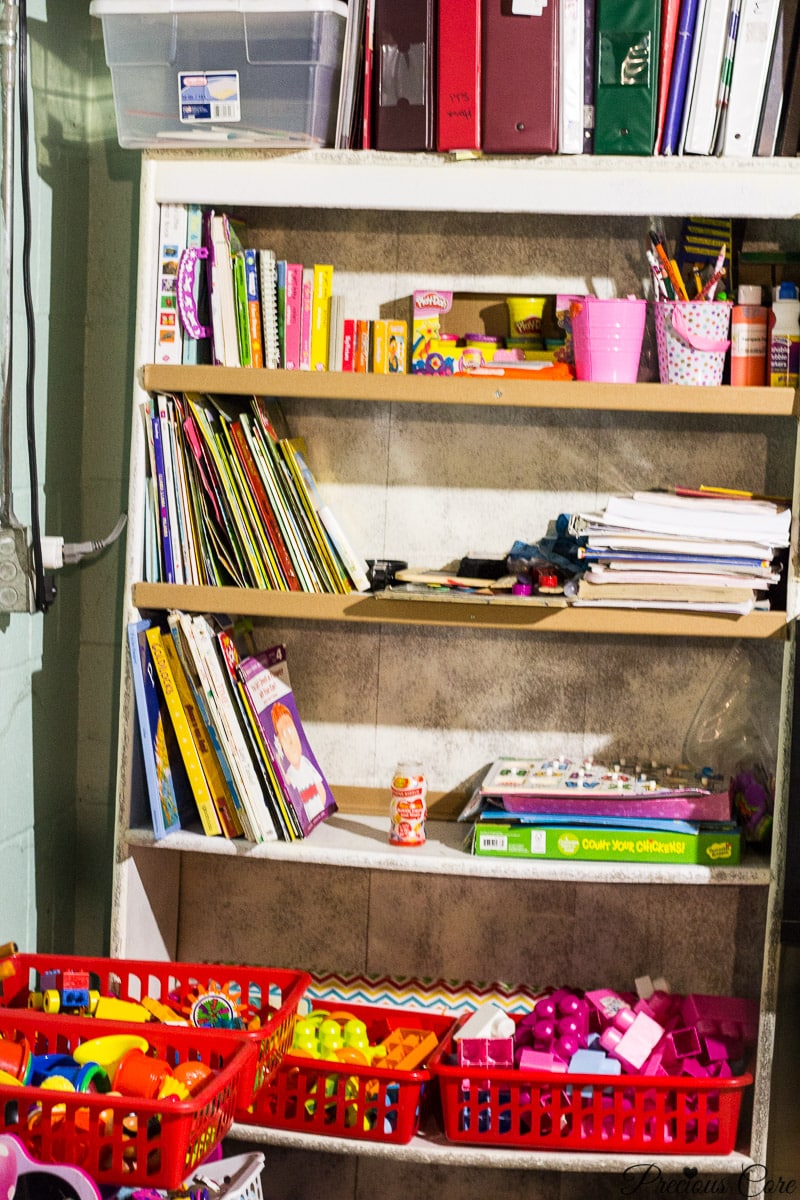 We only kept what we need and now I know where every book is. It was such a pain to search through the mess before to find a book.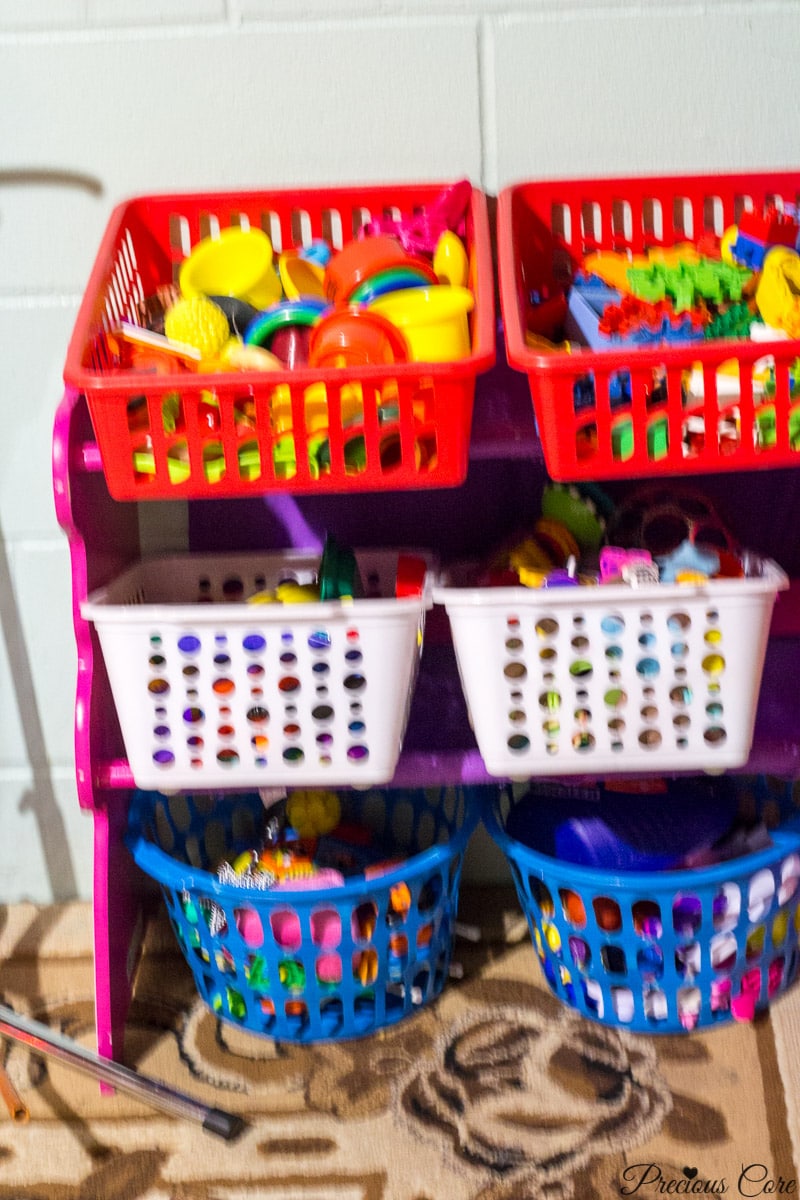 Did I mention the kids helped me with this? They were so excited to help! At the end of the day, we did the "team work thing" which means we placed our hands on each other's then raised them up and shouted "teeeeeam work!!!" There's so much fun around here.
Thanks to each one of you for going on this journey with me. Minimalism is a lifestyle and I'm only just getting started. I'll continue to blog when I minimise other things but our weekly Tuesday series ends today. Hope the whole thing inspired you somehow.
Here is a recap of what I posted in the past weeks:
Intro Week: Why I want to become a minimalist
Week 1: How I decluttered my kitchen
Week 2: How I decluttered my wardrobe
Week 3: How I decluttered my belongings
Week 4: Overcoming social media addiction
Week 5: 3 ways I am minimising waste
Week 6: On living stress-free
Thank you for letting me share! Are you a minimalist or a wannabe minimalist? How do you stay organised and stress-free? Let's talk!