DON'T LET THE SUN GO DOWN ON YOUR ANGER
Published Nov 21, 2015
Updated Sep 29, 2016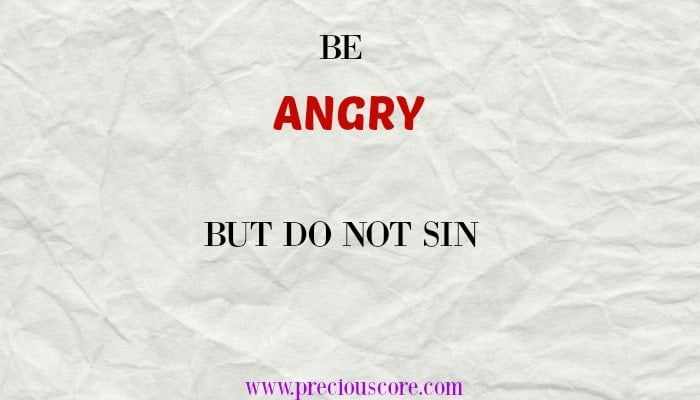 I was having a good day until Mr. N mentioned that he had to attend a meeting that evening. I had to attend a beauty class that same evening and I had told him umpteen times. However (as usual) he had failed to listen to me. So when he told me about his meeting, I was enraged-
"Sweet, I told you several times that I had a beauty class today evening. Why didn't you tell me that you were going to have a meeting on this same evening?"
Silence followed then I broke it:
"Why do you always forget the things I tell you? I tell you the same thing over and over again and yet when it is time for that thing to happen, you still need to be reminded."
Mr. N cut in,
"Sweet, I have a lot of things to deal with right now. There's just too much for me to do. I can't remember everything."
His words made me so angry that I wanted to say a lot of things but then I remembered Dr. Gary Chapman's teaching on "The Grace of Anger" in the
Moms Conference
I attended just last week. So, I swallowed my words and ran upstairs to attend to baby girl who had woken up from her nap and was crying.
As I held her, I chose to stay upstairs. Going downstairs will mean seeing Mr. N and pouring my rage on him in the form of hurtful words. Sometimes, words I wish I could take back but alas, once they go out, you can not erase them from the memory of the hearer.
I was angry because he said he had many 'things' to do. To the best of my knowledge, those 'things' should come after God and me. I felt sighted. What could be more important that pleasing me, his wife. Does he even take me seriously?
Waves of thoughts ran through my mind. I started recounting some conflict we had in the past. When I added them to the present conflict, I felt like my husband was not interested in building our marriage. After thinking of the negatives, I decided to advice myself. I chose to set my mind on the positives. I chose to PRAY.
I remembered how Dr. Gary Chapman said we should leave those who hurt us in the hands of God. I chose to leave my beloved Mr. N into God's hands. You see, when he hurts me, I usually go to confront him in my anger and it hardly turns out well.
I reminded myself that they say insanity is doing the same thing over and over and expecting different results. So if I was going to talk to him again in a harsh way, I was just going to demonstrate insanity.
I chose to let go and let God handle him. I went about my daily duties and renewed my mind with the word of God. When I knelt down by my bed to pray that evening, I felt a peace that I can not fully explain sweep over me. That was the presence of God just enveloping me. My heart was at ease and I just felt this joy within that I can not fully explain. It is amazing what God can do when we leave our worries to him.
I would love to tell you that Mr. N realised himself and apologised to me and promised to always prioritise what concerns me. He didn't do any of that but you know what, I am at peace because I am connected to a God who understands me fully and has my best interests at hearts. That is enough for me. You see, we can not always control what people do to us but we can control the way we react to them. We can choose to be happy against the odds. We can choose to smile in the midst of the storm. Happiness is a skill we should all learn. We should not depend on external factors to keep us going. We should depend on God. When it is rough, draw closer to God. If it gets rough again, draw closer and closer to God again.
I have told myself, I am not letting anybody live rent free in my head. That's what happens
when you do not forgive
. So, people may get you angry. It is normal to get angry. Even God gets angry. However, scripture says we shouldn't let our anger lead us to sin:
And "don't sin by letting anger control you." Don't let the sun go down while you are still angry. Ephesians 4:26 NLT
It is important to always restrain your immediate response to anger. Even if it means locking yourself up in a room until you are calm, please do. Have some form of go-to anger management. Dr. Chapman recommends counting to 100 before responding.
I pray the words I have just written give birth to happier people. Now, let me go and bake some peanut butter cookies with my girls who are waiting.
Have a funtastic weekend and remember, don't let ANYONE live rent free in your head. Love you!