FOUR THINGS TIWA SAVAGE'S MARRIAGE TELLS US ABOUT MARRIAGE TODAY
Published May 01, 2016
Updated Apr 26, 2017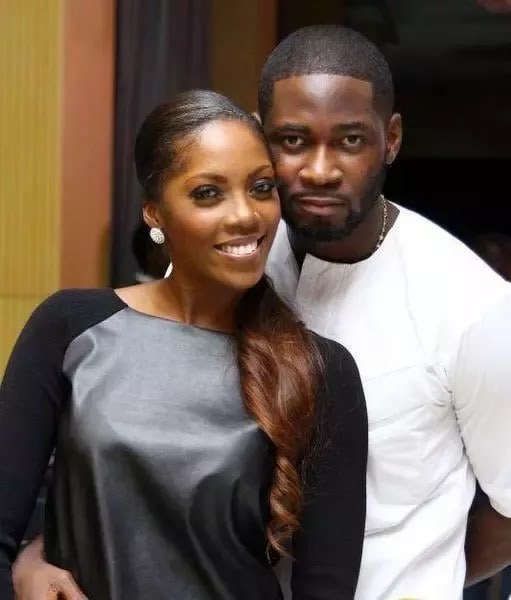 Picture of Tiwa and husband. Source: naij.com
Social media has been buzzing with news of a marital storm between Nigerian music star, Tiwa Savage and former manager turned husband, Tunji "Tee Billz" Balogun. A few days ago, Tee Billz took to Instagram to say despicable things about his wife, Tiwa. Tiwa then responded with an emotional interview that went further to reveal deep dirty things about their marriage. Here are five things their story tells us about marriage:
1. Celebrity marriages hardly last
You know how Jesus said it will be easier for a camel to go through the eye of a needle than for a rich man to enter the kingdom of God? We can safely say here that it will be easier for a camel to go through the eye of a needle than for a celebrity marriage to last a lifetime. These days, celebrity and successful marriage almost don't belong in the same sentence. A celebrity like Omotola Ekeinde, who's marriage has spun decades got married while still very young before she became a star. Many who marry as celebrities have a HARD time finding the right partner.
2. "Second-Hand" husbands abound…
…and women don't care any more. Tiwa's husband is said to have other children with other women. Gone are the days when a lot of 'eligible bachelors' were not fathers. Baby-daddyhood is the in-thing.
3. An expensive wedding can't buy a great marriage
Tiwa had a lavish wedding in Dubai which was splattered all over the media two years ago. That wedding did not guarantee success in marriage. It beats me how some people still spend a huge part of their time and treasures to plan for a wedding that will last for a few hours. Yet they ignore preparing for the marriage which is the real deal. If more people focused on planning for marriage and not wedding, they would probably end up with different partners because planning for marriage will reveal red lights.
4. Money is IMPORTANT in marriage
Please underline the "IMPORTANT" and put a highlight on it. Who makes the money matters. How it is spent matters. Financial management can make or mar a marriage.