GOAT MEAT MASALA CURRY
Published Oct 22, 2015
Updated Apr 27, 2017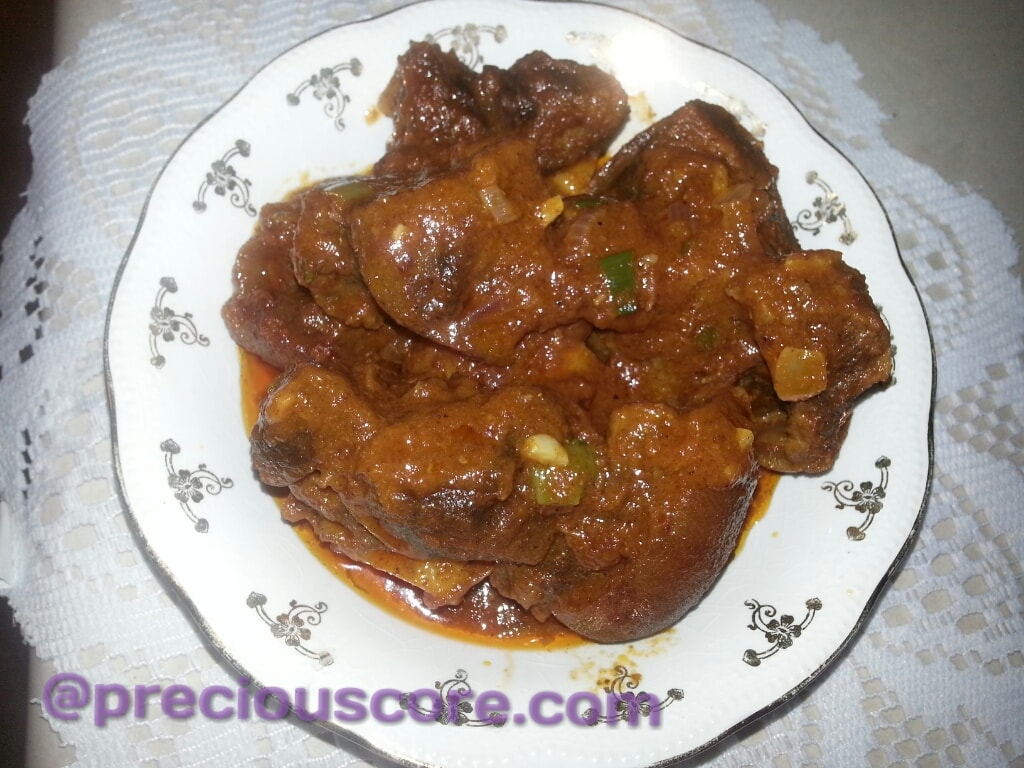 If Goat meat isn't your thing, trying a Goat Meat Masala Curry could make your taste buds sue you for saying no to such goodness. The goat is cooked in tomatoes, onions and some Masala for that signature East African flavour.
Masala is a bottled spice that bears a striking similarity to curry powder. It is sold in African stores here and if my memory is not failing me, Indians cook with it too. I have seen it in two flavours: beef and chicken. For this recipe, I used the beef flavour. If you can't lay your hands on it, please use regular curry powder.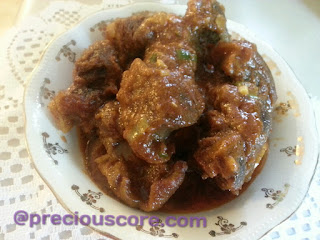 The Masala gives the sauce a creamy rich texture and its taste is out of this world. This serves as a great escort to rice in the journey of satisfying your tummy.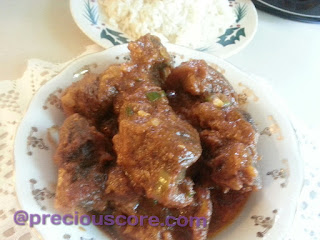 Let's start making some deliciousness!
Goat Meat Curry Masala
Prep Time: 30 minutes
Cooking time: 60 minutes
Total time: 90 minutes
Ingredients
2 pounds goat meat
1 large onion (chopped)
6 medium sized tomatoes (preferably roma)
I teaspoon ground garlic and ginger
1 1/2 teaspoon Masala/Curry Powder
2 seasoning cubes or 2 teaspoon bouillon powder (Maggi/Knorr)
Half cup of vegetable oil (or more if desired)
2 stems of spring (green) onions)
Salt to taste
1 habanero pepper (optional)
Method
Boil goat meat until tender (time here depends on the toughness of the meat.) Half way through boiling, season with salt and part of the chopped onions. To have the right amount of stock, add water from time to time as you boil. By the time you are done, the water should be half way up the meat.
When meat is cooked, blend tomatoes with remaining onions and add to pot. Bring to a boil stirring from time to time. The tomatoes should cook until the acidity is gone and there is less water in the pot. By now, you should have just meat and tomato paste.
Next, add your vegetable oil and stir. Let it simmer for 2 minutes.
Add in ginger and garlic, pepper Masala (or curry) and seasoning cubes. Stir and let the flavours all cook together and harmonise.
Lastly throw in some freshly chopped spring onions. Adjust for seasonings and serve with boiled rice. Enjoy!