HERE IS WHY YOU NEED TO FOCUS
Published Nov 01, 2015
Updated Apr 27, 2017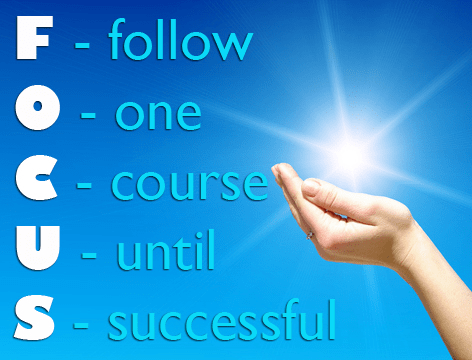 Hello everyone, I feel inspired tonight because I have been brooding over the power of focus. If you've been reading this blog, you should know I recently started a side gig as an independent beauty consultant.

I mus confess my blog has suffered much due to that. It's been quite a struggle trying to joggle my wife/mummy duties, writing and now, skin care. And I don't even have a job out of home! Kudos to all the Moms who work, go to school and can still be Mummies.
Here is the truth: You can't be effective at so many things at once. When you are effective at one, the other thing suffers and vice versa. I have seen this first hand.
That is why you need to focus.
Focus to me doesn't mean refraining from multi-tasking. To many people, especially Moms, that is close to an impossibility. To me focus is choosing the things you really NEED to do then getting into schedule. Scheduling is everything. Start your days, weeks, months and years with a realistic plan.
When I set goals and achieve them, I reward myself. Sometimes I could set really unrealistic goals but I'm learning to move past that. It is rewarding to have achievable goals and hit them than to have a long list in your head that takes you no where. Sometimes we need to trim, trim and trim again so we do just what is IMPORTANT.
The goal of every goal should be to make impact. So brethren, whatever you do, do it as serving the Lord and not men- Colossians 3:23
As we get into November, get rid of those things that are weight us down and focus on what really matters- Hebrews 12:1
HAPPY NEW MONTH!