HOW ONE LADY HAS USED THE MOVIE, "WAR ROOM" TO BRING HEALING TO MANY MARRIAGES
Published May 04, 2016
Updated Apr 26, 2017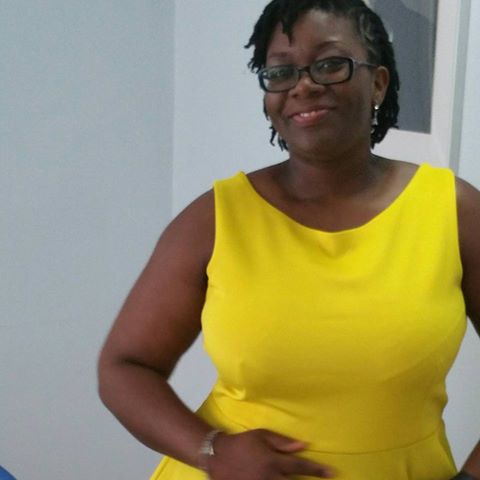 The first time I watched the movie,
War Room
I had a whole new perspective on how to handle problems in marriage. To me, it is beyond a movie. It is a power-packed message and a must-watch so go see it if you haven't done so already. Imagine my joy when I got to know that a lady chose to go to different towns in Cameroon and play this movie for other women to watch. Testimonies from these "War Room conferences" abound.
Let me introduce to you,
Marja Motanga
nee Etchi better known by her pseudonym,
La Marj
. She is a professional Chartered Accountant who runs her own consultancy called, La Marj Solutions. She is one of the smartest and most inspirational human beings I have met on social media (no pun intended). She runs a Facebook community called,
Be Like – Sois Comme
in which she tells stories of young entrepreneurs who have beaten all odds and succeeded. Think of it as an African version of Humans of New York (HONY).
Perhaps the most intriguing thing about La Marj is her pursuit for God and her desire to see other women do same. This led her to create a group of praying women on Facebook called,
War Room Women
. Apart from praying together online, she meets women in physical locations where they pray, cry and change stories. I sat down for a chit-chat with her. Read on.
What motivated you to begin these conferences?
I saw too many women unhappy and unfulfilled in their marital homes and I yearned to reach out to them. Also, God asked me to talk to women.
What has been the most touching testimony so far from the programmes?
There are quite a few. But I think it is one I heard just today of someone who showed the movie to his aunt and uncle who were about getting divorced. They were in the US and came home to finalise the proceedings. After they watched the movie together, they spoke and returned to the US without going to court. Well, this was one of the people who attended and who felt led to share.
From the conference itself many women have testified that they approach their husbands differently. After the conference in Douala, a lady said she left the house that morning with the intention of going back after the conference and packing out of her husband's house. But the Holy Spirit convicted her so she went her and called her husband to beg him for talking to him rudely.
How many towns have these conferences held in so far?
Limbe, Douala, Yaounde, Buea, Kumba with Bamenda being the most recent.
Any challenges so far?
I really don't think so. I usually just trust God to prepare everything for us.
What is your personal War Room testimony?
My personal testimony is that I am learning how to pray everyday. This led to the creation of the
War Room Women
group which is a testimony for me.
What inspired you to start the #BeLike community?
A lazy relative or should I say lazy African relatives?
Any last word?
We all have a problem we have been assigned to solve on earth! Find your problem and you would have found your purpose.
Thank you so much for speaking with me, La Marj. Going through this interview again gave me a boost. May God continue to bless your every endeavour.