HOW TO ELEVATE PORK -SPICE CRUSTED PORK RECIPE
Published Jan 11, 2016
Updated Apr 27, 2017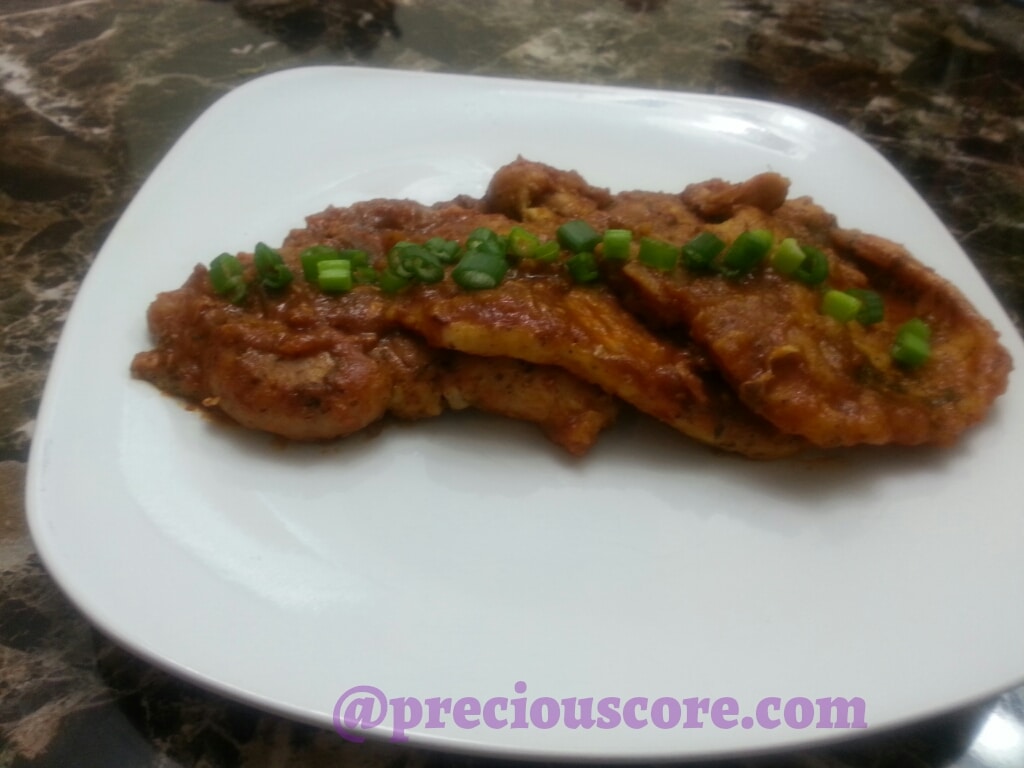 So I'm not really a pork person but I had some pork that had been sitting in my freezer for way too long. I'm not equally a wasteful person so I just could not throw it away. It doesn't hurt to eat pork once a year, right? But with the way this recipe is I just may be going for pork more than once a year.

After thinking, searching online and thinking again, I came up with this delicious concoction. It is guaranteed to make your taste buds go gaga!
Abeg, let's cook oo.
SPICE CRUSTED PORK RECIPE

Prep time: 10 minutes
Cook time: 30 minutes
Total time: 40 minutes
Serves: 4-6
You'll need-
2 Pounds of Pork Loin (thin cut)
2 large cloves of garlic (chopped)
1 tablespoon chopped parsley (fresh or dry)
2 cups of homemade chicken stock
1 cup tomato sauce (or half cup tomato paste)
1 onion
2 tablespoons of olive oil
Salt as needed
Half teaspoon white pepper
1 teaspoon of black pepper
You'll also need "air-control" to prevent your neighbours from breaking into your house. Okay, I made the "air-control" thing up but braise up for the array of unwanted visitors that will come knocking at your door. Blame it on the tantalizing aroma that will emanate from this dish.
So I was going to take a picture of the untouched pork loin but a call came right to my phone at that time. And the person who was calling knows how to gist eh. I was not about to give up some sweet gisting for picture taking so I just went on with seasoning until the call ended. I have problems!
This is the thin cut pork loin seasoned with salt, black pepper, white pepper and parsley.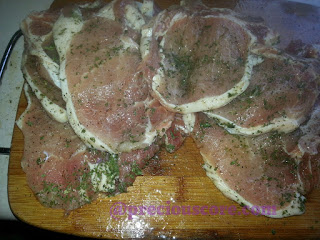 Put a tablespoon of olive oil in a skillet and spread it around. Let it heat up then you start searing the meat. This gives some colour and flavour to your pork. Let one side sit in the oil and develop a few (or a lotta) brown patches. This should take about 2-3 minutes.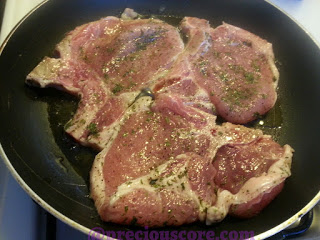 Flip those babies to the other side.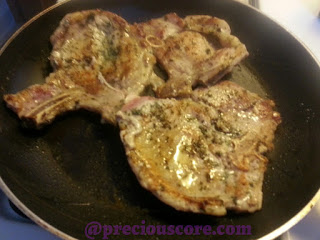 Repeat process with the rest of the meat. I had 9 slices so I had to do this 3 good times. Resist the temptation to cut little piece of the meat and throw in your mouth. It looks good not quite done yet. Don't say I didn't warn you!
Put another tablespoon of oil in the same skillet to coat it and let it sit on medium heat. Throw in your sliced onions
Keep stirring until it slightly caramelizes which means it gets brown and sweeter. Caramelizing onions like this gives a sweetness to a dish that is unbeatable!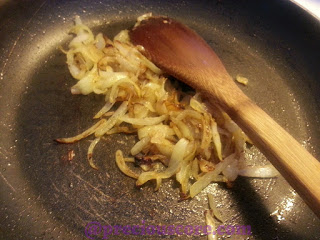 Meanwhile put your chopped garlic cloves over the meat. You should actually do this as soon as you are done searing.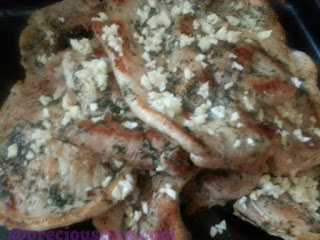 Warm up your chicken stock. This is basically the stock from chicken that I steamed and fried some days ago. If you don't have something like this, there's some description on how to make a simpler version at the end of the post.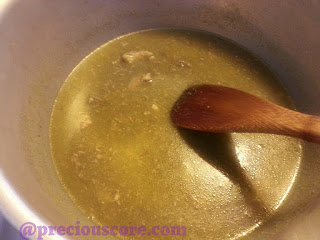 Throw in your tomato sauce/paste. Aha! Things are getting exciting here.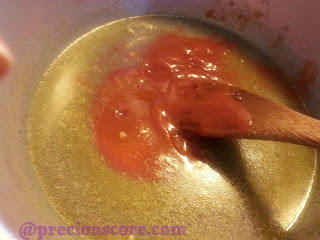 Let those caramelized onions go in.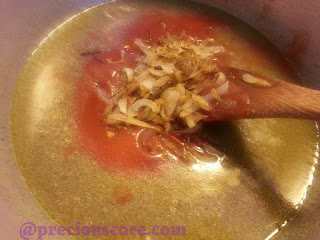 Give it a good stir.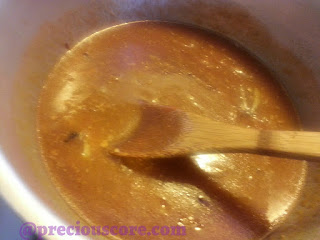 And here comes the star of the dish, the pork. Let it immerse in that goodness and cook on medium heat for about 5 minutes.
Then you stir-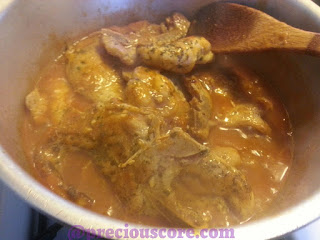 And cover the pot and let it cook until the liquid reduces. Now, I don't think the picture of a covered pot is necessary but I already took it and didn't want to waste it. Remember, I'm not a wasteful person.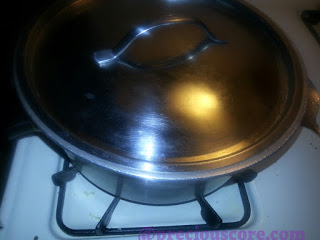 When it simmers and liquid is more pasty, it is done. Let it sit for about 5 minutes before serving. That's how you make and elevated pork dish.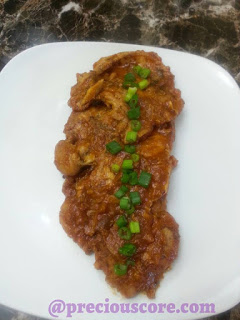 I was going to serve it with boiled potatoes and carrots but I instead went for boiled rice. Rice is a great accompaniment to lots of protein. My kids totally loved it! I cut it in bite-size pieces for them.
NOTES
If you don't have premade chicken stock, don't fret. You could simply mix 2 SMALLcubes or 1 big cube of chicken flavour (maggi) cubes with two cups of water and use. You could also make do with two teaspoons of chicken bouillon instead of the cubes.
Any part of pork could go well with this recipe. I used the pork loin because I had that on hand.
Cook your pork longer if the part you use is quite tough.
I'm thinking this will go well with boiled or fried plantains too.