HOW TO WIN AT SNACK TIME WITH YOUR TODDLER
My little girl Yohanna made a new delicious discovery and I'm here to share that with you. It is Gerber's Lil Beanies baked navy bean snack and it is SO GOOD. Thanks Gerber, for introducing Yoyo as we fondly call her to this deliciousness. Her sisters have been eyeballing and "tasting" along but I keep telling them, "That's for Yoyo!"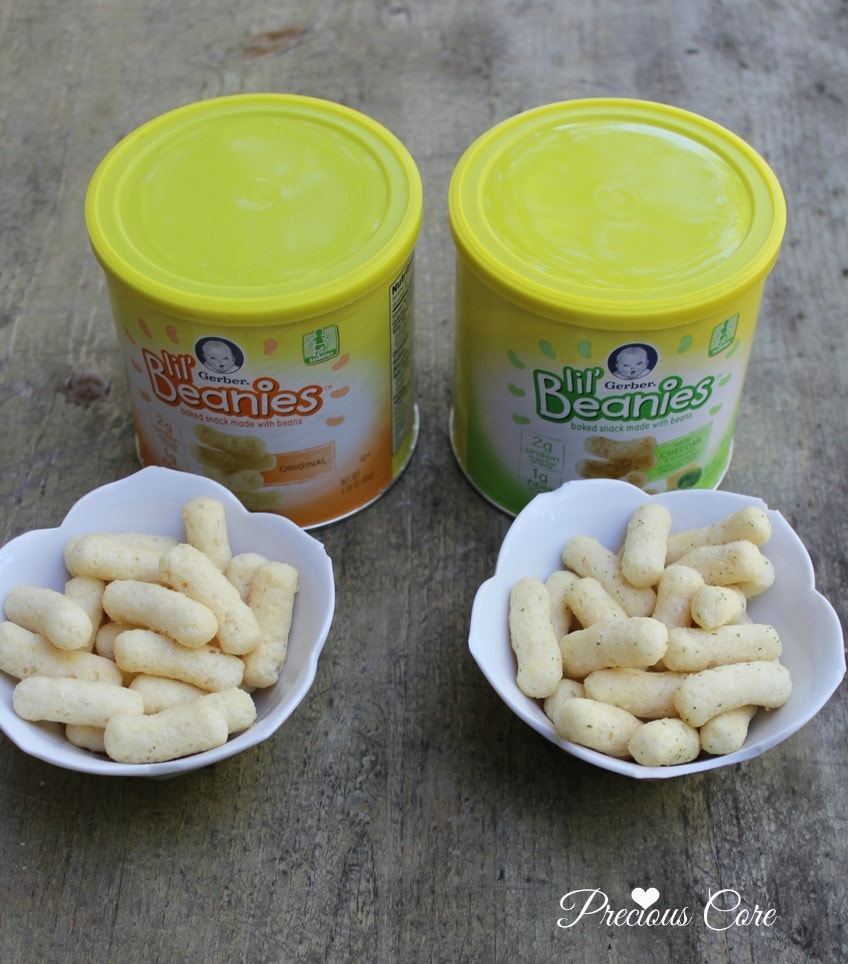 Gerber Lil' Beanies is made out of baked navy beans. It is on the good side of nutrition, containing 2 grams of protein and 1 gram of fibre per serving. Yet the nutrients don't translate into a bland boring taste. It has a great flavour yet not so intense for a toddler's taste buds. Yoyo almost finished an entire can in one sitting! Featuring this awesome snack, I will be showing you how to win at snack time with your toddler.
Do the shopping together.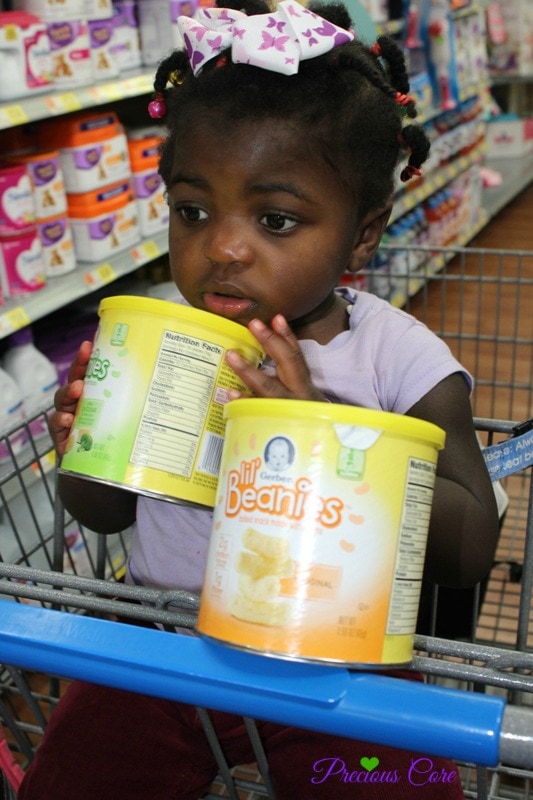 I know, I know! Doing shopping with a toddler is not the easiest thing in the world. There is when they decide to play hide and seek at the grocery store, there is when they have a poop explosion or there is when they throw a tantrum because you didn't let them grab that toy. BUT I tell you my friends, fellow mothers and fathers of the Toddler Raising Association, to succeed in a shopping session with your toddler, keep it short and sweet.
While you are at it, go to the baby food section and let them watch you grab some healthy snacks off the shelf. It creates anticipation because those little humans are curious by nature. Let them hold the can and their little minds will want to unravel what is inside when you are back at home. That way, it is easier to get them to eat.
If you are in the United States, you will find Gerber Lil Beanies in the baby food section of your local Walmart.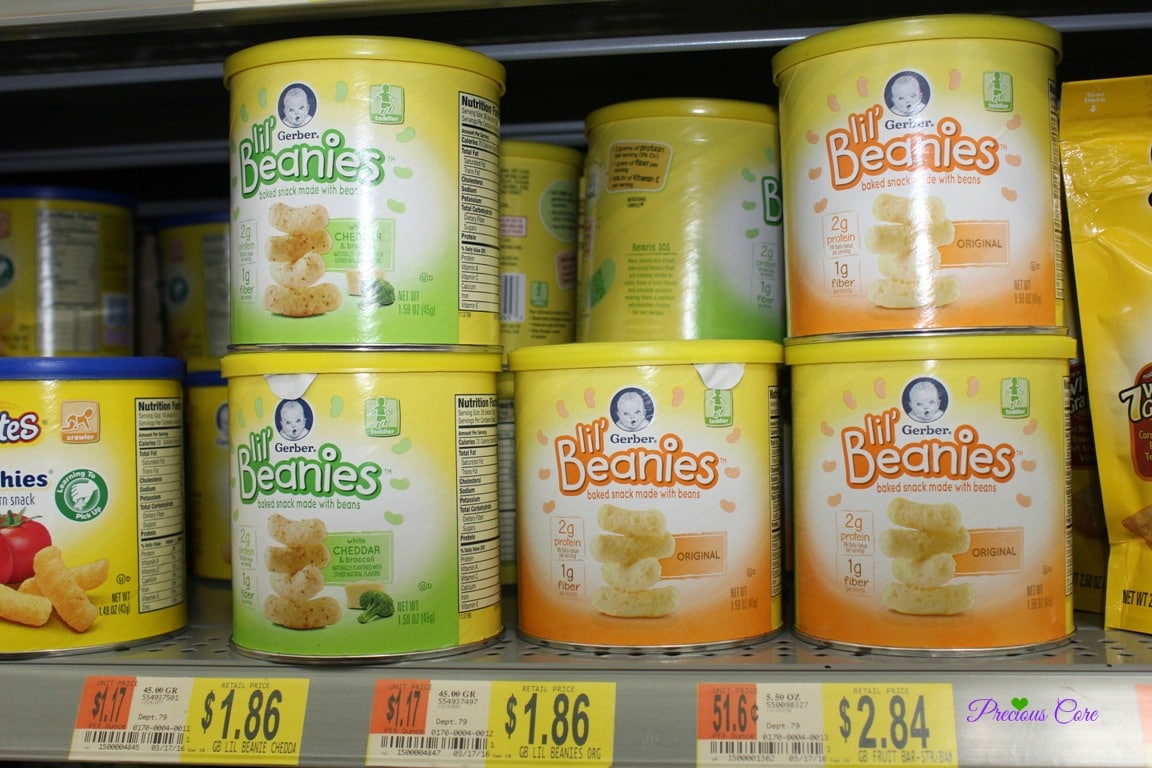 Sneak in the veggies.
Gerber Lil Beanies comes in two flavours. There is the original one made with beans, then there is the variation made with white cheddar cheese and broccoli. How many toddlers grab the broccoli and start chewing on it enthusiastically? Very few, I guess. This snack is a great way to get some vegetable into that little tummy while they enjoy the crunchiness. Win!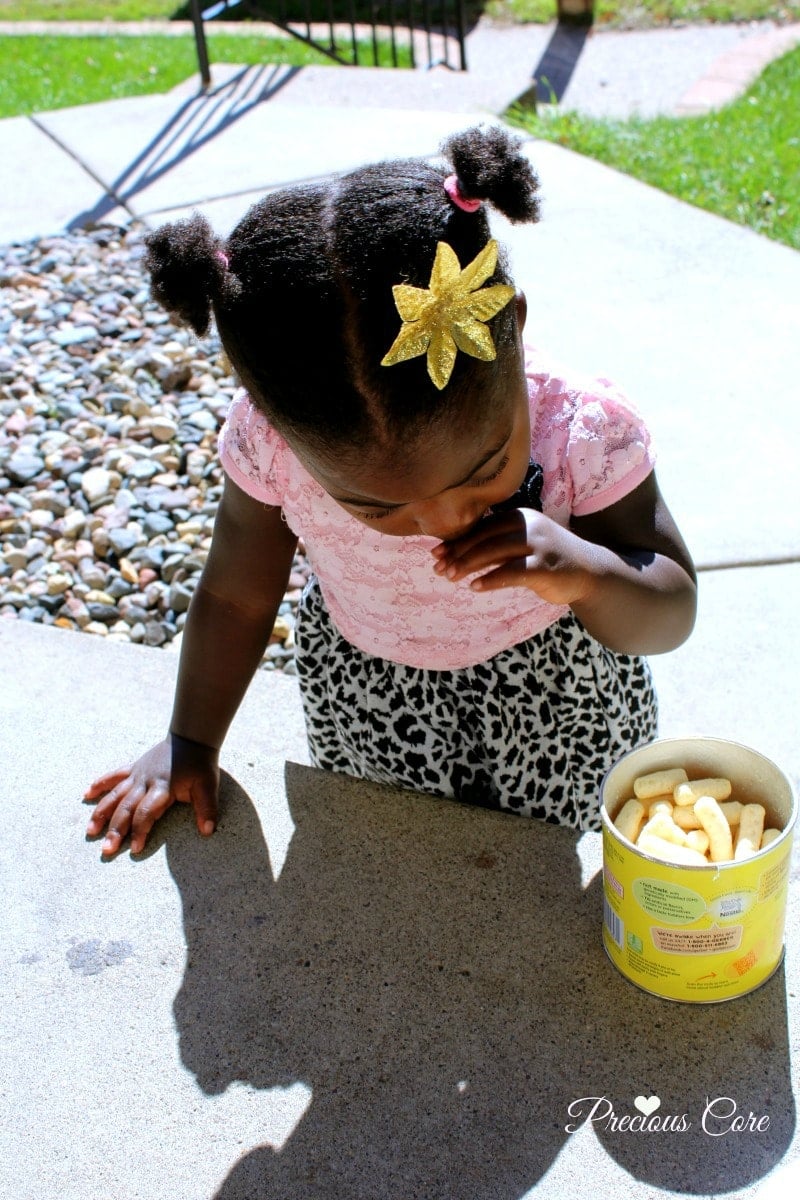 Let them snack in different places.
It is more fun when you get your toddler to snack in different places. Whether it is on the kitchen floor…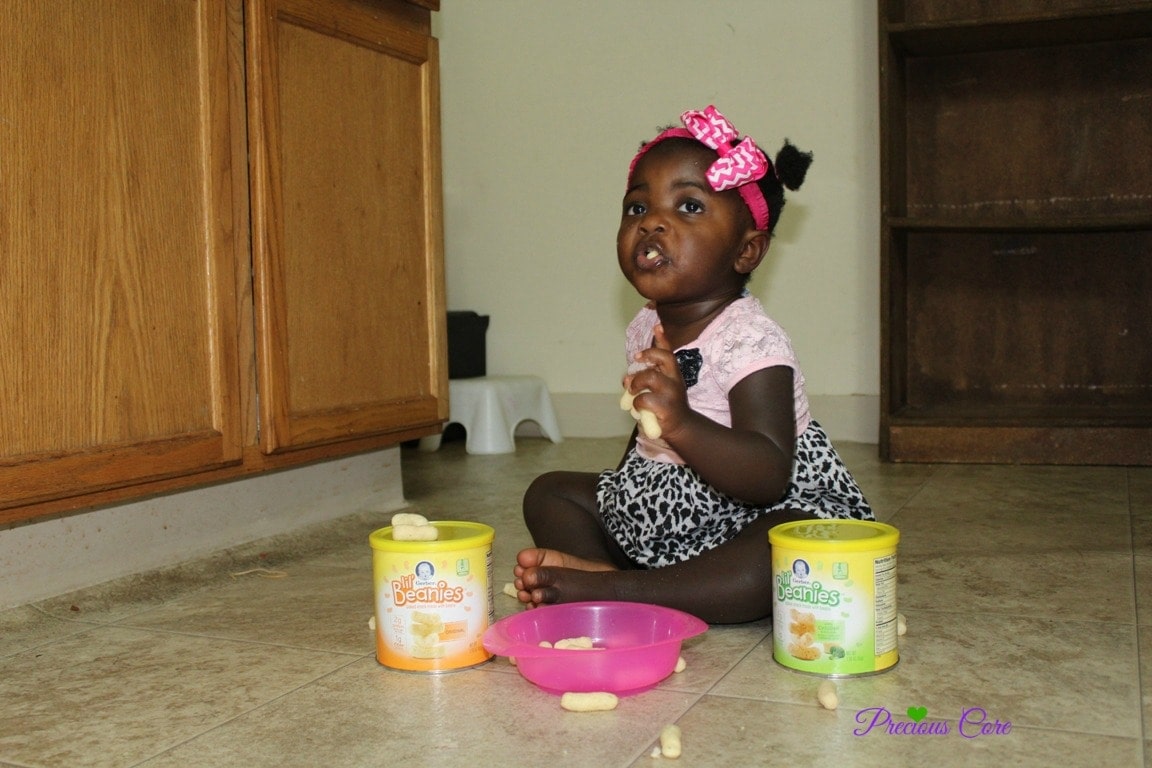 Or on your veranda…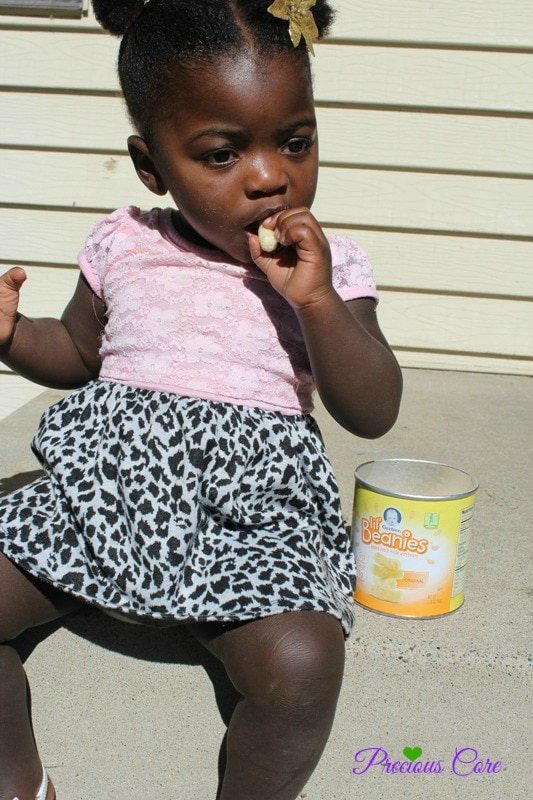 Let them snack in different places and have fun!
Make it mess-free.
If you are anything like me, you are like done! done! done! with cleaning floors 15 times in a day and still they never look clean! With toddlers, messiness is always inevitable but once in a while I would like to take a rest from all that cleaning. Body nobi fayawood. (The body needs rest). These lil beanies leave you with very little mess, which to me makes it totally worthwhile.
For a limited time, take advantage of this exclusive offer and win at snack time with your toddler.
So, my friends, that is how to win at toddler snack time. Is there a toddler in your life? How do you do snack time with them?