I LOST A FRIEND
Published Apr 22, 2016
Updated Apr 26, 2017
My people, I received the most shocking news yesterday. My former school mate who equally lives here in Minnesota lost her life in a car accident. Her name is Mbuh Patience Ndikum and we had some catching up time a while ago. We told stories and reminisced for hours on end. Little did I know that it was going to be our last conversation while seeing, eye-to-eye.
Patience died in a car accident on her way from neighbouring state, Iowa to Minnesota. She was such a sweet soul. So full of life, so full of ambition. I called her phone, wishing she would pick up and talk to me as usual but no answer. I just wanted her to tell me she is fine and the news I heard was a case of mistaken identity. But she won't answer.
She left this earth with her friend, Annie Divine who was in the car with her. Their car was hit by an oncoming truck. I still can't believe she's gone.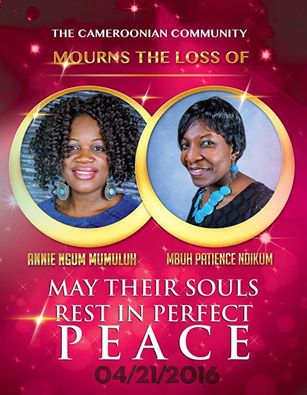 Her last post on a food group I run on Facebook was this one with Scotch Eggs. She was a fellow food enthusiast and so full of life.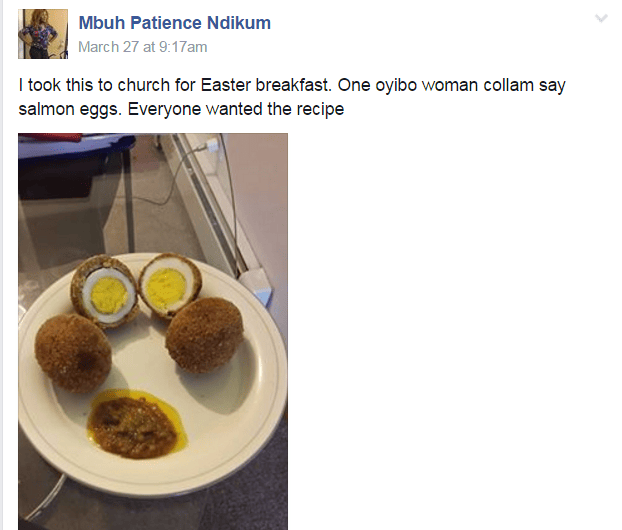 The death of Patience and her friend ( a mother of a baby and toddler) has reminded me that life is sooo short. I just want to be right with and live my life giving as much as I can. Death is imminent. I have also chosen to appreciate the times during which I hear no bad news. It is so sad to see a promising life cut short by the cold hands of death. May God comfort us all.