I SHOULDN'T HAVE ENTERED THAT AMBULANCE
Published Aug 28, 2017
Updated Sep 05, 2017
I had a gruesome experience at the beginning of this year. I had a terrible pain in my neck that became worse and worse, and landed me in an ambulance.
Prior to that, I had never imagined that a neck pain could make me cry. But it did. I literally woke up on the wrong side of bed one morning and my neck, oh my neck hurt. It's an experience I don't want to remember.
I brushed it off as a normal body pain that will soon go away. But it only became worse. It extended to my shoulders and my left hand (the hand corresponding to the side of my neck which hurt). It was a nightmare.
I started crying. No, more like wailing. I had tried different kinds of treatments including warm compresses, massaging with peppermint oil, just light massages, a warm bath and any other tip I read from my readings on the internet. Nothing seemed to work.
At a point, I could neither sit nor lie down. Every body move I made hurt. That was how I ended up in an ambulance.
We called 911 then paramedics rushed into my house and put me in an ambulance. Before taking me to the hospital, they gave me three different pain killers which numbed my pain but did not take away the pain. Because as soon as the effect of the pain killers wore off, the pain returned. Ahh.
I gradually became better but you guys, I wish I had something I could apply to my neck and actually feel relieved. Something that could prevent the pain from getting worse. I wish there was something that wouldn't just numb the pain but help it. That's why I'm so excited to share with you about this Epsom Salt Gel by PROcure.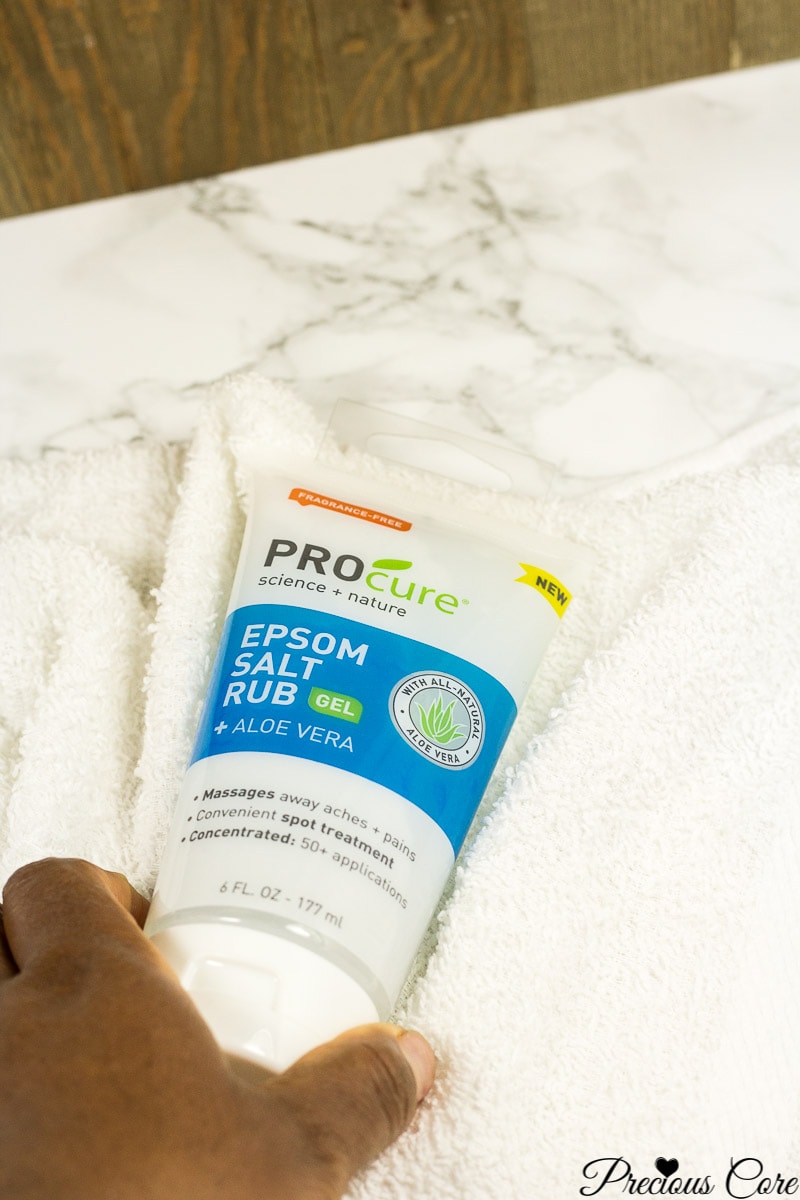 The main ingredient is Epsom Salt, a mineral known for it's ability to reduce aches and pains. It also includes Aloe Vera, which soothes the skin. Ever heard of an Epsom Salt bath? This gel gives you all the benefits of an Epsom Salt bath without the bath.
This product arrived in the mail as a stitch in time. I had pains on my thighs and I applied some to it. And pain gone, you guys!
The best part is PROcure products are made with guilt-free ingredients so you can actually feel good about using them. PROcure combines science and nature to bring you First Aid solutions that are equally safe.
Apart from the wonderful Epsom Salt Gel, PROcure has a Bruise Remedy Gel that helps fade away bruises. These products are a great addition to any First Aid box.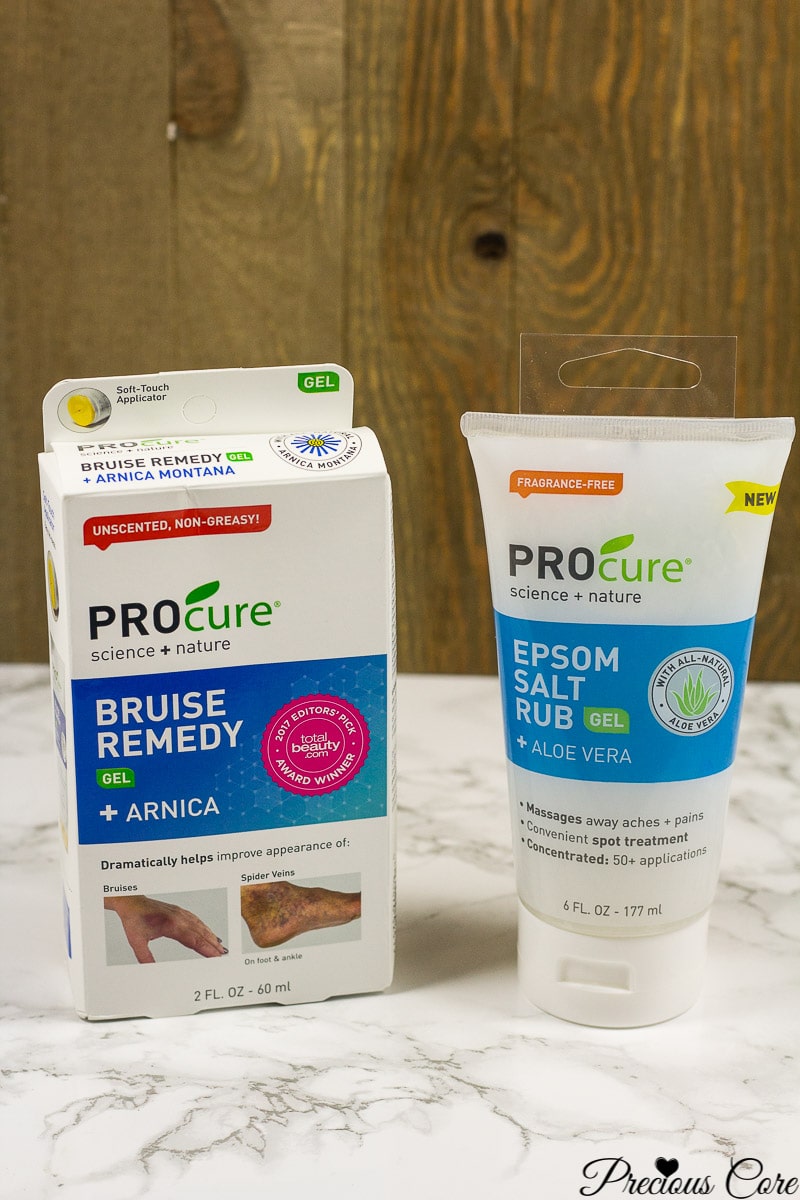 If I had PROcure's Epsom Salt Gel, I shouldn't have entered that ambulance. I should have applied it generously to my neck to help with the pain.
I am so glad to have a product that helps with aches and pains. In my mommying-homeschooling-blogging-always-cooking life, body aches are almost inevitable. I may not have the time to soak in a relaxing Epsom Salt bath at night but I have Epsom Salt Gel to help.
You can get PROcure products from your local Walmart or from Amazon.com.
Click here to get a coupon and purchase your own PROcure goodness. Also, click here if you would like to know more about PROcure.
Have a beautiful, pain-free new week!