MARCHE MOKOLO IN CHAOS AS ARMED MEN STAB MULTIPLE PEOPLE (PHOTOS AND VIDEOS)
Published Jan 07, 2016
Updated Sep 29, 2016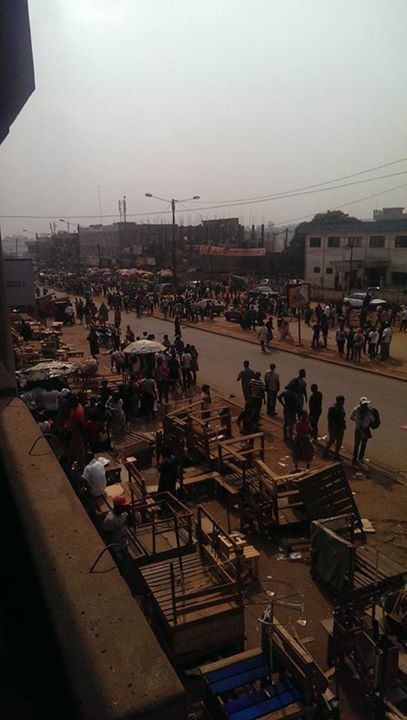 The tables are turned- no selling today
From the wee hours of the morning of Thursday January 7th, Mokolo Market, best known as Marche Mokolo was invaded by enraged men armed with machetes who engaged in a slaying and robbery spree, leaving many injured. The popular market in Cameroon's capital city, Yaounde was robbed of its usual ambience by these bitter men.
Various sources on social media say the men who are supposedly bandits are avenging an attack on a member of their gang by the police. It is alleged that the police shot a comrade of theirs due to his involvement in thievery. While some say this fellow bandit eventually died, the state of his being remains unclear. One clear thing is that peace and tranquility have taken a walk from the usual bubbly market place.
Instead of the traders that sell okrika (used clothes) shouting in a bid to invite customers to purchase their goods, the air was filled with noise from numerous escapists. They fled from the bunch of maddened men can find in this video:
Another video below:
Some refer to the blood shed as ritualistic and say acts of this nature often take place at this time of the year. Pictures have surfaced online purportedly showing the state of chaos in the once vibrant market. Some of them can be seen below-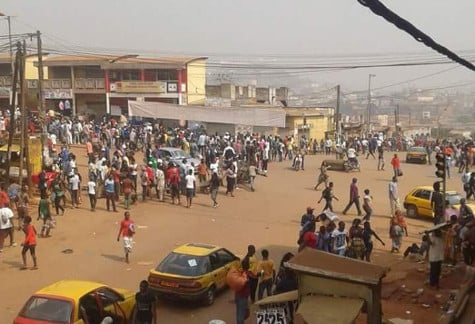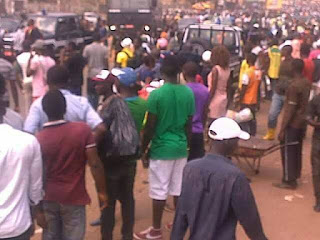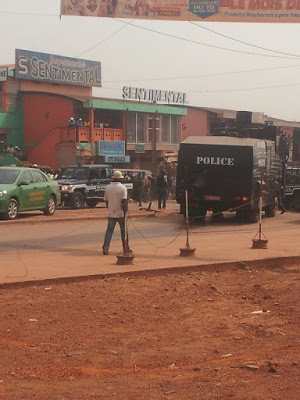 Forces of law and order are said to have surrounded the area in an attempt to restore peace.
Meanwhile, a picture has surfaced to show empathy towards victims of the violence in the popular market place.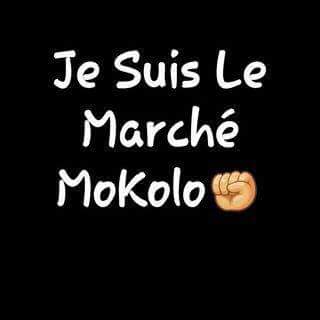 Residents in Yaounde should avoid this market and its environs until the situation calms down. My heart goes out to all affected by this inordinate act.
Here is a picture of the market when the going was good.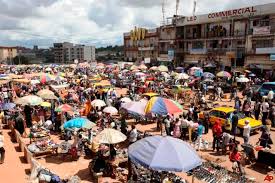 Image source: africapresse.com