Monday Motivation: You Were Made To Do The Impossible
Published Jun 15, 2020
Updated Jun 22, 2020
You were not made to do only possible things. You were made to do the impossible!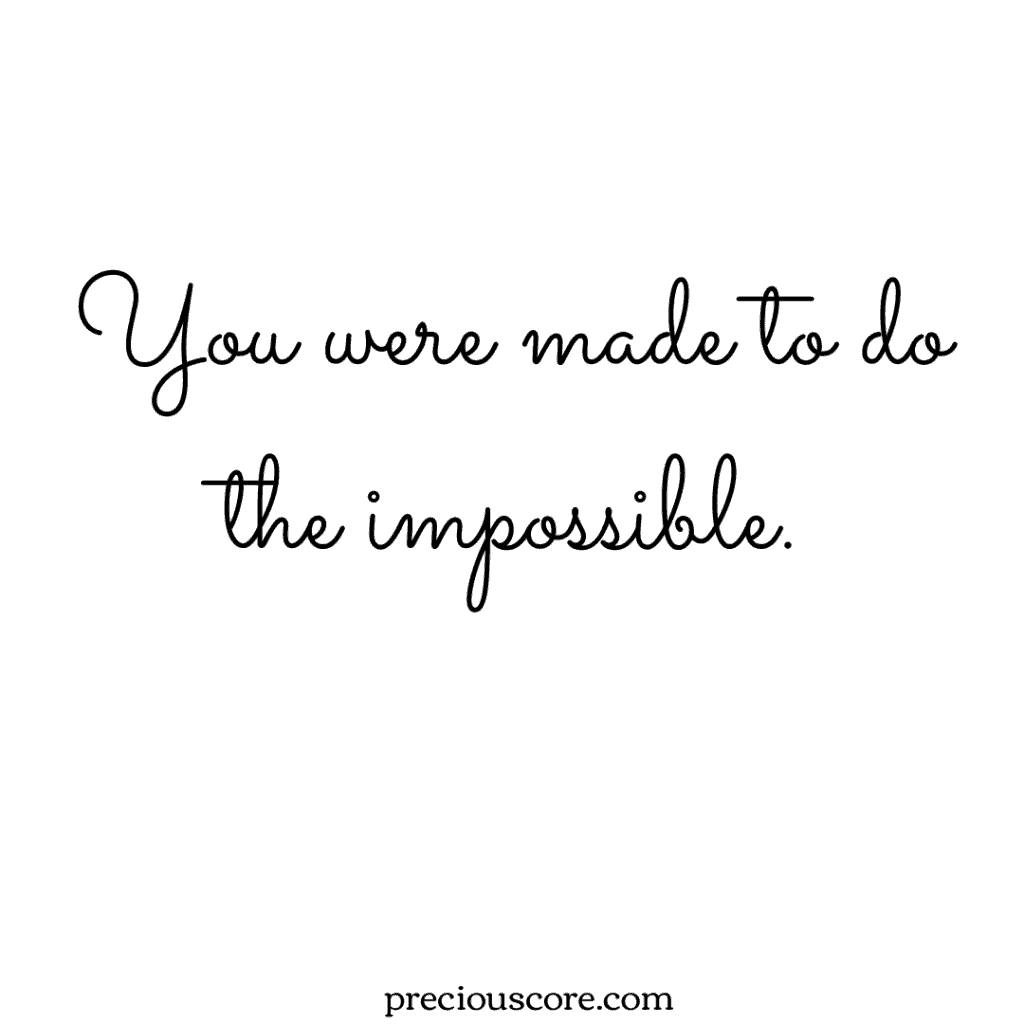 Sometimes when God tells you to do something, it seems impossible. God has been asking people to the impossible for a very long time.
He told a virgin Mary she was going to carry a baby. Mary asked, "But how can this happen? I am a virgin.?" (Luke 1:34, NLT)
A lot of times, I feel like God is pushing me to do something that seems impossible to me. And I find myself asking Him, "but how can this be?"
Then He reminds me that we were made to do the impossible. The angel told Mary, "For nothing will be impossible with God." (Luke 1:37, ESV)
We were not made to do only the humanly possible things. God has called us to do extraordinary things. He has called us for what eyes have not seen, nor have ears heard nor has the heart of man conceived.
But as it is written:

"Eye has not seen, nor ear heard,
Nor have entered into the heart of man
The things which God has prepared for those who love Him."

1 Corinthians 2:9, NKJV
So when you feel Him drawing you to do something out of the usual, remember that He is the God of the impossible.
He made a virgin Mary conceive and give birth to a son. He made a stuttering Moses a great leader and one who would liberate the children of Israel out of Egypt.
Can you imagine not being able to talk well like Moses yet being called to lead? But with God's help Moses was able to lead the children of Israel out of Egypt.
He made weary fishermen who had toiled all night and caught nothing have a haul of fish that their nets could not contain. (Luke 5: 1-11)
He transformed Saul, a man who persecuted Christians into Paul a man who taught the gospel with so much passion.
He has called us to serve Him extraordinarily, love extraordinarily and to accomplish extraordinary things for Him.
We weren't made to do this on our own. That's why we have to depend on Him.
We have to study His word and allow His word transform us. We have to spend so much time talking to Him because that's where our strength comes from.
Yes, we were made to do the impossible. But we can't do the impossible without He who called us.
Here are some scriptures that remind us that God does the impossible. They are an encouragement to me and hope they encourage you too.
1. Jesus looked at them intently and said, "Humanly speaking, it is impossible. But with God everything is possible." Matthew 19:26, NLT
2. Is anything too hard for the Lord? I will return about this time next year, and Sarah will have a son." Genesis 18:14, NLT
3. For I can do everything through Christ, who gives me strength. Philippians 4:13, NLT