ON LIVING STRESS-FREE
Published Mar 14, 2017
Updated Apr 01, 2017
This is part 6 of my minimalism/decluttering series. To read other parts of the series, click here.
I am a worrier by nature. I mean, if there were to be a weird award ceremony where the World's Greatest Worrier would be rewarded, that would be me. I am not proud of this.
I worry when I wake up in the morning. I worry about how my day will turn out. I worry whether I will finish my assigned tasks for the day. I worry if I would homeschool my kids enough. I worry if anyone would bother to read my blog. I worry if I would be able to feed my kiddos sufficiently for that day (Because they are always hungry again shortly after I just fed them and I'm like "you just ate!!")
And on days when I'm crushing it, grinding like I should and basically scoring a 10/10, I still worry if there's anything left undone. Then when I sit down to relax in front of the TV, eat popcorn and tell Mr. N all sorts of stories about nothing, it is then that I remember the overflowing basket of laundry that hasn't been folded. Laundry is my nemesis. But that's a story for another day.
The point is I do not know how not to worry. I feel a strange sense of guilt when there is nothing left to worry about. Then I start to worry about not having anything to worry about. You know what all this spells? It spells STRESS. It means constantly living in pressure, constantly having a worked-up mind and it is just not good. I mean, since I started worrying it hasn't yielded me any pleasing fruits.
My life is busy. I have kids to keep alive and educate,  a blog to fill with content, a home to take care of, YouTube videos to shoot and a husband to connect with so we do not end up being mere housemates.
On some days, I am so stressed up that I forget what day of the week is, where I am, or who I am. It is serious.
For this reason, I was so excited about this week's topic in my minimalism series. I NEEDED to eliminate the vicious pattern of worrying and stressing out. I can't continue living like this. So here is what I am doing:
I begin my day with a deep communion with God.
This goes beyond quickly praying religiously first thing in the morning. I discovered that I had been praying every morning for so long that on some mornings, it seemed I merely uttered vain words. So vain that after praying I didn't remember what I prayed about. This means I didn't commune with the Father as I should. My resolution is if I do not touch heaven, I won't touch the earth. If I do not have a deep deep communion wth the Father, in which I can speak to Him and let Him speak to me, then my prayer is worthless. This kind of communion sets the pace for a stress-free day. I know that He is there guiding me every step of the way. He helps me make the right choices rather than fill my schedule with things that would only further stress me out. I can't seperate living stress-free from God. I just can't. Because He is the very person that teaches me to live this life He gifted me.
I say no to a lot of things.
I am a certified yes yes girl aka a girl who does not want to hurt other people's feelings. But these days I am learning to say no. I can't be everywhere, pleasing everyone. That kind of thing does not exist.
I work in breaks.
Writing to me is something very spiritual. And sometimes when I find the right words, I could be in front of my computer for hours without end. But I'm learning to work in shifts. So I write for about 20-30 minutes at a time then I stand up and stretch and move around. Each break takes about 5-15 minutes. That way, my body and my eyes rest and I am refueled to continue writing. My productivity is at its premium when I do this. At the end of a working session, I do not feel burnt out like I would normally feel when I sit at the computer for long without moving.
I open up for more human interaction.
This means driving for 30 minutes to visit a friend, making a phone call just to chat and going to the grocery store just so I could see other adults other than my kiddos. It relaxes the brain so much.
I take days off.
This week, I am not homeschooling so yay! Yesterday, during our "calendar time" when we learn the day of the week and month of the year, I saw that a sticker for this week read, "Spring Break". So I announced to the girls, "We are on Spring Break this week!" Ha. We still did story time, though, but no intense learning like on normal school days. It feels so good and I can guarantee that I will be so charged to continue homeschooling next week.
I declutter my mind.
Look, the mind is where the stress begins. I discovered that the way I think is the way I will live. No wonder, scripture says "Guard your heart above all else, for it determines the course of your life." (Proverbs 4:23, NLT) So I have put a fence around this treasure called my heart. I am not letting in any worry, any unforgiveness, any envy or bitterness or malice or anything that is not healthy. Scripture says in Philippians 4:8 that we should think only about good things.
And now, dear brothers and sisters, one final thing. Fix your thoughts on what is true, and honorable, and right, and pure, and lovely, and admirable. Think about things that are excellent and worthy of praise.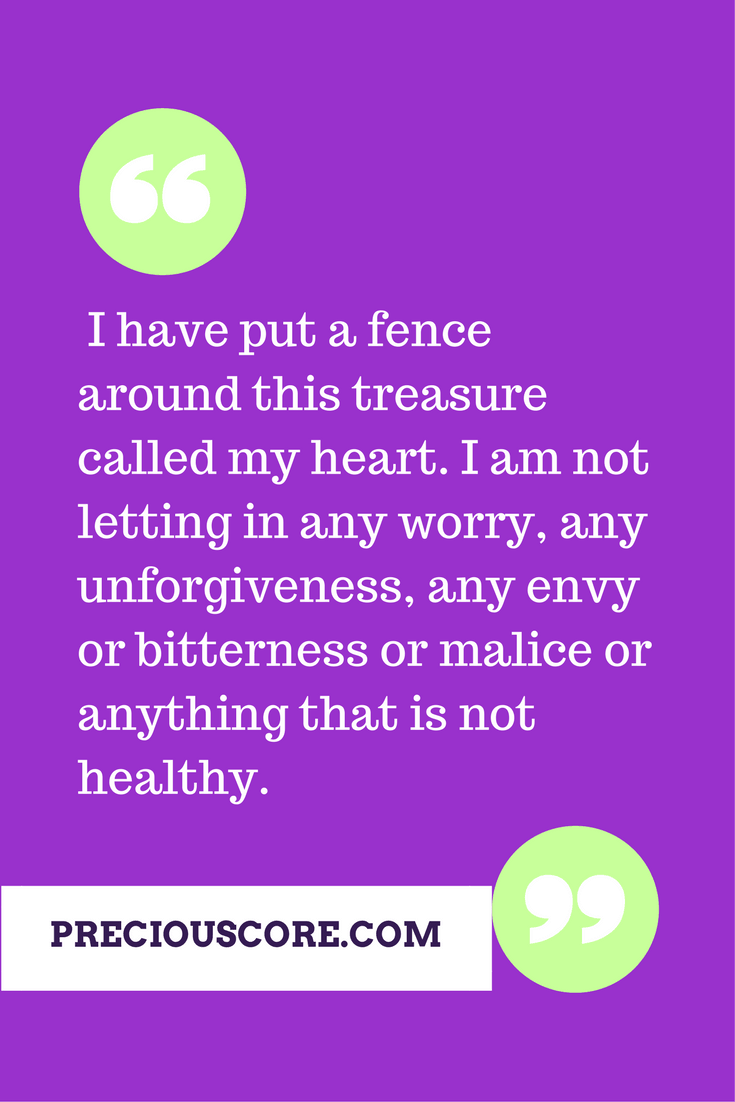 Apart from the above, I am toying with some ideas:
Having a Sabbath day. I am thinking of having a day when I just do nothing, you know just like God did nothing on the 7th day and He says we should do same. I don't know how this would work with kids who can't wipe their own butt but we'll see.
Hiring someone to handle the Facebook part of the blog. Sharing my posts on various Facebook goups is a ton of work. I am seriously considering hiring someone who can take care of this task for me while I focus on other aspects of the blog.
That said, I would like to hear how you fight stress in your life. Any further tips for me to add to my list? Let's talk!
Next week is the final week of this minimalism series and I am decluttering… wait for it… the basement aka the children's playroom aka the junk room aka the (supposed) homeschool room. I can't wait!