OVERCOMING SOCIAL MEDIA ADDICTION
Published Feb 21, 2017
Updated Mar 02, 2017
This post is part 4 my minimalism series. Read the intro to the series here, part 1 here, part 2 here and part 3 here.
I have a confession to make. I was addicted to my cell phone. Now if my phone was like the "round-headed" Motorola whose sole purpose was to make and receive calls and text messages, this would not have been a problem. But the world evolved and I had a smart phone in my hands. A phone that is so colourful and filled with "apps".
There is Facebook, and then there is Twitter, Instagram, YouTube, Pinterest, blogs to read, interesting websites with news. All sorts of things. There is even email right on my phone. And I have unlimited access to the internet. My phone notifies me when there is new information coming in one these apps.
And this phone, people, was mostly in my hands. I held it so much sometimes for so long at a 'browsing session' that my wrists began to ache. True story.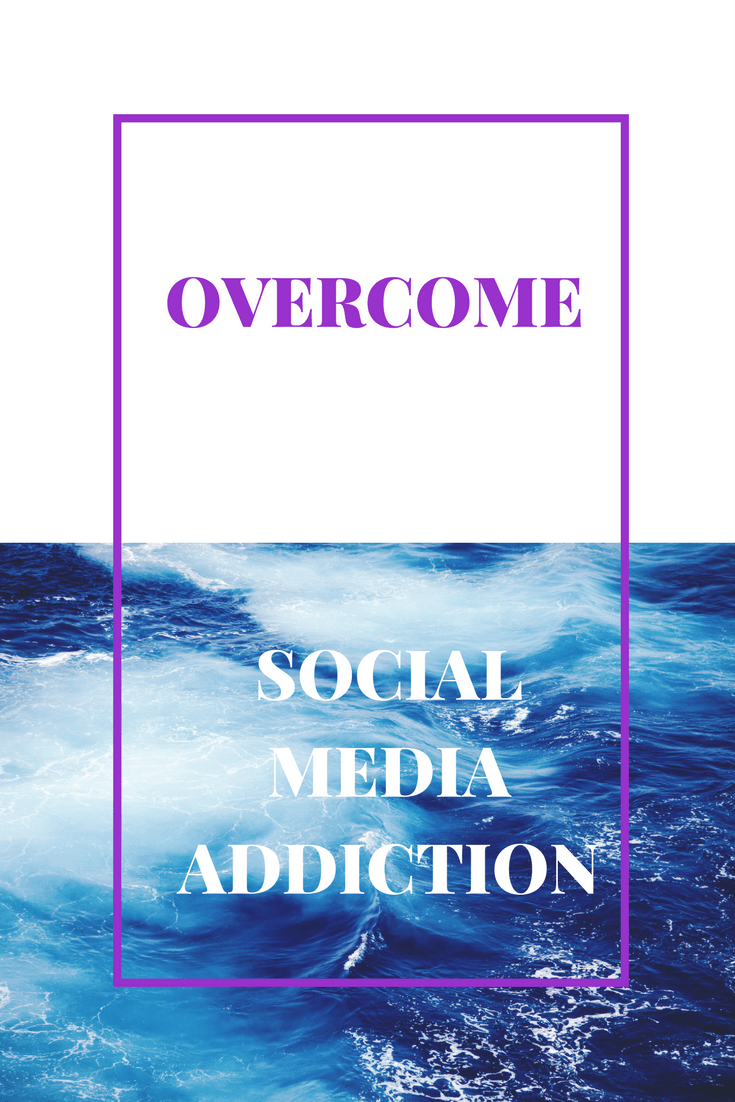 My vision will sometimes be blurred. And I couldn't get enough rest. Because my phone accompanied me to bed. I couldn't even pray as I should because when I woke up in the morning, the first thing I would reach out for would be my phone. I will check and respond to notifications. Sometimes this took up to 30 minutes – time that would have been invested in a meaningful conversation with Jesus.
"Mummy why are you always on your phone??" This was the question my daughter asked me. I felt so ashamed. I don't want to be the Mummy whose head is buried constantly in her phone. I don't want to have a relationship with my phone that strives more than the relationship I have with the people around me. I understood that if I kept modelling my phone addiction to my girls, they will eventually become as addicted as me. And I didn't want that.
So I decided that I MUST put an end to phone addiction. It was doing me no good. While social media helps us connect with friends and family throughout the world, overusing it could be detrimental. So I decided to be in charge of my social media life. I was so excited to minimalise social media. Here are the steps I took:
I use Facebook for a few minutes (about 10 minutes) at a time (mostly to promote my blog posts). I log out as soon as I am done then I keep my phone far, far away from me.
At some point in the day, I decide that I am done with social media and screens: phone computer and TV. I use the rest of the day to connect meaningfully with my kids, with nature or read a book.
I DO NOT take my phone to bed. I have experienced so much peace with this one and I encourage you to try it too. No more scrolling through my phone at bedtime. It is just an unhealthy habit. Yikes!
I do not look at my phone first thing in the morning.
I do not try to keep up with all the social media trends. For example, I am not on Snapchat and I won't join it unless I find a genuine need to do so.
I know this post is about social media mainly but I'll like to say something we did with regards to TV. We cancelled our cable subscription over a year ago. It has saved us money and unnecessary shows. I want Food Network, though.
So those are the steps I have taken to be delivered from the mental clutter that comes with overexposure to social media. I feel so much peace now. Dealing away with social media clutter is totally worth it! And let me tell you; I am still a work in progress. Every day, I have to consciously choose to not spend a lot of time in front of screens. When I keep my phone down and look up, I experience the beauty of life the way I should.
Further reading: How Social Media Affects Us
Next Tuesday, I will share how I minimise waste.
Which social media do you love best? Would you like to reduce time spent on these? Let's talk.