PRAYERS FOR FRUIT OF THE WOMB – DAY 2
Published Apr 28, 2016
Updated Apr 26, 2017
Think of some of the greatest people we read about in the Bible:
Abraham and Sarah!
Isaac and Rebekah!
Elizabeth and Zachariah!
These couples, had one thing in common. They had no children when they thought they should have had children. The good news is that they all became joyful parents in the end. But this didn't happen until they had faith in God. My prayer for you is that your faith in God will only grow stronger.
Let's pray: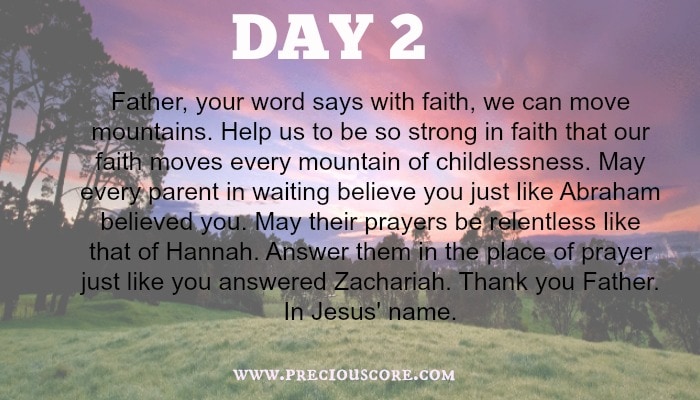 See the prayer for day 1
HERE
.