Rock the month of August!
Published Aug 01, 2015
Updated Sep 29, 2016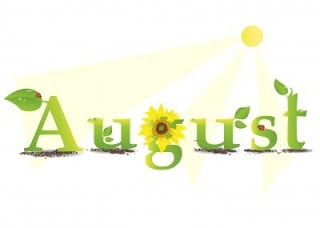 Hello people,
The eighth month of the year is here! I can't believe I woke up this morning with a neck sprain. Talk about waking up on the wrong side of bed. The devil is a liar! *rubs more anointing oil*
God has been faithful! It's not time for regrets but it is a time for gratitude. Look at all the positive things that have happened since the year began and give God thanks for them. He will do even much more.
I 'owe' you some posts. I promised to share my Indian food experience with you in this post. So I will fulfill that promise. Then I still owe you my simple rice and stew recipe as promised HERE. I already shared my fruit cake recipe.
There are some other cool stuff I'll share: basically my interesting experiences in different areas of life. I already shared about my first pregnancy here and here. I'll go on to give you the scoop on my third trimester and my first delivery! Please don't just read oo. Share your own stories with me too. I believe there's something to learn from every story.
Thanks for reading and I pray you have a really fulfilling month. Work as though your success depends on work and pray as though your success depends on prayers.
August, let's go!