SHE WANTED AMERICA
Published Aug 11, 2016
Updated Apr 26, 2017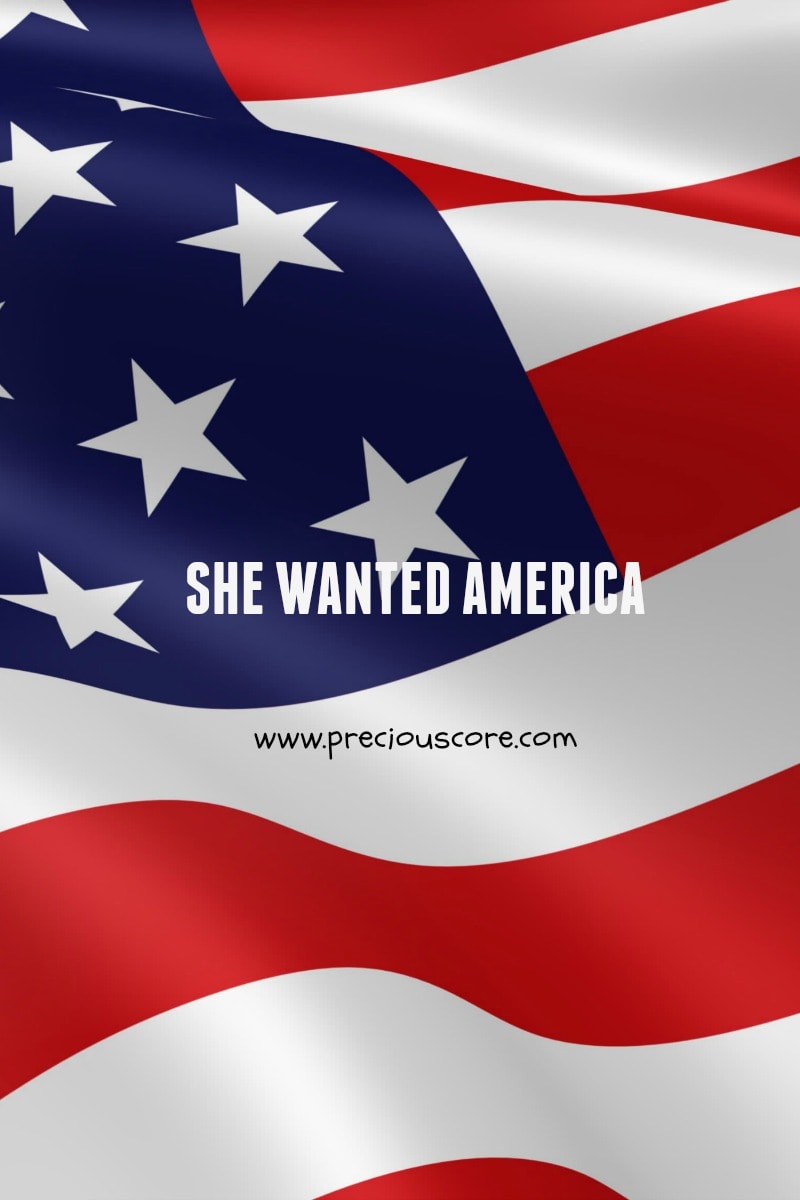 Marilyn sat on the chair that afternoon squirming like a fish out of water. Her knees were knocked beneath her semi-long skirt. Trickles of sweat ran down her powder-masked face. Though the air conditioning in the building was cold enough to make a baby sneeze, she didn't feel an iota of chilliness.
The perturbation she felt was enough to make a girl sweat in Alaska. It was her third time at the American Embassy in Yaounde. The very first time, she had used the services of men who claimed to be skilled at making documents visa-worthy. Colloquially known as "docky men", these guys claimed to know everything there was to know about making dockies (documents) that will pave the way of wannabes into the America.
She had managed to convince her unyielding mother to pay these guys the whooping sum of 2 million CFA Francs ($4000). Her mother had saved this money for a building project but when she saw how Marilyn's face grew pale and her eyes swollen at her denial, she succumbed. After all, Marilyn promised to pay her back the money double fold after she got to the States.
Her first visa interview only lasted about three minutes. Her interviewee, an African-American woman with a face that had no time for emotions quickly told her her bank account statement was fraudulent.
Marilyn was devastated. Her mother was devastated, depressed and disillusioned. Yet, Marilyn held on to her ambition of living life on the other side. Still, the second interview didn't produce a laisser passez to the America. She was told the funds in the bank account supporting her were insufficient.
So here, she was for the third time, hoping to have a resurrection miracle, that reflects the rising of Jesus on the third day. She had to be successful this third time. Her mother had lost millions and had become a debtor for her all because she wanted to go to America. She had rejected proposals that she writes national competitive exams and becomes a civil servant all because she wanted to go to America. She had paid a business man to be her "sponsor" with his bank account all because she wanted to go to the America.
It was America for her or nothing.
So as she sat on that chair in the air-conditioned room at the American embassy that afternoon, she only hoped for one thing. A visa. Her turn came when the number 221 flashed on the screen that was right in front of her. She stood up and toddled to the window where her interviewer was waiting. The middle-aged man took a quick look at her papers.
"Prince George's Community College, Maryland?"
He asked as though he hadn't seen that already in the papers.
"Yes, sir."
Marilyn answered, trying to run on the highest grade of courteousness.
"What do you intend to do with your degree from the United States?"
He followed up.
"I intend to come back to Cameroon and implement what I have learned."
Marilyn knew in her head that she was lying. She had no plans of ever returning to live life in Cameroon. Never ever. But she had her answer rehearsed, especially as her cousin, Azah, who was pursuing studies in the States had warned her:
"Don't tell them you don't want to return to Cameroon oo. Tell them you want to study so you can come back home and develop your country."
So she delivered her rehearsed answer as a pro.
The man opened her passport and stamped a visa on it. Marilyn felt her feet tremble. She covered her face with the palms of her hand in disbelief.
"Thank you, sir! Thank you, sir!!! Thank you, sir!!!" she shouted. She should have given him a hug if not for the glass that prevented them from having a full body contact.
The man maintained a straight face,
Marilyn cat walked out of the American embassy that day feeling as though she was going to heaven without dying first. She couldn't wait to tell her mother the good news. She couldn't wait to enter a plane for the very first time. She couldn't wait to breathe air in the land flowing with milk and honey.
In the months that followed, her accent changed, her circle of friends changed and her longtime boyfriend, Njuh left a sour taste in her mouth. Her mother did some more borrowing and off she went to America.
On the 19th of November 2015, Marilyn landed in America. Her host, an uncle who had lived in Mayland for 10 years, picked her up from the airport. During the 20-minute drive home, she observed every tree and building around her as though she were taking notes for a geography test.
They arrived at her uncle's home, an apartment building where her uncle dwelled on the second floor with his wife and two teenage daughters. Then an unprecedented life in America began.
To be continued.