SIX THINGS CAMEROONIANS SHOULD FOCUS ON INSTEAD OF BRENDA BIYA
Published Jun 08, 2016
Updated Apr 26, 2017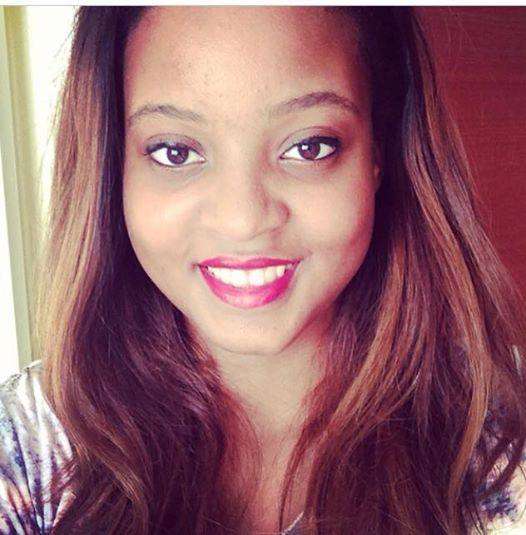 Brenda Biya
Cameroonians on social media are getting high on news reports about Brenda Biya, the daughter of the country's president. Brenda did this, Brenda did that! Each time there is a report about the 18-year-old university student, Camer people will gather materials to build huge tents under the report the same way Peter wanted to build tents on the mountain of transfiguration. They will then proceed to talk about the issue for days until the news buzzes with the next thing Brenda has supposedly done.
She has been the centre of focus lately and though the reasons for this attention are not quite pretty, truth is, a lot of this arm-chair criticism stems from a place of do-nothingness. If I were a doctor, I would be prescribing extra doses of chill pills for all those who have carried this issue on their heads like relentless plantain chips hawkers. Seriously, there are more productive things to focus on right now than the cap Brenda wears. These ones won't leave you enraged, envious and embittered. They will enliven your soul and take you to a place of exhilaration. Here they are:
1. Prayers for Cameroon
"If my people, who are called by my name, will humble themselves and pray and seek my face and turn from the wicked ways, then I will hear from heaven, and I will forgive their sin and will HEAL THEIR LAND." 2 Chronicles 7:14
Prayers heal lands and Cameroon is no exception. If the time spent ranting on social media is spent "ranting" to God about the country, it will make a lot of difference. A whole lot.
2. Entrepreneurial Skills
Success stories are made by people who made courageous decisions. Instead of waiting for that job application to yield fruits and throwing tantrums about unemployment when it doesn't, start something! There is always something you can do that will yield fruits financially! Always! The issue is we are limited by our preferences and aspirations. Not everyone will wear a suit and tie and sit in an air-conditioned office. Though suits now sell cheap at Marche Nkoloulou (3 for one thousand francs!), we have enough suit-wearers already. Forget the corporate outfits and go for what your hands can find to do. It could be polishing shoes, selling
accra banana
or dancing
zenge (a Cameroonian dance)
at the junction (pun intended). Whatever your hands find to do, stay focused and do it well.
3. Online Resources
Make man no say money no dey again. Make man no say chop no dey! If you can spend hours surfing the net, jumping from one social medium to another, then you are certainly not poor and wretched. How about investing most of this time in seeking resources that will develop you as a person? The internet is a library of resources. You can use it to make or mar you. On it, you can find opportunities and make lifelong positive connections. Invest your online time wisely.
4. Books
I know many were rushing to read
Nathalie Koah's "Revenge Porn"
because it is sex-themed. How about a book like, "Ask What You Can Do For Your Country"???
5. English Lessons!
Ha!
6. Implementing Ideas
Ideas come cheap, implementing them doesn't. Some people can dream in Africa and that's all they ever do. Instead of spending a significant amount of time thinking idea upon idea, get to work and bring those awesome ideas to life. If you can dream it, you can do it!
That said, the point of this post is not to spur a lack of interest towards issues concerning the country's leadership. The point is, there are more important things to dwell on.
"Ask not what your country can do for you." John F. Kennedy