SUMMER AND LORISSA'S KITCHEN MEAT SNACKS
Published Jun 07, 2017
Updated Jun 16, 2017
Hey lovelies, summer is here!!! And I don't want it to end. This means all of us humans in this part of the world where the winter is horrible are out of our shells, aka our homes. We are out having sun baths, gardening and snacking! I wanted to share with you guys these awesome summer-friendly snacks from my friends at Lorissa's Kitchen.
I love their snacks because they are made out of meat. And not just meat but 100% grass-fed beef. You know, most snacks are focused on grains but Lorissa's Kitchen snacks are made of protein which is really good.
In this season of my life, I'm trying to reduce how often I cook – which is hard. But you know, it is summer! So I need to get out of the kitchen and get into the lawn and have some fun. But I also really still need to eat. That's where Lorissa's Kitchen comes in.
With their high quality beef snacks, I can still enjoy a tasty treat without having to make it myself! They sent me four flavours of the meat snacks to try: Sweet Chili, Ginger Teriyaki, Szechuan Peppercorn and Korean Barbecue.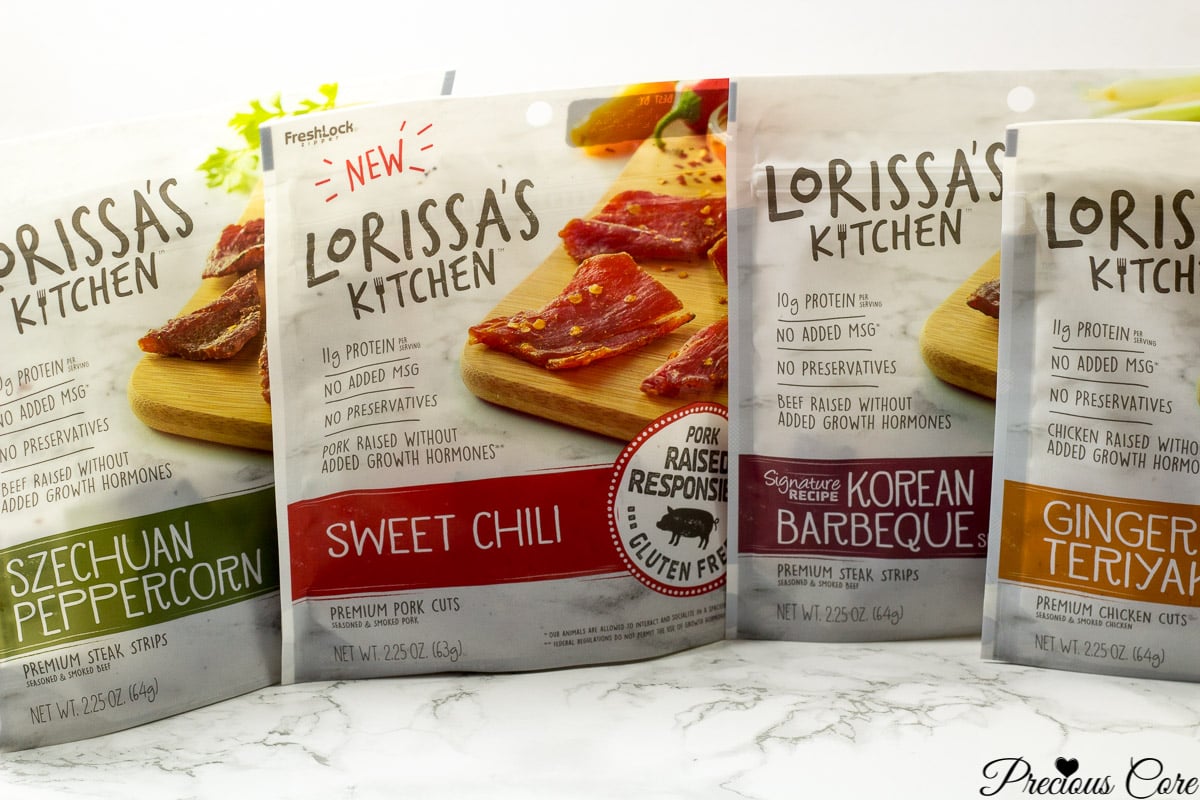 I immediately reached for the Sweet Chili. Maybe it is something about my African roots and Chili. That name chili just draws me in.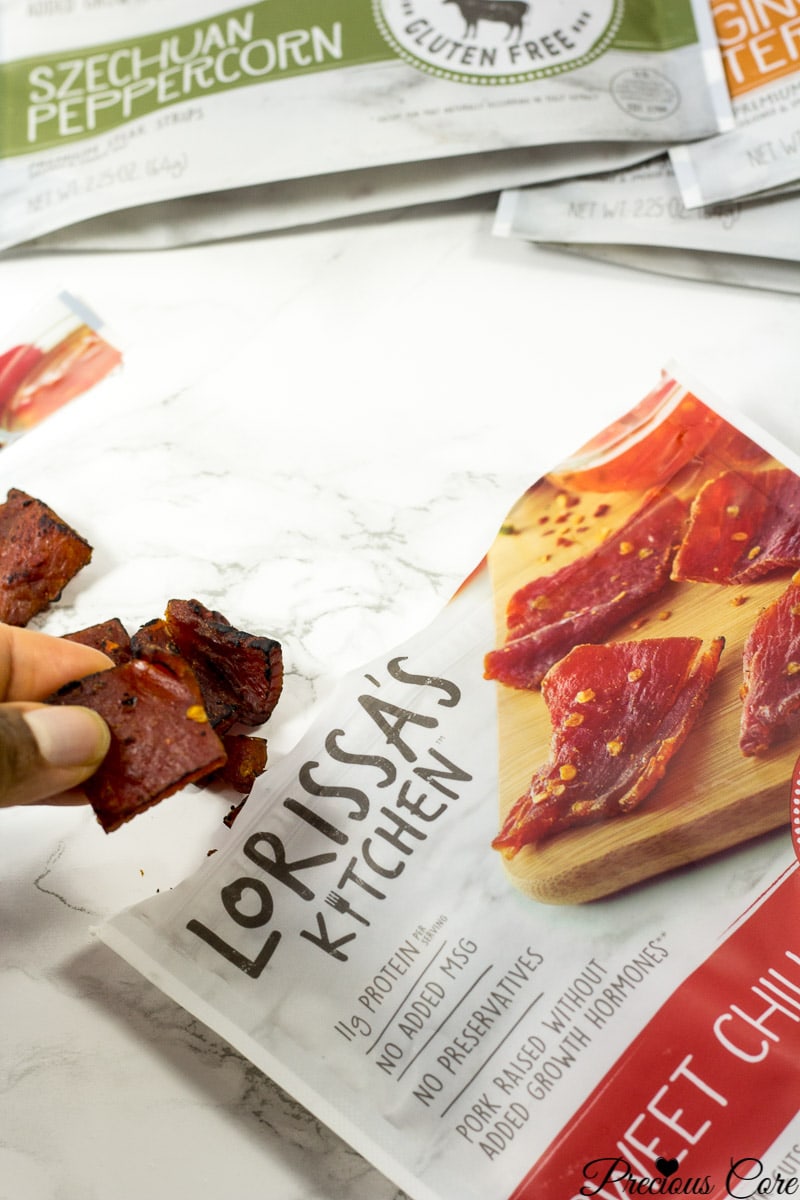 So tasty! It kind of reminds me of soya, a West African street food  which is basically grilled meat.
My older girls and I had a mini-picnic in our backyard. Guess what we took along with us? Lorissa's Kitchen protein snacks!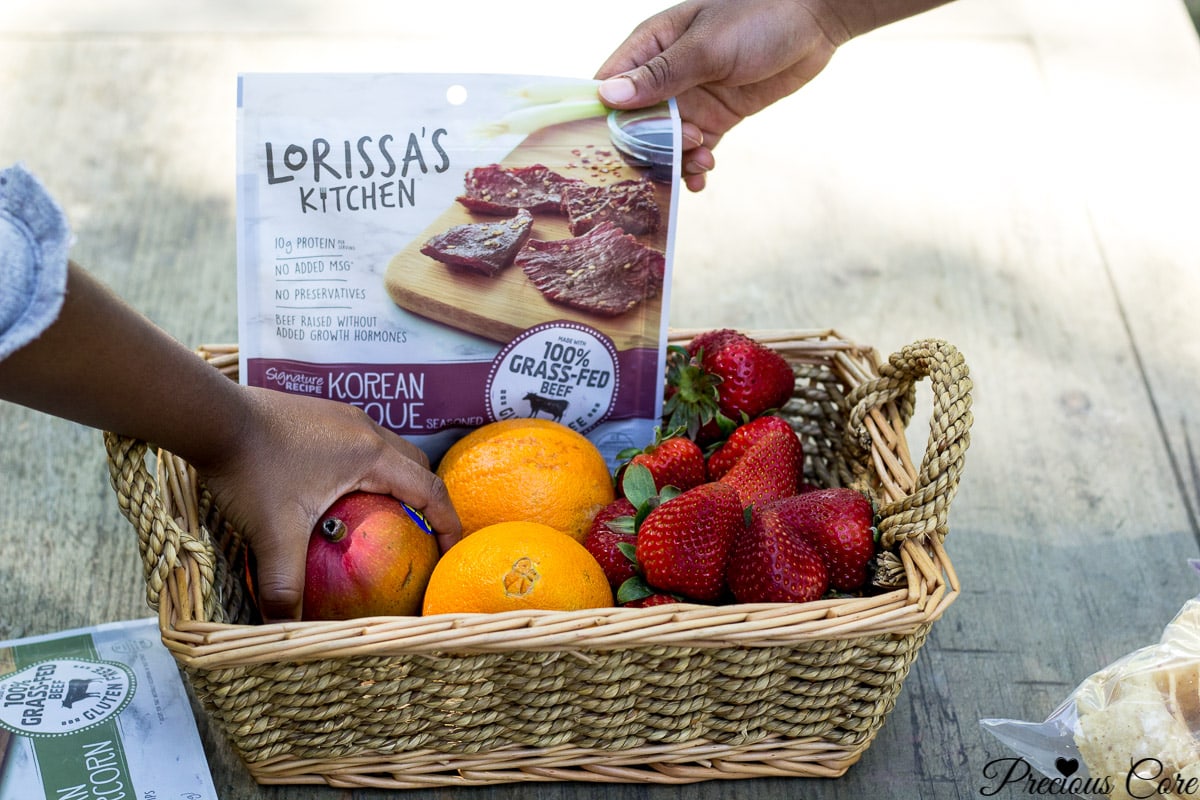 I am determined to make the most out of this summer and I hope you are too. Go outside, enjoy the sun, take some Lorissa's Kitchen steak strips with you, eat, drink something chilled, laugh and be merry!
For a limited time, you can purchase Lorissa's Kitchen snacks for 20% off on Amazon. Click here to enjoy this offer. And there's more! Enter Lorissa's Kitchen sweepstakes for a chance to receive the snacks for free here.
Here's wishing you the best of this summer or whatever season you are in. I love you guys!