THAT BAD MAN AGAIN
Published Jun 17, 2016
Updated Apr 26, 2017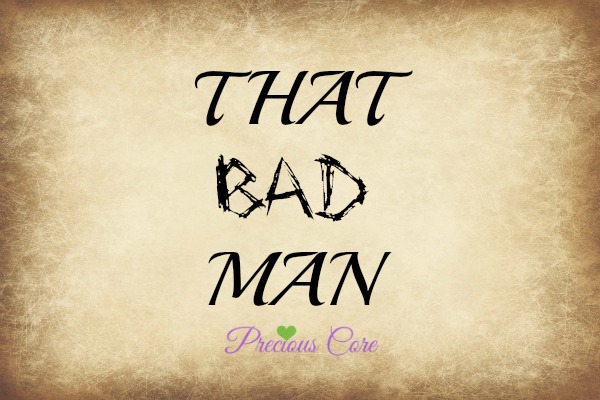 Click here to read the first part of the story.
The next morning.
The doctor looked at her intently and asked,
"What do you say happened to your back?"
"Errm, I… I… I… Please doctor, just treat me,"
Manka'a replied, trying to escape giving a constructive answer.
"Madam, that looks like a burn." The doctor was resolute.
"How did fire get to your back and leave a scar?"
Manka'a got wary of trying to cover up for Tamiya. She had to choose between telling the doctor the truth and cooking up a story. She had cooked up story when Tamiya beat her until she couldn't walk properly. At the hospital, she told the doctors she had fallen down a 20-stair staircase. She had cooked up a story when Tamiya tore her clothes and she had to run to her sister's house in a shredded oufit. She told her sister that she had gotten into a fight with a neighbour. Now that she had a burn on her back, she was out of story-cooking ideas. She resolved to tell the doctor the truth.
"My husband, my husband… he put a hot iron on me."
Tears welled up in her eyes as she spoke. The doctor observed a moment of silence as though he was asked to observe a moment of silence in honour of a dead person. He opened her 20-leave hospital book and scribbled her "illness".
"Burn on the back. Assaulted by husband."
After having some medication prescribed and some rubbed on her wound, Manka'a returned home.
At home, she had to cook, hand-wash a pile of Tamiya's clothes and remove weeds from her vegetable garden behind the house. She started with cooking. Fufu it was. Tamiya's favourite. She gathered some wood and placed in the middle of three stones in her outside kitchen made out of bamboo sticks. She boiled some water and placed the corn flour in. Then she skillfully turned a wooden stick round the corn batter in the blackened pot, occasionally stopping to use her index finger to wipe drizzles of sweat off her face.
When the fufu was properly cooked, she started wrapping scoops of it in little plastic bags. Then she heard footsteps approaching her. It was her friend Bih. Bih hardly had time for greetings. Her visits often came with new tales.
"Manka'a, Tamiya is in the bar drinking with a girl. I hear people say she is his new girlfriend."
Manka'a was livid. As she struggled to stand, the pain on her back made her stagger. She looked at Bih suspiciously and asked,
"You, sure?"
Bih nodded in affirmation. Manka'a instantly lost the little peace she had left. She waited for Tamiya that evening by the door of their living room. He entered the house in his infamous khaki pants which he often wore to his carpentry workshop.
She immediately attacked him,
"Who is that girl The girl you were flirting with today? You didn't even call to ask me how I was feeling after you gave me a wound. You were there drinking with a girl? Eh Tamiya? Eh?"
Tamiya looked at her the way Donald Trump looks at his opponents in presidential debates.
"I can drink with whoever I want. I can do whatever I want. I am the man. I am not your mate. You hear!"
His voice went up with the last phrase.
Manka'a hobbled towards him and struggled to land a slap on his cheek. It didn't sound the way she envisioned it. She wanted the sound of it to echo in his ears. But the pain she was feeling on her back, led her to deposit a semi-slap instead.
Tamiya immediately gathered both of her hands in his one hand then he used his other hand to give her three consecutive fully-solid slaps. She screamed, let herself out of his grip and ran out of the house. She entered into the house next door where she begged for solace.
Pascaline, her neighbour took her in, looked her door then she turned to Manka'a almost angrily and said,
"If a man keeps beating you, why don't you leave him go somewhere far away? Do you want him to kill you first?"
With one hand on her cheek, still trying to digest the slaps her body had taken in, Manka'a said,
"Where will I go? Marriage is for better or for worse. My children need to grow with their father."
There are many Manka'as and Tamiyas out there. Then there are the Pascalines who keep wondering why the Manka'as live with this. And there are the doctors who are indifferent towards this. Domestic violence is a real thing, people. What would you tell Manka'a?