THE BEGINNING OF A NEW CHAPTER
Friends, where do I start from?! Do I start from the fact that I fell sick (not that kind of sickness!) and literally disappeared online for a whole week?! Amazingly, Facebook survived without me. Ha!
Or do I start from the fact that upon recovery, I made a CRAZY decision to move my blog from Blogger to self-hosted WordPress?! If you don't understand what that means, don't bother about it at all. I was in your shoes until something came over me one day  then I picked up my computer and started writing things for people to read across the world. Things which sometimes embarrass me. But that's a story for another day.
During my period of tribulation, I only managed to keep my girls alive (translation: feed them) and educate them. A lot of you awesome people sent me messages to ask how I was doing. Thank you so much, friends! I am up and about once again. I am strong, healthy, enjoying food like you see above and enjoying life.
And I'm back to keeping the blog running!
Please please please, listen now (in my principal's voice). If you tried to access a post and it gave you an error, please contact me at precious@preciouscore.com and I will get the permalink fixed ASAP. Some post links have been returning errors (error 404) after the migration but I'm getting them fixed.
If you saw my blog look awful in the past few days, that was a part of the reconstruction process. It is still a tad without form and void. I am brooding over it and soon there shall be light. What are your thoughts on the new design? I'll really appreciate your your ideas and suggestions so I can modify things for the better.
Also, I am working on making my YouTube cooking show better so look out for that. If you have not subscribed yet, now is a good time to hit that SUBSCRIBE button. AND I just realised today that I reached 500 subscribers!!! Thanks to you all who have accepted to be partakers in my obsession with cooking.
Some of you wonderful people kept dropping comments even when my blog was tumultuous. Some of them may not show under the posts because the blog was under fixing then and they got lost. But I read every one of them and I smiled and learned. THANK YOU so much for always visiting!
Maybe someday I will share my Blogger to WordPress story under the Blogging category for my blogging friends who want to take the leap. Boy, was it messy! But I am happy where I am now. I have SO MUCH control over my site and I actually own my blog now. What a relief!
This day, October 1st 2016 is the begining of a new chapter for me.
In other news, this is a picture Mr N took of me in my moment of grooviness. That man I married can't be trusted with a camera.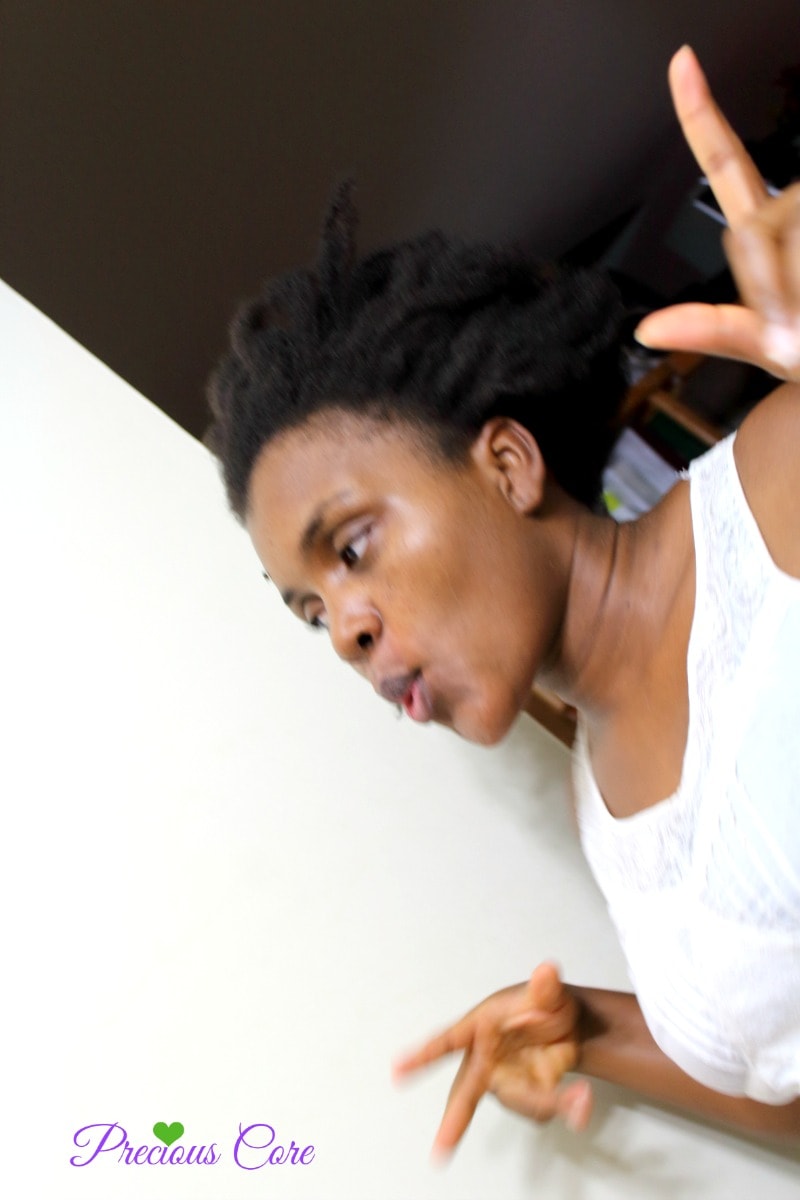 You know that thing I said up there about embarrasing myself? Yeah, that!
How is everyone doing? What have you been up to? I have missed the blogosphere so much! Have a great new month and last quarter of the year! And happy independence day to all my Nigerian friends!
It does not, therefore, depend on human desire or effort, but on God's mercy. Romans 9: 16 NIV