THE DAY BLOOD CAME OUT OF MY "HOO-HA"
Published Jun 15, 2016
Updated Apr 26, 2017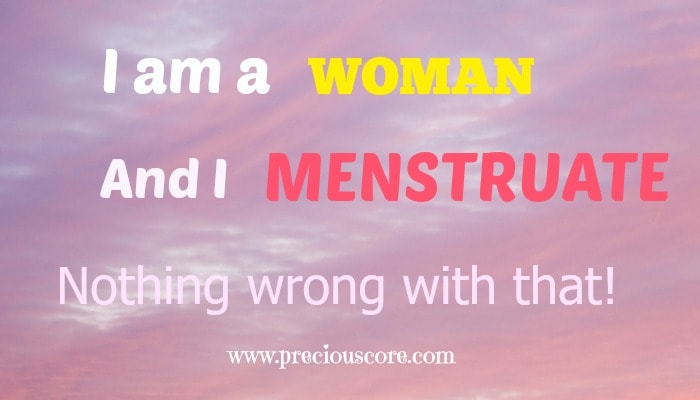 We sat in the class startled as two Home Economics female teachers parted their lips and revealed to us that at some point in our lives our vaginas will ooze blood and it will be normal. After receiving this very uncomfortable lecture from my instructors in primary school, the next 'formal' talk I had about this blood-oozing syndrome was from my mama. She stressed on the fact that when the blood begins to come, I will get pregnant if a boy touches me.
I learnt that the whole bleeding thing was called menstruation. Years down the line, I went to the loo to take care of business and there I saw it! My underwear was scarlet; stained with blood. I knew the next reasonable thing to do was to talk to my mother but I felt too embarrassed to do that. How was I to begin that kind of conversation??? I felt awkward initiating a chat of such genre with her. We hardly spoke about my "hoo-ha". It was something sacred, private and sometimes it was as though it didn't exist. So I folded some toilet tissue and put in my pant (underwear/panty) and went on with life that day as usual.
The next day, I could no longer hide the change that had taken over my body. I ran to my mother's bedroom and pulled down my underwear.
"Mommy, see!"
Those were the only words I could utter. She led me on how to take care of myself and reiterated her lesson.
"Right now, if a boy touches you, you will get pregnant."
Many women can relate to this infamous lecture about menstruation which comes in different shapes and sizes. Others include:
"Don't talk to boys."
"Don't go near boys"
"Boys are evil. They make girls pregnant!"
A dormitory mate in my secondary school totally believed she would get pregnant if a boy comes close to her or worse still, touches her. After her mama gave her the infamous stern warning, she avoided her brother as though he were Boko Haram. When he eventually inevitably touched her, her heart was thumping! She knew she had gotten pregnant just like that.
We laughed it off when she narrated the story but this is no laughing matter. It is sad that our mothers shyed away from properly educating us about our bodies. I believe if our mamas had amplified this discussion to tell us about the female anatomy, we would embrace menstruation differently.
I am a woman and I menstruate. There is absolutely nothing wrong with that! My menstruation is what ensures the continuity of life.
I am so proud of the day blood came out of my "hoo-ha" because it has made me the woman I am today.
What was your first menstruation experience like? Let's talk below!
Also published in my journal at worldpulse.com.