To the Singles: Be Your Valentine!
Published Feb 14, 2014
Updated Apr 27, 2017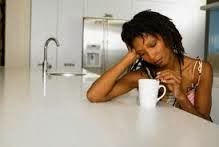 It's vals day again!
To some, it's not the best day of their lives because their neither married nor in a relationship. But hey, it is not time to get depressed and keep wishing you had a significant other to share the day with.
Be your own valentine. Do you desire a romantic date? Go on one all alone. Relax, reflect and have fun.
If you do not love yourself, you will not be able to show love to that special person when they come your way. So love, love and love yourself.
Happy Valentine's Day!