What Do You Bring?
Published May 01, 2015
Updated Sep 29, 2016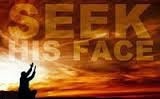 "God is going to do a miracle for you that you can not explain!"
"You will have sweatless progress!"
"Your husband will soon locate you!" (Duh! How about, you will soon find your wives?)
"By this time next year, you will carry your own baby!"
"You will receive a phone call that will change your life!"
These utterances usually stem from "men of God" or rather, "gods of men" as they gallivant their altars in elaborate suits. Their fans are hopeful "Christians" who have come to church not because they hunger after God but because they hunger after what God can give them.
On this particular Sunday morning, I was thrilled when the resident pastor in a congregation I visited preached a touching message. At the end of his message, he asked church members to come and touch his feet. Without thinking, many rushed to the altar and grabbed his feet. Then he said, "Don't come empty-handed. If you are empty-handed, go back and bring a seed. Some people went and never returned. Some returned with seeds to "seal their miracles". That marred his touching message for me.
Because of the things I hear preached in churches, I wonder what happened to the other parts of the Bible. Pastors have taken upon themselves to bombard their members with endless promises and eventually asking them to sow seeds to seal their upcoming miracles. That's the effect of poverty, unemployment and a mass of lazy Christians who do not want to seek God for themselves but depend on the pastors.
Matthew 6:33

New International Version (NIV)
33

But seek first his kingdom and his righteousness, and all these things will be given to you as well.
Thankfully, the above verse still matters to some Christians. You do not need to pay God in exchange for your miracle. When you give to God, it should be from a heart of love, not because you want something in return. That's why you should seek first His kingdom. Is He the king of your life? Are you living a righteous life? God made Adam because He wanted to fellowship with him. How do you feel when people come close to you only when they need help? It is disheartening! When you cultivate a relationship with people, they easily help you when you are in need. The same goes for God.
So what do you bring when you go to church? A heart seeking material things or one seeking eternal life? Do not let these pastorpreneurs prey on you. The things that are seen are temporal but the things that are not seen are eternal.