WHEN IT'S VALENTINE'S DAY AND YOU ARE SINGLE
Published Feb 13, 2016
Updated Apr 27, 2017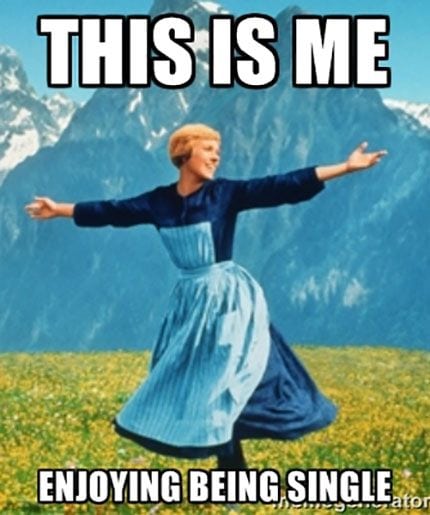 I sit at one end of my bed watching my dormitory mates unravel the gifts received from their boyfriends. There are many "oohs, ahhs, wows" oozing from the mouths of the gifted chicks. We are all eager to see what each person finds in their gift package. My friend, Linda has a heart-shaped box. She opens it to reveal a beautiful necklace. Rita didn't receive anything outstanding but her gift is the talk of the lovers' circle. They say she "killed" it.
Gifts keep pouring in. Plastic roses from the boys' dormitory abound. There are declarations of love and chatters about the hottest couple and their gift exchange. It's valentine's day at my high school, Cameroon's Protestant College, Bali. Love is in the air but not for me. To me it's nitrogen, oxygen and carbon dioxide in the air.
With no boyfriend to shower me with gifts or attention, I am in a world of my own. It doesn't matter whether you are 14 or 40, when it's Valentine's Day and you are single, there are two things involved. You either wallow in self-pity or you wake up and live, love and laugh like it's any other day.
If you live, love and laugh, you are fine. But if you wallow in self-pity, there are two things involved, you get angrier at all the reminders of Valentine's Day around you and start wondering why nobody loves you.
If you get angrier at the Valentine's Day reminders, you are not really fine but then you can cool ya temper and cover yasef with the blood of chisos. However, if you start thinking nobody loves you, then there are two things involved. You suddenly forget all that you have and start to focus on what you do not have.
When you focus on what you do not have, you are in big DANGER. It is this kind of wrong focus that led Eve to eat the forbidden fruit in the garden of Eden. She stopped focusing on all the trees she had access to and put her gaze on the one tree she wasn't allowed to have.
When it's valentine's day and you are single, remember that the greatest world changer that ever lived and will ever live was single. He was single and He was enough. He was single and He was capable. Even though Jesus is God, He lived as man so He equally faced challenges but He held on and stirred the biggest change in world history.
So I wake up from my tiny dorm bed and polish my faux leather shoes in preparation for preps- the scheduled reading time that night. I set my gaze on the one thing that took me to that environment in the first place. It is my academics. I am here to study and while my peers fall in love with their boos and their gifts, I fall in love with my books.
When it's Valentine's Day and you are single, you gotta choose. Choose to set your mind on the things you are blessed with. Choose to give love because love is not just for romantic relationships, love is for everyone. Choose not to have high expectations that will lead to frustrations. Choose to celebrate you.