When you do not Forgive your Spouse…
Published Feb 26, 2014
Updated Apr 27, 2017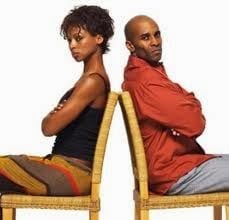 Back in the day, I used to go farming with my Grandma. It was usually a long trek. My feet would hurt from the distance and as such I always reached the farm in an already tired mode.It was interesting to listen to the chirping of the birds and to watch my dear grandmother till the soil while I asked her endless questions! Being in the bush was an interesting venture for me. But here is what was uninteresting: the journey back home! See the complete story after the cut…
I always had a huge luggage to carry on my head as we trekked several miles back home. This was a back breaking experience and all the time, I could not wait to be relieved of the burden.
Unfortunately, many people are carrying loads like this in their marriages. These loads are called, "unforgiveness". When you fail to forgive your partner, you are literally carrying bitterness against him/her with you and how heavy that can be!
The human nature is prone to wanting to take revenge when wronged. But the divine nature seeks forgiveness. This divine nature is what you should go for.
I do not care if your partner broke your leg, insulted your mother or cheated on you! Forgiveness should not depend on the weight of the offence.
You must know that when you do not forgive, you suffer more than the offender. The offender may be up and about, happy and carefree. But there you are brooding over his/her mistakes.
Most divorces today are the result of "unforgiveness". The world terms it "irreconcilable differences" or "incompatibility". When you forgive you can always reconcile every difference.
Many waters can not quench love. Neither can the floods drown it. Are you in love? Then forgive. Are your troubled waters so many? Do not let that quench your love. Forgive and forgive again!
Jesus says, "Come unto me, all ye that labour and are heavy laden, and I will give you rest."-Matthew 11:28
Go to Jesus so he can give you rest from that bitterness. Do not forget that love is really a beautiful thing. Forgive and enjoy your marriage!