Who Are You Wearing?
Published May 19, 2014
Updated Sep 29, 2016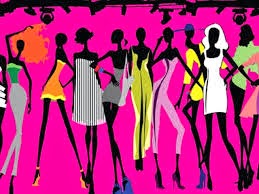 Oh the glitz and glamour that characterise red carpets! Celebrity men and women and non-celebs often parade themselves elegantly. TV presenters wait for them and sometimes pursue them, posing various questions. One reoccuring question is, "Who are you wearing?" which requires the interviewee to reveal the designer of his/her outfit. Please read on…

It is at this point that we begin to hear the names of various designers spew out of their mouths. Some are famous while others are infamous. Women in particular often have different designers for their dresses, their clutches, their shoes and even their jewellery. Some clothes are sophisticated, others are simple yet people want to know who you are wearing. They want to know to know the brain behind the outfit.
Raunchiness is more appreciated theses days than modesty. The more cleavage you show, the hotter you look. The more revealing your outfit, the more appealing you are. And when people tell you "You look sexy!", you take that as a complement and you respond with an effortless "thank you".
So much attention is given to what people wear these days. The talk does not just end on the red carpet. There is the aftermath of online and offline magazines talking about them and television shows analysing them. Some programmes or entire TV episodes are dedicated to fashion policing outfits worn to red carpets and other events. It puzzles me how much attention is given to the things people wear these days.
So who are you wearing? Who made that dress you carry around everyday? What is the brain behind those shoes you glide in? And those accessories? Who made them? Who are you portraying? Here is a perfect outfit for you that will rock any red carpet/event anytime anyday. Make sure you wear the WHOLE outfit and its accessories to enjoy its full benefits.
Always have on your waist the belt called truth which is God's word. The truth shall make you free.
Accentuate your breasts, with this very special accesory called the "breastplate of righteousness".Instead of showing how cute that cleavage is, show how cute it is to bear the righteousness of God on you.
These are the best designer shoes that never go out of fashion: They are the shoes that carry the gospel of peace. Whereever your feet take you, there should be a guarantee that the gospel of peace has reached that place.
In your hand, have the evidence of things not seen. It is called FAITH. With it, you will be able to quench every flying arrow that comes your way. And hey, they always come so have your shield of faith ready!
For your head-dress, have salvation because if you are not saved then indeed you are not safe.
To complete your look, hold in your hand the Sword of the Spirit which is the Word of God. This word is powerful, living and active. It is even powerful more than a two-edged sword. This will make you a terror in the camp of the enemy.
Then when people ask you who you are wearing, tell them you are putting on the Whole Armour of God masterminded by the Master of the Universe Himself with vivid descriptions given in Ephesians 6: 11-17.
Happy wearing!