NJANGSA AND FISH STEW RECIPE
Published Mar 09, 2016
Updated Apr 27, 2017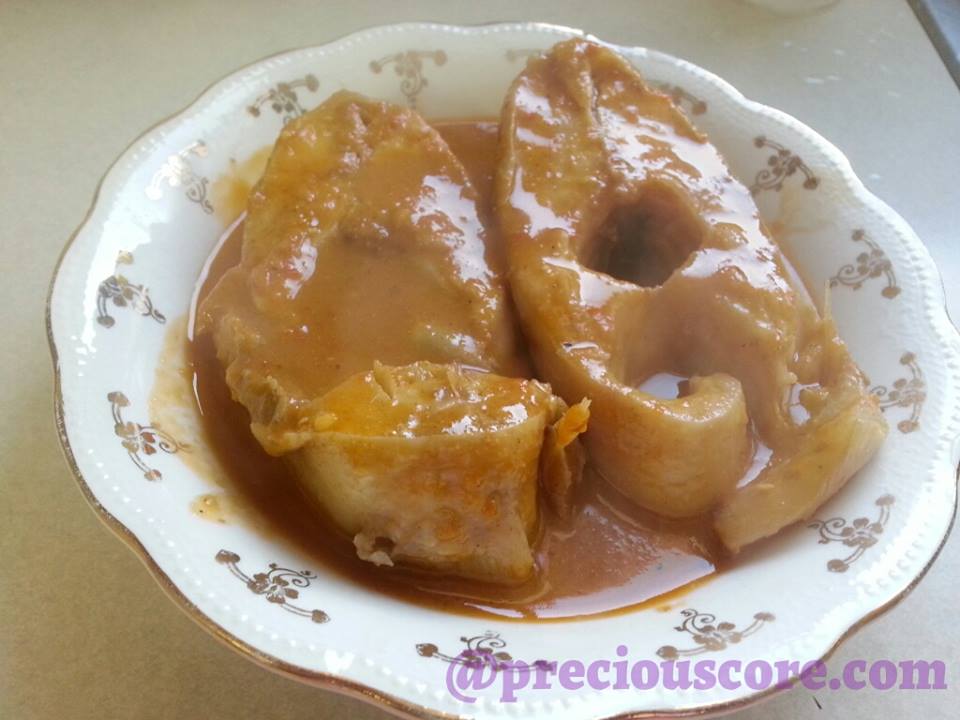 Some people call it Njangsa while others (like me) call it Njansa. It is a nutty spice that is widely used in Cameroon. Here is how to make delicious stew with it.

You'll need:

5 tomatoes, one large onion, 5 cloves of garlic, half an inch of ginger, half teaspoon of ground white pepper, half a cup of ground Njansa, pepper (optional), 2 stems of green spices (celery and parsley, salt and maggi to taste, 1 cup of vegetable oil, fish of choice- I used white tilapia.

Prepare (clean and cut) and season your fish so it marinates while you prepare the other ingredients.

Blend tomatoes, chop onions and set aside.

Blend together garlic, pepper (if using), ginger, green spices set aside.

Heat oil in a pot and saute the chopped onions. Don't make it too dry.

Add tomatoes and fry until acidity in tomatoes is gone- that means they no longer taste sour.

Add in spice mix, white pepper, njansa and seasoning (maggi and salt) and stir.

Add water to make it slightly lighter than desired consistency.

Lastly put in your fish and let all the ingredients simmer together until fish is thoroughly cooked.

Enjoy with boiled plantains, yams or rice!