Five Things I Have Learnt From my Children
Published Jul 17, 2015
Updated Apr 27, 2017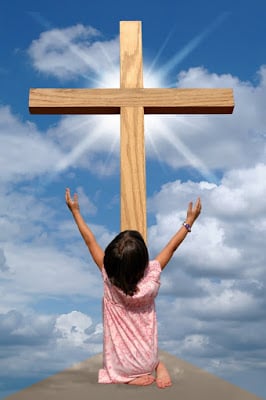 Photo credit: www.successandfailure.net
Now they were also bringing (even) babies to Him that He might touch them, and when the disciples noticed it, they reproved them. But Jesus called them (the parents) to Him, saying, Allow the little children to come to Me, and do not hinder them, for to such (as these) belongs the kingdom of God. Truly I say to you, whoever does not accept and receive and welcome the kingdom of God like a little child (does) shall not in any way enter it (at all). Luke 18: 15-17 Amplified Bible
After spending a considerable amount of time with children, I understand why Jesus says anybody that wants to get into the kingdom of God MUST be child-like. Here are five things I have learnt from my little ones:

1.They easily forget. One minute they are angry because you didn't let them have their way. The very next minute they find something interesting and start giggling. They do not keep grudges like adults.
2. Kids are happy people. The happiest phase of a person's life is their childhood. They bubble with joy. They ain't got time for worries.
3. They stick with you through it all. When I discipline my kids, they feel remorseful and always want to come closer to me. They do not pick offence with that. They rather want to cuddle with me and be reassured of my love.
4. They are learners. Unfortunately, a lot of people have stopped learning and are not teachable. Children are open to learning, they are wired for that. They learn and they keep asking questions.
5. They are open to God. A child who is taught about God quickly embraces it and strives to live for God.
My desire is to be more and more child-like everyday. It's amazing how we learn so much from these creatures who are still fresh from above. Don't you just wish you were a child?
What are the things you have learnt from the children in your life? Please share with me below.
Have you read my fun facts on parenting toddlers? Check them out HERE.
Stay sweet!