BANANA PUFF PUFF
Published Oct 05, 2016
Updated Apr 26, 2017
Friends, have you ever had overripe bananas sitting miserably in your kitchen and you had no idea what to do with them? Worry no more. Banana Puff Puff to the rescue! This is puff puff redefined. The flavour of banana in there is a HUGE boost to the flavour. I love the fact that you do not need to add any extra sugar. The bananas are sufficiently sweet. If you are anything like me, you are often looking for ways to kick out the extra sugar. These balls of goodness are a sure way to do so.
Please make sure you use very ripe bananas so your banana puff puffs come out tasty. If for some reason, your bananas are not ripe enough or sweet enough, feel free to put in a little bit of sugar.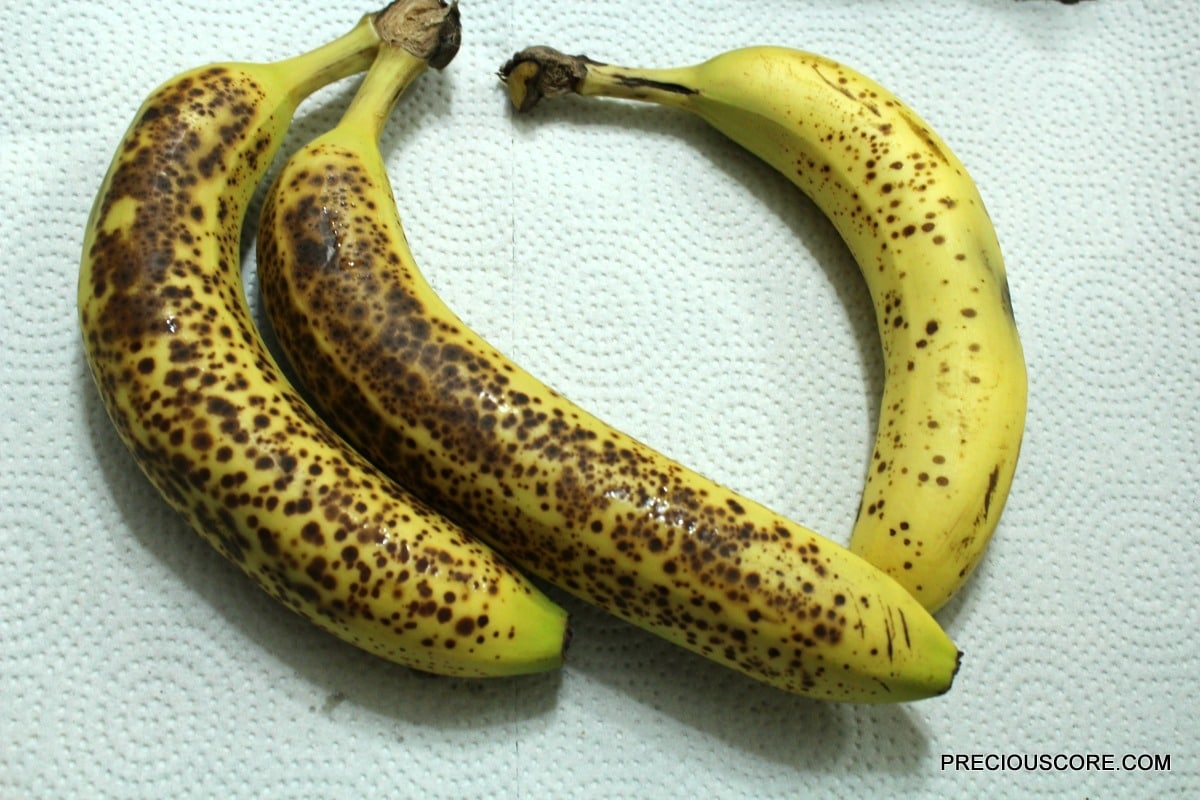 These days, I have been hit by a hurricane of overripe bananas in my kitchen. Don't ask me where the hurricane came from. My girls have gotten tired of chewing bananas so I'm coming up with more ways to make them enjoy this fruit. They have enjoyed, 
Banana Pancakes
, they REGULARLY enjoy 
Banana Bread
 and one of our latest additions to the banana party are these Banana Puff Puffs. This recipe, which I have equally shared with my friends at 
SDK
 is seriously so easy.
Here is all you will need:
3 overripe bananas

1 litre vegetable oil for frying
Directions
Step 1
Mix yeast and warm water in a bowl.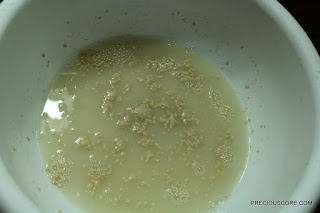 Step 2
Peel and blend bananas together with milk and pour into yeast and water mixture.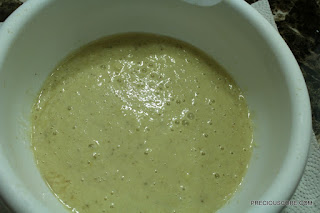 Step 3
Add in flour, nutmeg and salt.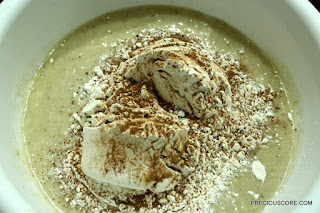 Step 4
Mix everything together to form a thick batter.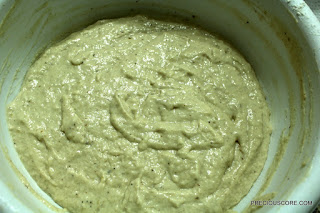 Step 5
Cover with a plastic wrap and/or kitchen towel and put in a warm place to rise for about one hour. I normally heat my oven for about a minute, turn it off and put it in there. You could also put it in a microwave just after food has been heated in it. Note that if you put it in a place that is not warm enough, it will not rise. After one hour, it must have doubled in size.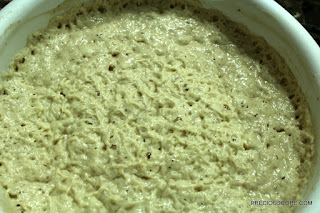 Step 6
Heat oil on medium heat.Use your hand to scoop about spoonfuls of the batter and drop into the oil. If this process is tedious for you, just use a tablespoon to put the batter in the oil. Dip the spoon into water from time to time so the batter comes off easily.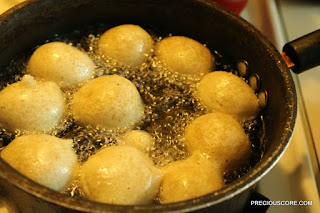 Step 7
Allow to fry on medium heat until one side is golden brown then you flip to the other side.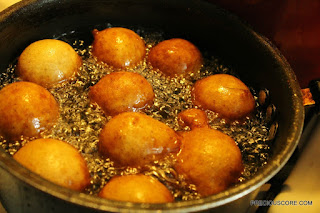 Remove and place on paper towels to absorb oil. That's it, friends! It is crunchy on the outside, fluffy and chewy on the inside. I love devouring these puff puffs with Ovaltine (a malt and barley) beverage for breakfast. So good!