Here are incredibly Easy Dinner Recipes for Family. Most of these recipes can be made in 30 minutes or they require less than 30 minutes of hands-on (prep) time.​​​​​​​​​​​​​​
Hi friends, is dinner time a struggle? Trust me I KNOW the struggle! Most days I struggle with what to make for dinner.
So I thought it would be great to have some of my favorite easy dinner recipes in one place for a quick reference when I do not know what to make.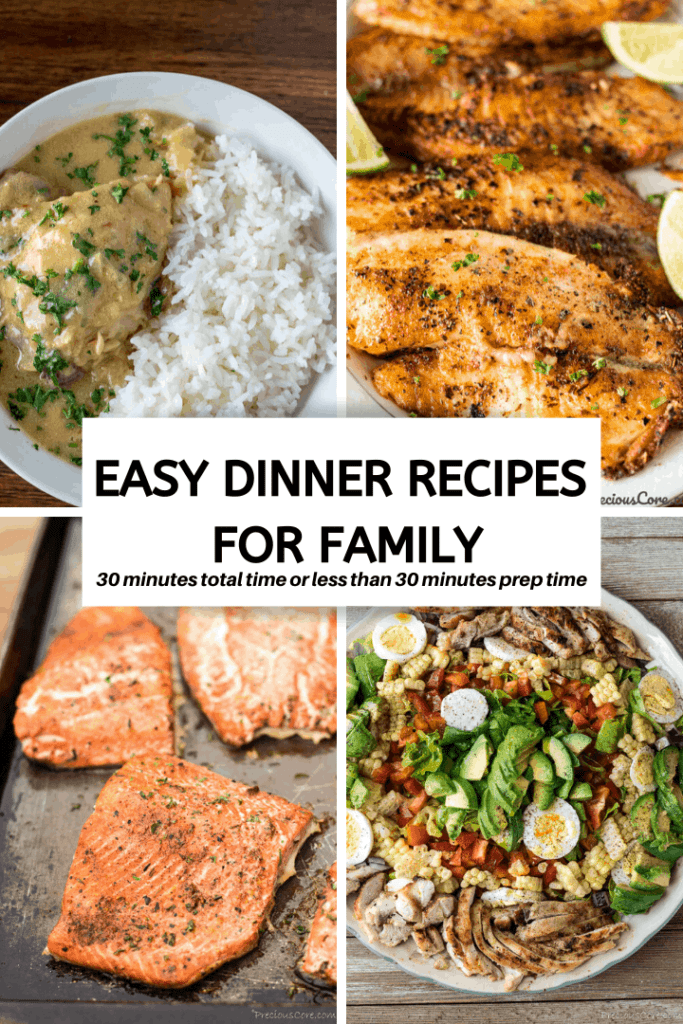 These are easy dinner recipes for the family. Most of these recipes can be made in 30 minutes. For those that require more time, the hands-on time is not more than 30 minutes.
Also, these family-friendly recipes are so approachable, requiring pantry staple ingredients (at least for those in the United States). There are no strange or hard-to-find ingredients here!
Planning meals week after week could be such a task. If you need more help with dinner planning, also check out these tips for weekly meal planning and these menu ideas.
Okay, back to today's post which is a powerhouse of uncomplicated dinner recipes that are way better than ordering takeout!
These Easy Dinner Recipes for Family range from chicken recipes to fish recipes to beef recipes and vegan recipes! There is something for everyone, regardless of what your dietary preferences are.
So bookmark this page to refer to whenever you need quick and easy dinner ideas. I know I will be visiting this post often. It is a good one!
Also, I have updated this page and I will be updating this page often when I add more recipes to my repertoire of easy dinner recipes for family. So be sure to check back for updates.
P.S. If you want to view my full range of dinner recipes check out this page.
Here are easy dinner recipes for family:
1. CHICKEN IN WHITE SAUCE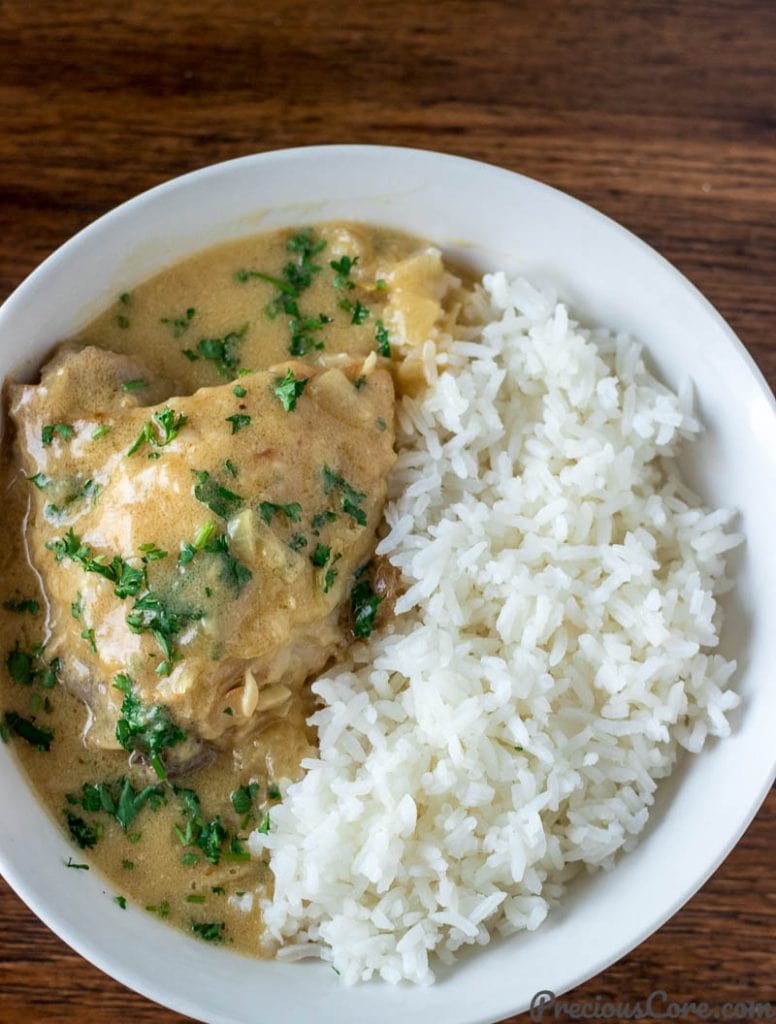 2. EASY CHICKEN STIR FRY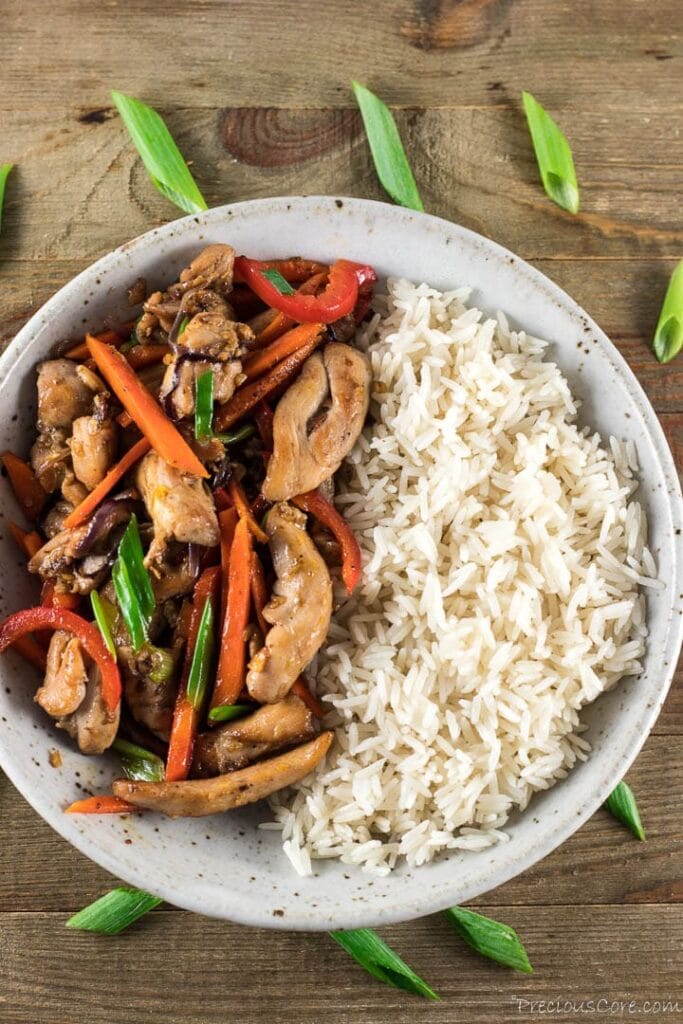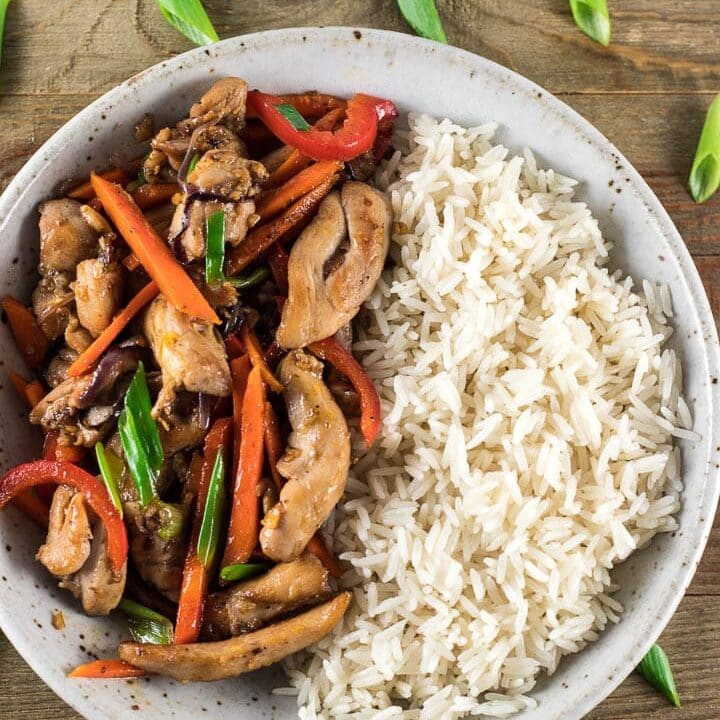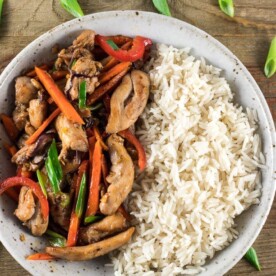 Easy Chicken Stir Fry
This Easy Chicken Stir Fry is ready in about 20 minutes. Juicy perfectly seared chunks of garlicky chicken with tasty crispy vegetables. It is perfect with rice! This is the quick fancy balanced weeknight dinner to make. Enjoy, friends!
View Recipe
3. BAKED CHICKEN LEG QUARTERS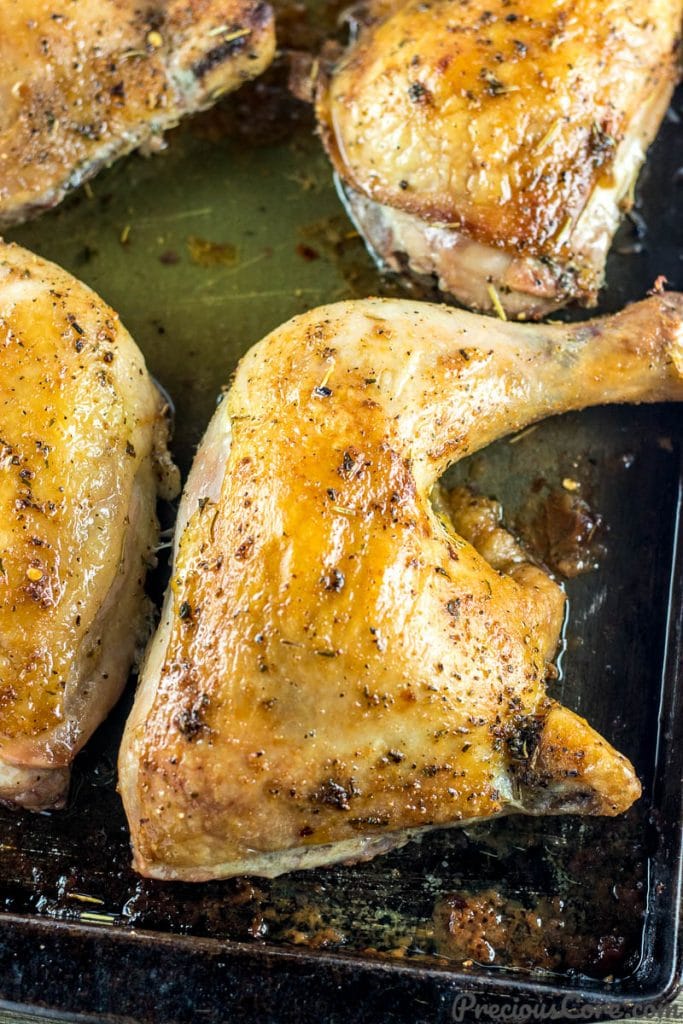 4. CHICKEN AVOCADO SALAD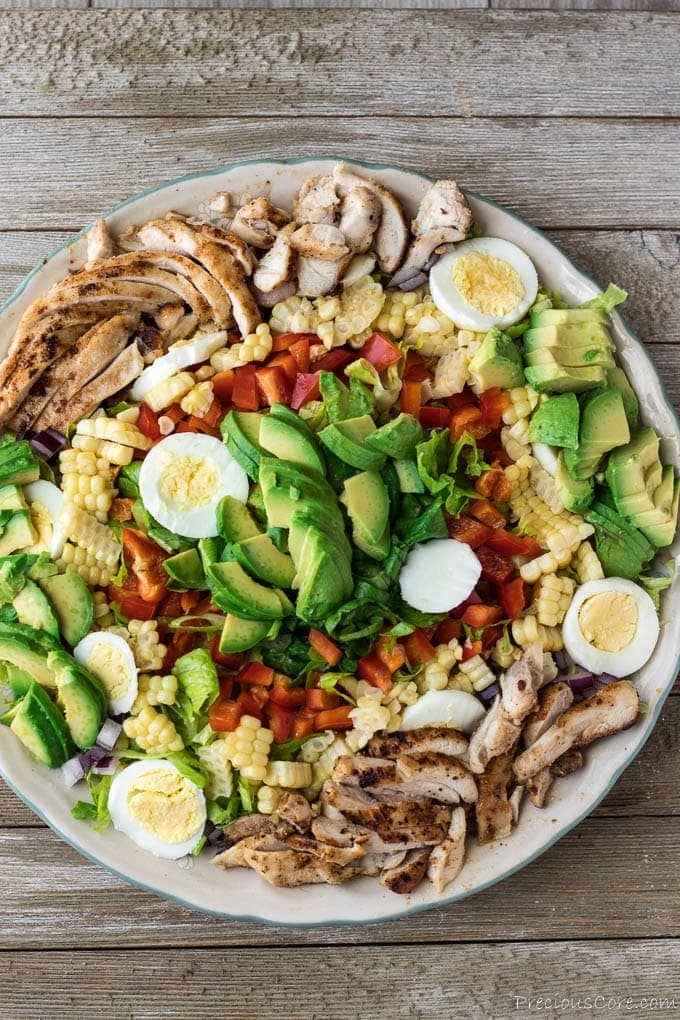 5. CHICKEN COCONUT CURRY IN A HURRY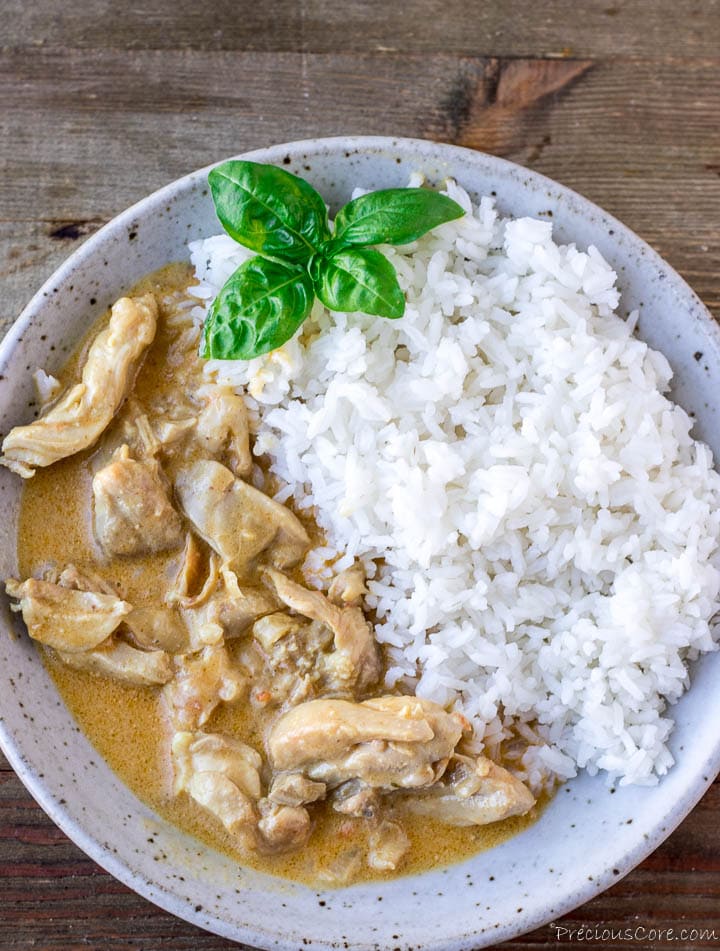 6. CHICKEN DRUMSTICKS IN CREAMY SAUCE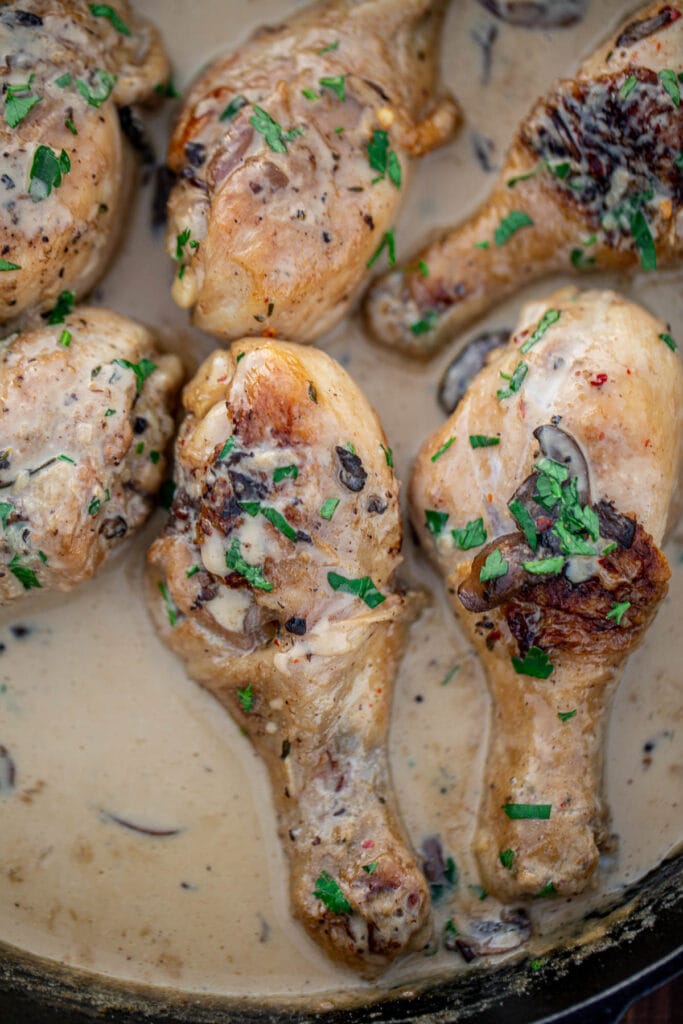 7. AFRICAN SPINACH STEW WITH CHICKEN AND SHRIMP (MORE LIKE A SPINACH SAUTE)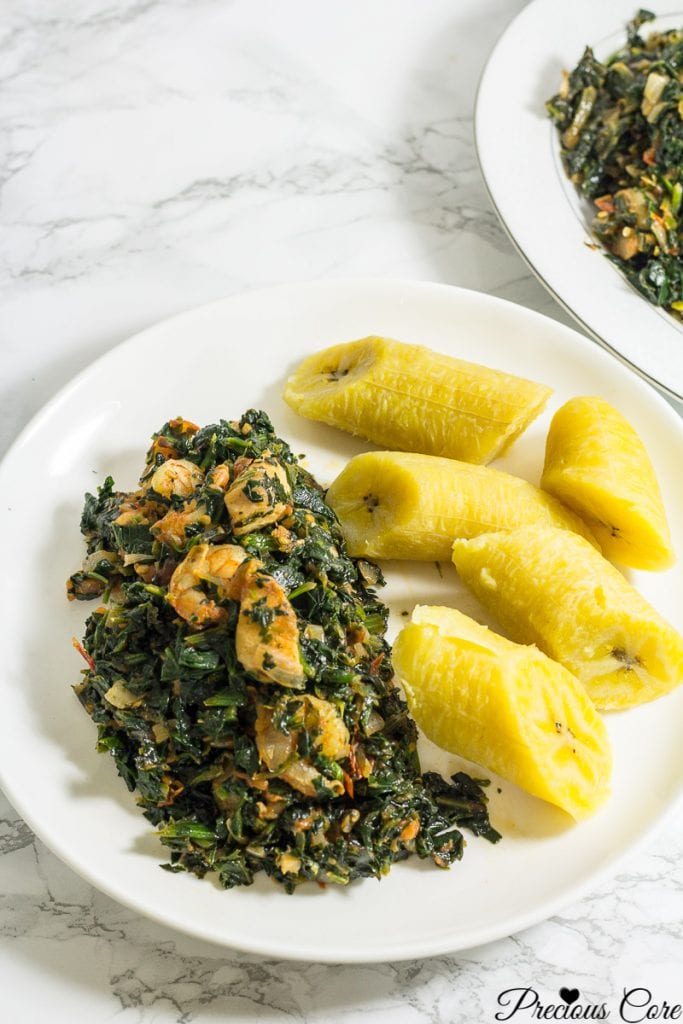 8. PAN SEARED TILAPIA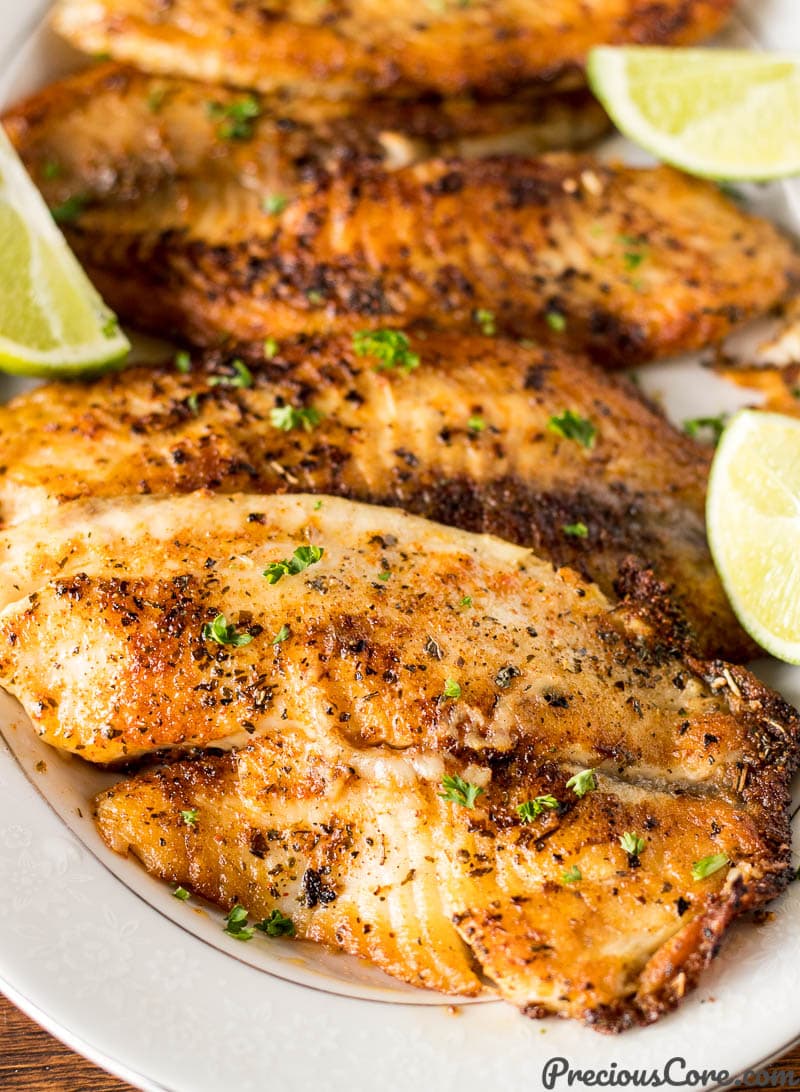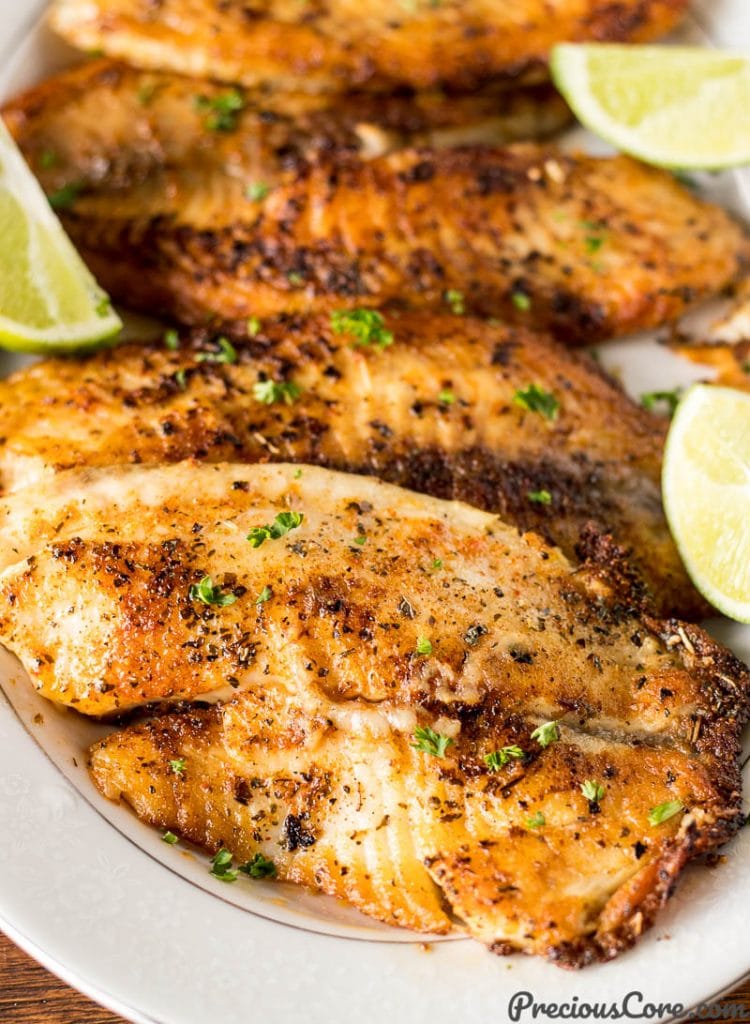 9. CAJUN SALMON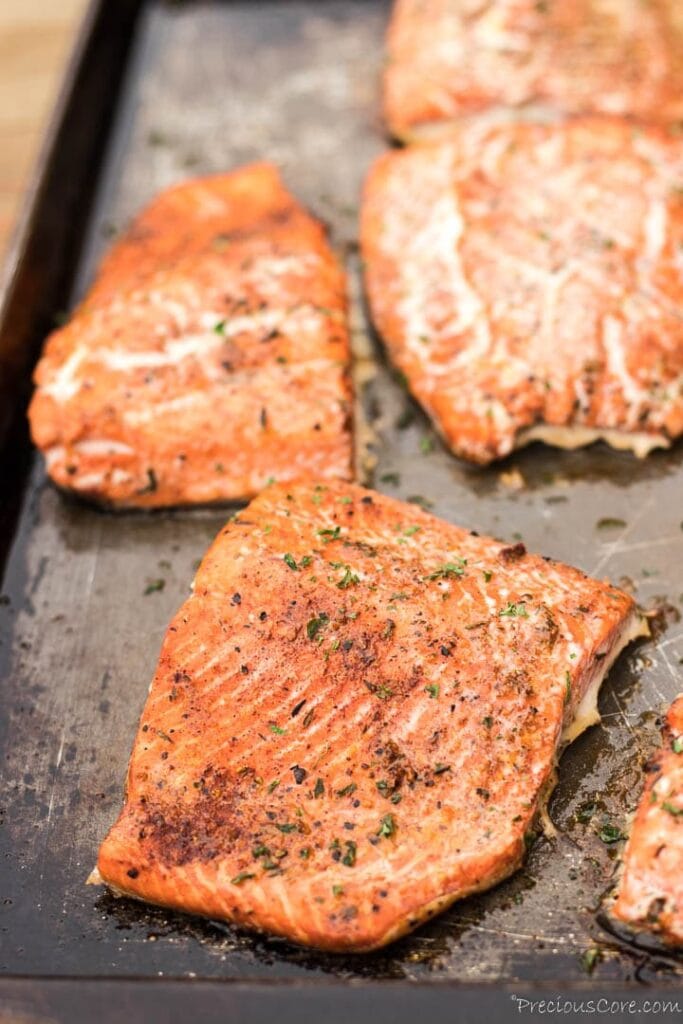 10. SHRIMP PASTA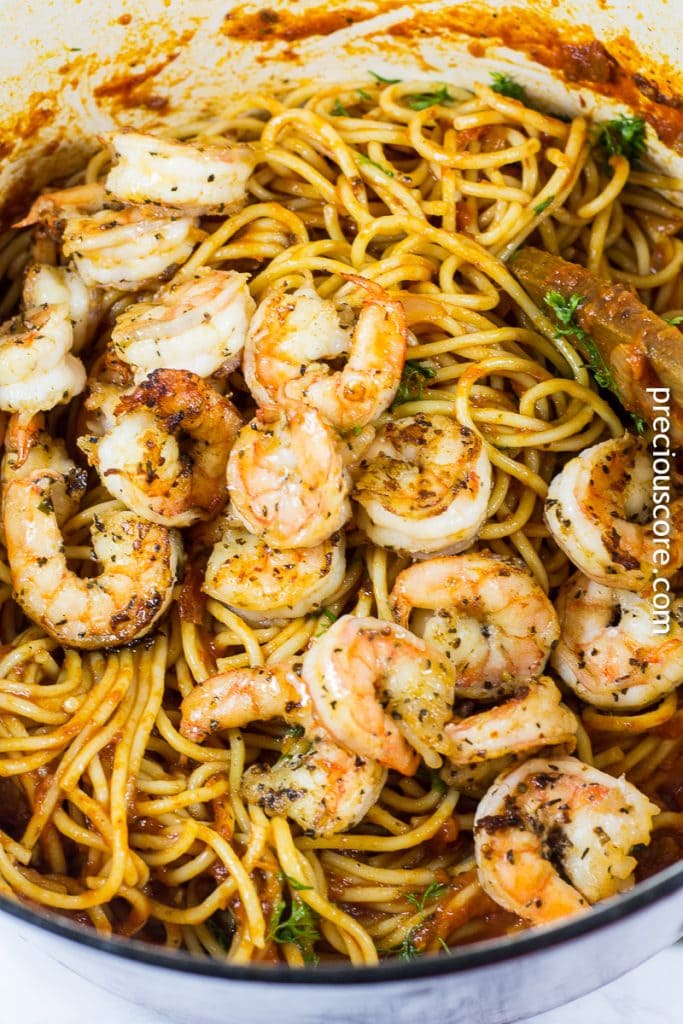 11. JOLLOF RICE WITH SHRIMP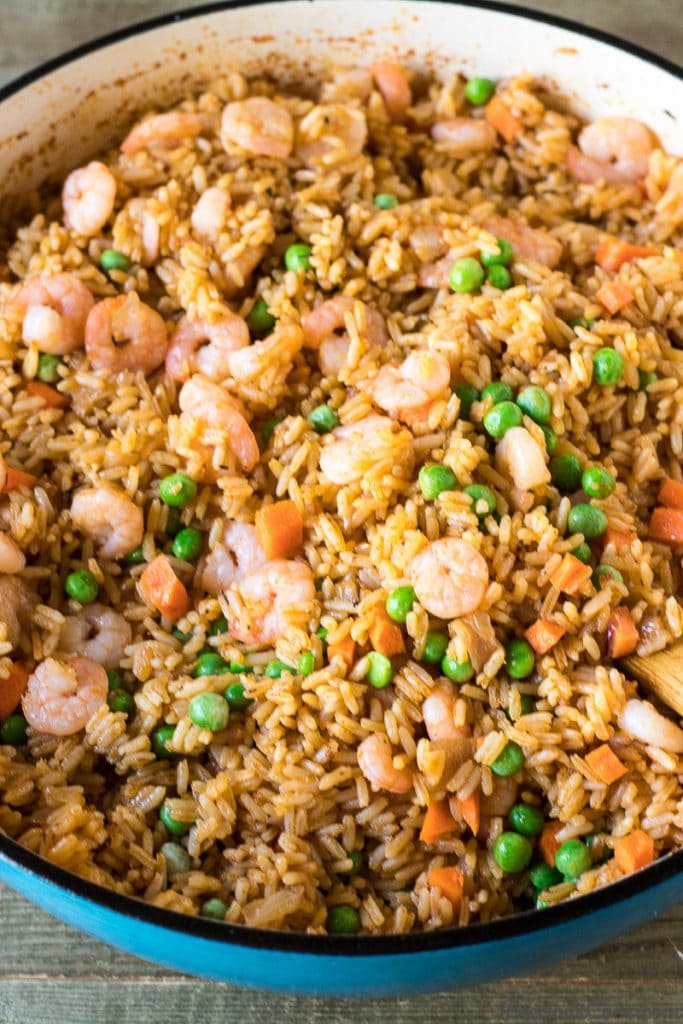 12. LEMON BUTTER TILAPIA – SUPER EASY DINNER RECIPE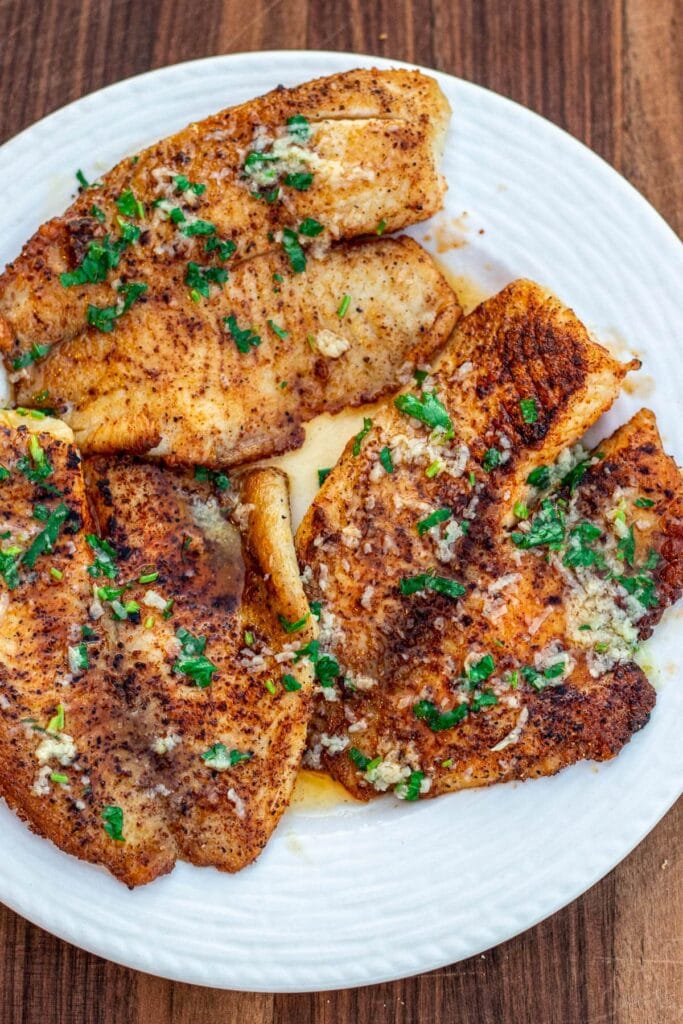 13. WEST AFRICAN PEANUT SOUP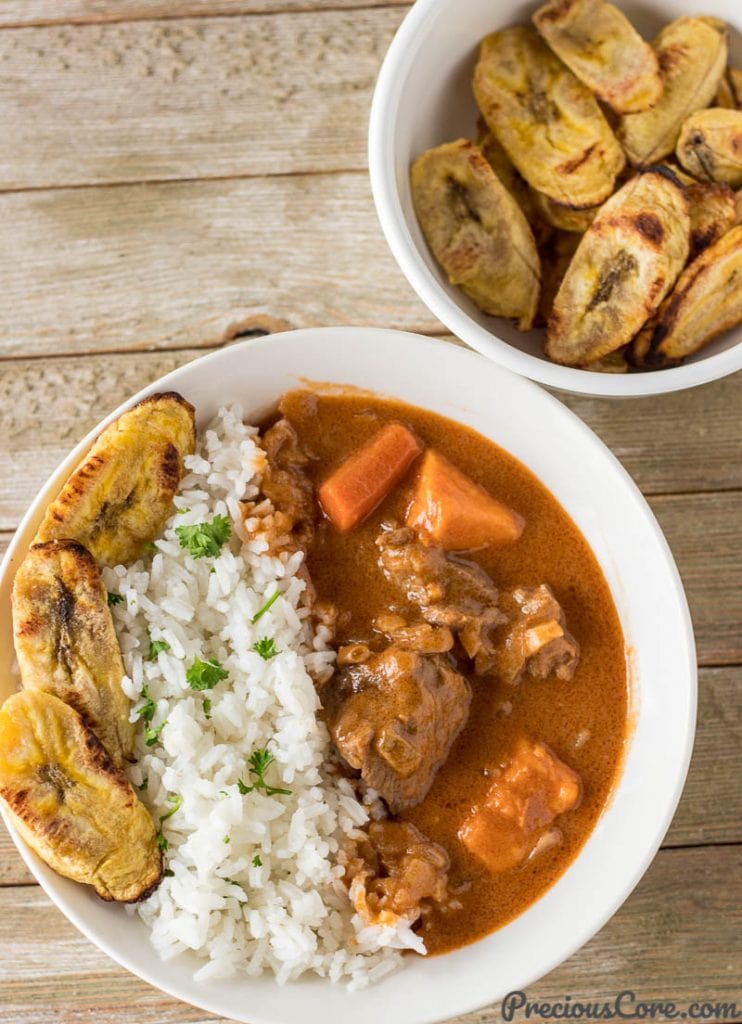 14. EASY BEEF STIR FRY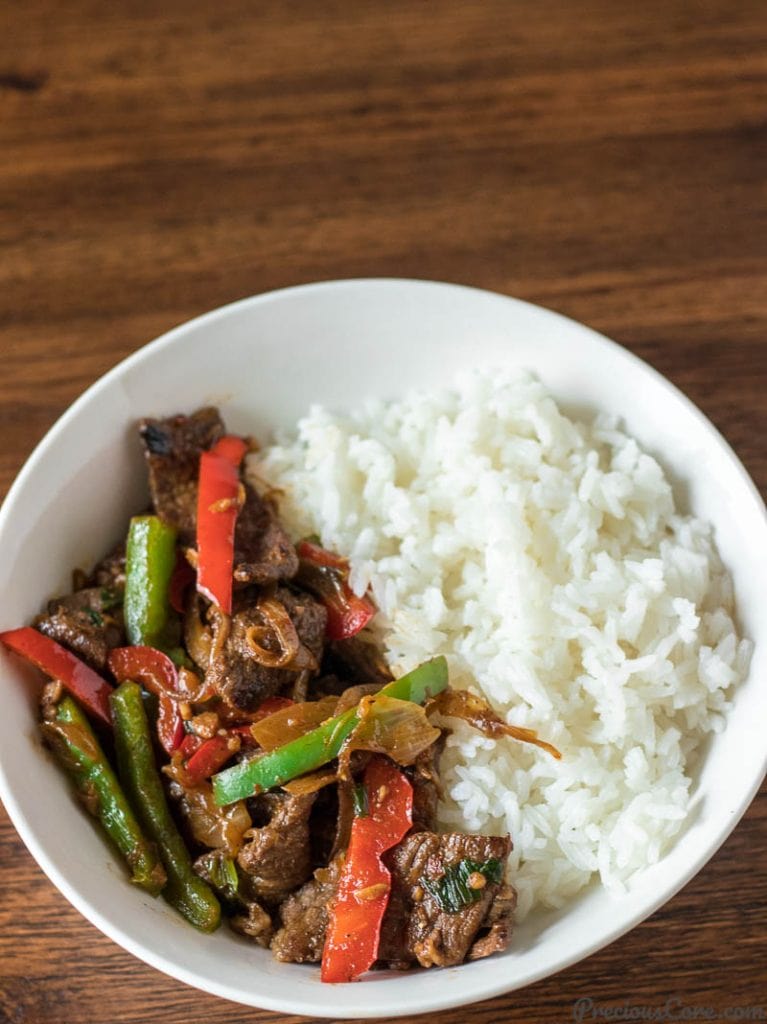 15. PAN SEARED STEAK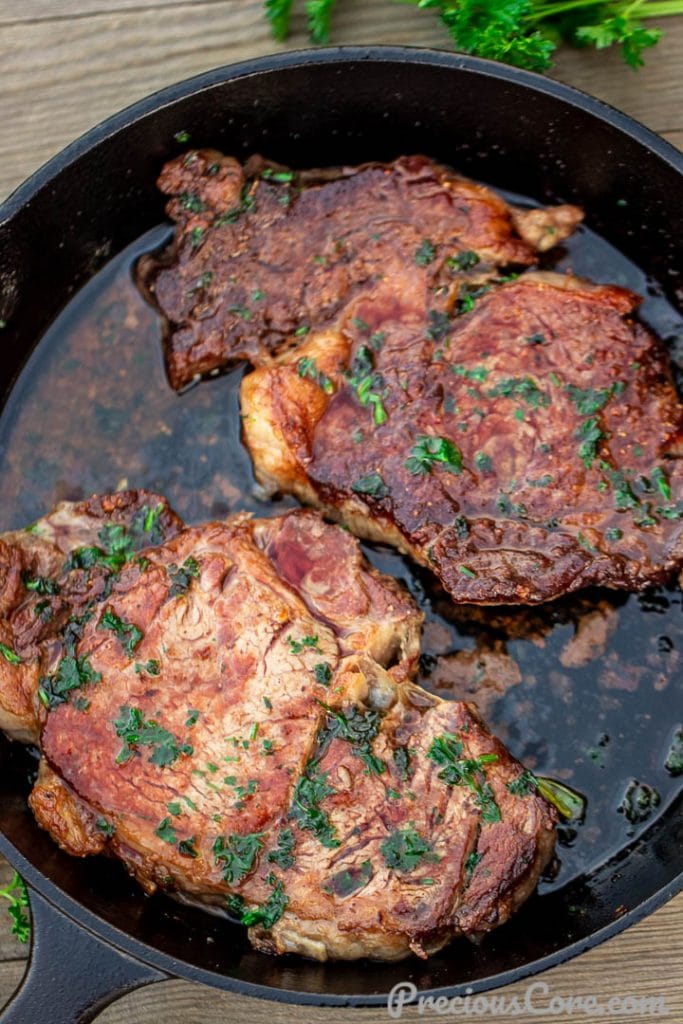 16. AFRICAN BEEF STEW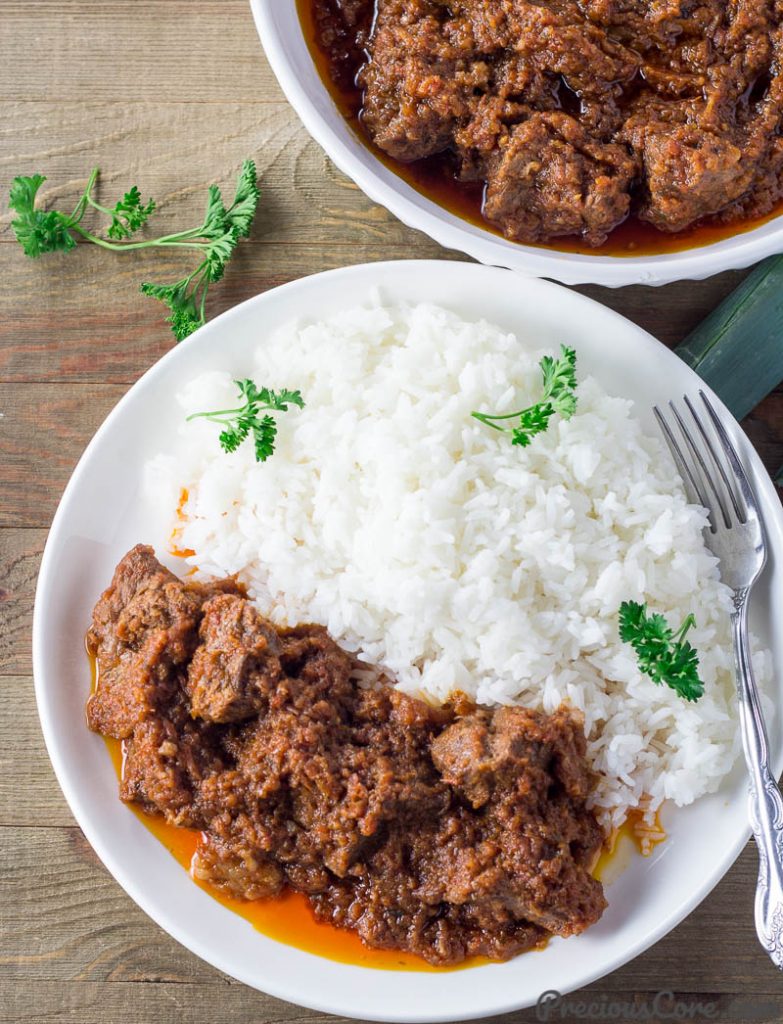 17. OVEN BAKED JOLLOF RICE (VEGAN)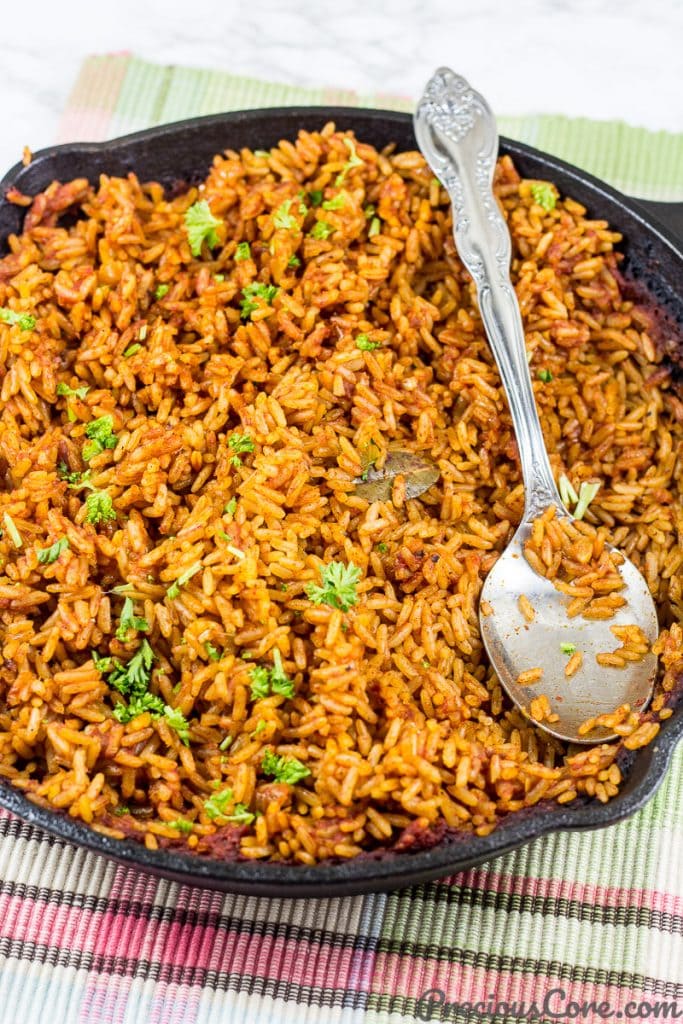 18. LENTIL STEW (VEGAN)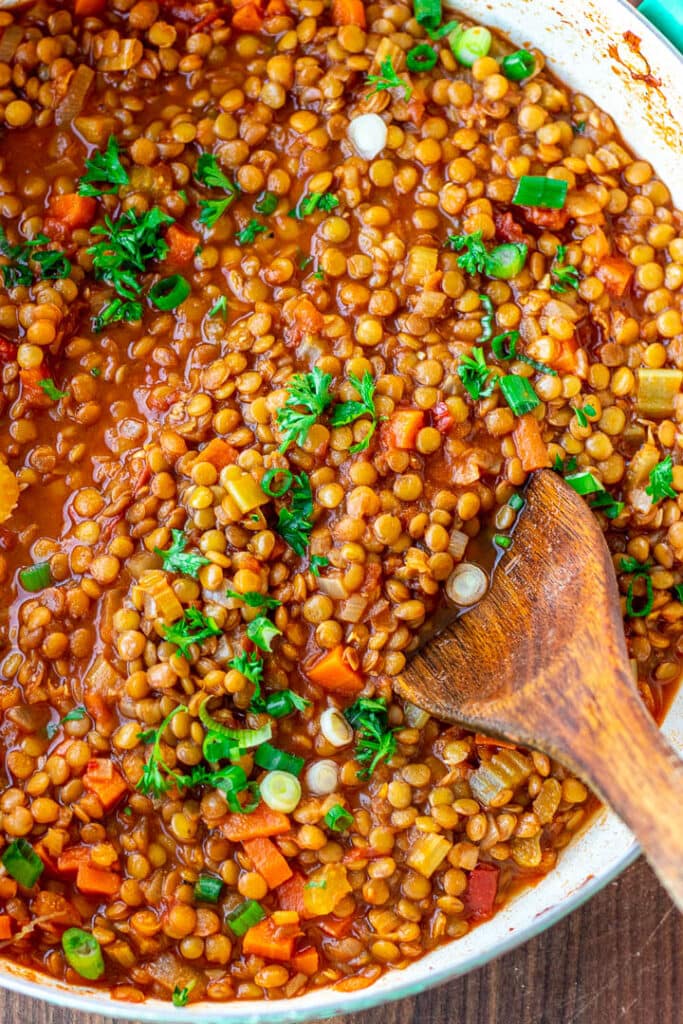 19. COCONUT FRIED RICE (VEGAN)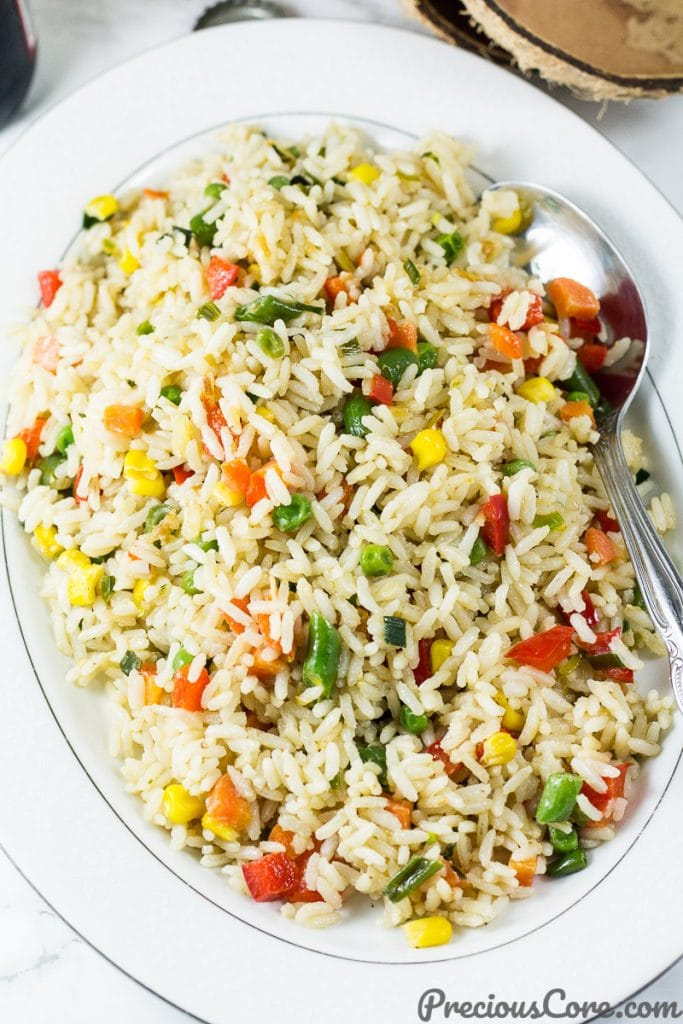 20. MUSHROOM FRIED RICE (VEGAN EASY DINNER RECIPE FOR FAMILY)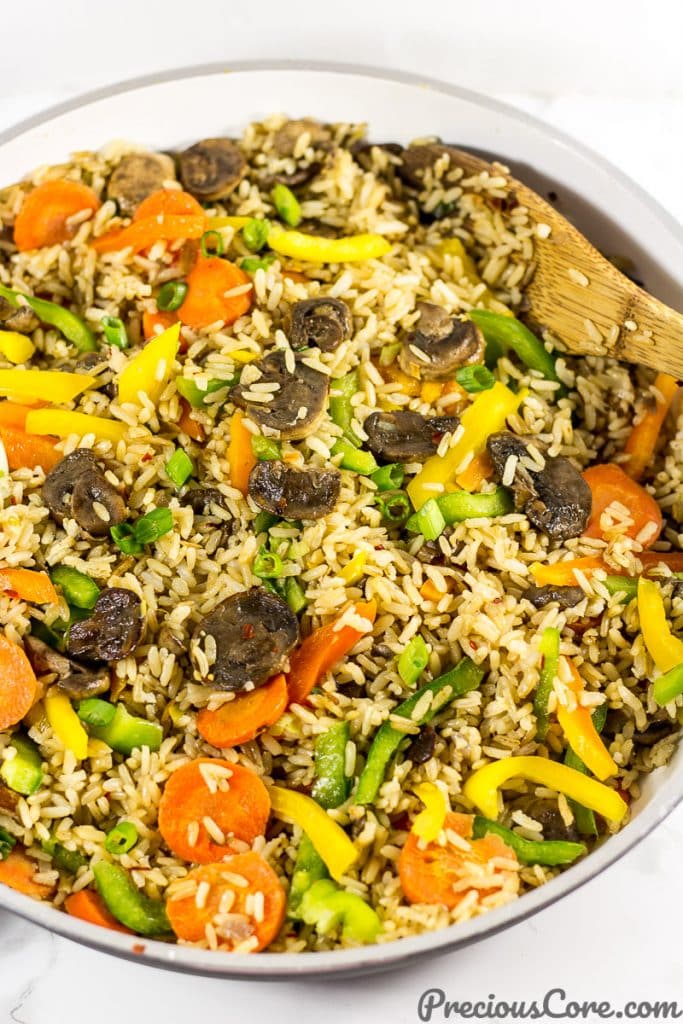 21. MIXED VEGETABLES WITH CABBAGE (VEGAN)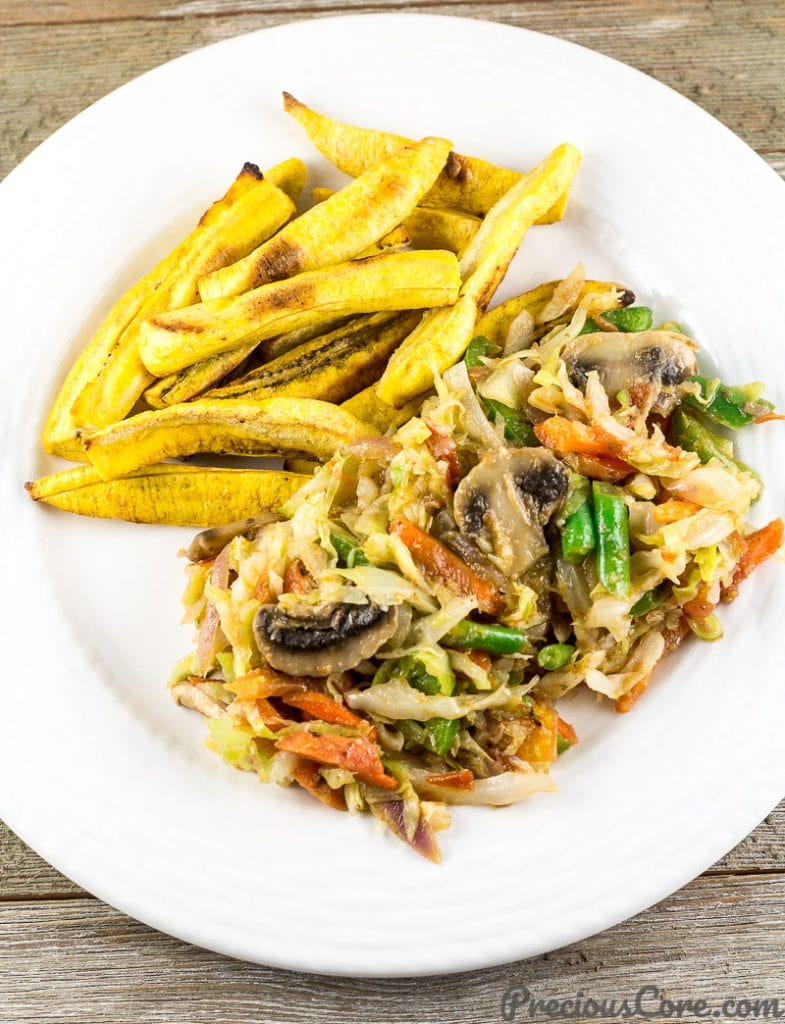 FAVORITE TOOLS FOR MAKING EASY DINNER RECIPES FOR FAMILY
Also friends, here are my favorite tools that help make dinner time a breeze for me! These are affiliate links which means if you purchase any of these tools through these links I will earn a small commission at no extra charge to you.
For more tips on conquering dinner time, check out these ways to become a good cook and this post on kitchen essentials.
Cooking for yourself and your family is one of the most productive and important things you can do in life. Because nourishing your body right is necessary.
Therefore investing in making dinner time easier should be a priority. These easy dinner recipes for family are recipes I enjoy making for my family.
I really hope this post makes dinner time quicker and easier for you no matter how busy your life is.
If you have any questions or comments, don't hesitate to leave them below. I love hearing from you guys!
*This post contains affiliate links.