CHICKEN PEPPER SOUP
Published Oct 14, 2016
Updated Sep 26, 2018
'Tis the season of "soupification". With the weather getting cooler and cozier in this part of the world, we humans are finding ways to make out of the most of the state of the atmosphere. To me, this season means lots of baking, lots of tea-drinking and lots of soup-enjoying. Let me introduce you to my new bestie: Chicken Pepper Soup a la… never mind!
She is spicy, savoury and to die for. Yes, to die for.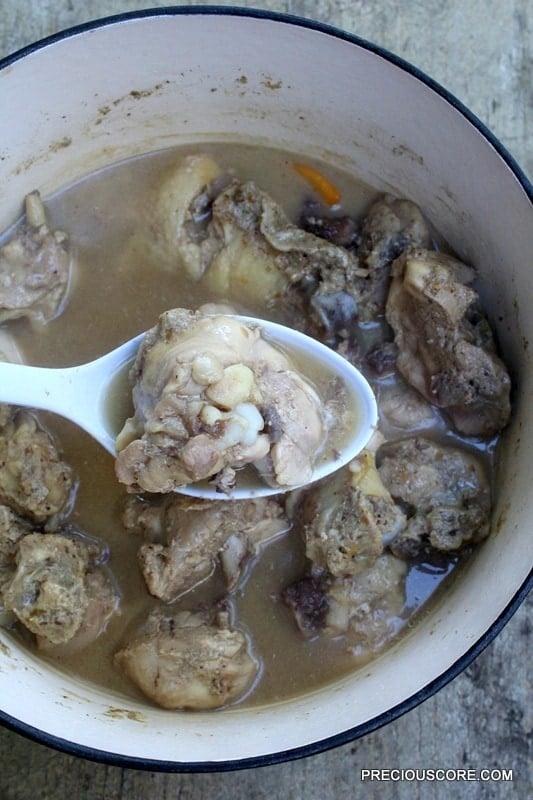 And she comes together in no time. I can't believe I just gave a soup human status. You probably will do too when you use my epic combination of ingredients to make this pepper soup.
Start off with some good chicken. Whole chicken will be great. I had chicken drumsticks at home so I used them. I decided to cut them because I thought they were too big. Also, cutting the chicken reduces cooking time and guarantees me that the chicken will cook properly right to the bone.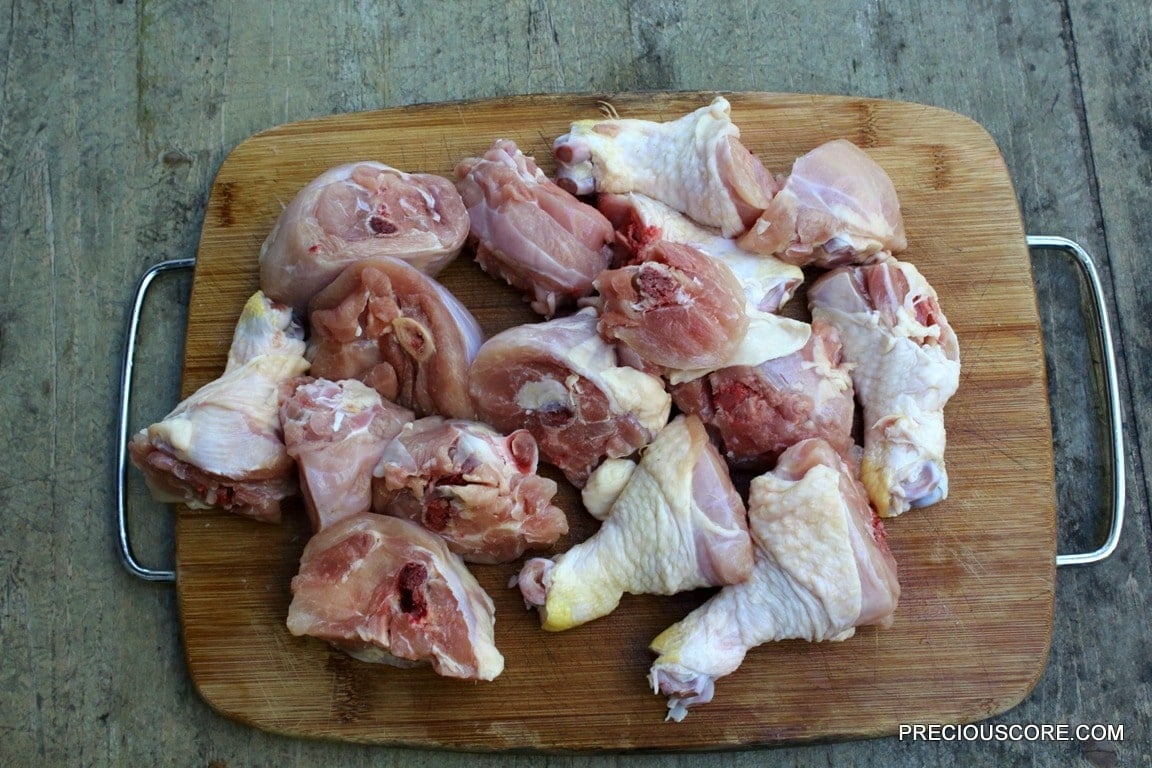 Putting the right amount of liquid into your pepper soup could be a bit of a challenge. I have discovered though that putting water to be at the same level with the chicken works so well. It results in an intense chicken flavour in the soup that is to die for. To die for! Add in some freshly blended garlic, ginger, onion, rosemary, white pepper, Njangsa (a nutty Cameroonian spice- totally optional if you can't find it) and this thing right here.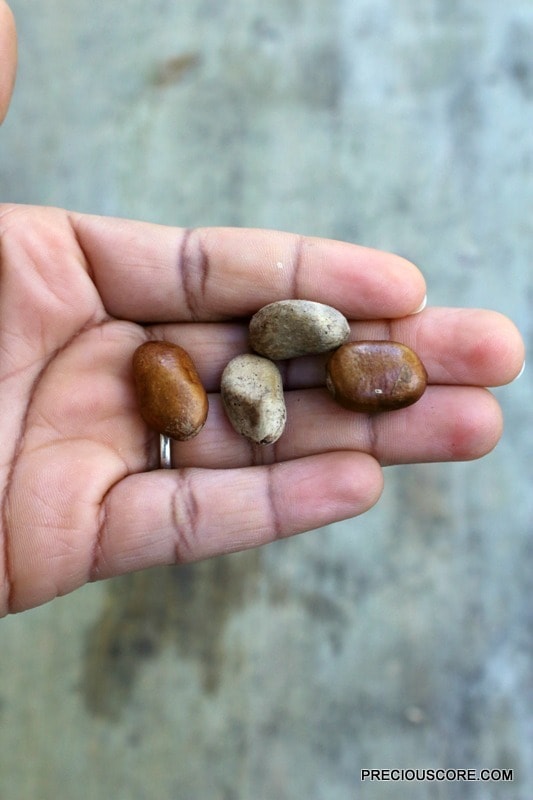 It is called "pebe" in Cameroon. It is also called Ehuru or African nutmeg and the aroma is divine. You only need one in this recipe. It has a hard shell which you need to peel off to reveal the spice.
In addition to the above-mentioned spices, you will need pepper (of course!). But here is the thing, I like to throw in my peppers without blending them so the meal is kid-friendly. Feel free to blend yours. Top all of the spices and pepper with some salt and seasoning cubes.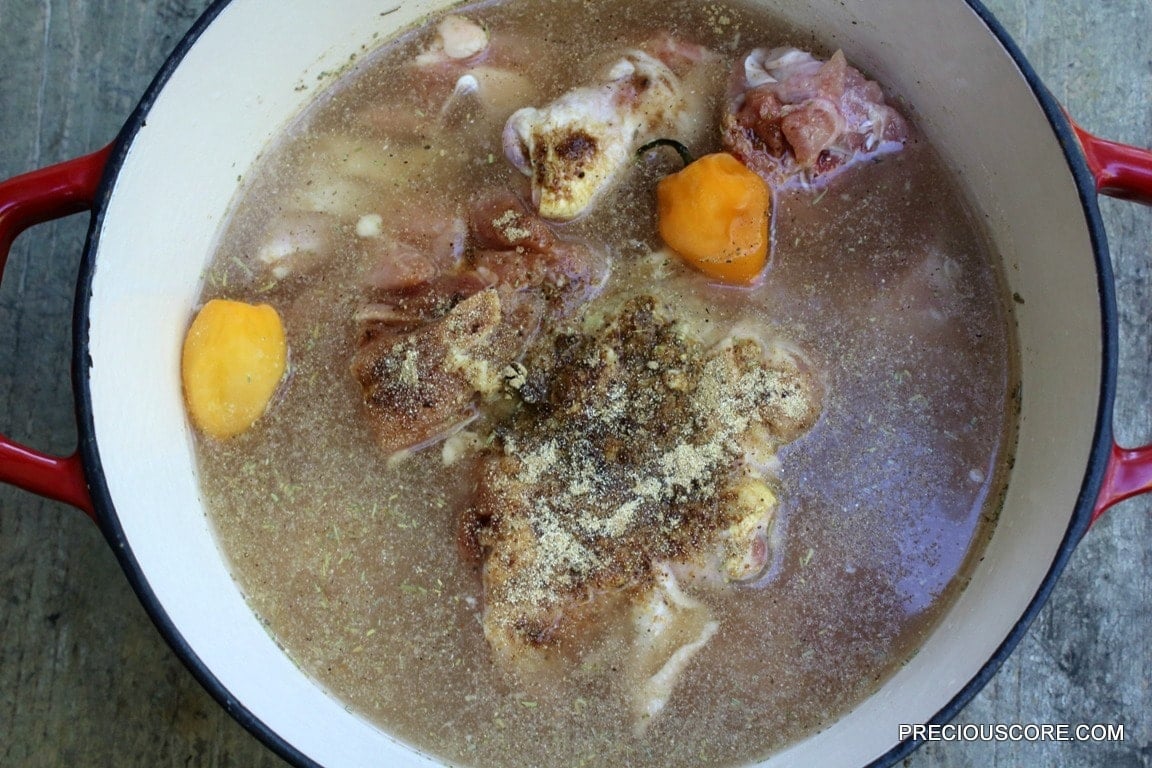 Now cover the pot and place on the medium-high heat for about 30 to 45 minutes.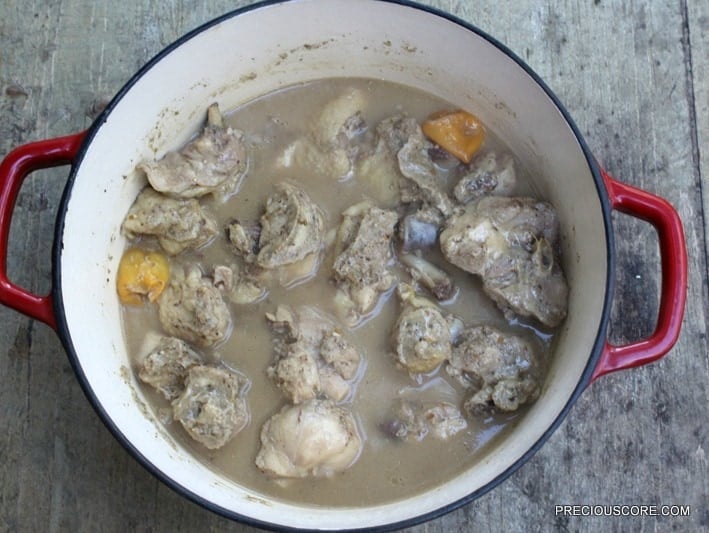 Oh baby! Now this is what I love to do. You don't have to do it but I strongly recommend you do same because it is like the icing on the cake. Also, the added nutrients from the veggies are everything. Chop some carrots and green beans.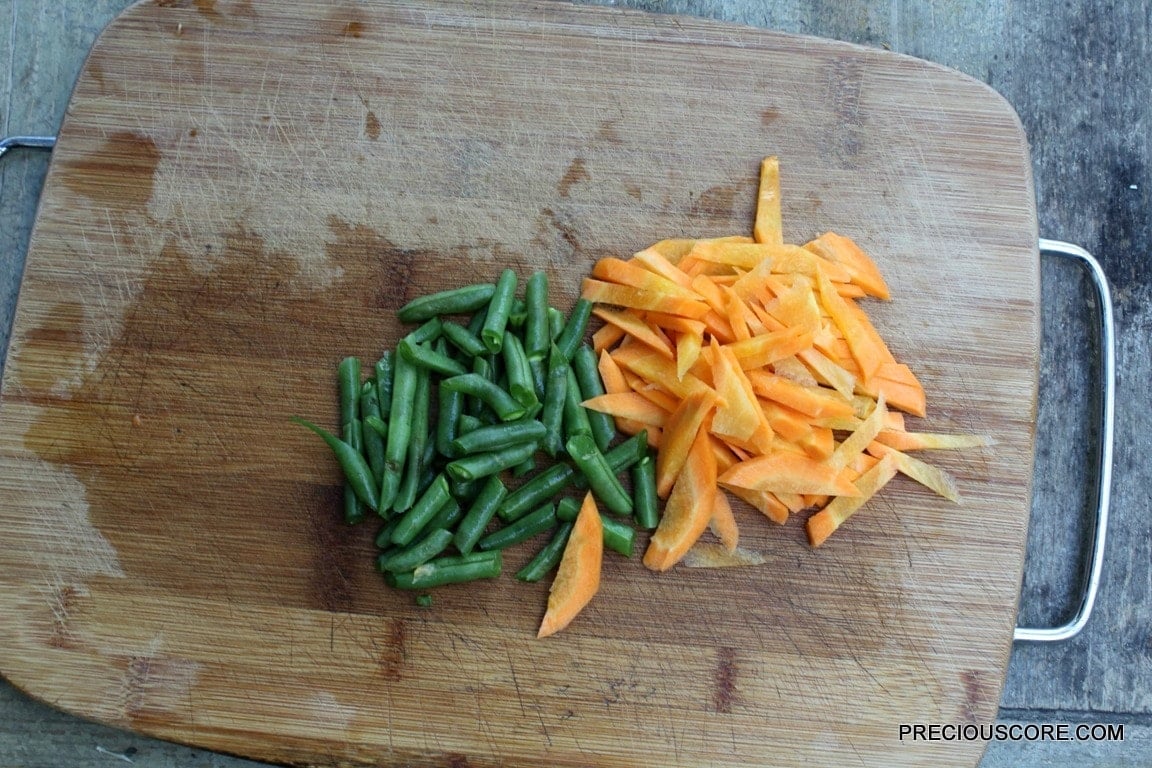 Put into the pot when every other thing is cooked.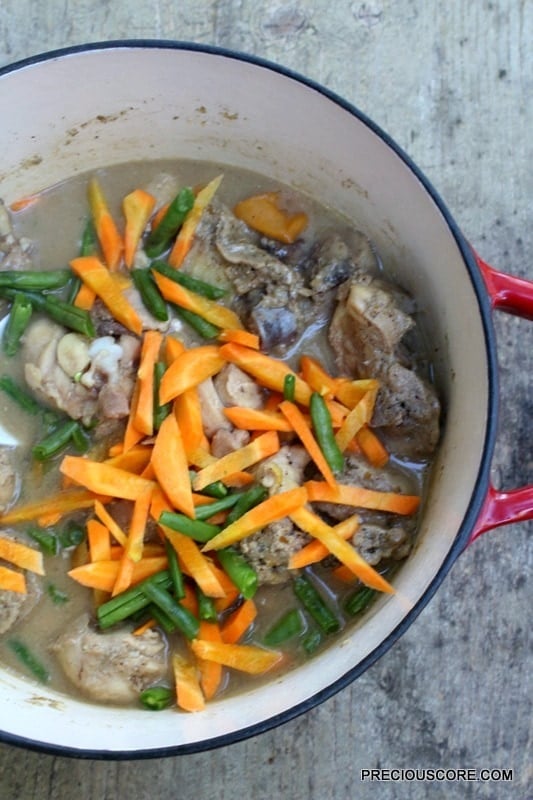 I love leaving the veggies in for only about a minute or two so they remain fresh and crisp. And that my friends, is how you make some phenomenal chicken pepper soup. See full recipe below.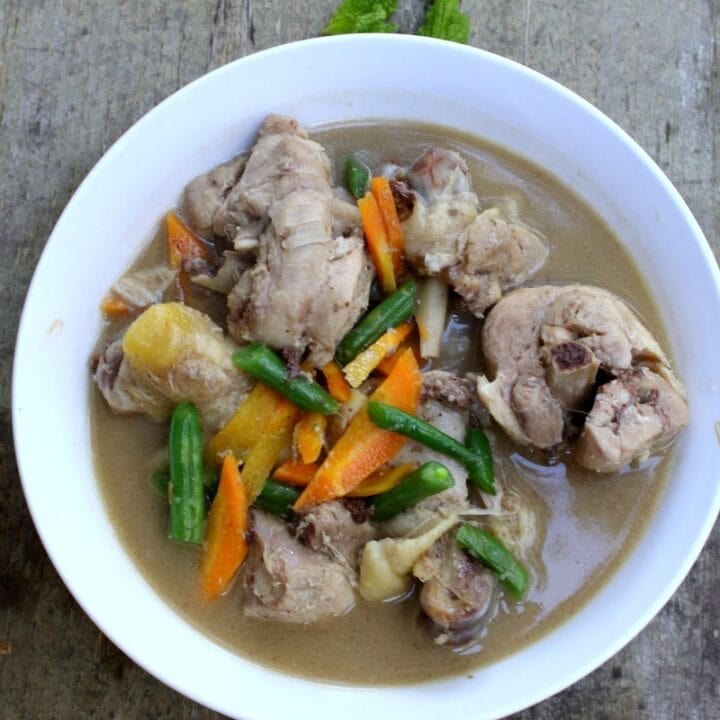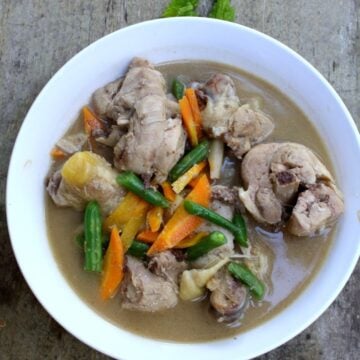 Chicken Pepper Soup
This is a hearty soup made with chicken and intense spices. It only takes about an hour!

Ingredients
2

pounds

chicken

8

Njangsa seeds

1

medium sized onion

4

cloves

garlic

1/2

inch

ginger

1

pebe (Ehuru/African nutmeg)

1

teaspoon

white pepper

1/2

teaspoon

rosemary

3

seasoning cubes (Maggi)

1

teaspoon

salt

2

habanero peppers

1

cup

chopped carrots/green beans (optional)
Instructions
Rinse chicken, cut into desired slices and place in pot.

Add water to the level of the chicken.

Blend together the Njangsa, Ehuru, onion, white pepper, rosemary, garlic, ginger, and hot pepper and pour into the pot. Add in salt and Maggi and let it cook until chicken is done.

Add in chopped carrots and green beans if using. Turn off the heat after 2 minutes.

Enjoy warm as it is or with a side of choice. I love it with boiled ripe plantains!
Notes
You could replace chicken with a protein of choice in this recipe. Fish, goat meat and beef are good alternatives.
Nutrition
Calories:
287
kcal
|
Carbohydrates:
8
g
|
Protein:
22
g
|
Fat:
18
g
|
Saturated Fat:
5
g
|
Polyunsaturated Fat:
4
g
|
Monounsaturated Fat:
7
g
|
Trans Fat:
0.1
g
|
Cholesterol:
82
mg
|
Sodium:
1402
mg
|
Potassium:
395
mg
|
Fiber:
2
g
|
Sugar:
4
g
|
Vitamin A:
5548
IU
|
Vitamin C:
14
mg
|
Calcium:
40
mg
|
Iron:
1
mg

If you make this recipe, please send me a photo on Facebook (Precious Core) or Instagram (@preciouscore).