This shop has been compensated by Collective Bias, Inc. and its advertiser. All opinions are mine alone. #SealToSavor #CollectiveBias
This easy beef stir fry happens in just 30 minutes. It is sufficiently meaty. garlicky, full of bold amazing flavors! It is the perfect dish to serve over white rice for a quick weeknight dinner!
I love to cook! I mean, I adore cooking! But these days, I get tired too easy when I spend hours standing on my feet making a meal (or a number of meals) for my amazing family. Thanks to the baby bump in front of me.
So quick meals like this Easy Beef Stir Fry are right up in my alley! I love a good quick easy meal that happens in less than one hour. And this one doesn't disappoint! At the end of making this, I totally feel like a rock star - so accomplished!
So How Do You Make a Good Quick and Easy Beef Stir Fry?
My secret is to marinate the beef beforehand using FoodSaver® FM5200 Vacuum Sealing System and FoodSaver® 11" x 16' Vacuum Seal Roll, 2 Pack.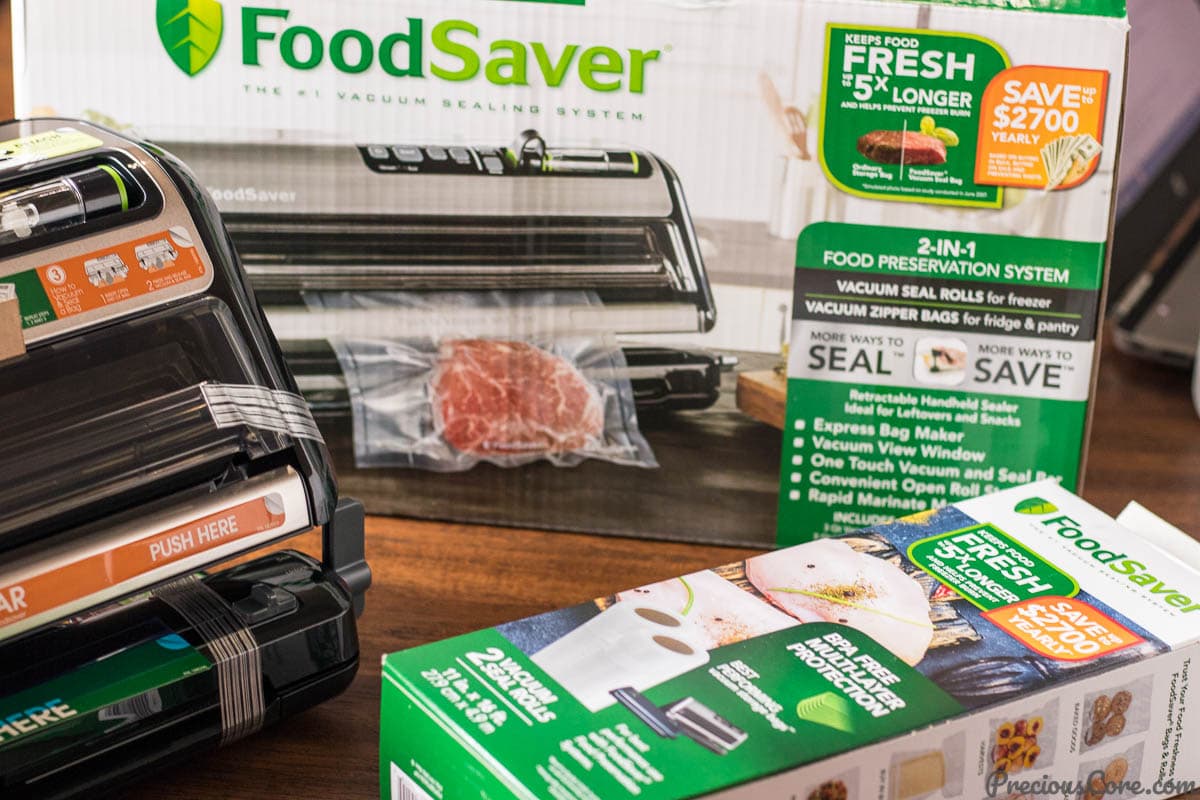 The FoodSaver® FM5200 is a home cook's/chef's dream come true! With this machine, you can infuse lots of flavors into meats within a very short time! I show you how to do that below.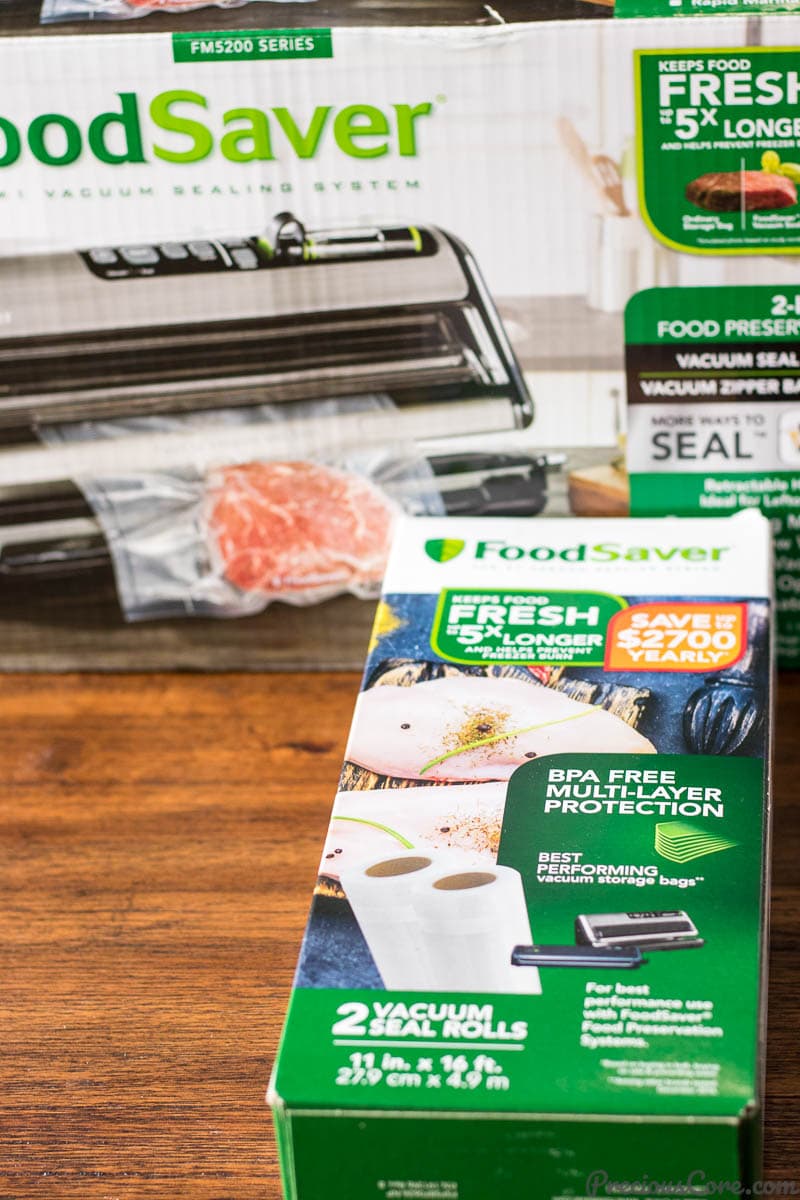 Beef Marinade for Easy Beef Stir Fry
My winning beef marinade for this easy beef stir fry includes garlic, ginger, soy sauce, and red pepper flakes. This combination makes the beef taste insanely good!
I found myself fitting some pieces of cooked beef into my mouth before the stir fry was done. Irresistible! Now I use pepper flakes because I love the heat it adds to the beef. However, omit it or reduce the quantity if you do not tolerate or have a low tolerance for heat.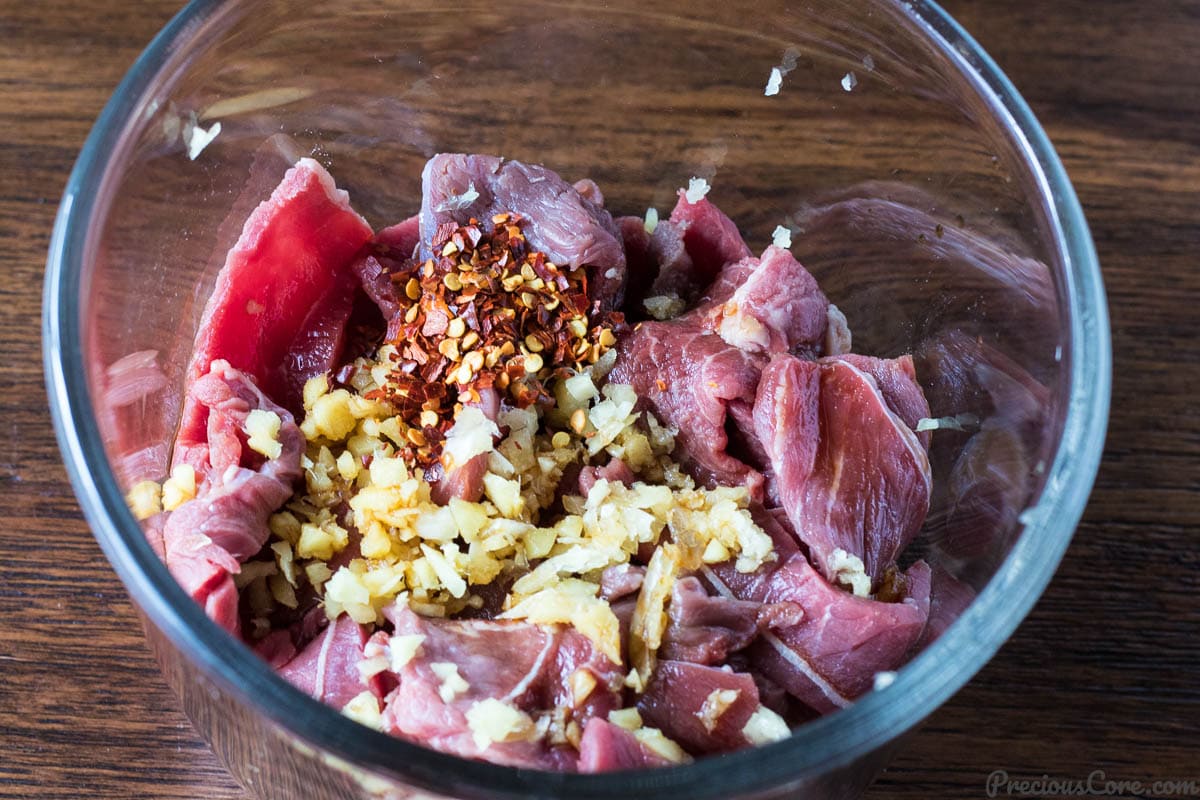 Once you have your beef and all the ingredients for the marinade in a bowl, mix well together to combine. Then place the beef into a  FoodSaver® bag. You can make your own bag from a  FoodSaver® roll.
OR you could just use one of the bags that come in a  FoodSaver® FM5200. Place your meat in the bag then place in the machine to vacuum seal.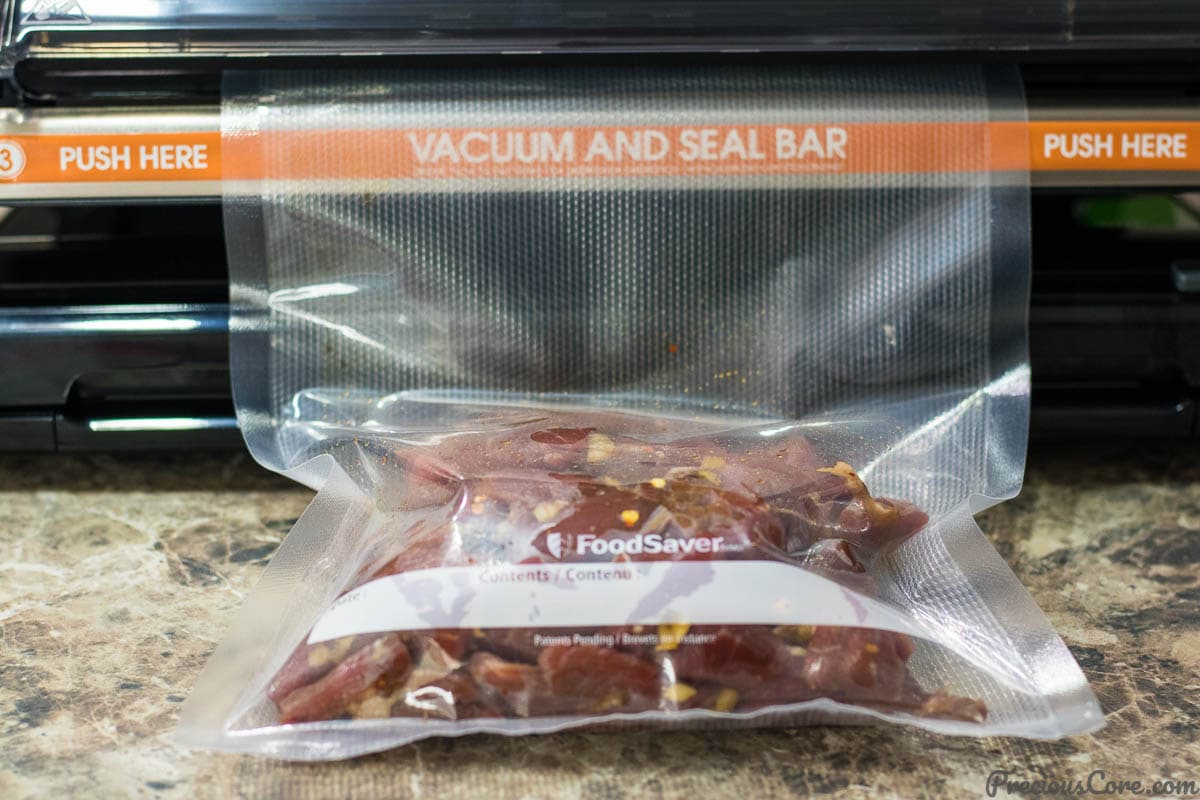 Click on the vacuum and seal bag and like magic, the  FoodSaver® FM5200 will absorb all the air from the bag, and seal the bag.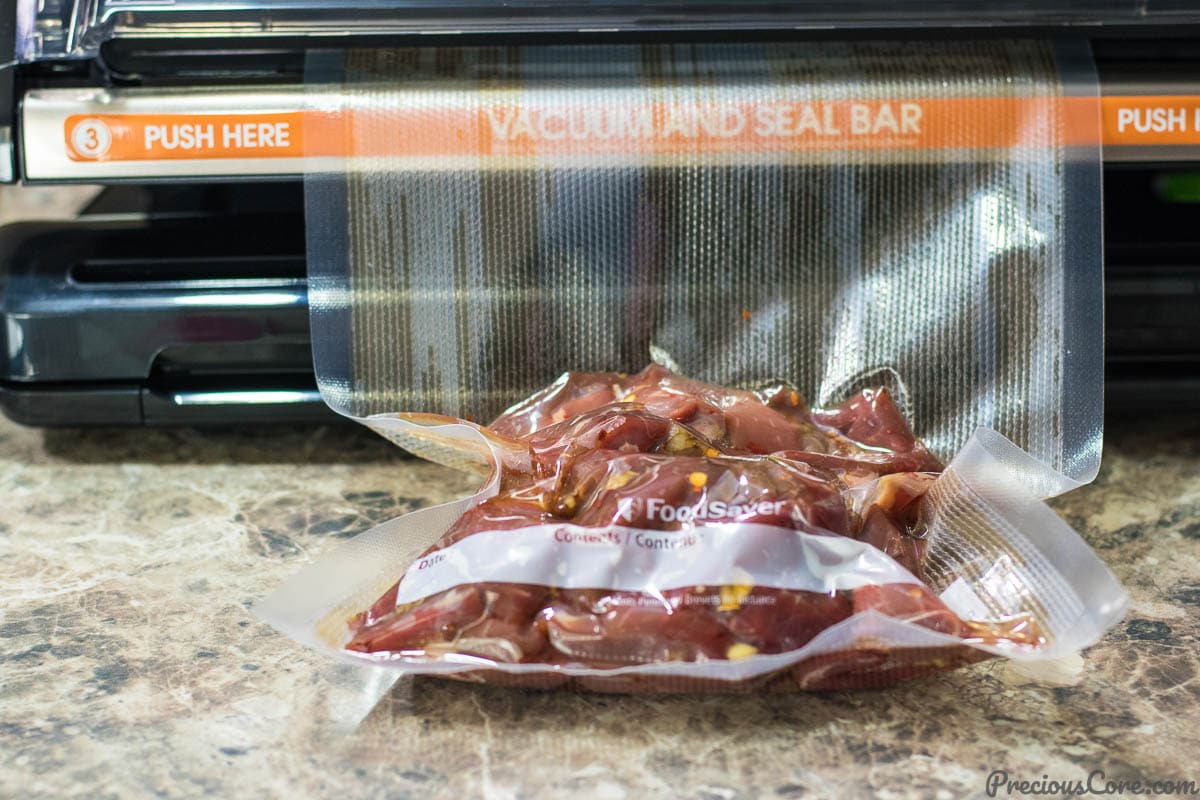 Now we have our beef all prepped and ready to go into our stir-fry. No need to let this marinade overnight! Since we vacuum sealed, you could let it marinate just for an hour and it will be good to go!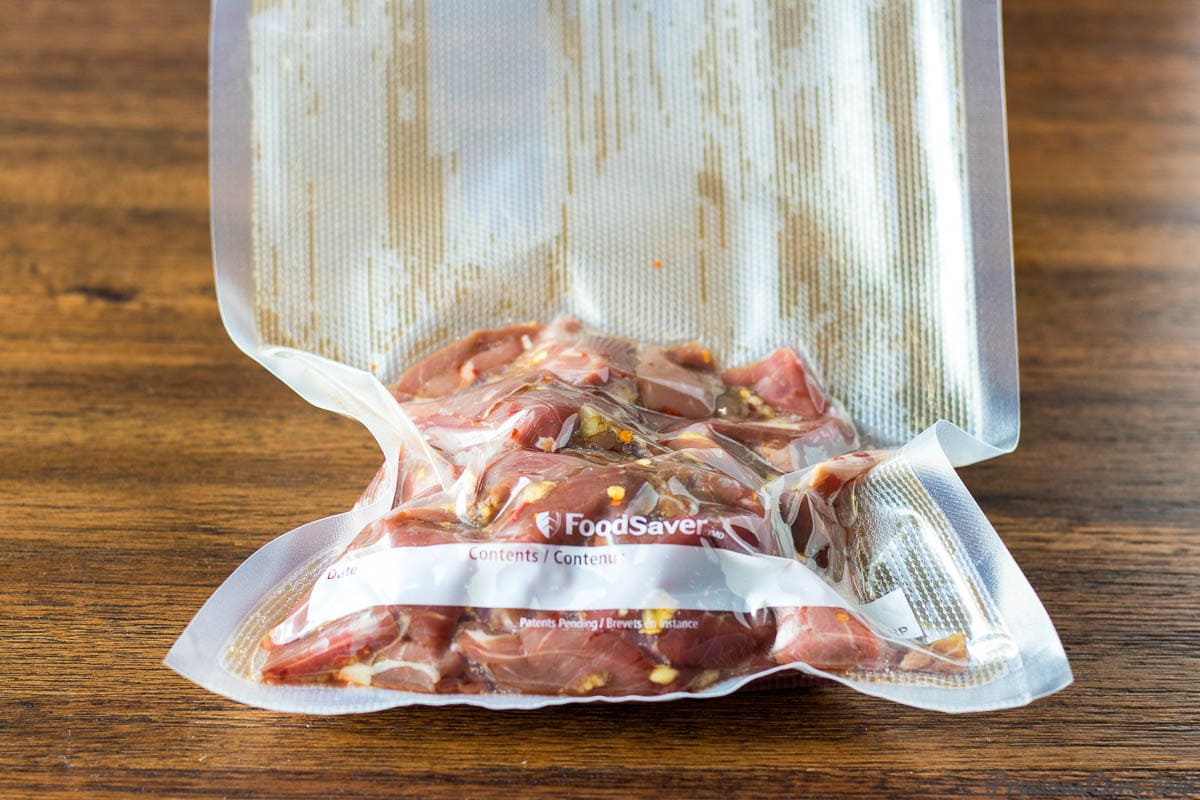 Making the Beef Stir Fry
Our Beef Stir Fry happens in two easy steps!
Step 1: Cook the beef in a little oil to the desired doneness. Remove beef from pan.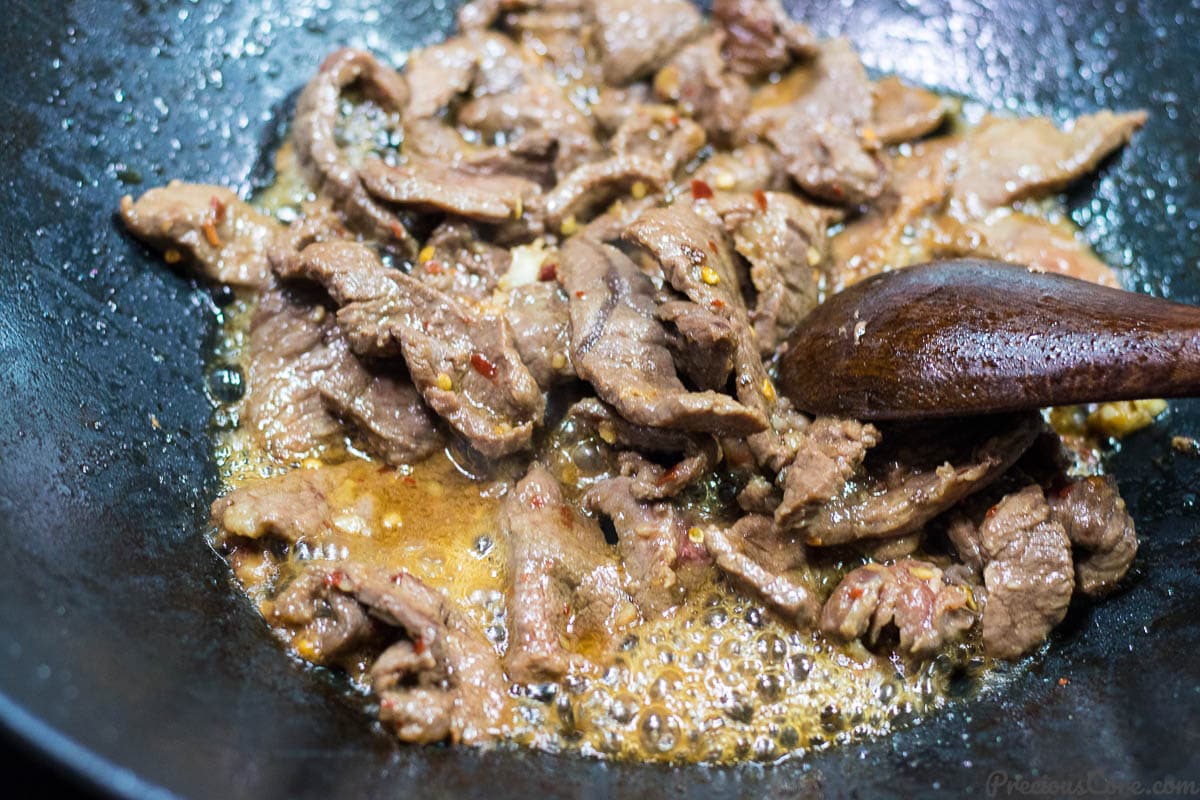 Step 2: Saute some onions then add back beef, some vegetables and seasoning!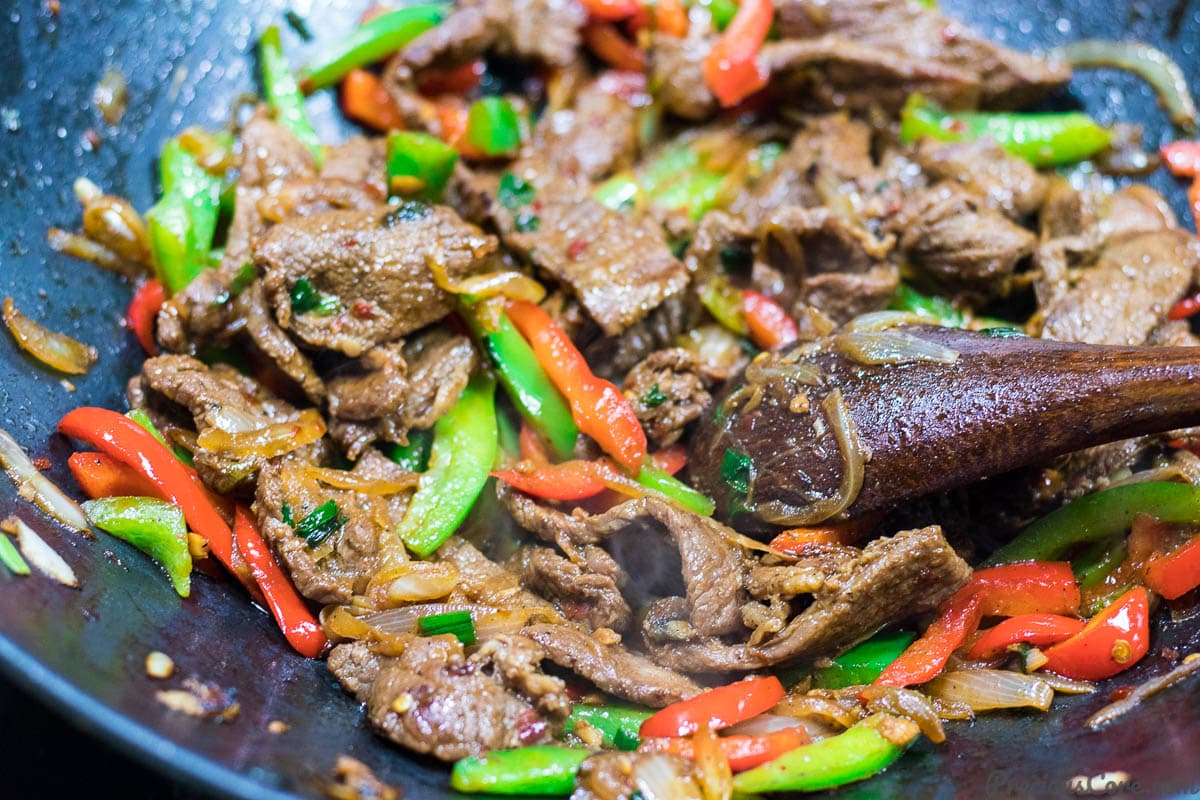 You can enjoy this delectable beef stir fry with boiled rice. The flavors and textures are amazing! Meaty, with a little sweetness from the sauteed onion, some freshness from crunchy veggies, garlicky, spicy, so good!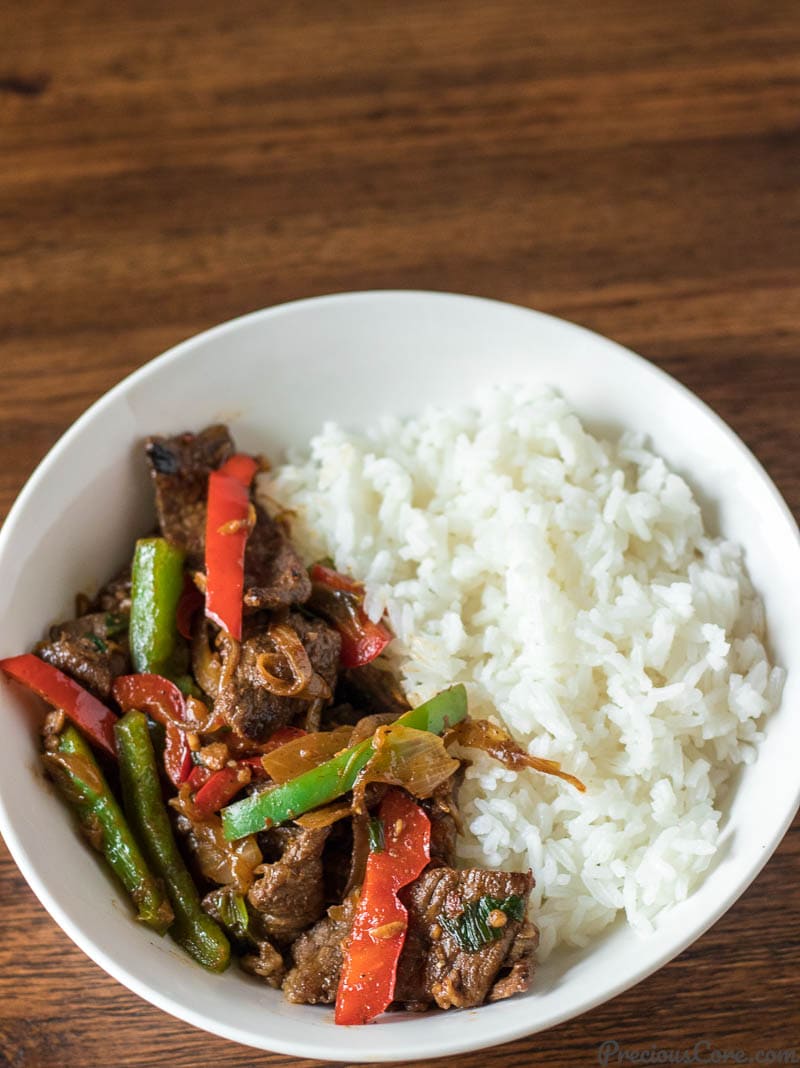 You can also enjoy it in a wrap/flatbread. In case you start to wonder why my flatbread looks funny around the edges that's because I made that okay? And I can't still figure out how to get the edges perfectly round, okay?
Thank you for understanding!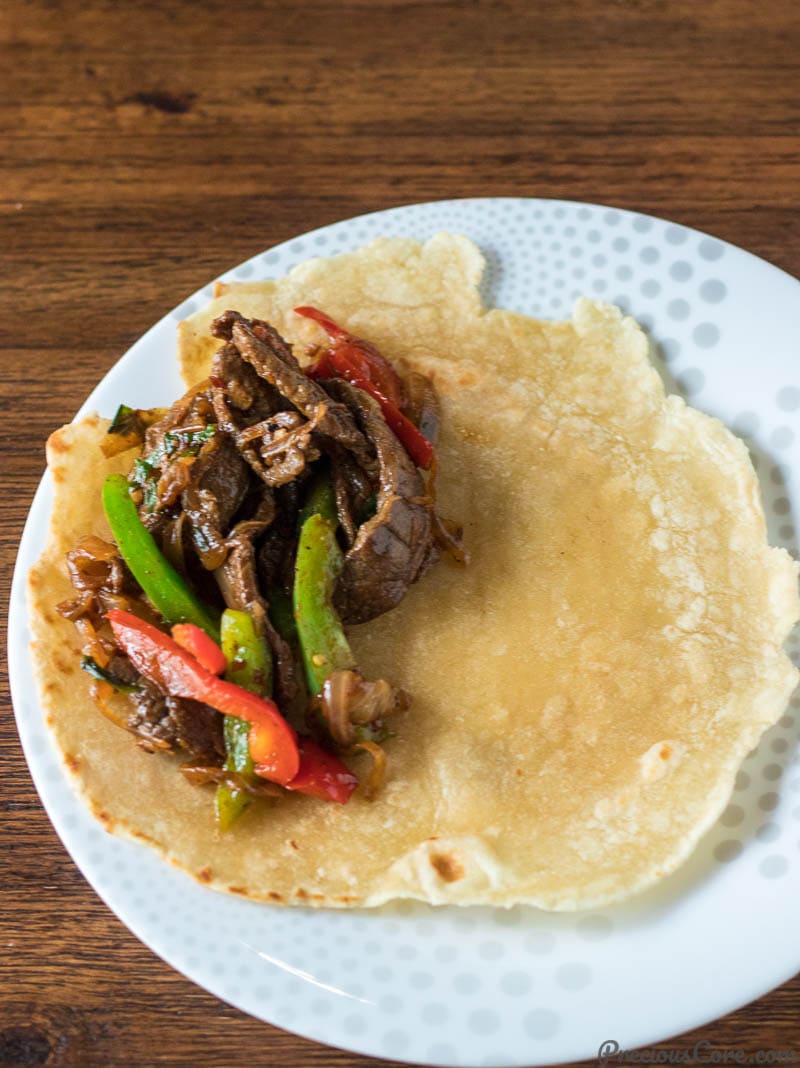 So friends, go get the FoodSaver® FM5200 from Walmart. It will change your life! FoodSaver® is the solution. It keeps food fresh up to 5x longer* and helps prevent freezer burn (*compared to ordinary storage methods). It also saves time, therefore making entertaining a breeze! With the FoodSaver®, you can marinate in minutes instead of hours!
Besides, it helps you save time and helps greatly reduce waste! This is the FoodSaver® as seen on TV! You can get it from Walmart in the home section.
Check the food storage aisle.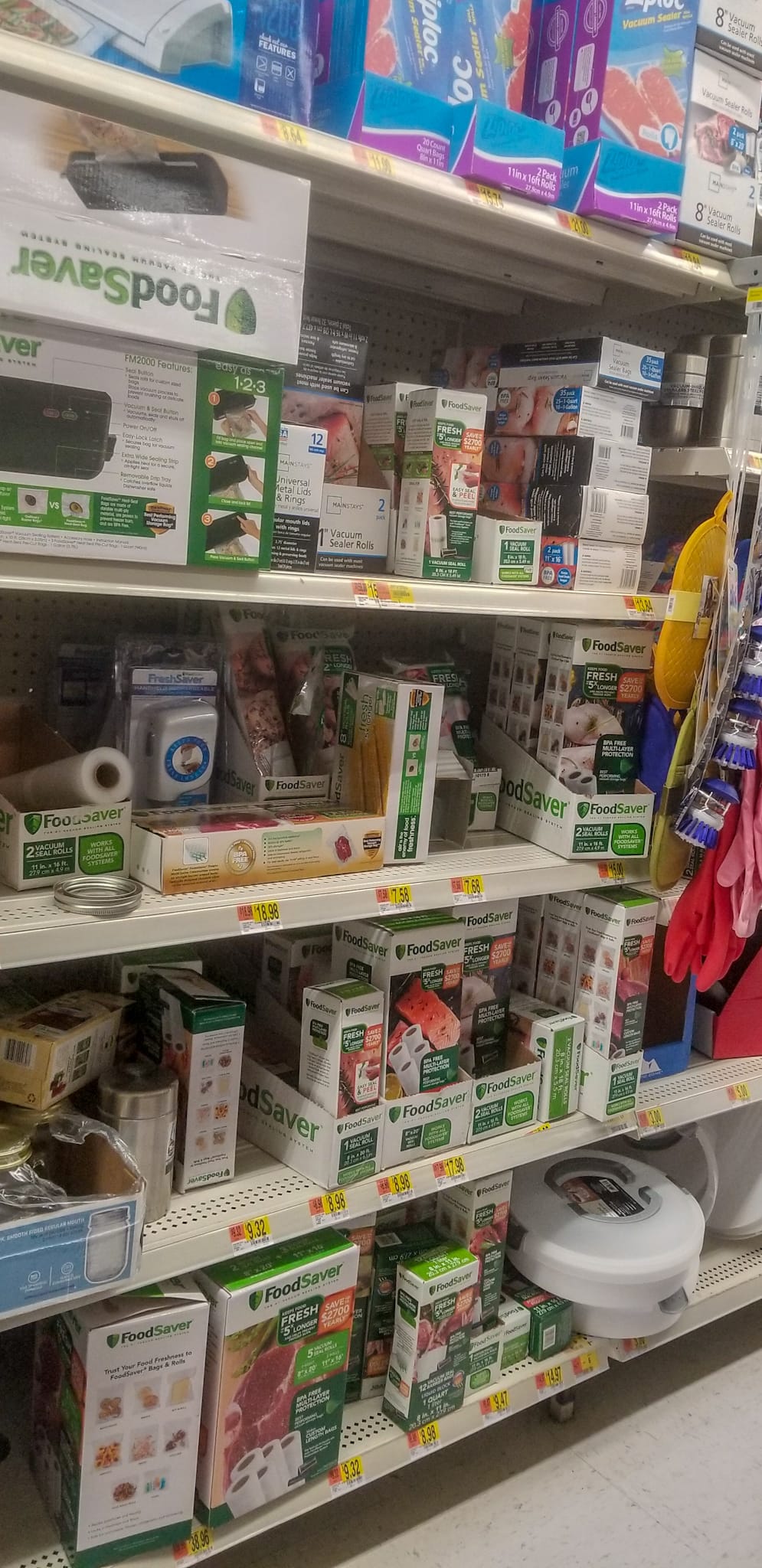 Be sure to take advantage of this rollback offer:
FoodSaver® FM5200 Vacuum Sealing System - $142.99 (original price $169) - from 9/15 - 12/22, online only
FoodSaver® 11" x 16' Vacuum Seal Roll, 2 Pack - $15.99 (original price $17.98) - from 9/15 - 12/22, online only
Other Stir Fry Recipes You Might Love: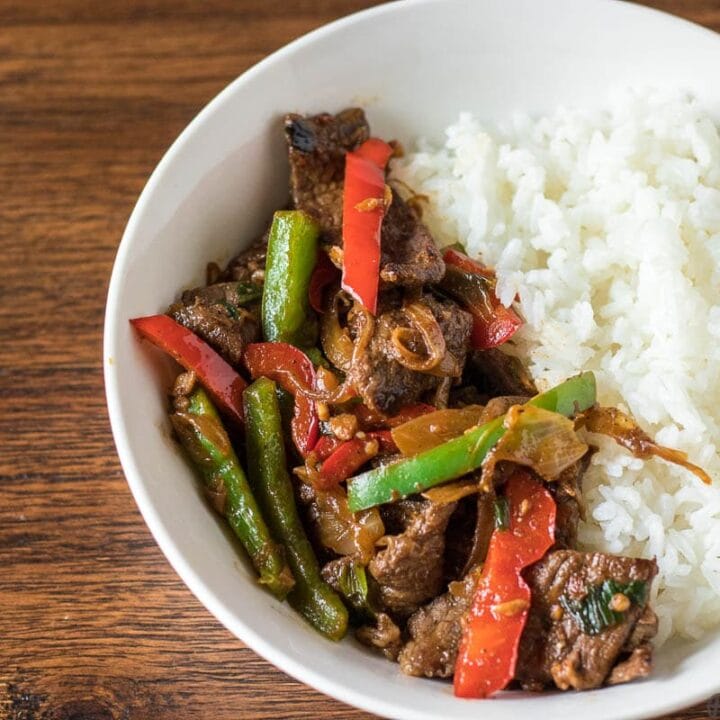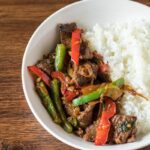 EASY BEEF STIR FRY
Easy Beef Stir Fry that happens in 30 minutes. Once you marinate your beef, you are good to go! I used bell peppers in this recipe but feel free to use any veggies you like alongside the beef. Perfect for a quick weeknight dinner!
Ingredients
Beef Marinade
1

pound

beef (cut into thin strips)

I used top sirloin steak

1

tablespoon

soy sauce

2

large cloves garlic - minced

½

inch

ginger - finely chopped

1

teaspoon

red pepper flakes

optional
Stir Fry
1

cup

chopped onions

3

stems green onions - chopped

1

green bell pepper- chopped

½

red bell pepper - chopped

2

tablespoons

oil

I used corn oil

¼

teaspoon

black pepper

1

tablespoon soy sauce

Salt
Instructions
Marinate beef
Place the beef, ginger, garlic, 1 tablespoon of soy sauce and red pepper flakes (if using) in a bowl. Mix to combine well. Place in a FoodSaver® bag and vacuum seal to marinate. Let it marinate anywhere from 1 hour to overnight.
Make the Stir Fry
Heat 1 tablespoon of oil in a wok or large pan on high heat. Add the marinated beef to the pan and cook to desired doneness. I cooked one side for about 4 minutes then flipped to the other side and cooked for about the same time. Remove beef from pan and transfer to a bowl.

Add the remaining one tablespoon of oil to the pan. Saute the onions until fragrant.

Add back beef to the pan and stir.

Add 1 tablespoon of soy sauce, black pepper and salt to taste and stir.

Add the chopped peppers, green onions and let them sizzle with the rest of the ingredients for about 2 minutes.

Turn of the heat. Serve over boiled rice or in a wrap (flatbread). Enjoy!
Recipe Notes
1. I added red pepper flakes to my meat because I love the heat it gives to this stir-fry. However, feel free to omit it or reduce the quantity of red pepper flakes if you have a low tolerance to heat.
2. I used bell peppers here but feel free to use any veggies you like. That's the beauty of a stir-fry, You can customize it to suit your taste. It is also a great way to use leftover veggies!
Pin this recipe: