Sauteed Peppers
Published Oct 09, 2019
Updated Oct 25, 2019
The best ever Sauteed Peppers! If you are looking for a side dish that takes no time to prepare and is healthy-ish, welcome! ​​​​​​​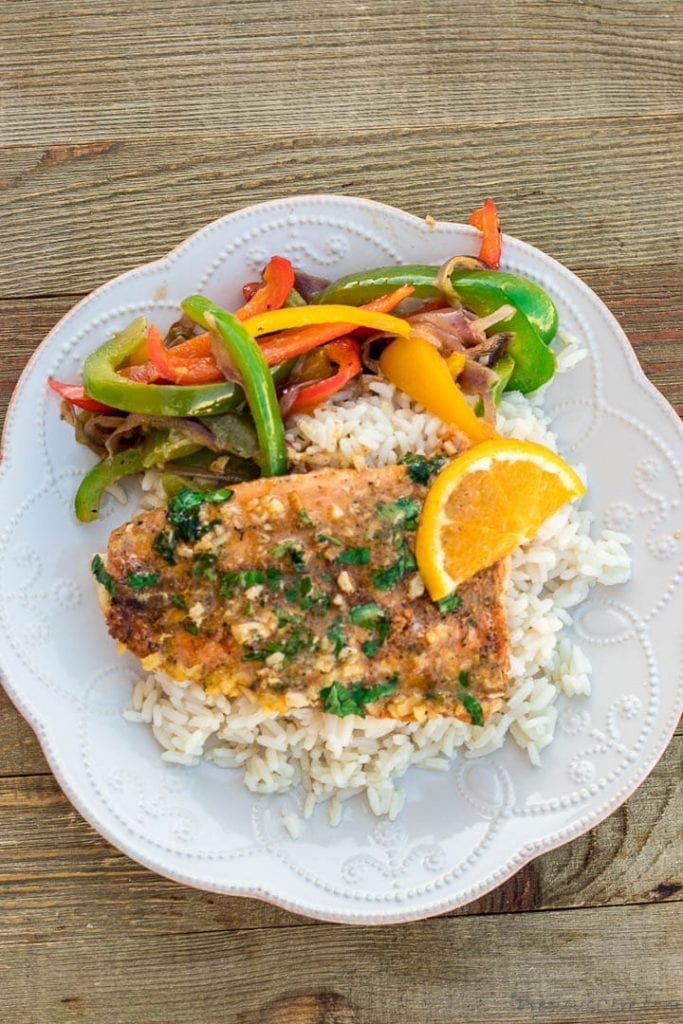 These sauteed peppers happen in no time and they are so flavorful! Bonus: this side dish looks great on the table with all those vibrant colors! Who can resist??
Sauteeing bell peppers with onions is such a wonderful thing to do in your kitchen. The peppers and onions caramelize yielding a slightly sweet and intense flavor.
Serve this Sauteed Peppers with some pan-seared fish and rice, baked fish, chicken, and so on. This is also a great side dish for potlucks, parties and holidays!
The best part? The work here is very minimal. You really just need to chop a bunch of pepper and onions and sautee them.
When life gives you colorful bell peppers, make a stir fry, make Chicken CEO or saute them!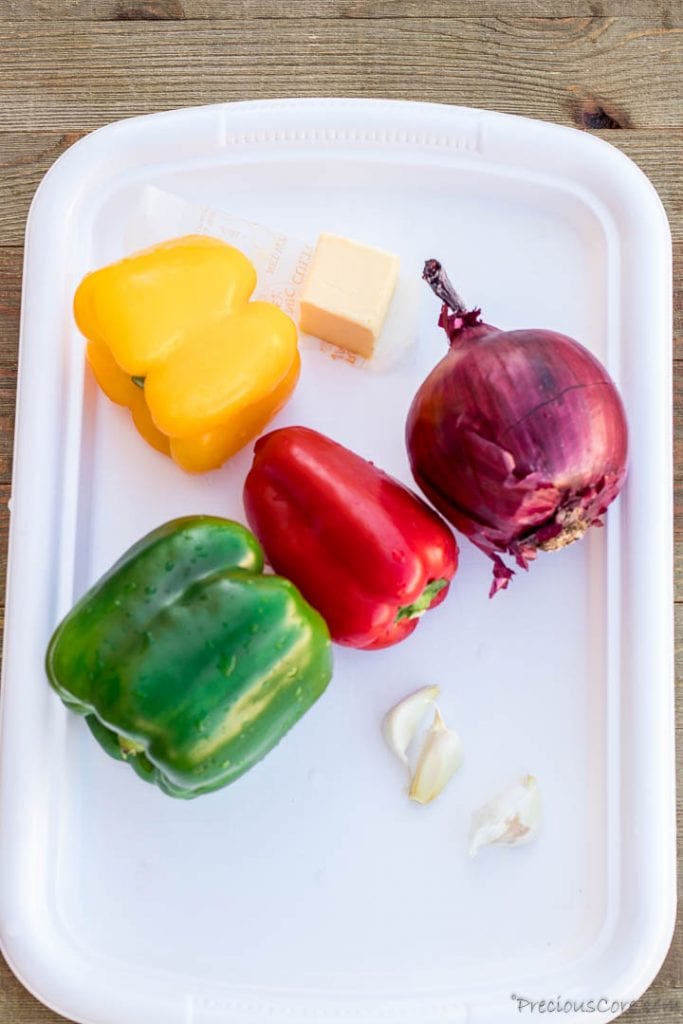 How To Cook Sauteed Peppers
Slice onions, cut peppers into strips and mince some garlic.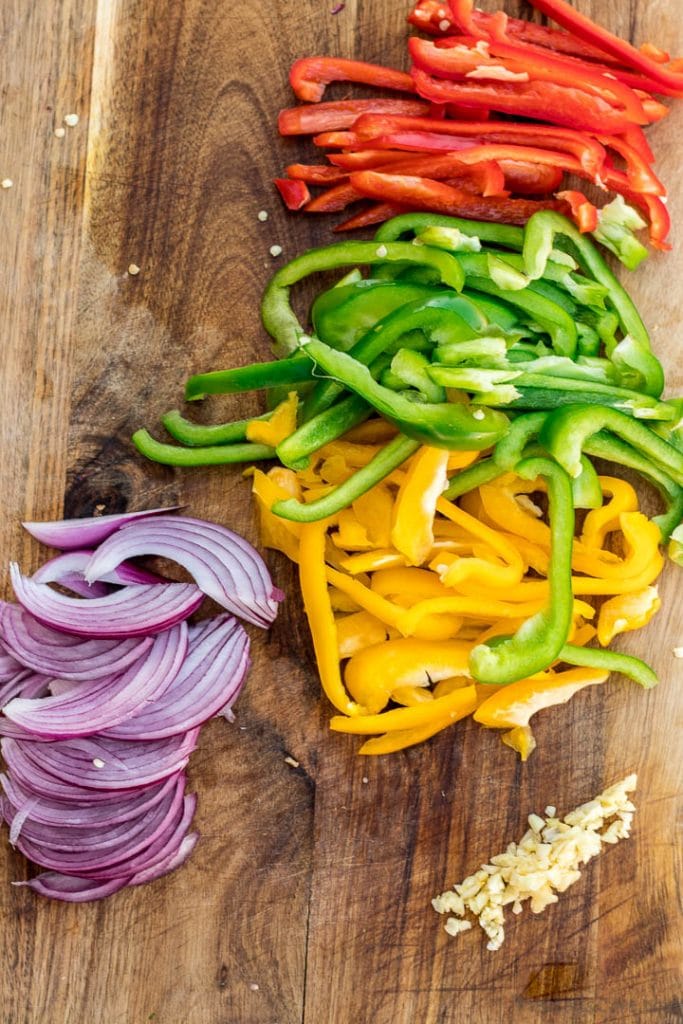 Melt butter in a skillet on medium heat then sautee sliced onion and garlic.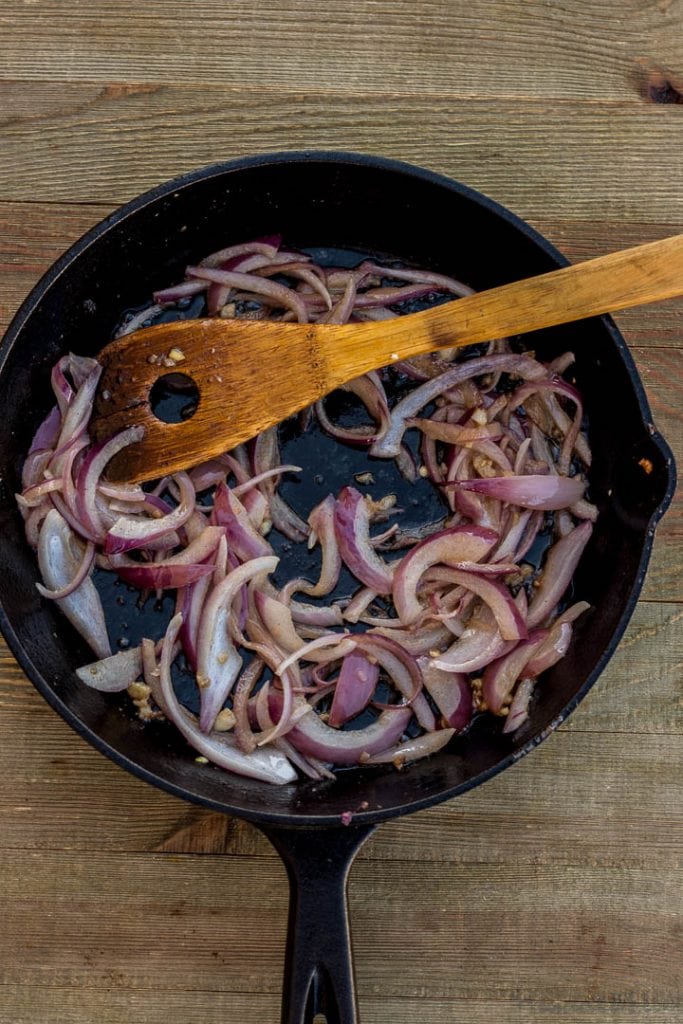 Add pepper strips to the pan and cook to desired doneness. If you want the peppers still vibrant and still keeping some integrity, do not overcook them.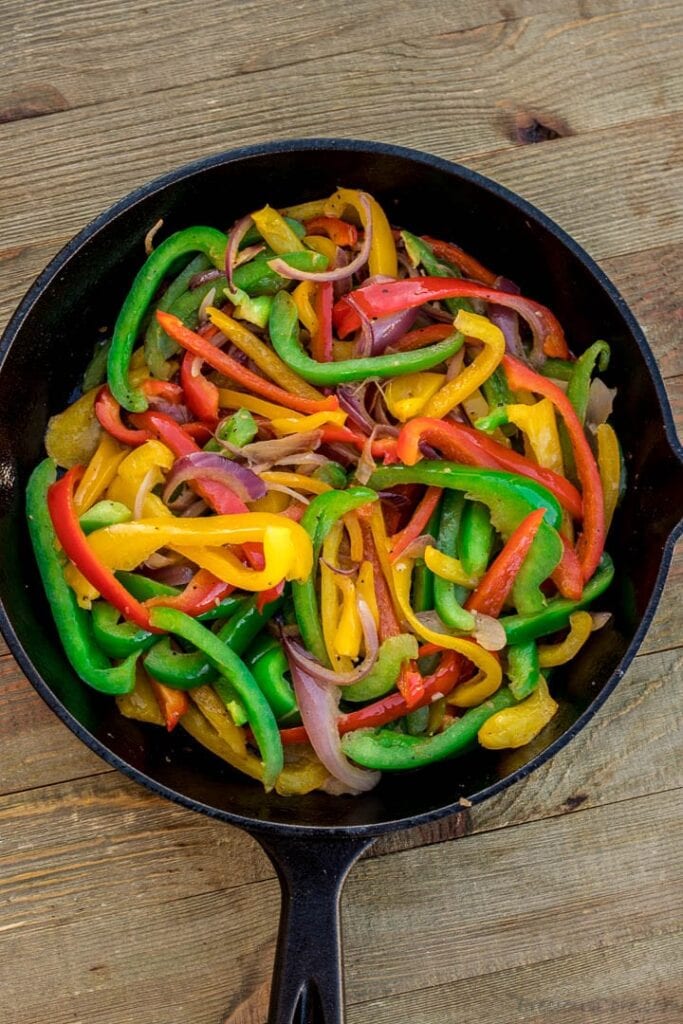 If you want your peppers to be very soft, let them cook some more.
Season sauteed peppers with salt and ground black pepper to taste.
Are Sauteed Peppers Healthy?
Yes, sauteed peppers are healthy depending on how you cook them. Use good quality grass-fed butter to saute the peppers or use olive oil. Also, do not overcook your peppers so they retain their nutrients.
A light saute is healthier than cooking them until they almost turn mushy. When you overcook bell peppers they lose their nutrients.
What Goes With Sauteed Peppers?
Any protein, carb or meal you like! Sauteed peppers are so versatile! Sauteed peppers on everything!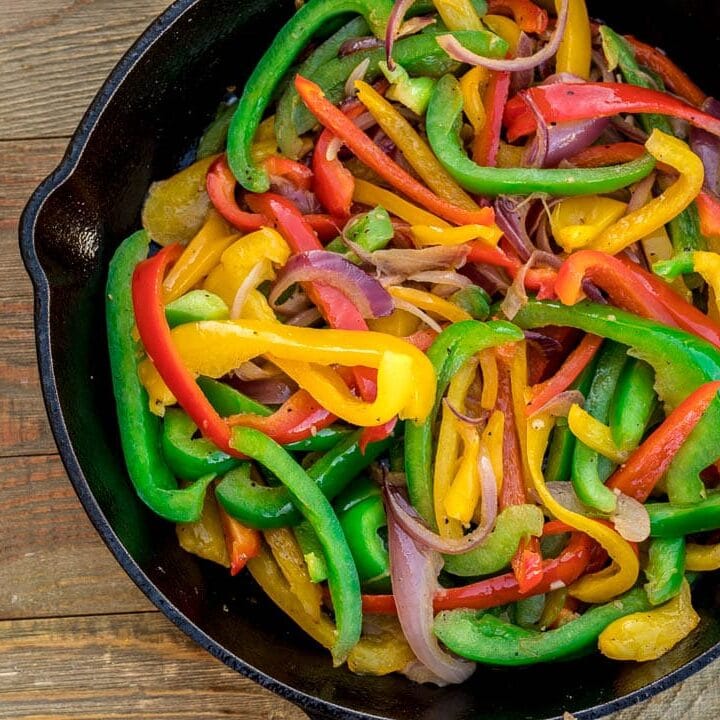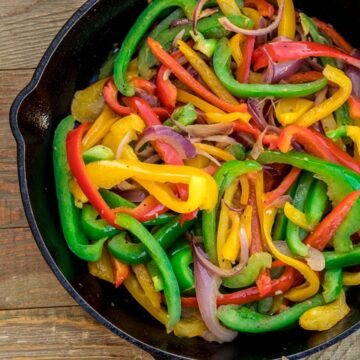 Sauteed Peppers
The best ever sauteed peppers for pairing with fish, chicken, beef or enjoying as is with some carbs! These peppers are so flavorful and are ready in no time. This is a great quick and easy side dish.
Ingredients
2

tablespoons

butter

3

large bell peppers

I used red, green and yellow

1/2

large red onion

or one medium onion

3

garlic cloves

minced

Salt and ground black pepper to taste
Instructions
Slice the onions into strips.

Cut the bell peppers in half, remove the core and cut into strips.

Set a skillet on medium heat. Place butter into the skillet and let it melt.

Add the sliced onions and minced garlic. Cook while stirring from time to time until the onions wilt. About 2 minutes.

Add the strips of pepper and gently toss around. Let it cook to desired doneness while moving them around every now and then.

I cook the peppers for about 5 minutes. They still have some crunch at the end of this time.

Sprinkle salt and ground black pepper to taste over the peppers. Toss to combine.

Serve with your favorite main dishes. I served mine with some baked salmon and some white rice. It was divine!
Notes
WHAT GOES WITH SAUTEED PEPPERS?
Any protein, carb or meal you like! Sauteed peppers are so versatile! Sauteed peppers on everything!
Nutrition
Calories:
82
kcal
|
Carbohydrates:
7
g
|
Protein:
1
g
|
Fat:
6
g
|
Saturated Fat:
4
g
|
Polyunsaturated Fat:
0.4
g
|
Monounsaturated Fat:
1
g
|
Trans Fat:
0.2
g
|
Cholesterol:
15
mg
|
Sodium:
50
mg
|
Potassium:
219
mg
|
Fiber:
2
g
|
Sugar:
4
g
|
Vitamin A:
2970
IU
|
Vitamin C:
116
mg
|
Calcium:
15
mg
|
Iron:
0.5
mg