GET CREATIVE WITH PLANTAINS! PLANTAIN BOATS RECIPE
Published Apr 15, 2016
Updated Apr 26, 2017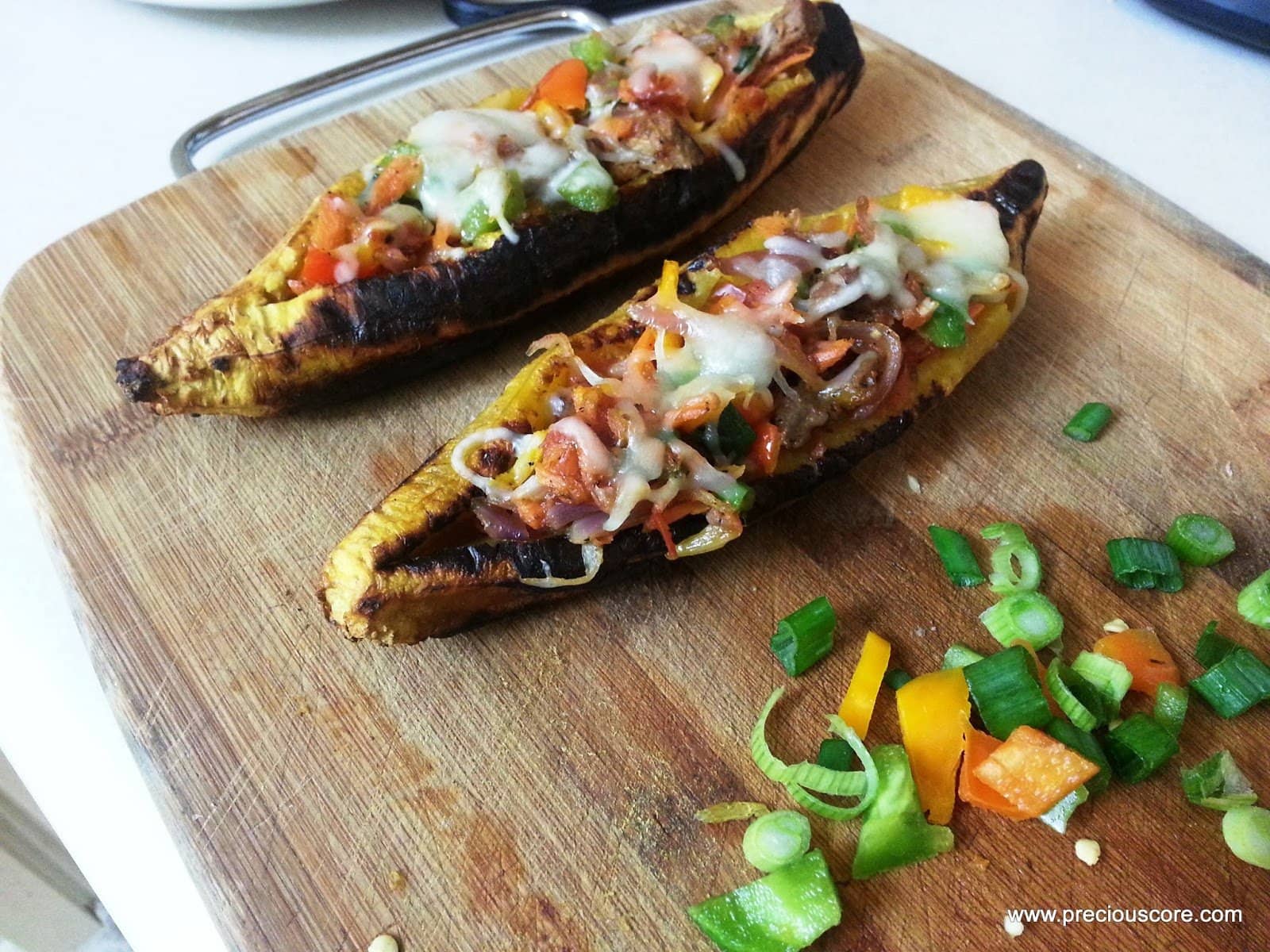 The other day, I had some very ripe plantains sitting in my kitchen cabinet. I didn't want to make Dodo (fried plantains) because I wasn't in the mood for anything with much oil. My 5 year old kept bugging me, saying she wanted to cook. She really loves creative cooking, so I said, "Let's make plantain boats!"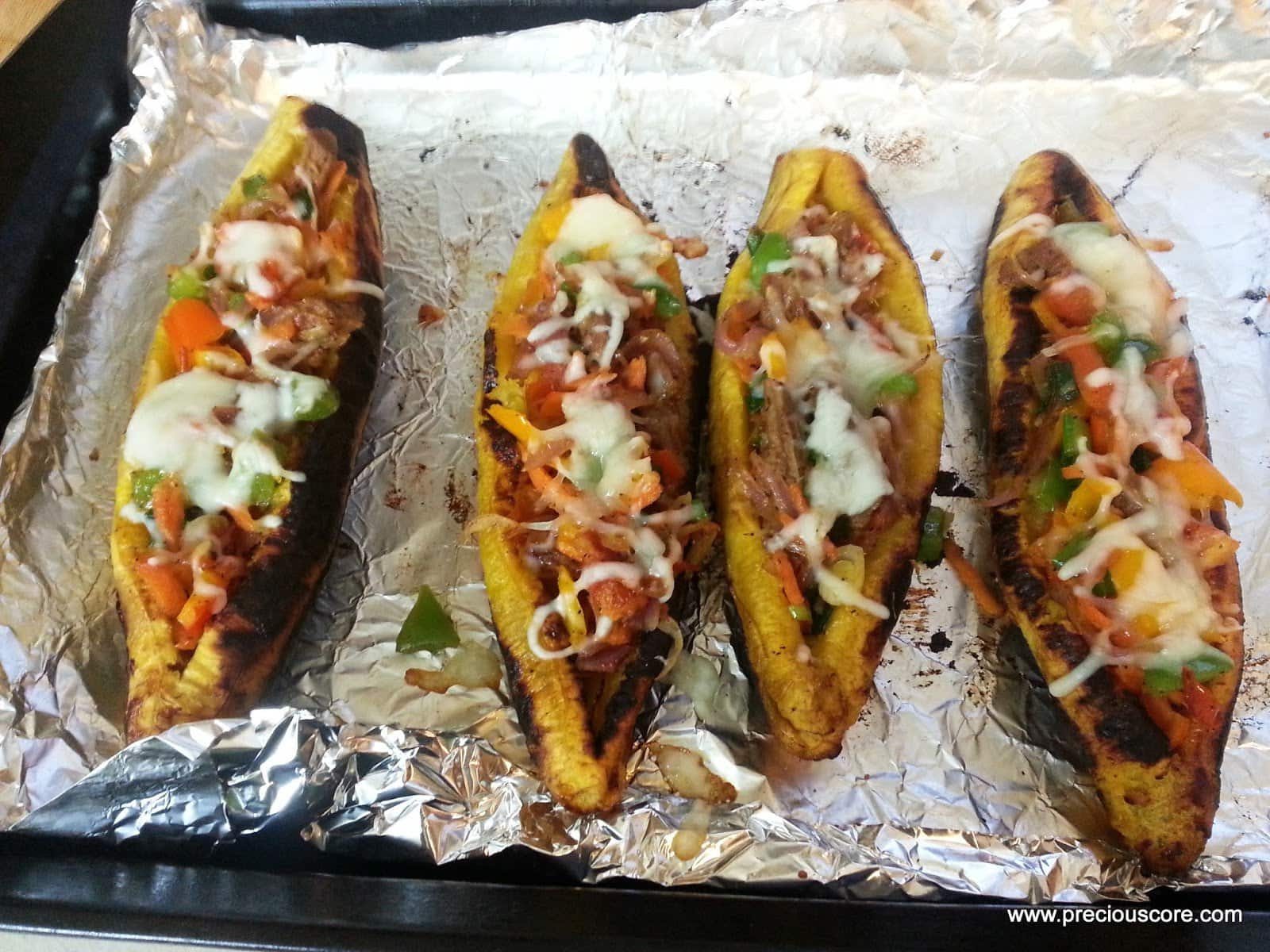 Plantains are said to boost your vitamin C intake and offer a generous amount of vitamin A. They provide essential minerals, potassium and magnesium which provide tons of benefits to the body. Making these Plantain Boats was a great way for me to 'hide' vegetables for the girls to eat. Plus my oldest enjoyed the process so much – she even said some of the veggies were people in the boat. Ha!
These plantains taste so good! We roasted them in the oven, opened them up and stuffed with a delicious mix of cooked meat and veggies. Then we added shredded cheese on top and placed them back in the oven for all the gooeyness and freshness to marry. Total foodgasm!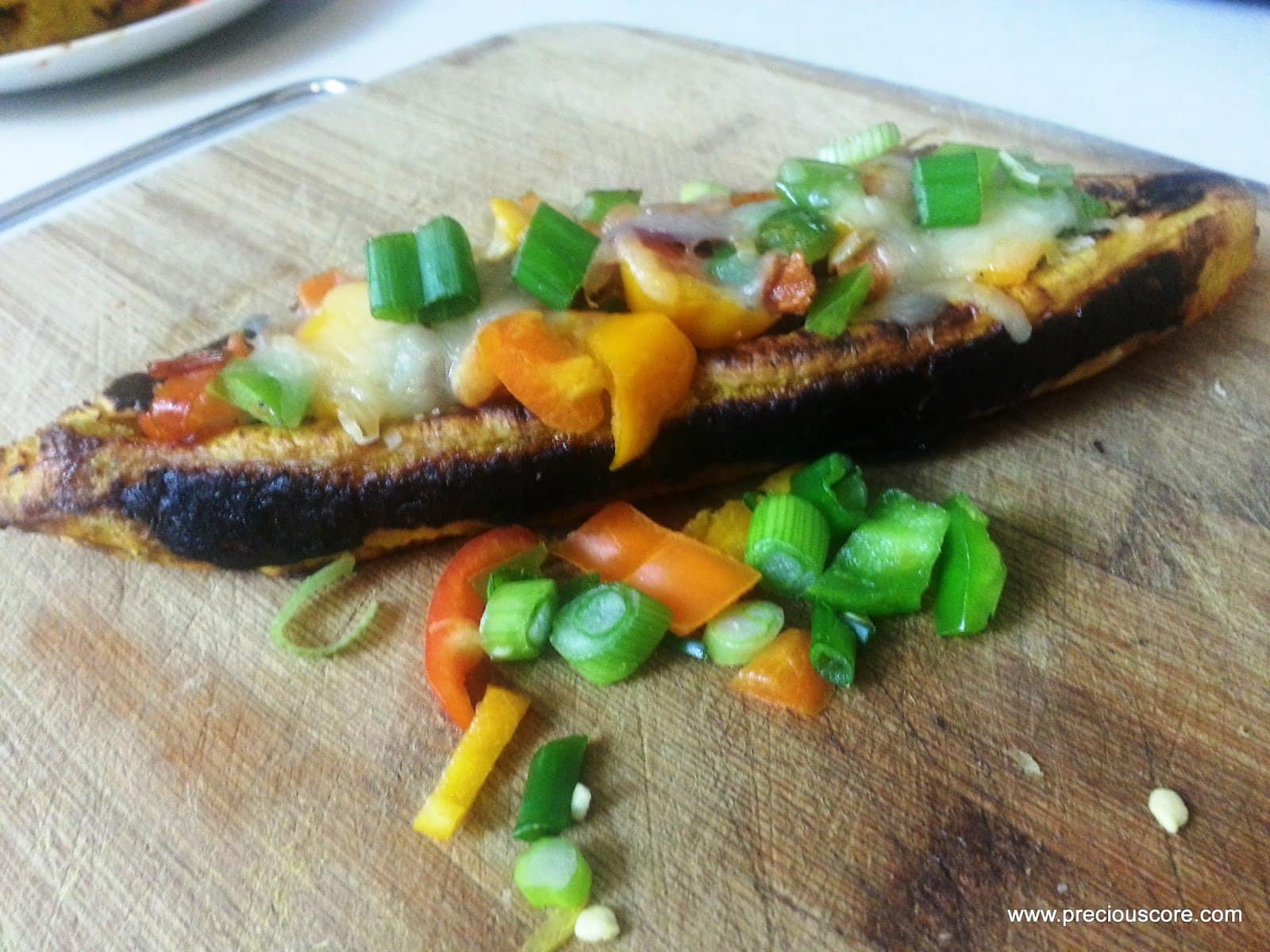 You really do not have to add the cheese on top so if you have no cheese, jump am pass. You can stuff these plantains with whatever protein you have on hand: chicken breasts, fish, mushrooms, shrimps, etc. Just get creative and enjoy the goodness of a pla tae!
PLANTAIN BOATS RECIPE
Prep: 10 mins
Cook: 20 mins
Total: 30 mins
Serves: 4 – 6
Ingredients needed:
6 ripe plantains (use more or less, depending on the quantity you want)
1 cup chopped mixed vegetables of choice (bell peppers, carrots, spring onions, etc)
1 clove of garlic, finely chopped
1 cup of boiled and shredded meat
1 small onion, chopped
1 tomato, chopped
1 tablespoon of olive oil
Salt and ground black pepper to taste
2 tablespoons of shredded mozzarella cheese for the top (optional)
Preheat oven to 400 Degrees Fahrenheit.
Peel plantains and placed on a greased baking tray. Place in oven.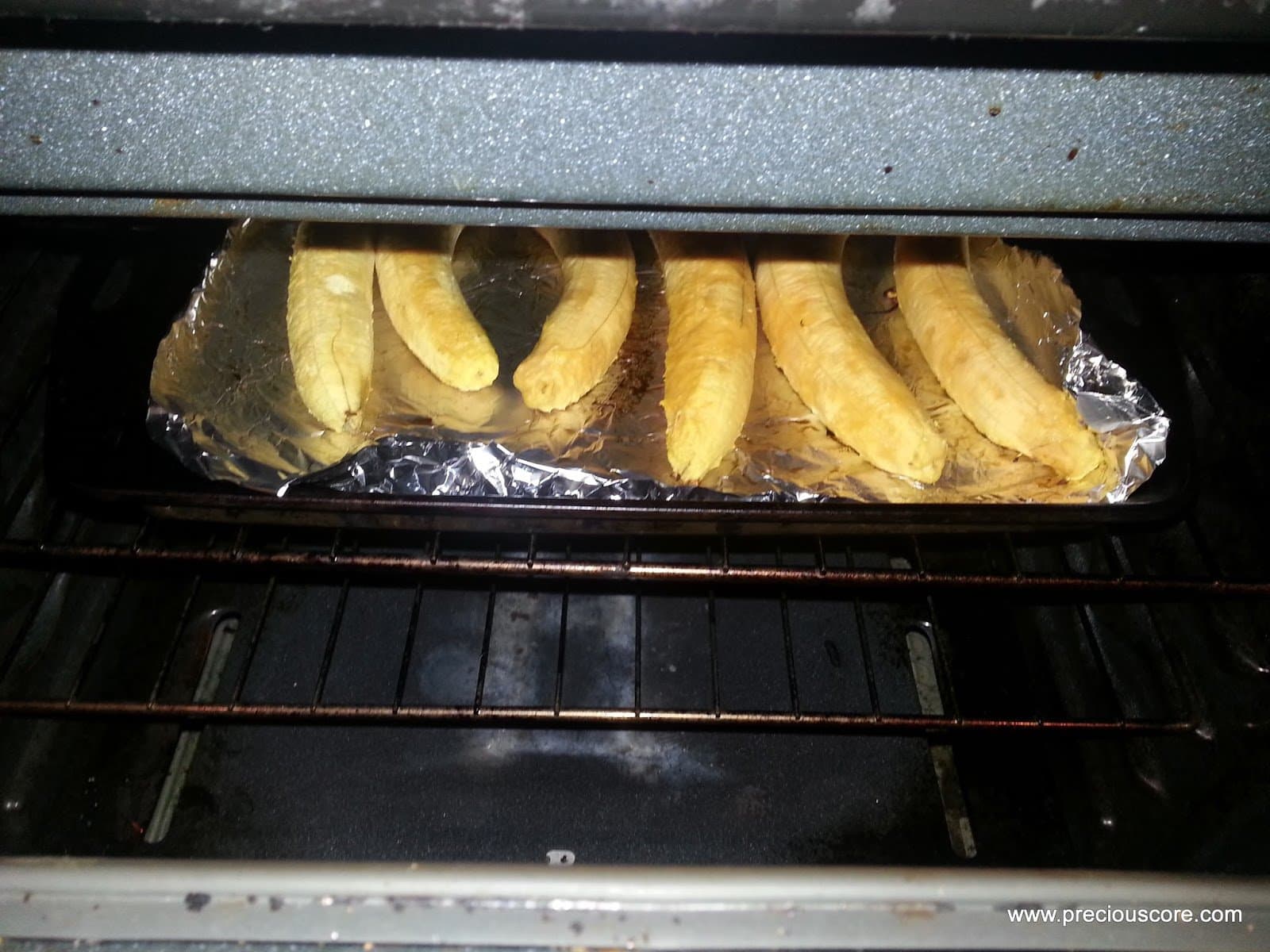 Let them grill for about ten minutes or until all the sides are nicely coloured. Keep flipping the sides to achieve this.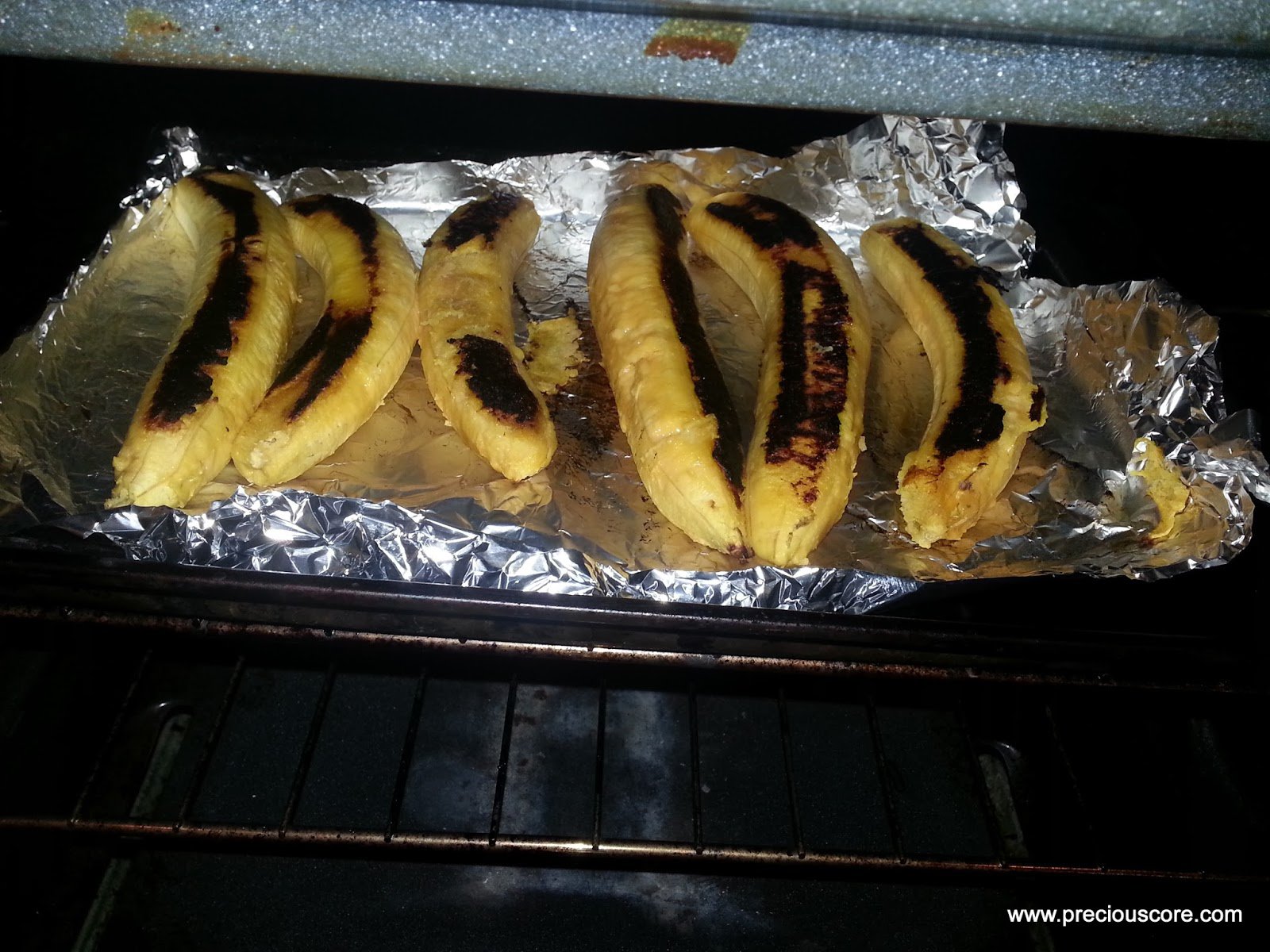 Those plantains look pretty miserable right now. But not for long. When they are all cooked, bring them out and let them cool for some minutes.
While baking/grilling the plantains, make the delicious filling. Put oil in a pan and throw in onions to saute.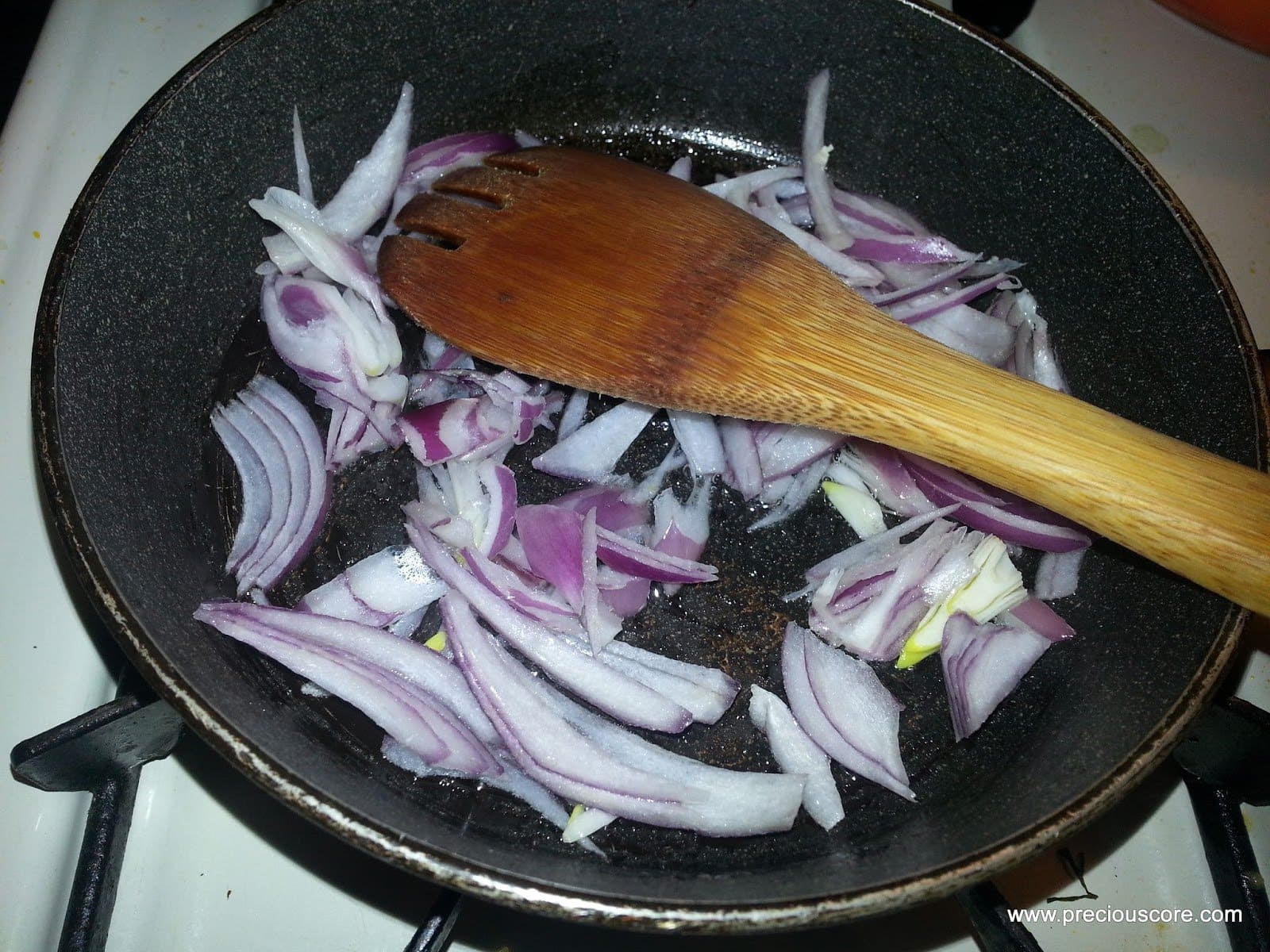 Add the tomatoes.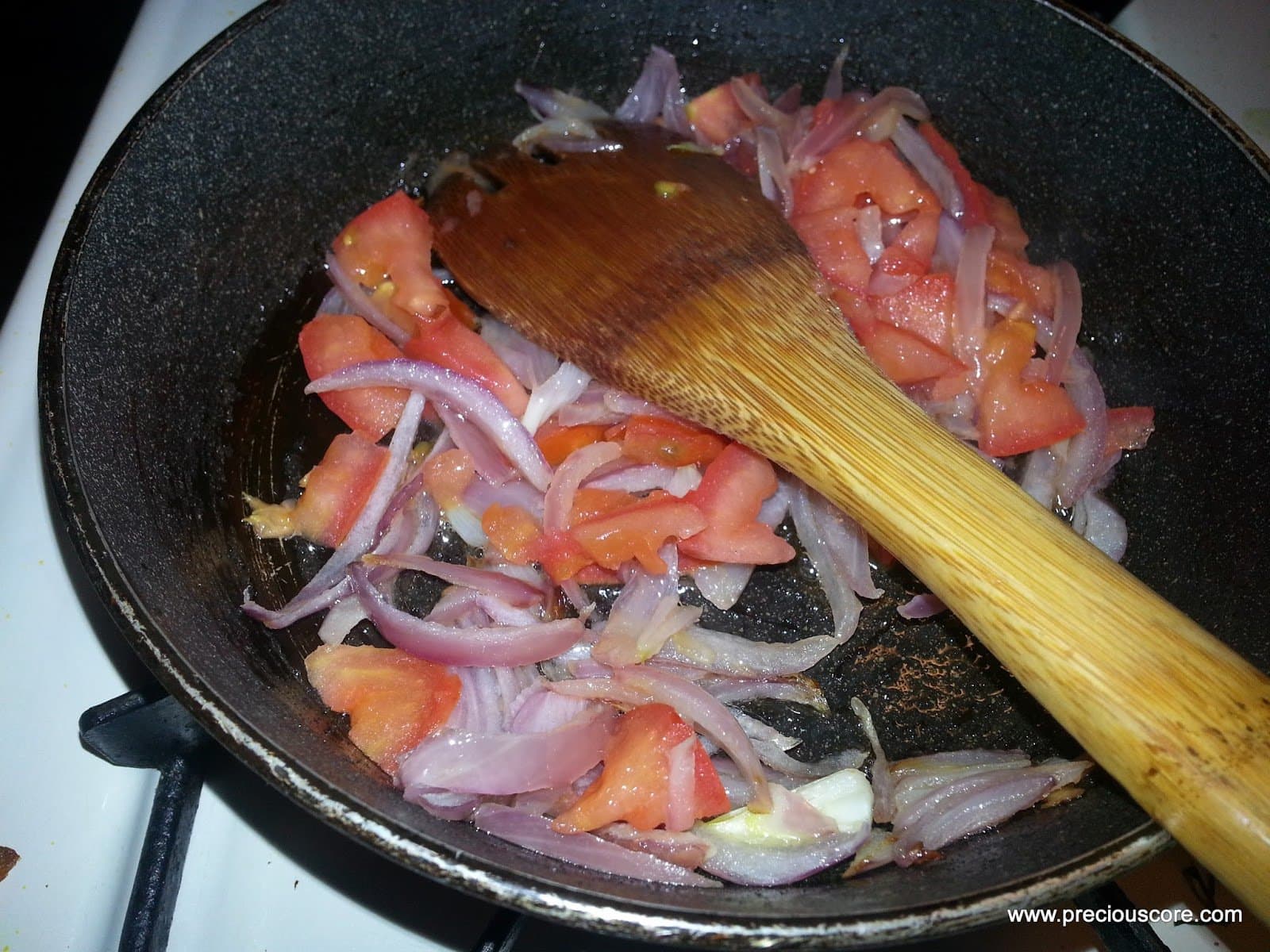 Let them cook until they look depressed.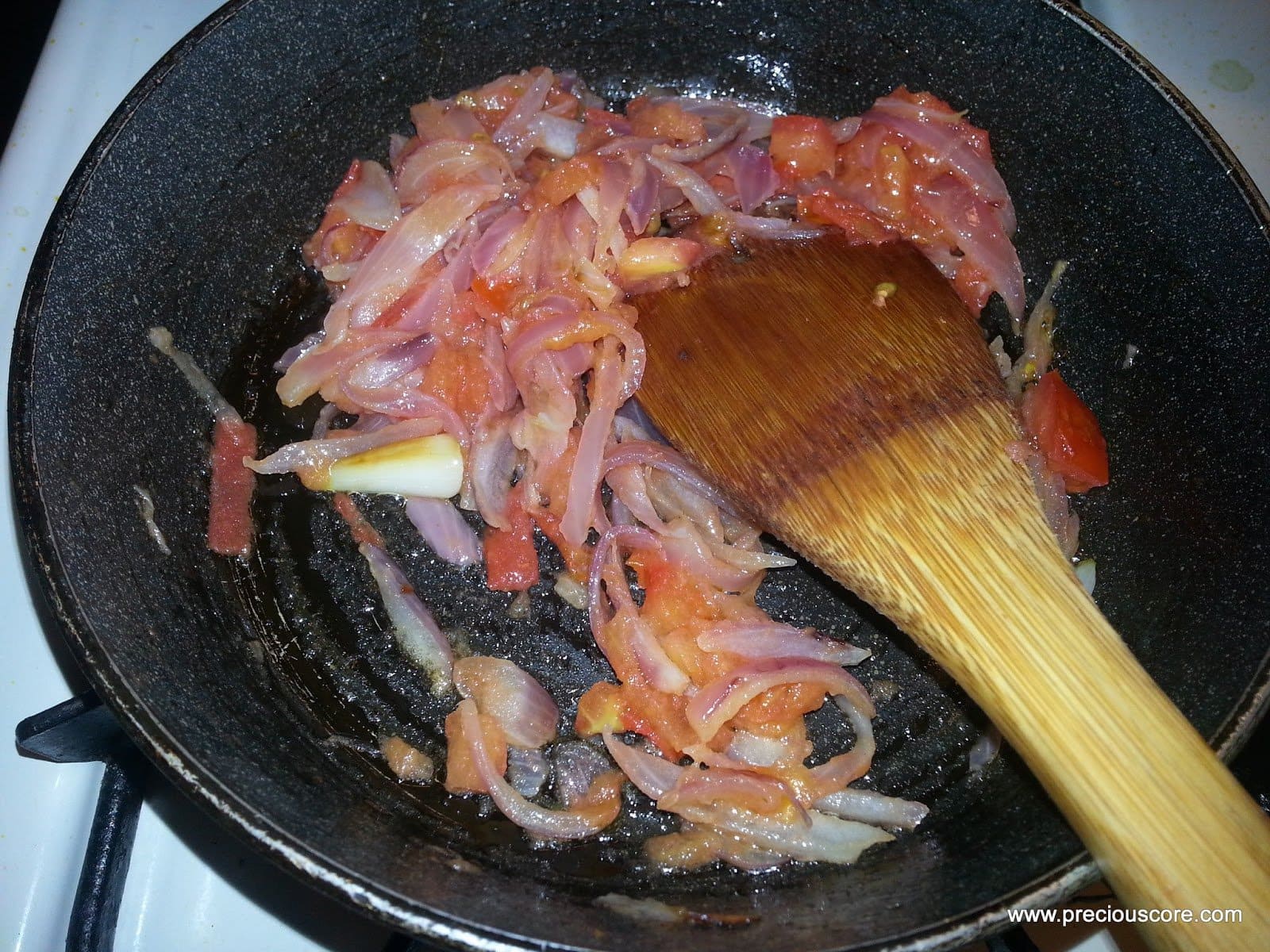 And depressed…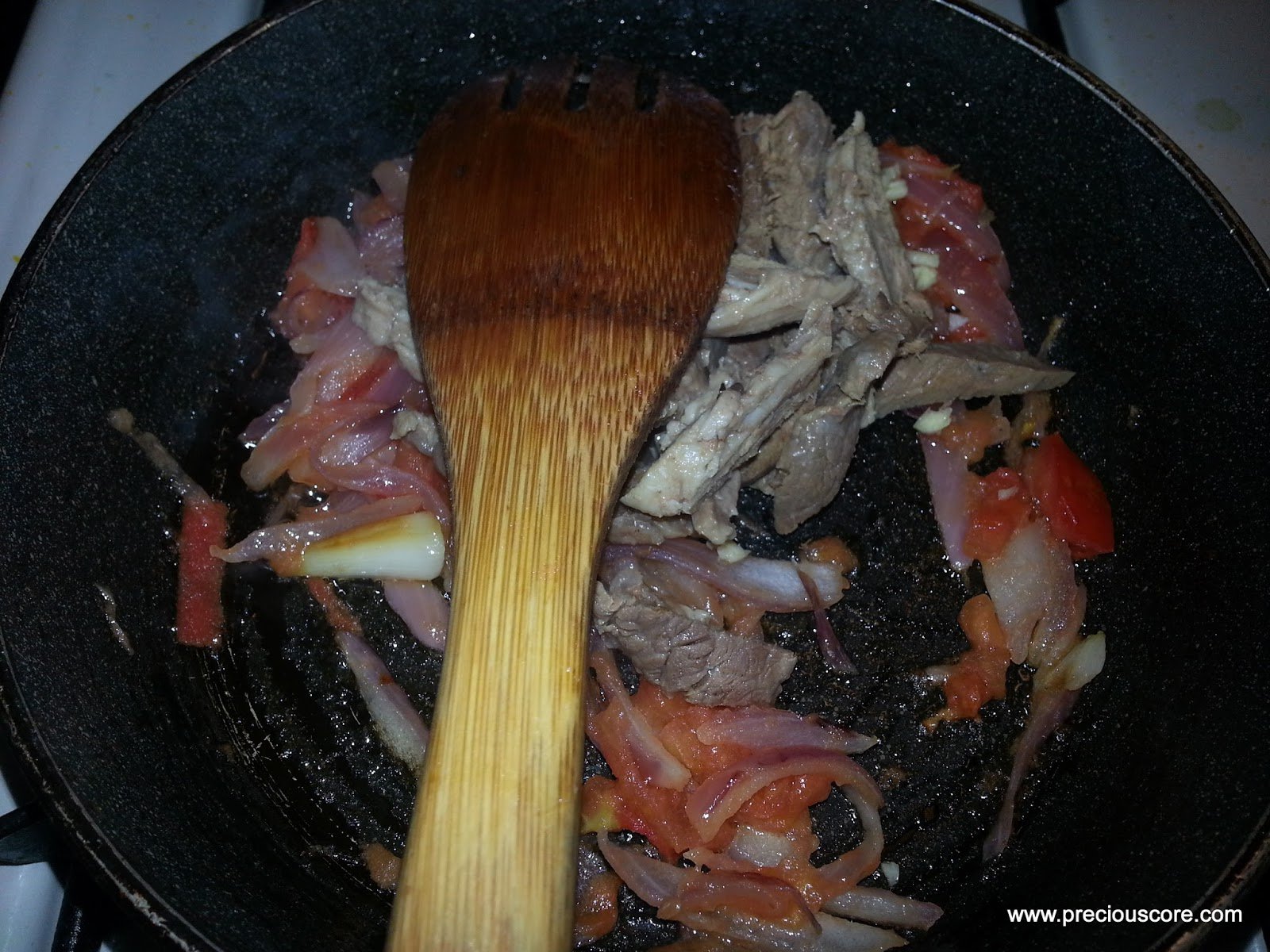 But not for long. Throw in your garlic to perfume your depressed onions and tomatoes. Bring more life by throwing in your meat and veggies.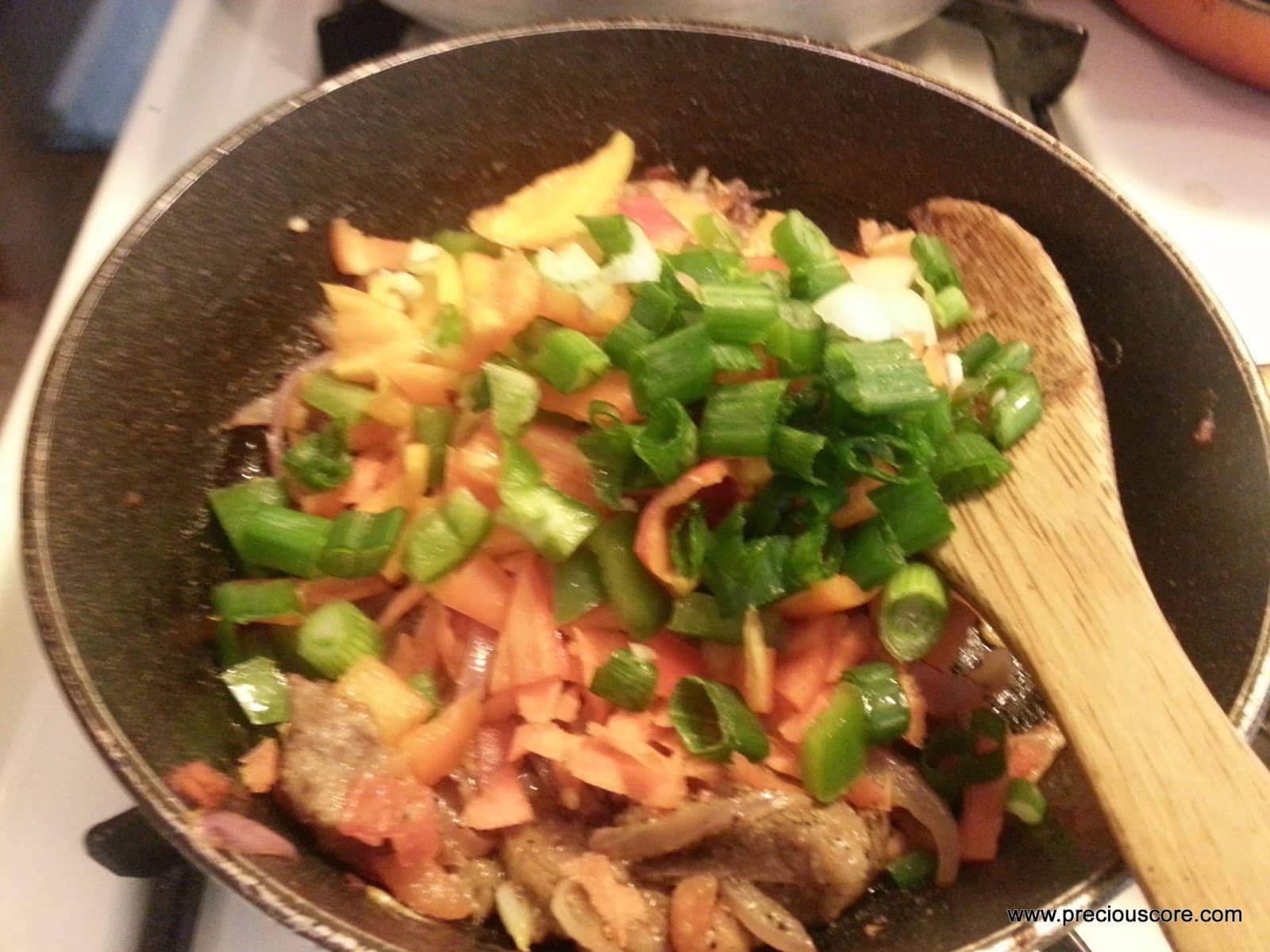 Put in sufficient seasoning and stir until everything now looks like siblings. Oh la la!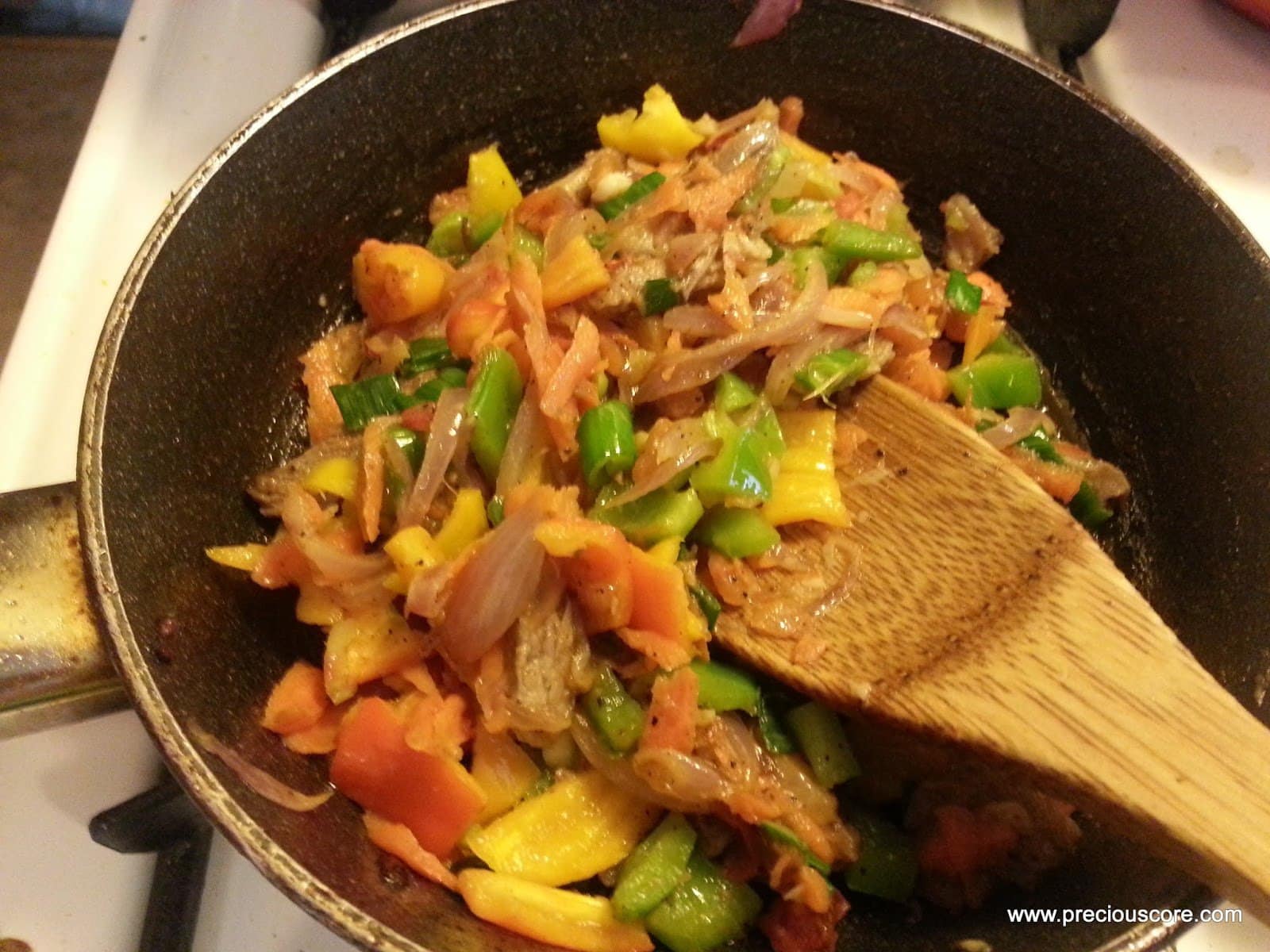 Now let's go back to our plantains and chase misery away. Use a knife to open the middle part. Be careful not to open that all the way to the end. That will become plantain pancakes, not plantain boats abeg.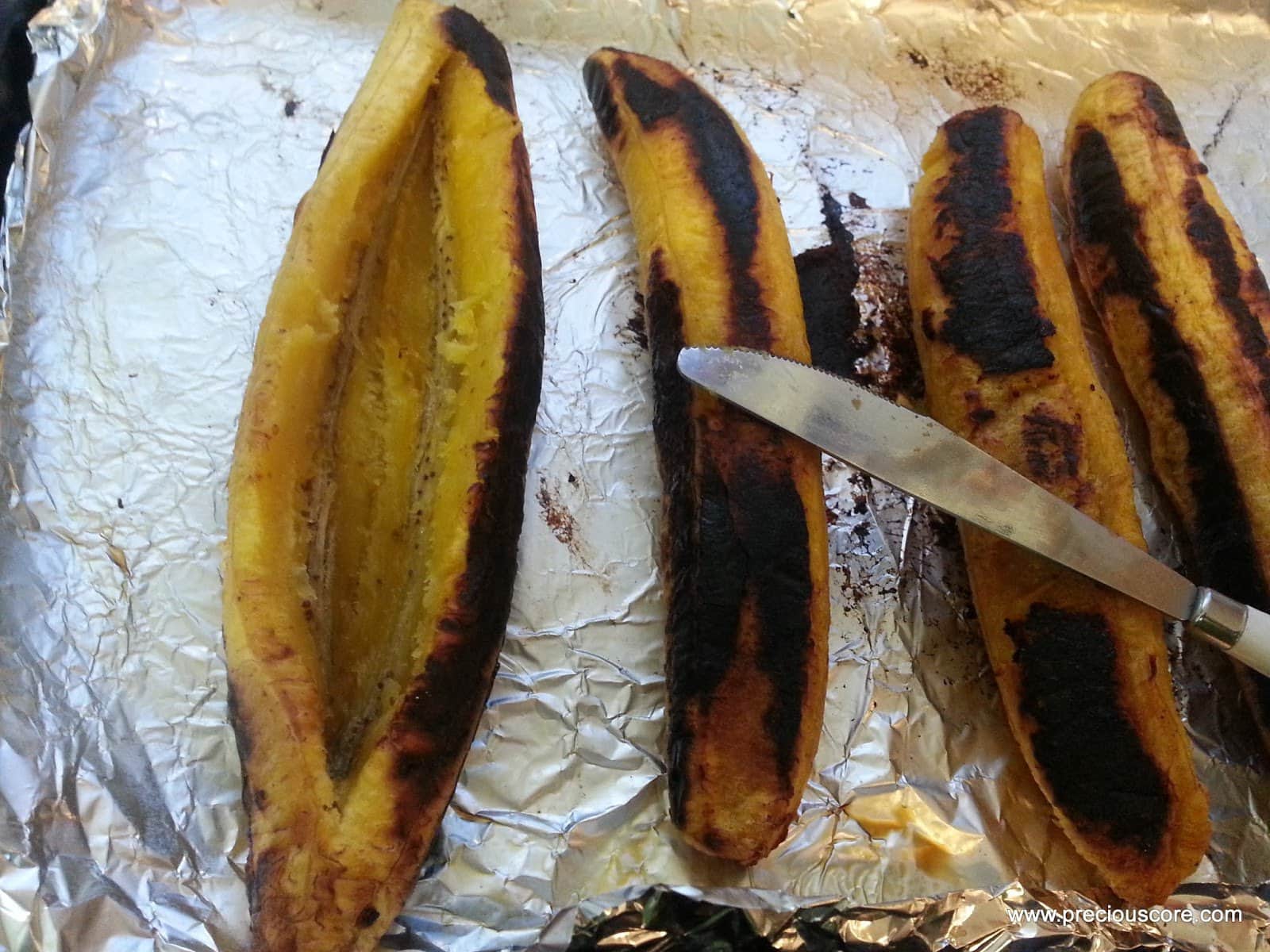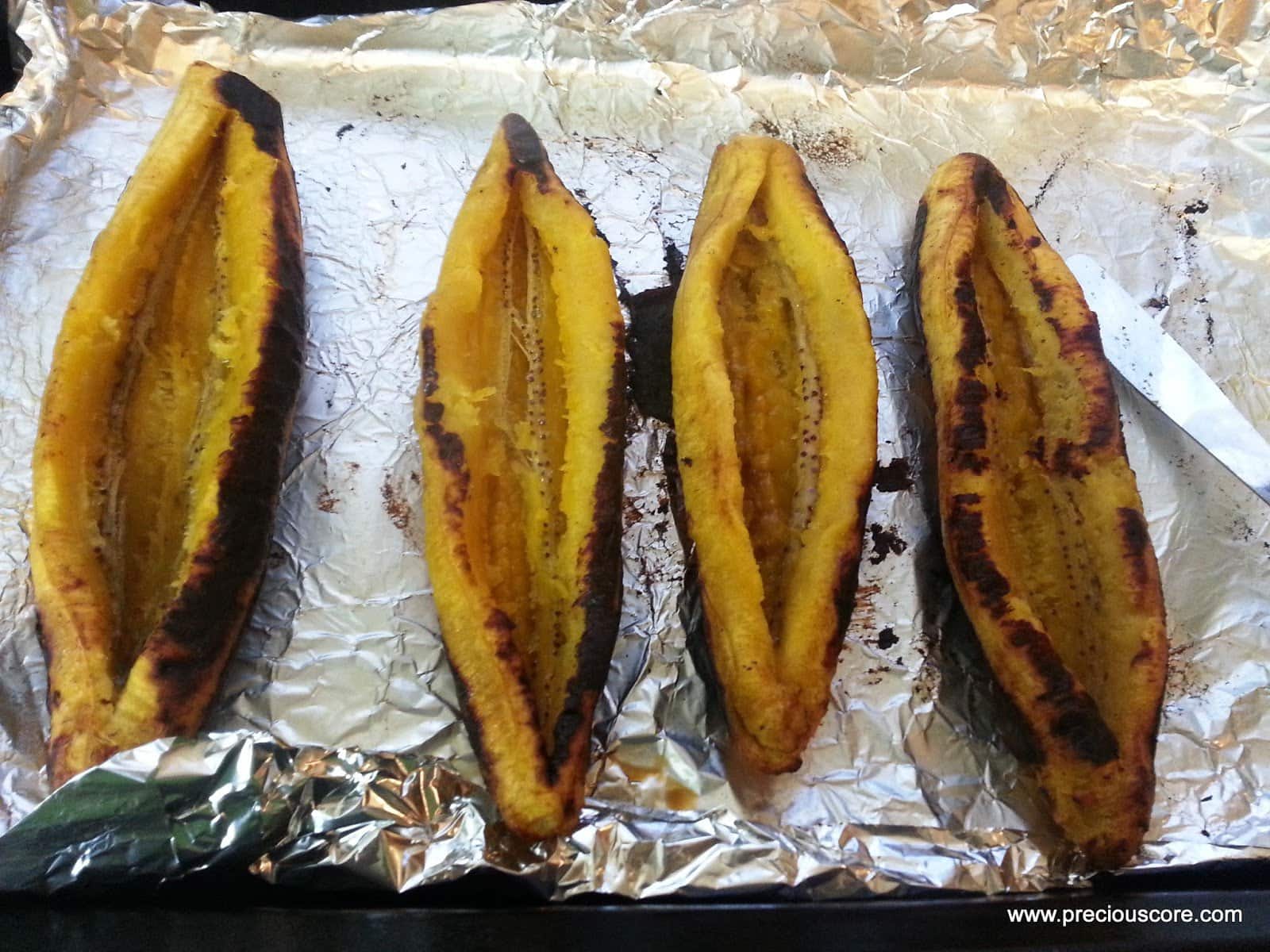 Fill them up with all that goodness.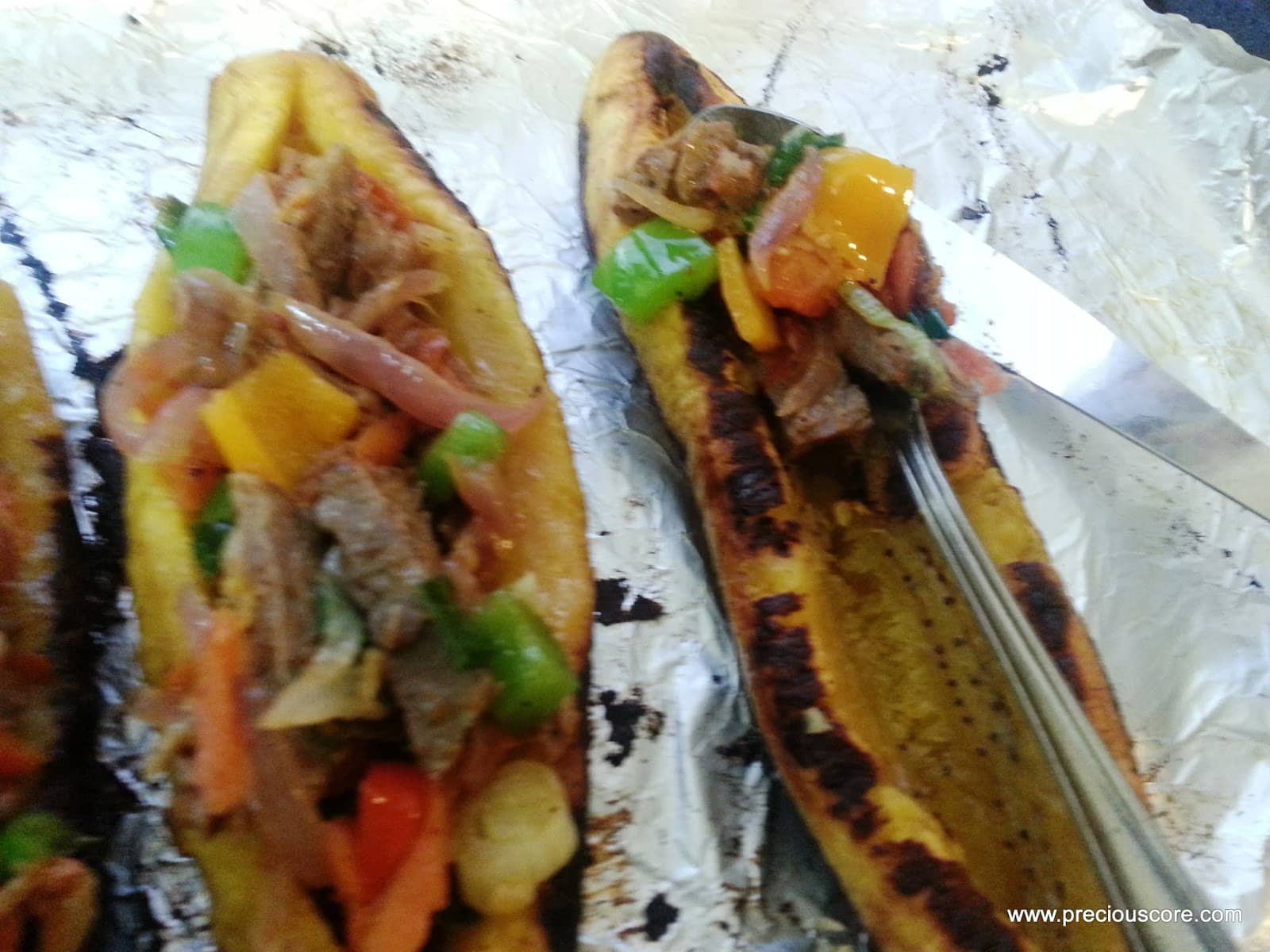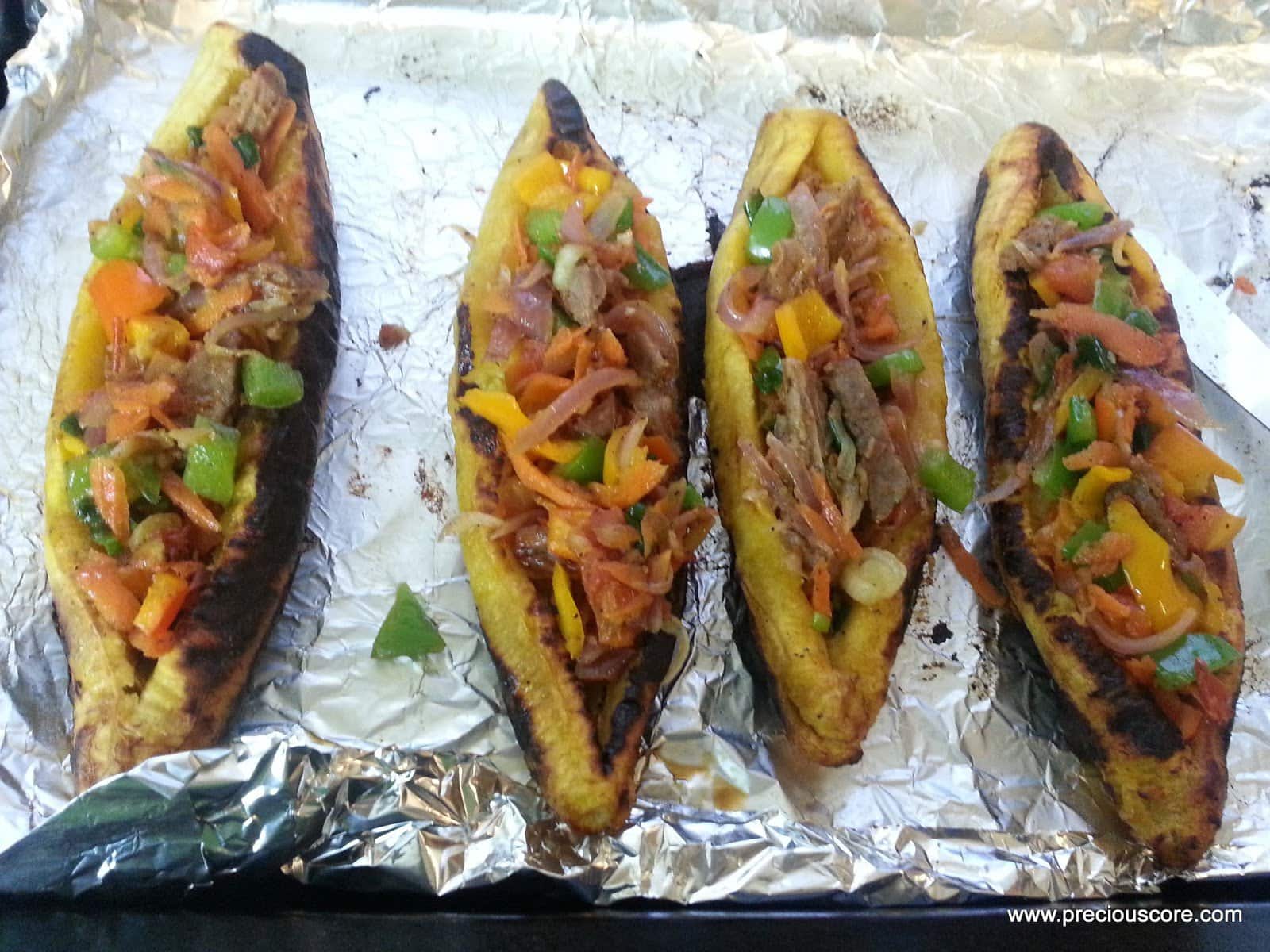 Sprinkle cheese on top and place them again in the preheated oven.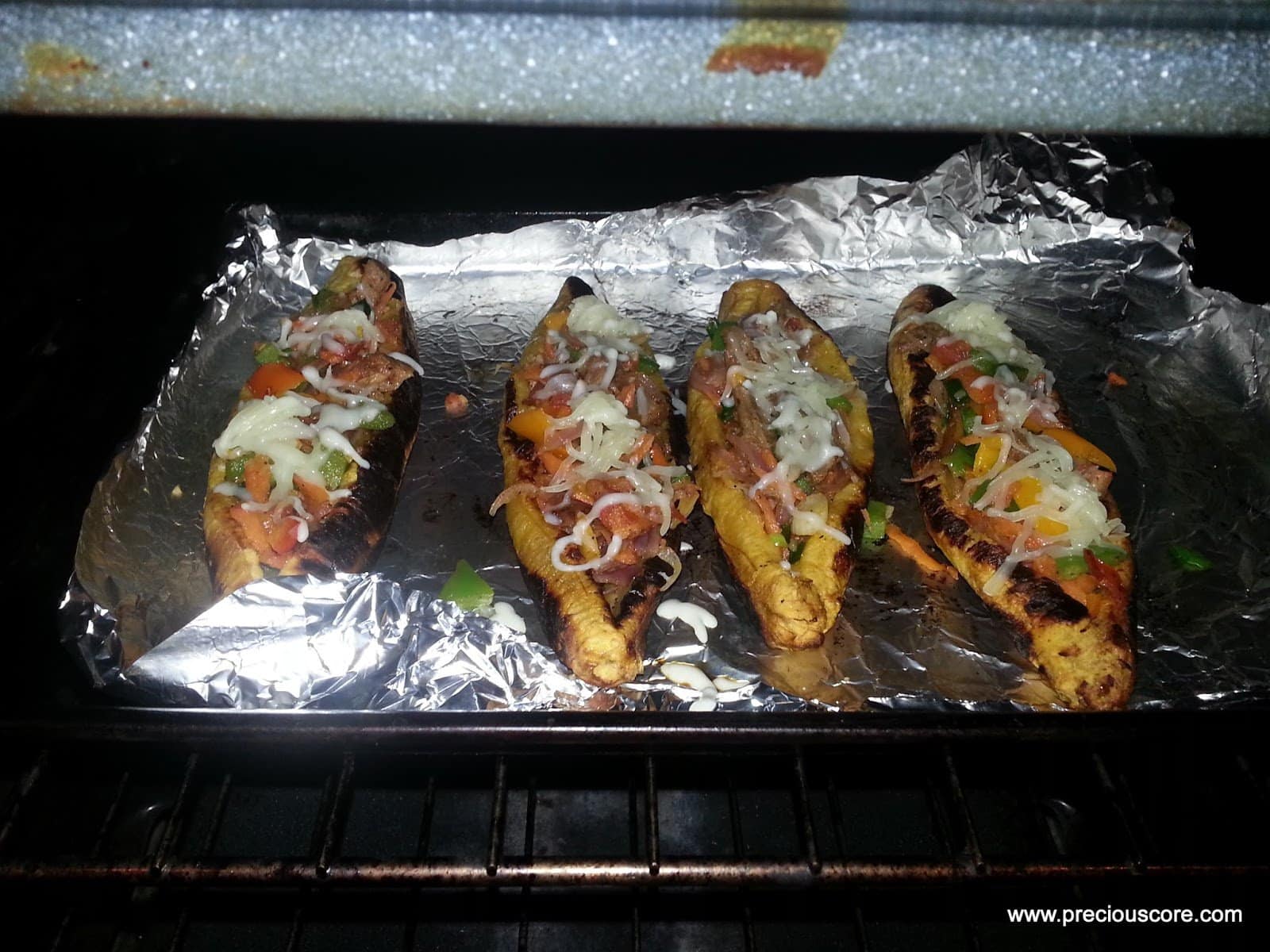 Let those babies bake again for about 5 minutes.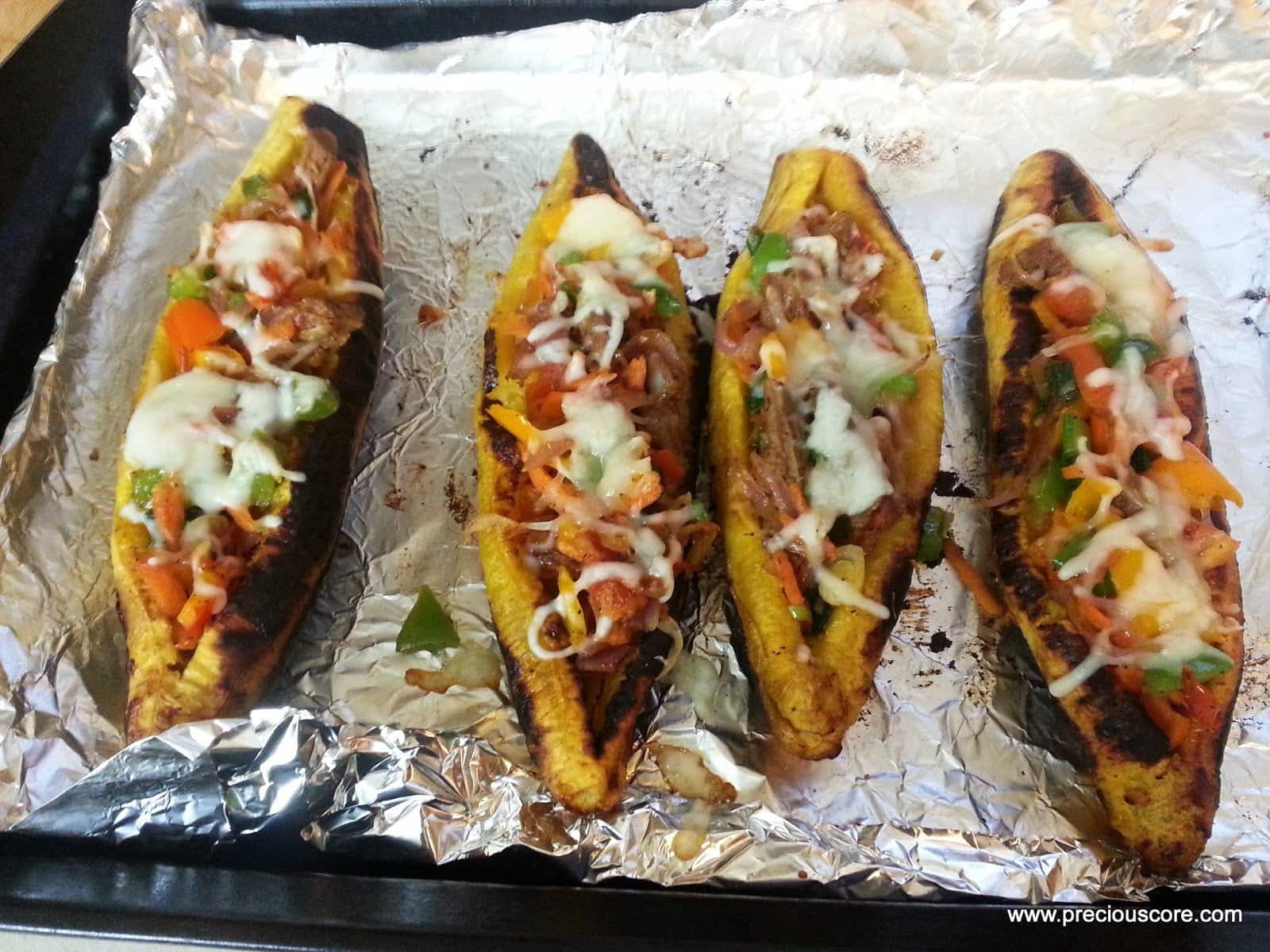 Ready! Thank me later…