HOW TO DO CROCHET BRAIDS FOR KIDS
Published Aug 27, 2016
Updated Apr 26, 2017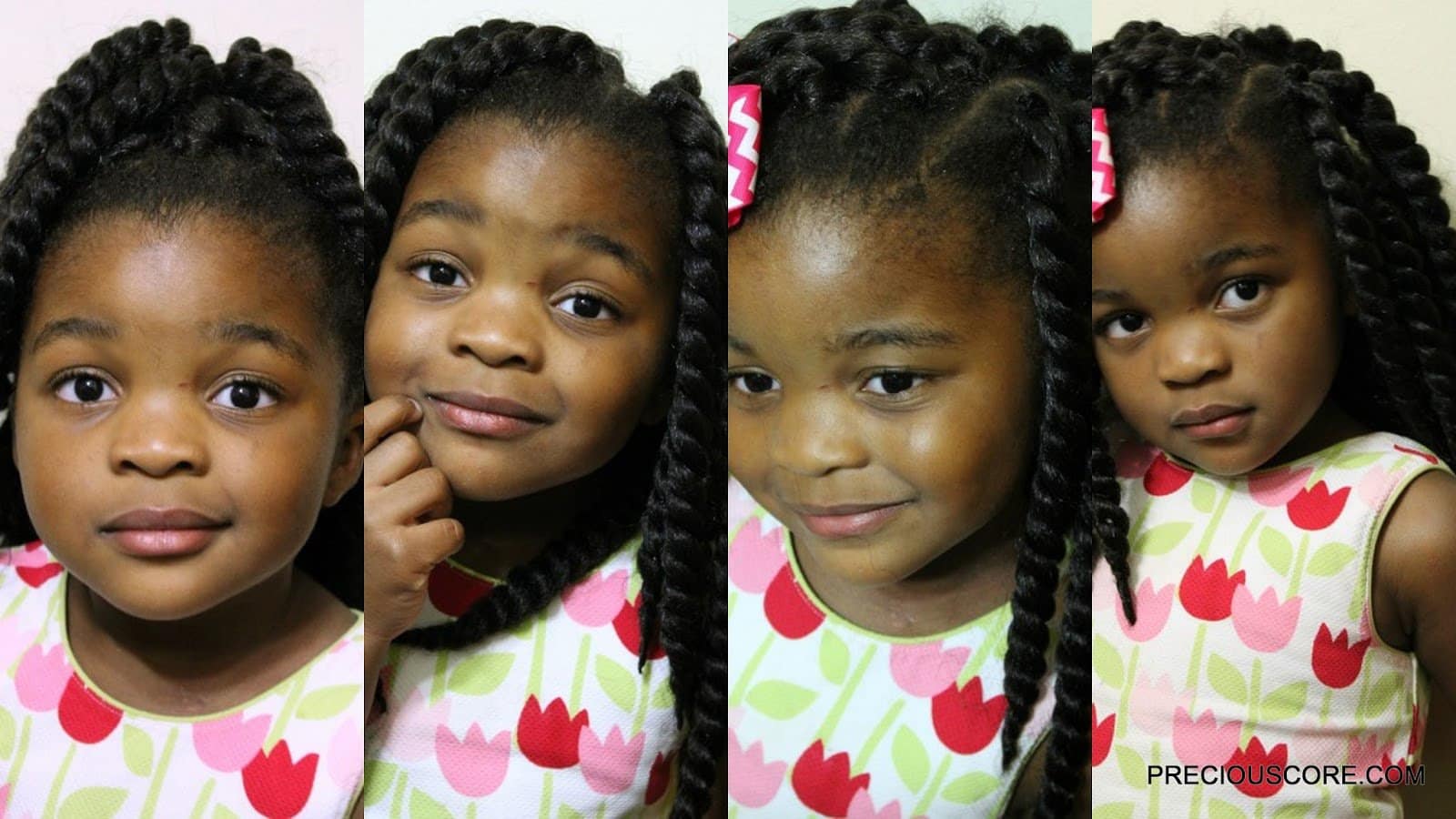 My five-year-old told me the other day: "Mummy, I have an idea for you! How about you make a video of you doing our hair? Your website is full of only cooking!" Ha! I didn't know she had noticed the content of this blog. Kids notice everything! She has been seriously urging me to make a hair video and a "day in the life" video. While I'm yet to get to that, I can at least share a hair pictorial. One step at a time, right?
I've been seeing so much about crochet braids online so I decided to give it a try because it looked really easy. I wasn't disappointed. It is so easy and the braids are beautiful. Crochet braids are hair extensions that are crocheted into your hair with a latch hook tool known as the crochet hook. I did the style on both older girls. It totally works for me because I do not have to spend hours on one head. #Mommydaughtertroubles. If a hair novice like me could do it, then you can too, my friend.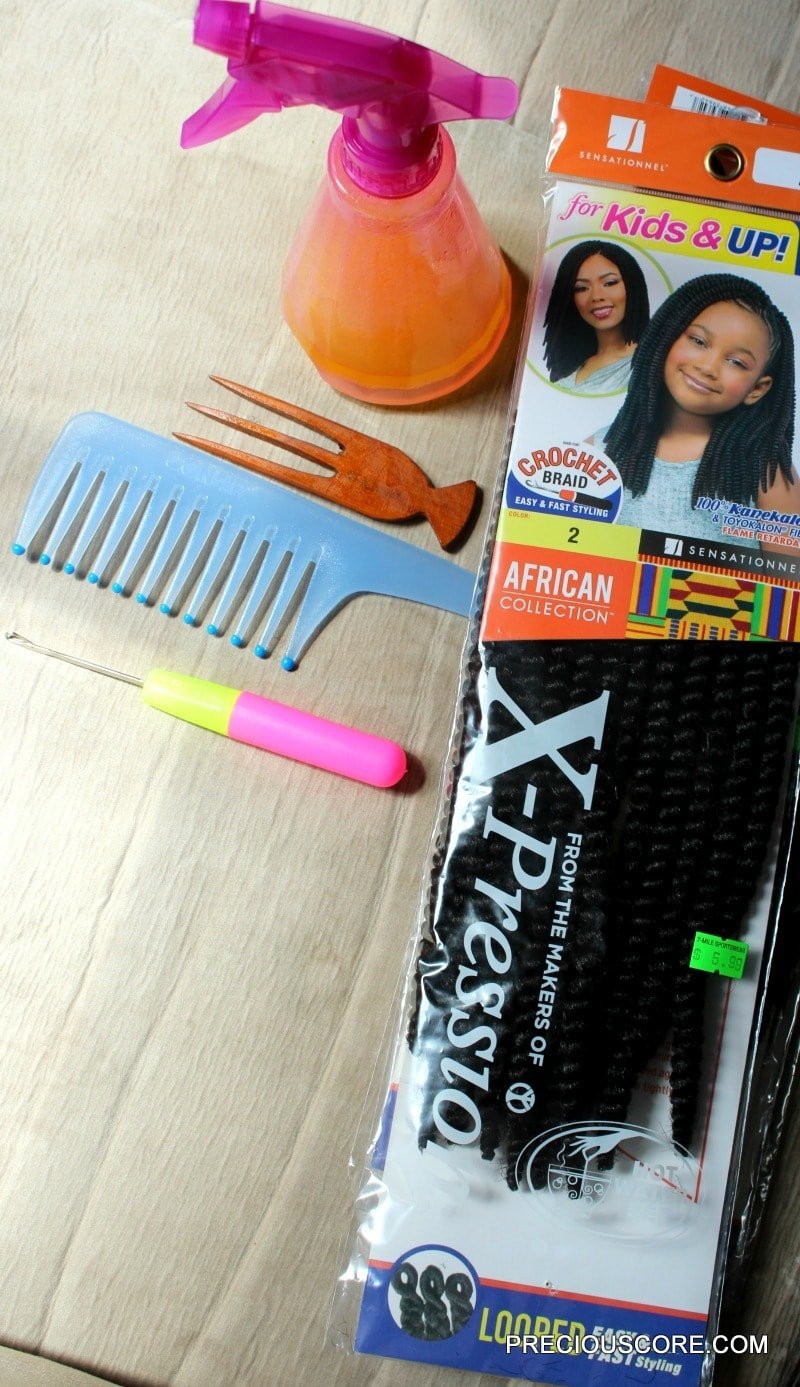 3 packs of Crochet braids- I used the 12-inch Senegalese twists for kids and up (some people use up to five packs- I think it makes the hair too big)
Crochet hook
My DIY hair detangler
Combs
Here is how to:
Step 1
Spray hair with detangling spray and comb through.
Braid into cornrows (known as "bakala"in Cameroon) that go all the way to the back.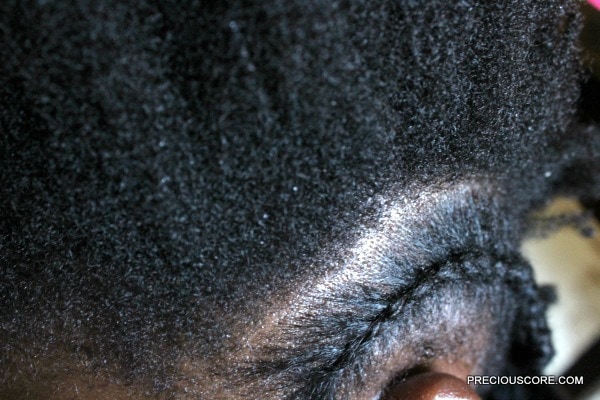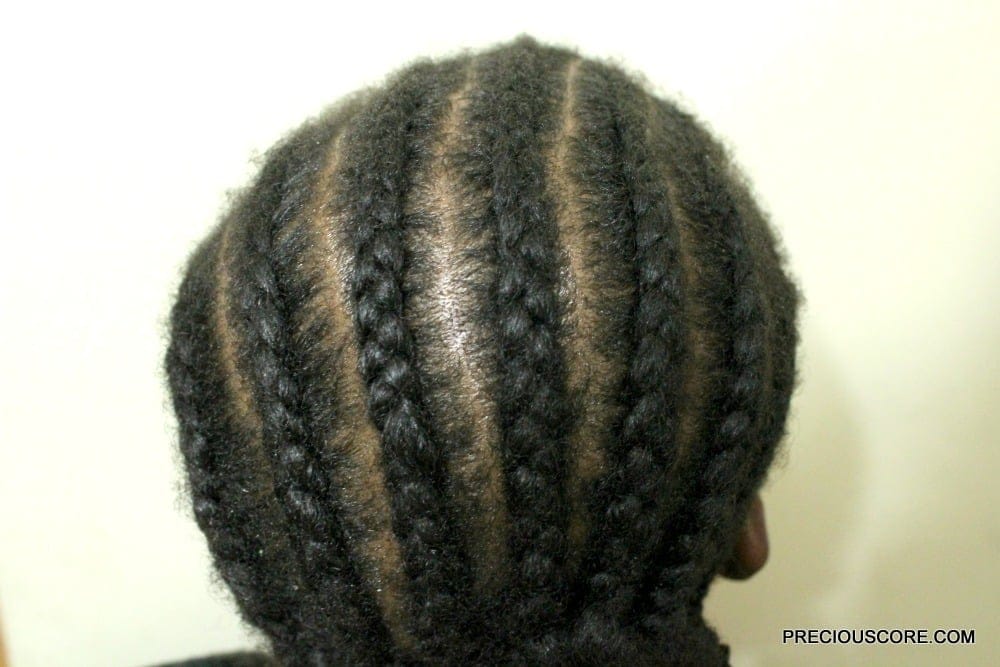 The entire head had about 8 cornrows. I connected the cornrows at the bottom into one large cornrow across which I tucked into another cornrow to hide the edges, (I really should do a video! Yes?)
Step 2
This is the fun part where you install the crochet braids like magic.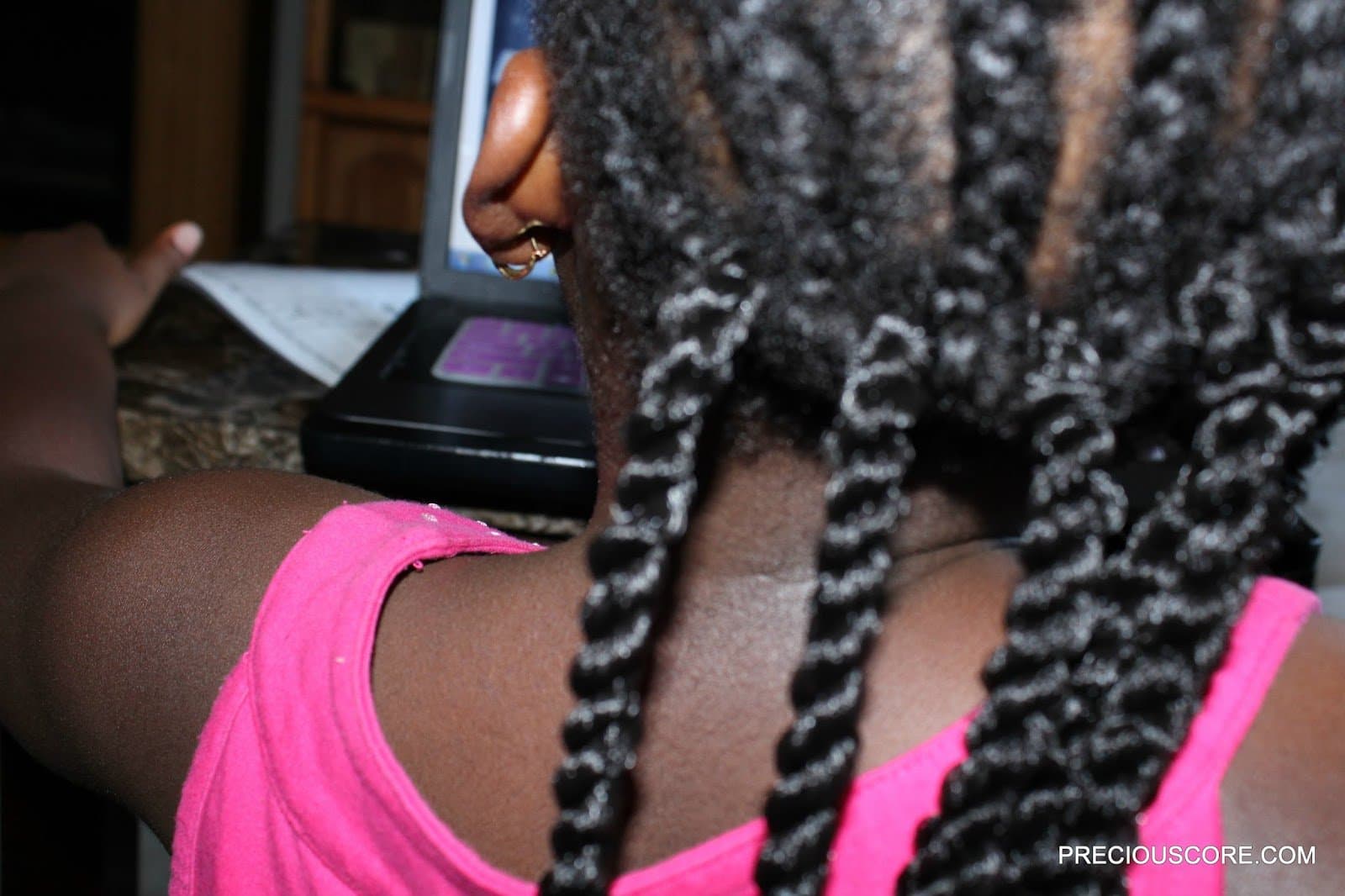 Hold a crochet braid in one hand while you insert the crochet hook through a cornrow. Loop the hair onto the hook.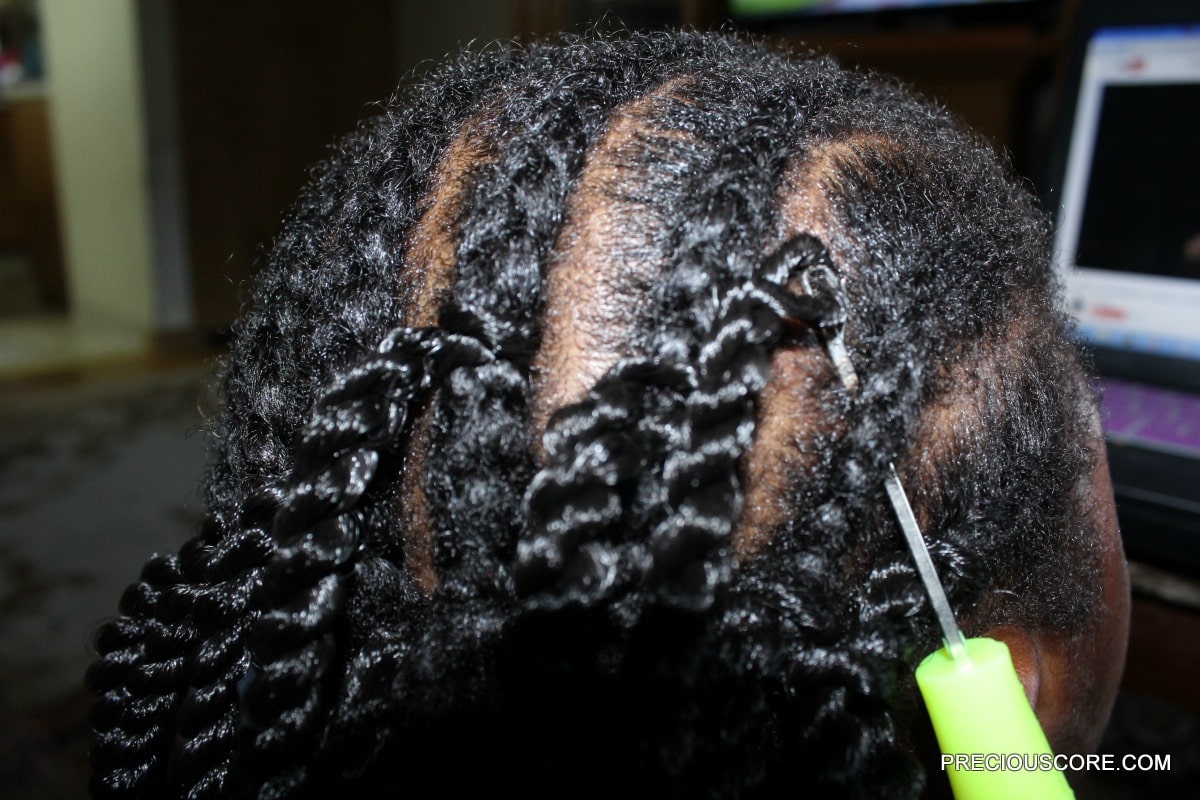 Step 3
Slide hooked hair back through the cornrow then remove the crochet hook.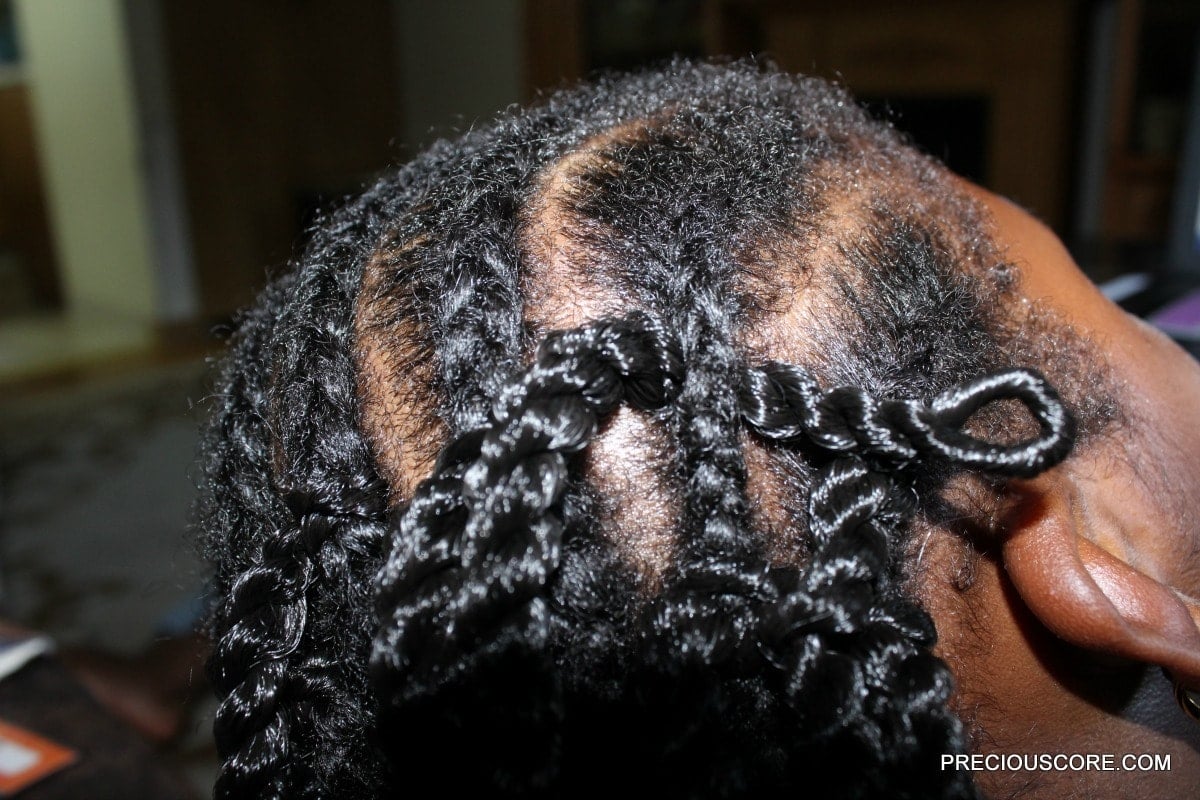 Step 4
Feed the hair through the pre-looped opening then pull to secure tightly in a knot.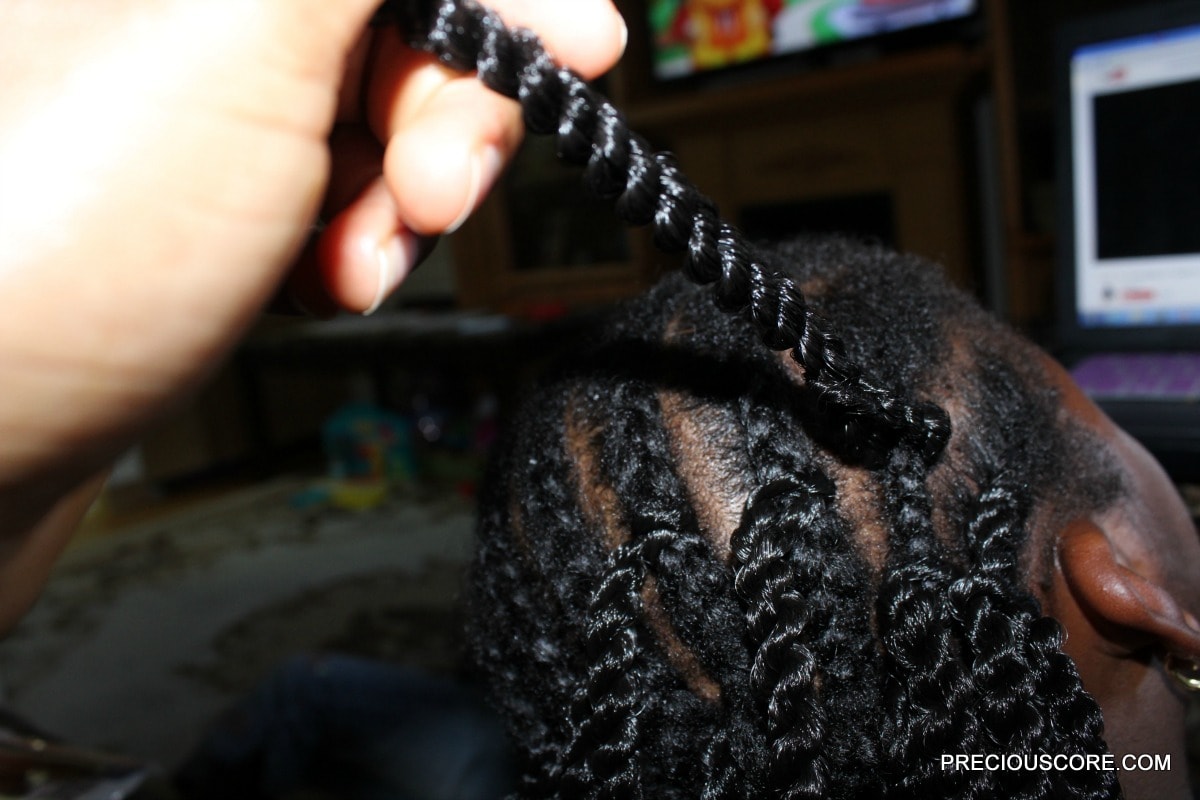 Repeat process, spacing out the braids as desired.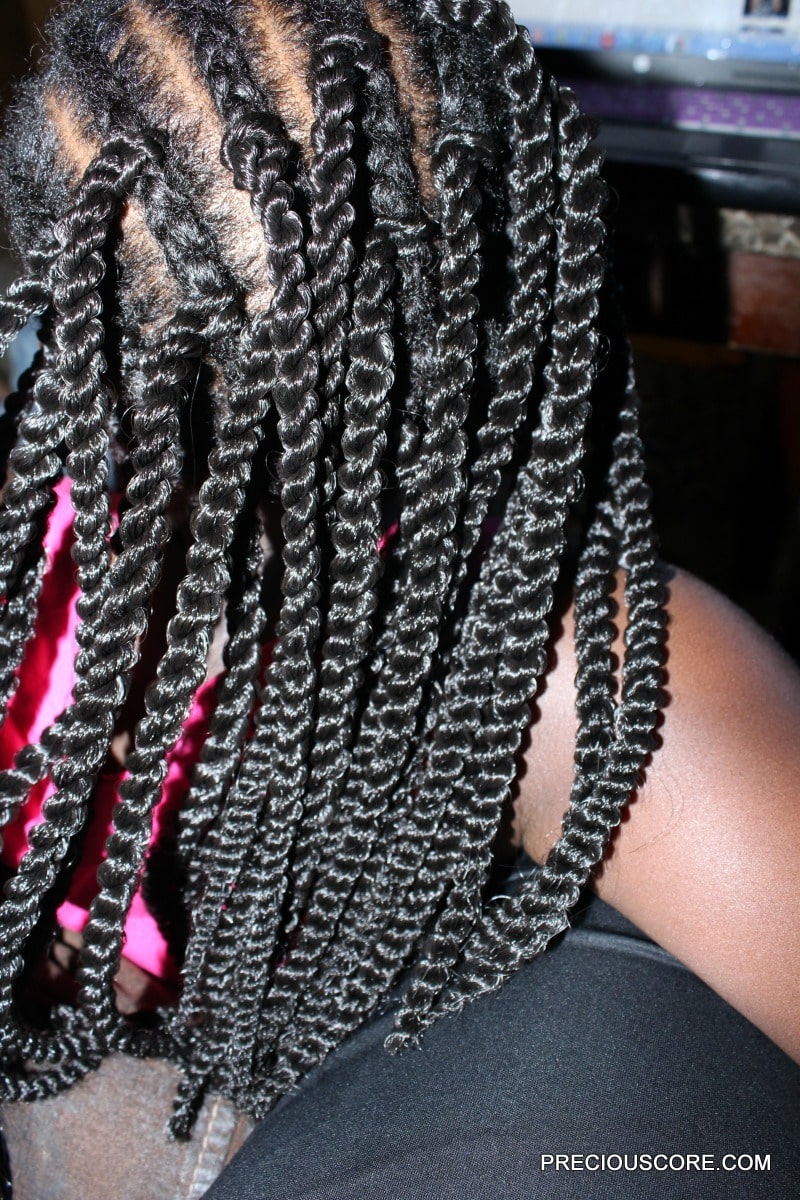 Keep going until the entire hair is crocheted. This whole thing took me about 3 hours from start to finish which to me is really good. I usually take about 7 hours to install regular braids! The one at the top of the post took me only two hours. I used 12-inch Havana Twists for that one.
This is what opening the braids reveals: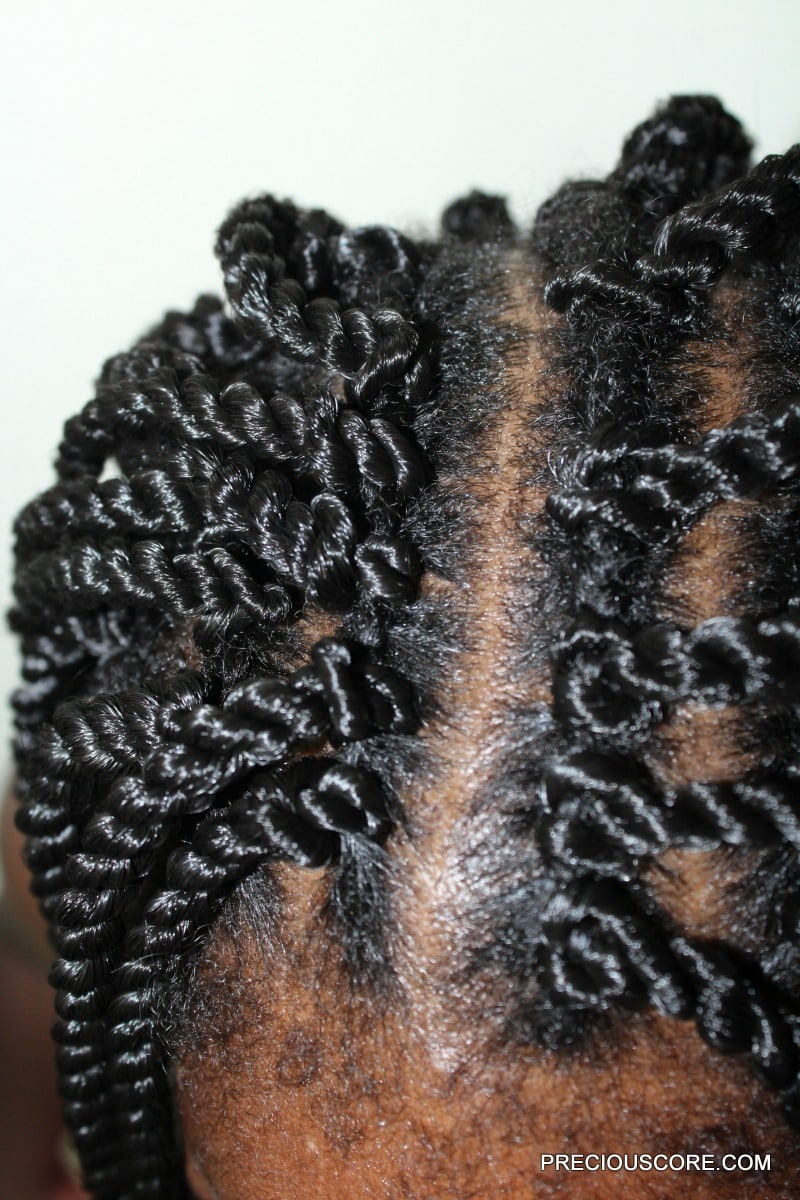 You can lay the edges with gel if you like. I hope this leads you into making some awesome crochet braids for the little ladies in your life!