HOW TO MAKE DELICIOUS FRIED RICE (VIDEO)
Published Mar 07, 2016
Updated Apr 27, 2017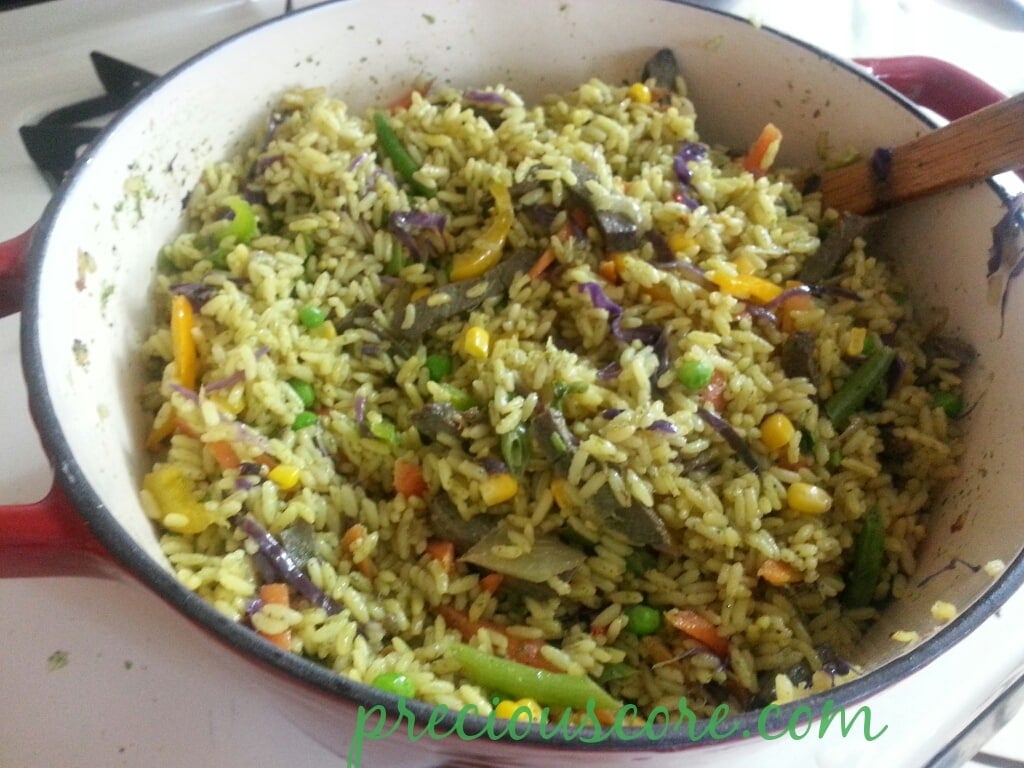 You can as well call that pot up there a pot of heaven because the taste of that rice is simply off the hook. Here is how I made it:
Boiled parboiled rice- that's 2 1/2 cups of parboiled rice boiled with 2 small chicken stock cubes (or one large one) and 2 teaspoons of curry powder.
2 cups of mixed vegetables- red cabbage, green beans, carrots, bell peppers, green onions, sweet corn and peas
A medium sized onion
3/4 cup vegetable oil
7 cloves of garlic
1 stalk celery
2 stems of parsely
1 pound (about half kg) of boiled beef liver
Salt to taste
For the method, watch the video below…
Please let me know your thoughts… Leave a comment so I can do a happy dance.