MAKE SOME DELICIOUS TACOS THIS WEEKEND!
Published Jun 03, 2016
Updated Apr 26, 2017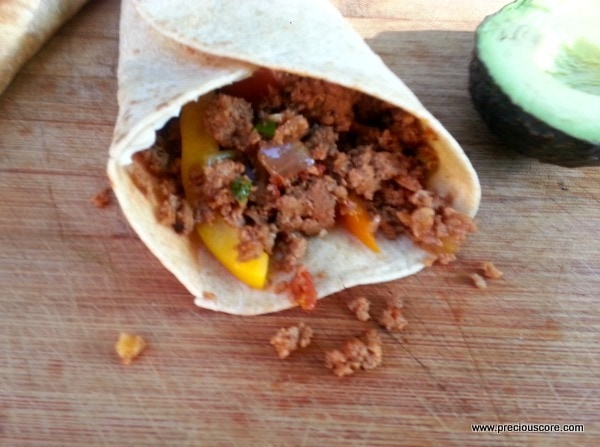 I had Tacos for my first time a few weeks ago and it was love at first bite! This Mexican meal is made up of familiar ingredients and so easy to love. I mean, what's not to love about nicely seasoned ground beef wrapped in Tortillas or put in crunchy Taco shells???
If the name taco or tortilla are completely foreign to you, don't worry, I got you! Does Shawarma sound familiar? Think of this like the Mexican version of Shawarma. The tortilla wraps are like
crepes
. They are made up of either flour or corn. I used the one made out of whole wheat flour because I woke up on my clean eating side. Tacos are the crunchy version of the same thing.
Tortillas and Tacos can be purchased at grocery stores/supermarkets. But if you live in an area where these are hard to get, simply
follow this recipe
and make some plain crepes. Put only a teaspoon of sugar in your batter as opposed to the quantity in the original recipe. You do not want your wraps too sweet.
For the filling, ground beef is traditionally used but I used ground turkey because again, hello, #teamhealthy! You could use, beef, chicken or even boneless fish. These wraps are pure perfection in the mouth. Let's make 'em!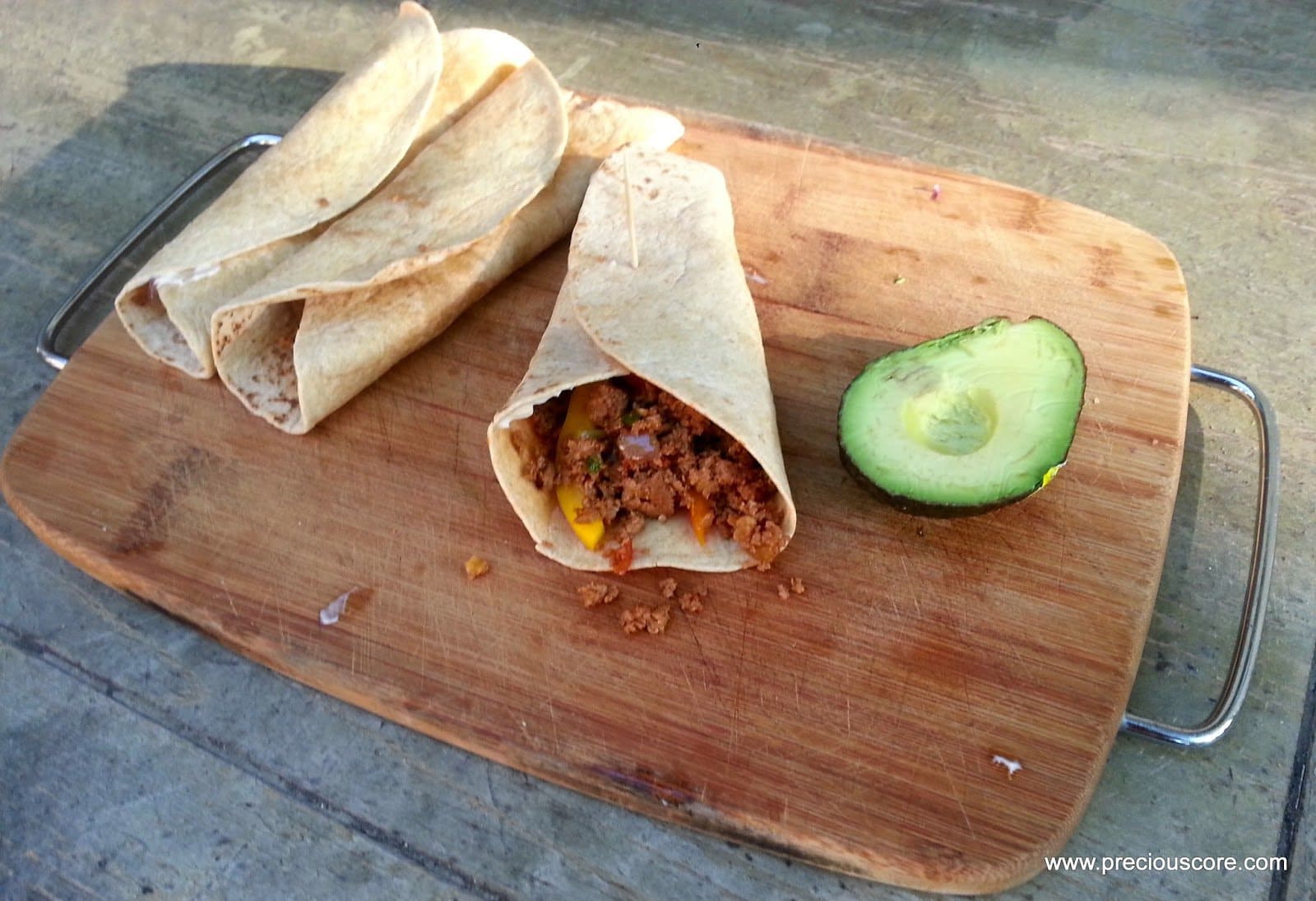 Prep: 20 mins
Cook: 30 mins
Total: 50 mins
Serves: 4
Ingredients
4 tortilla wraps (or make yours as explained above)
2 pounds (1 kg) of ground beef
A quarter teaspoon garlic powder
A quarter teaspoon onion powder
A quarter teaspoon paprika (could omit)
A quarter teaspoon chili powder
A quarter teaspoon black pepper
1 medium sized onion
1 tomato
2 stems green onion
3 cloves of garlic
1 or 2 bell peppers
1 maggi cube
2 tablespoons mayonaisse (or sour cream for a healthy alternative)
2 tablespoons vegetable oil
Salt to taste
A part of the cast: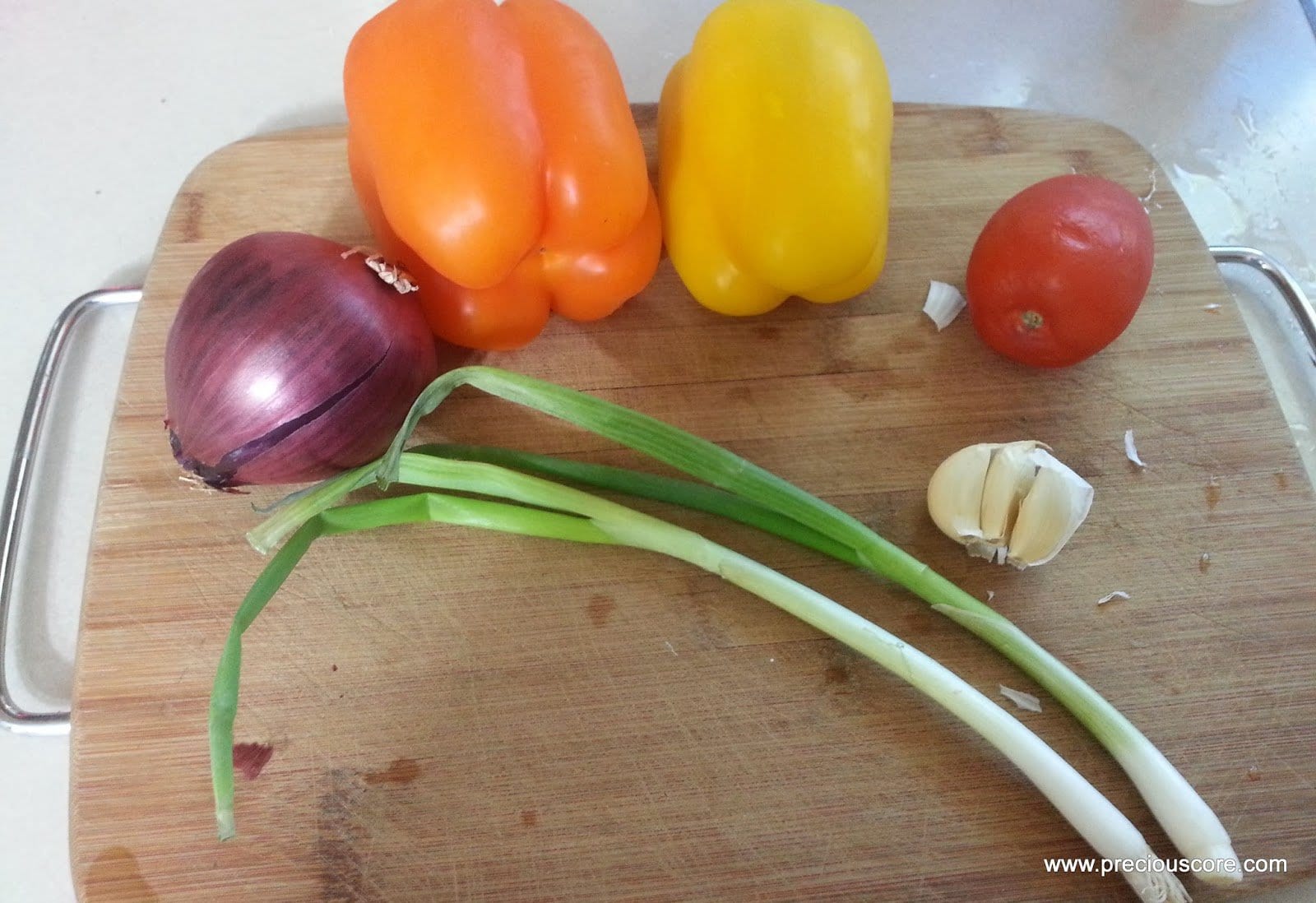 Directions
Chop half the onion, tomato and garlic.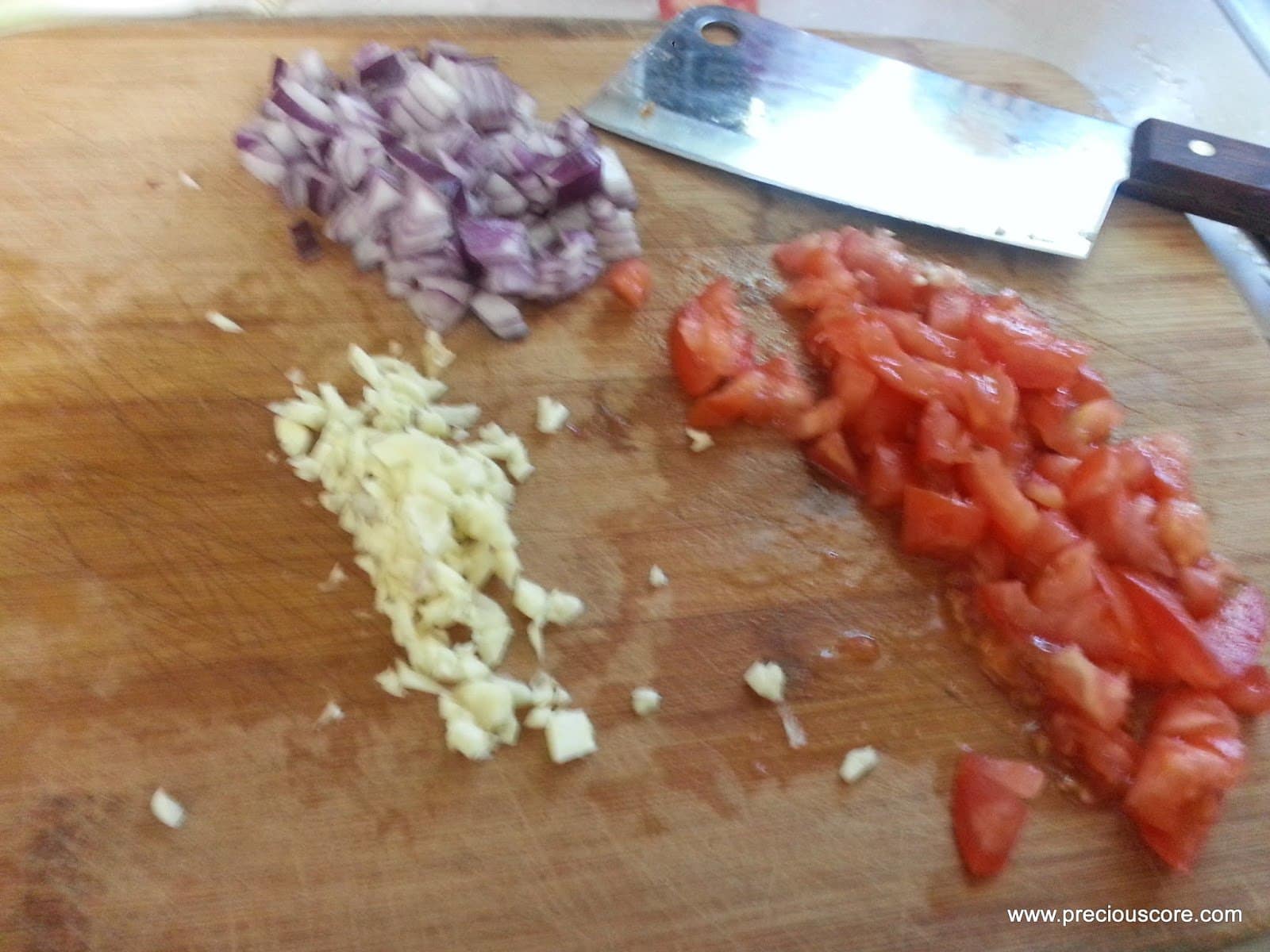 Heat oil in a pot/pan/skillet/wok and saute all of that chopped goodness, baby!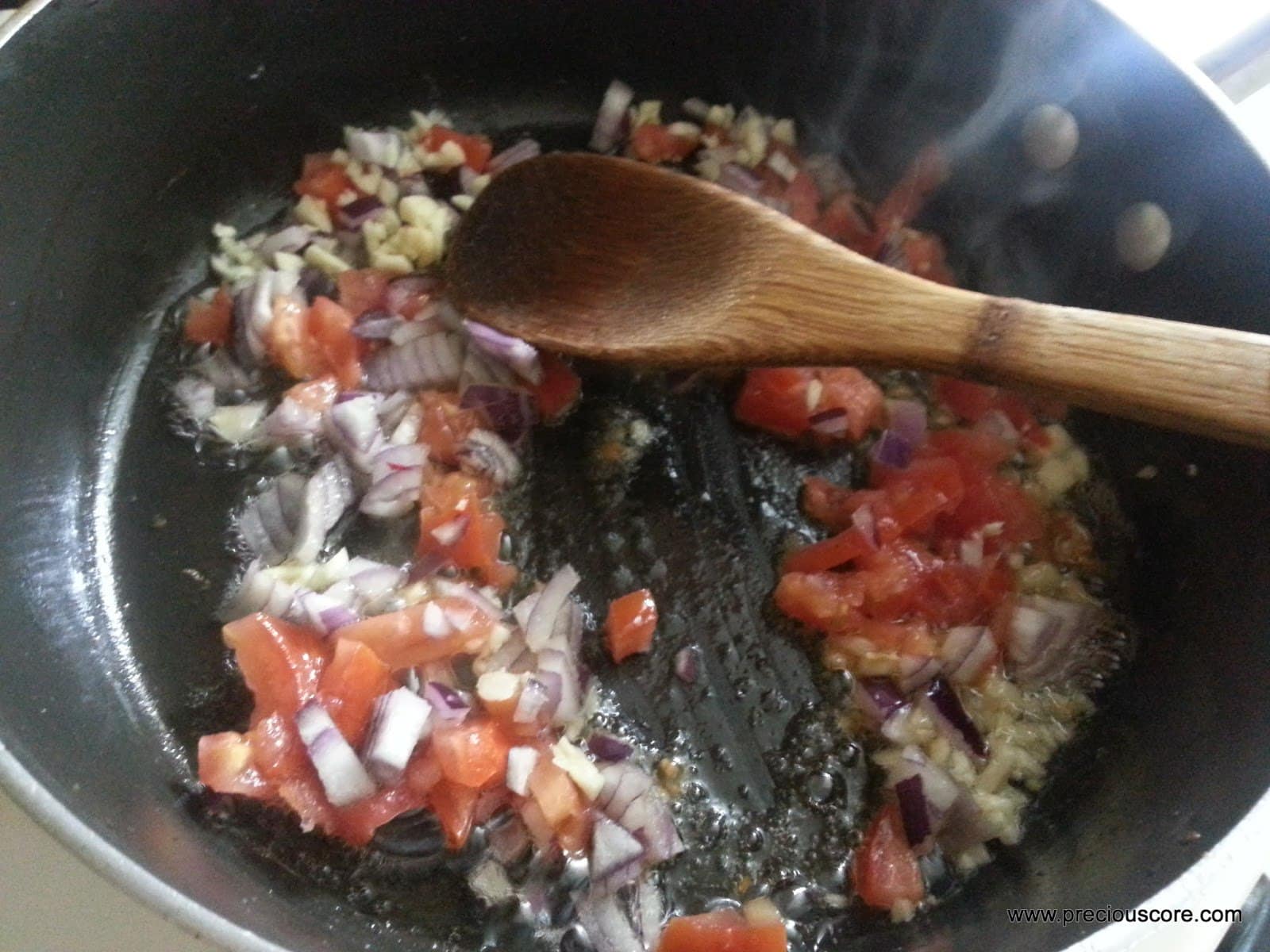 Now add in your ground beef.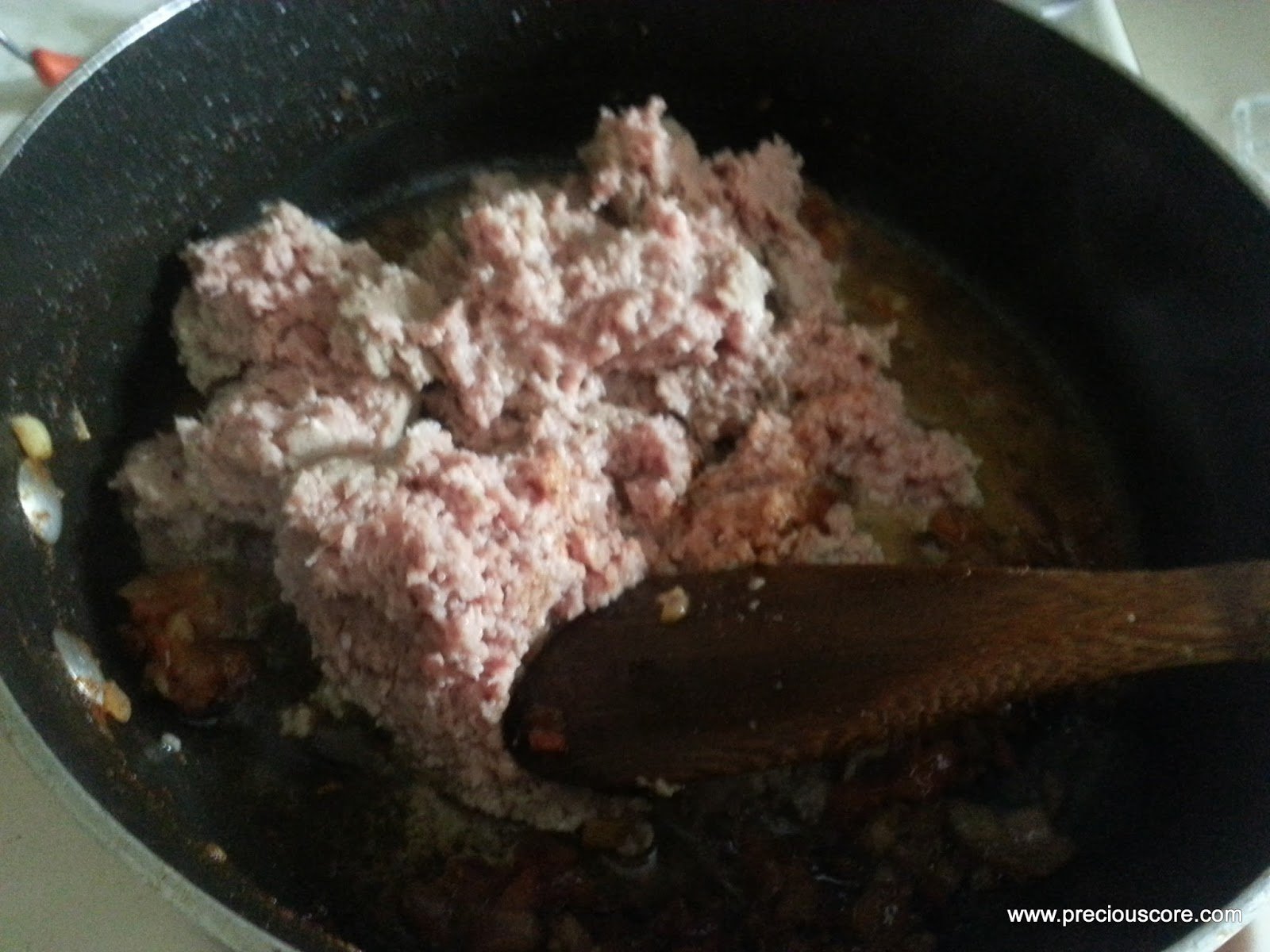 *singing*
You better watch out
You better dance now
You better smile
And be ready to enjoy
Mexico is coming to town!
Errm, let that cook an medium heat as you stir continuously, making sure you break the meat with a wooden spoon. If you don't do so, it will stick together.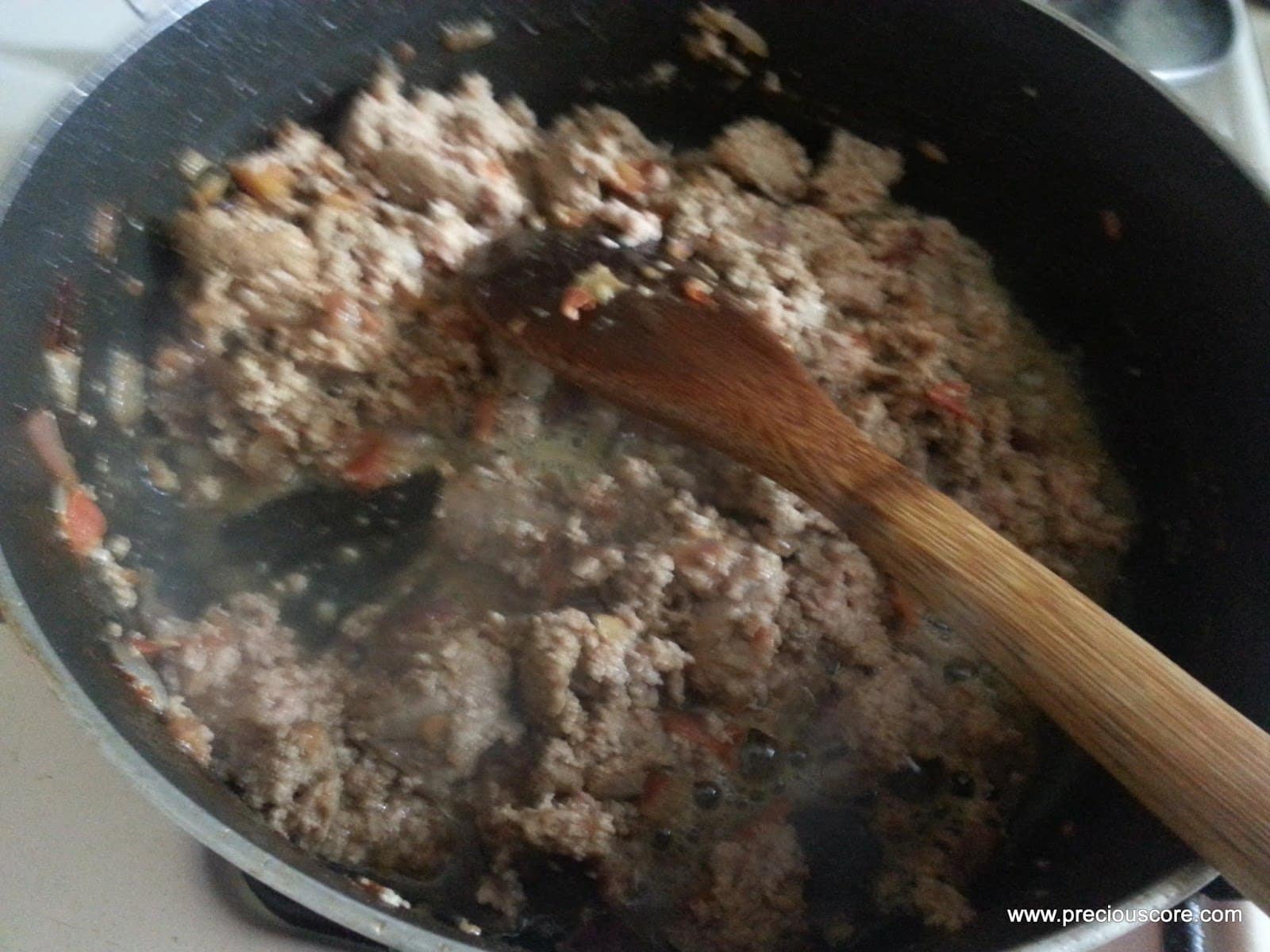 Put in chopped green onions. Season with salt, maggi and all powdered spices. Let it cook, let it cook, let it cooooook!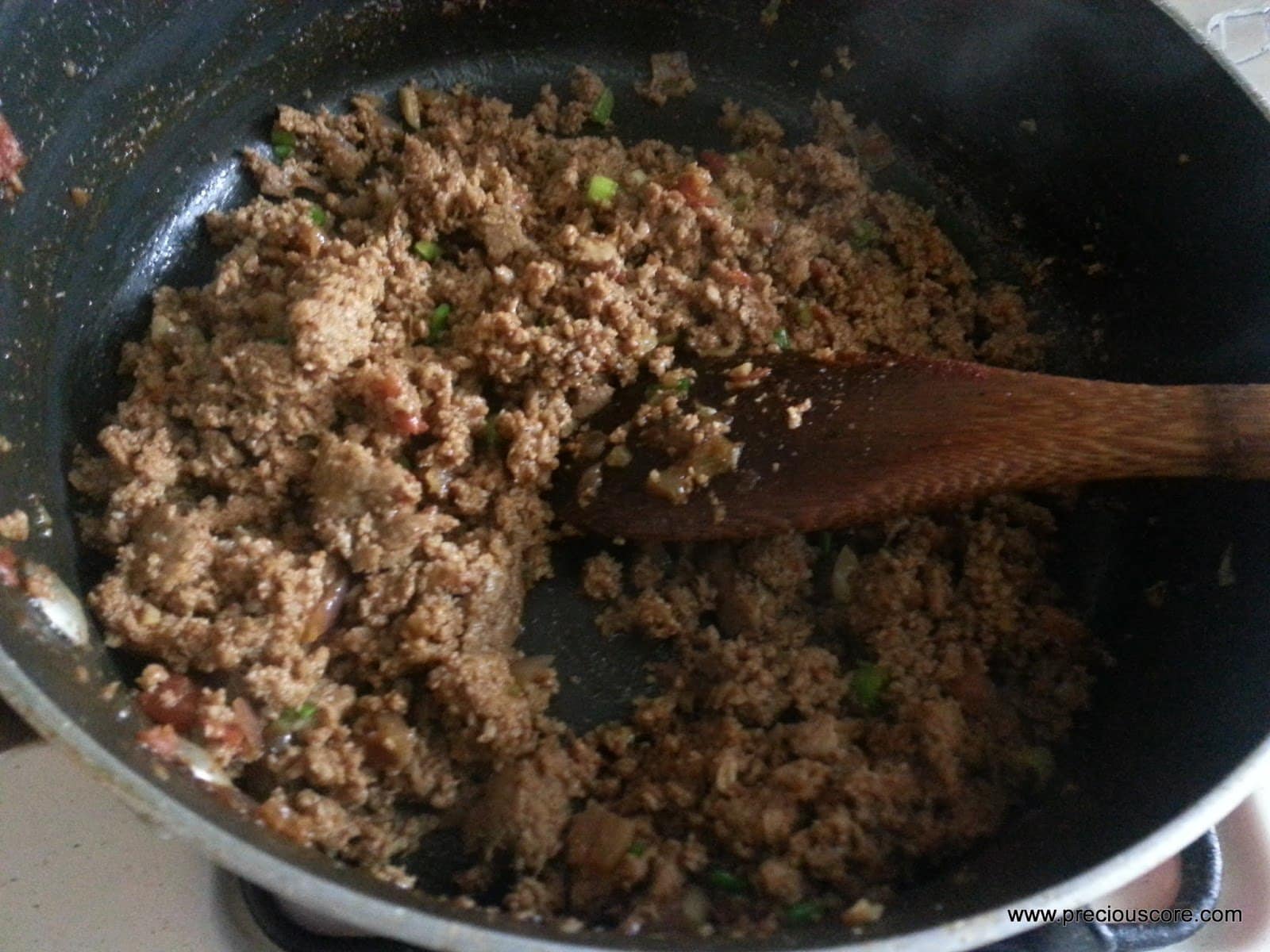 *Bridge*
She sees your taste buds
She knows what you will like…
You better watch out
You better dance know
You better smile
And be ready to enjoy
Mexico is coming to town
I don't know why I'm thinking of Christmas in June. Oh well…
Taste your meat to ensure the flavours have married together properly. Turn off the heat.
You remember the other half onion? Chop that up with some bell pepper.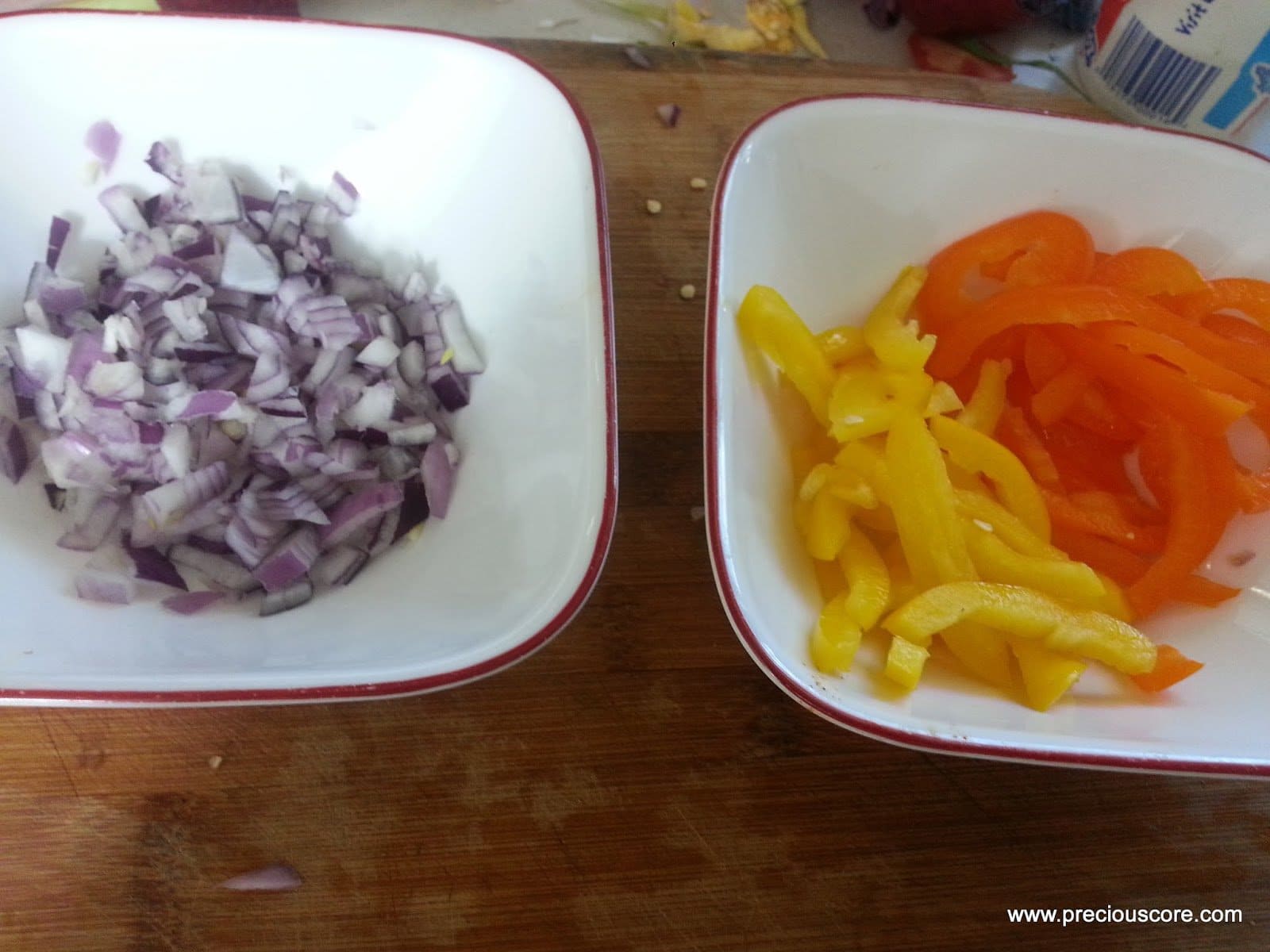 Rub mayo on one end of each wrap. Ha!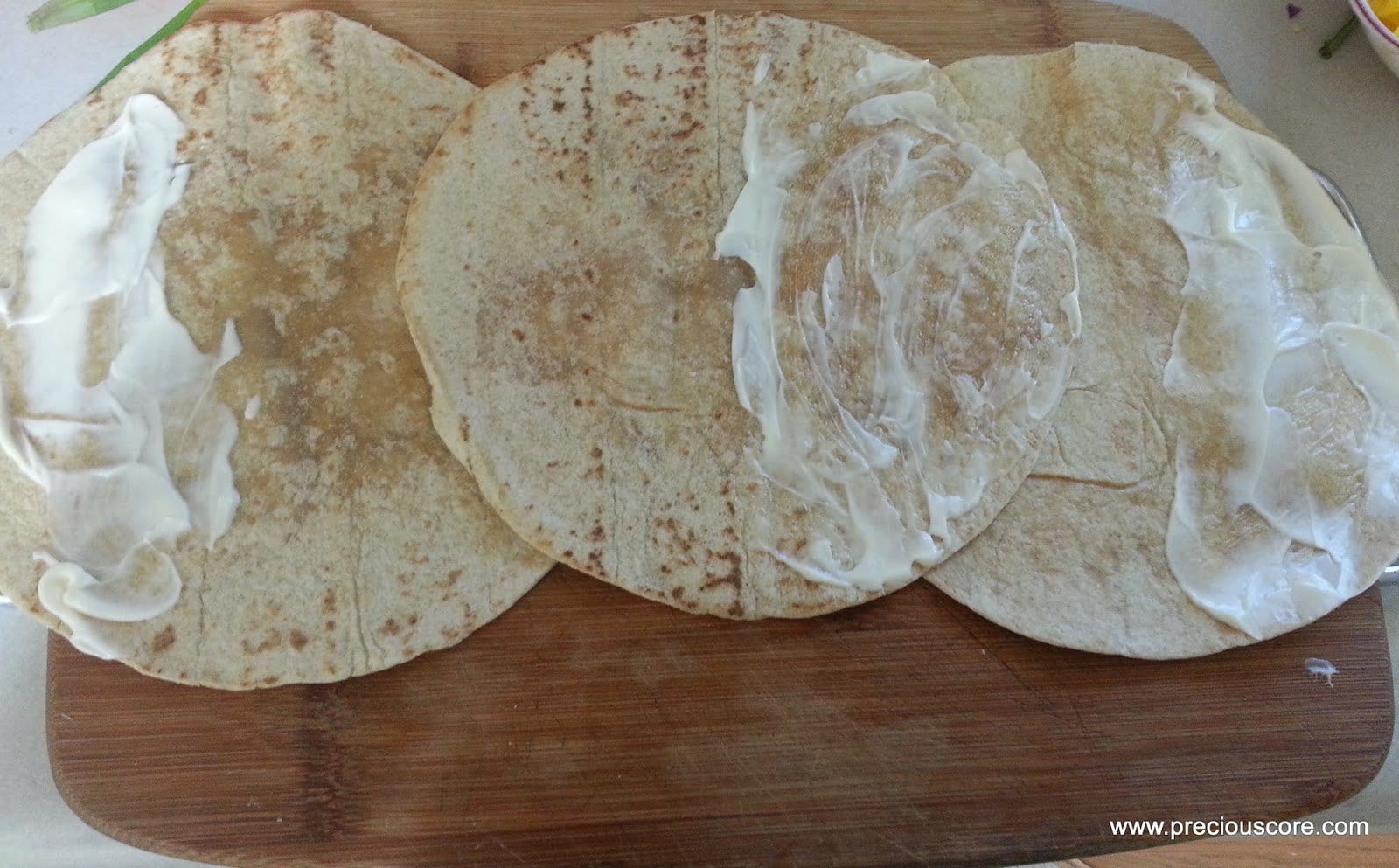 Put in your meat. Aha!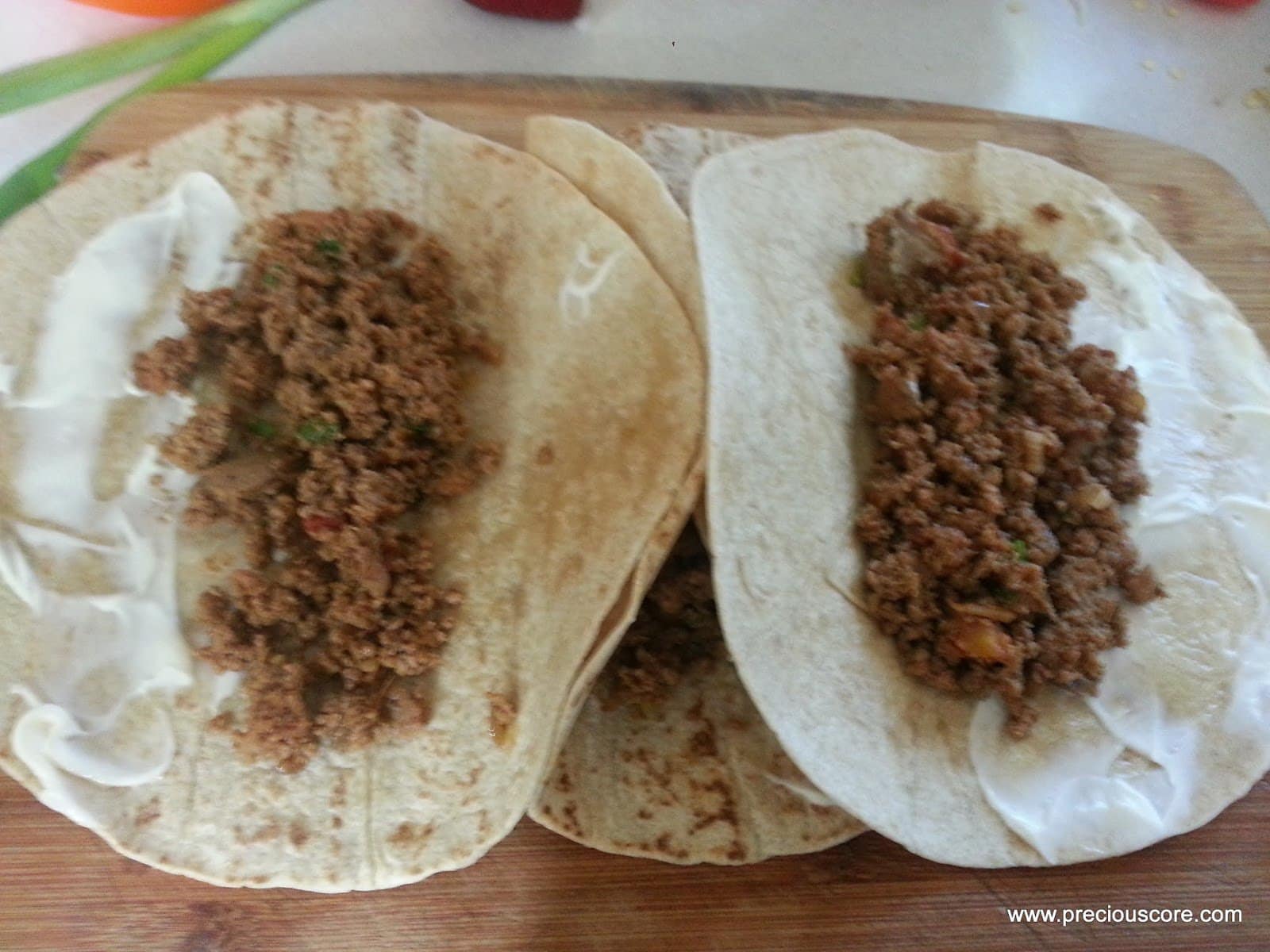 Top with veggies. Ahaha!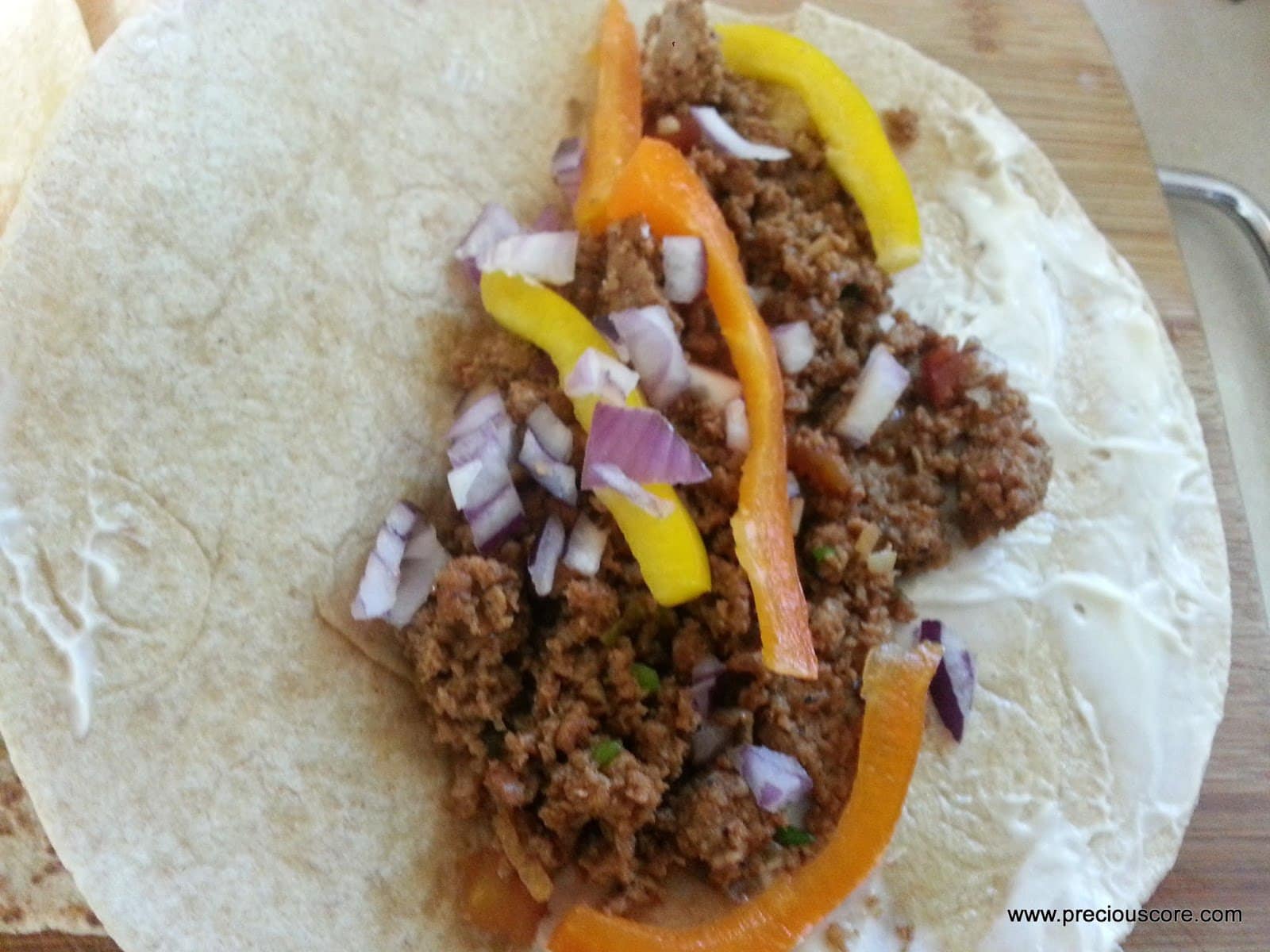 Wrap baby, wrap!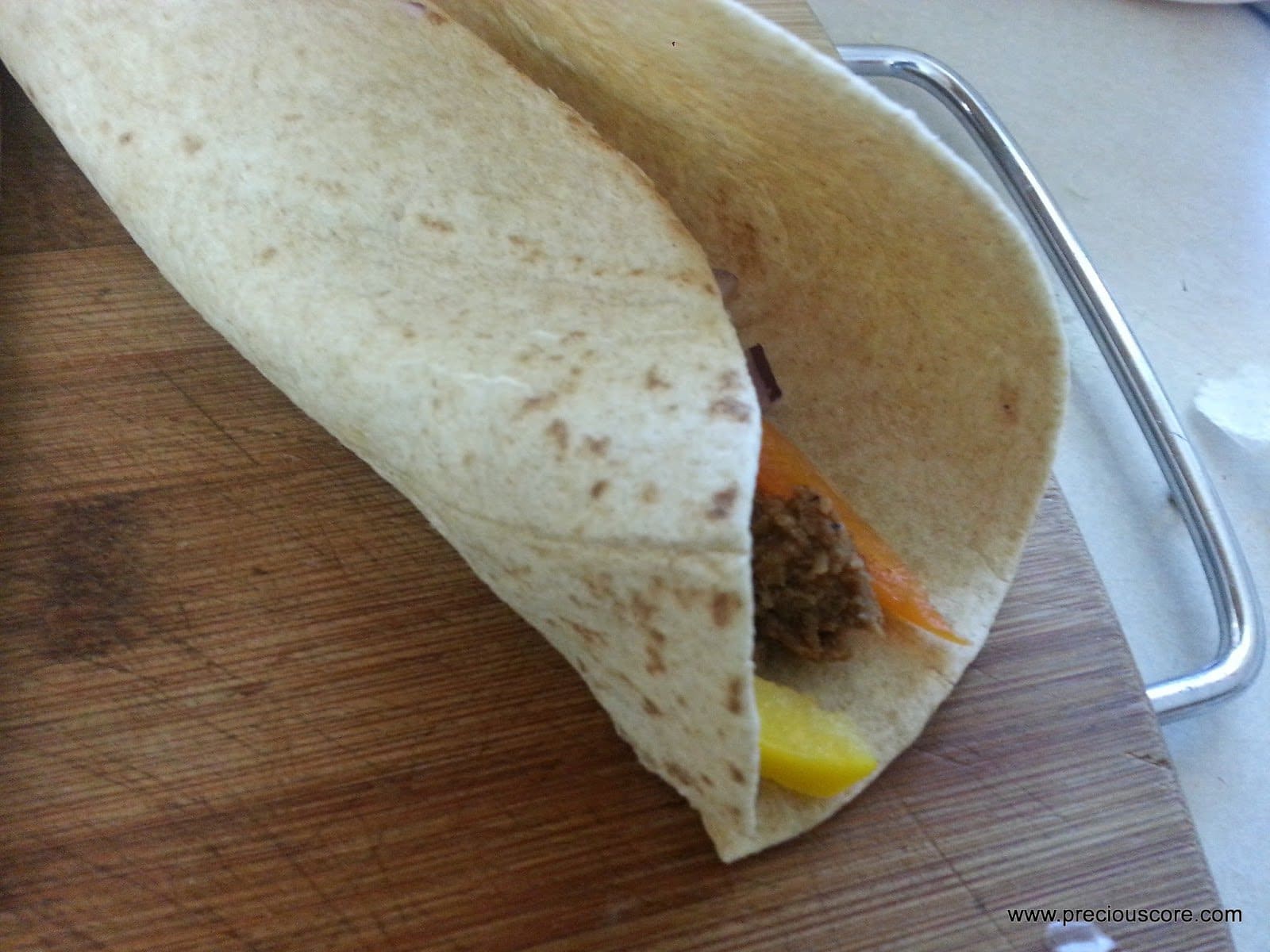 Now give that a HUGE bite. How did it feel?