MY FITNESS ROUTINE: HOW I WENT FROM A SIZE 12-14 TO A SIZE 6-8
Published Feb 28, 2016
Updated Apr 27, 2017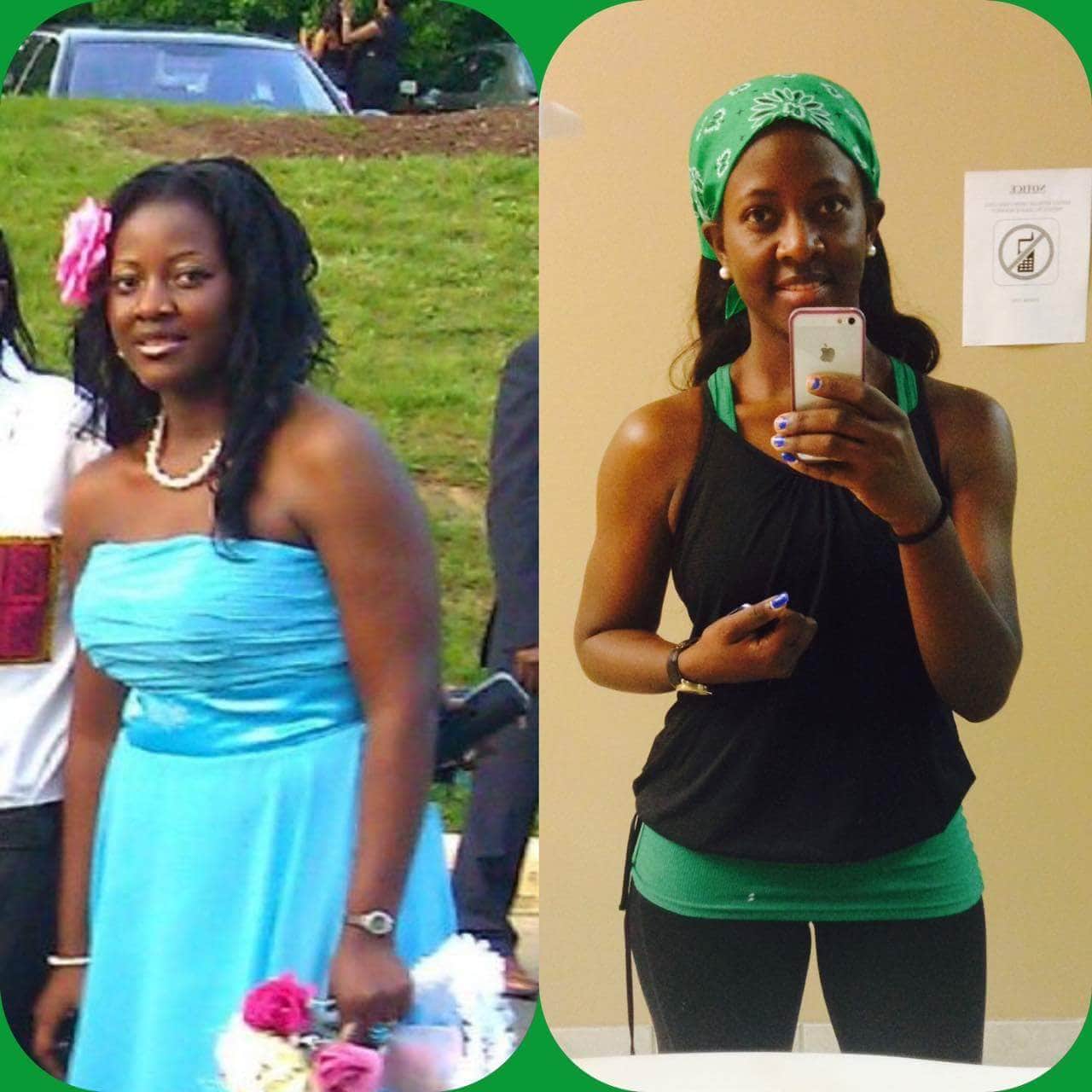 Nora G. Wokia (pictured above) is an event decorator, a fellow foodie and a young lady who is so passionate about a healthy lifestyle. Through hard work, she went from a size 12-14 to an enviable size 6-8! She first shared her weight loss tips on a shared Facebook group, First Ladies and I asked her if I could do a feature on her here so more people could benefit from her approach to a healthy lifestyle. Here is what she's got to say:
"I have been contacted by a couple of ladies on what they can do to lose weight and keep fit. I am no fitness coach and I don't claim to be one but I'll share my own regime, what I have been doing so far and I hope it helps.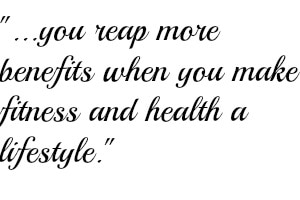 Here is basically all I do as per my health and fitness. I don't like to call it weight loss journey like I use to years ago because it is not a quick fix or some goal to achieve and that's done. That is because I noticed you reap more benefits when you make fitness and health a lifestyle. That way you don't only get to lose the weight, you also get to keep it off for good and feel strong, healthy and youthful while doing so. I will list all of what I have been doing and some tips too:
– First, it may sound stupid to say this but commit this in prayers. Yes, do so! We usually assume we can do this by ourselves and that it may be vain to ask God for help in this domain but that's so not true because His desire is for us to be in good health and nothing is too small to commit in prayers.
Besides, if it were that easy, obesity/overweight wouldn't be an issue in the world today. Your prayers will help u find that motivation you need when you most need it – trust me, there'll be times like that. The Holy Spirit is my coach!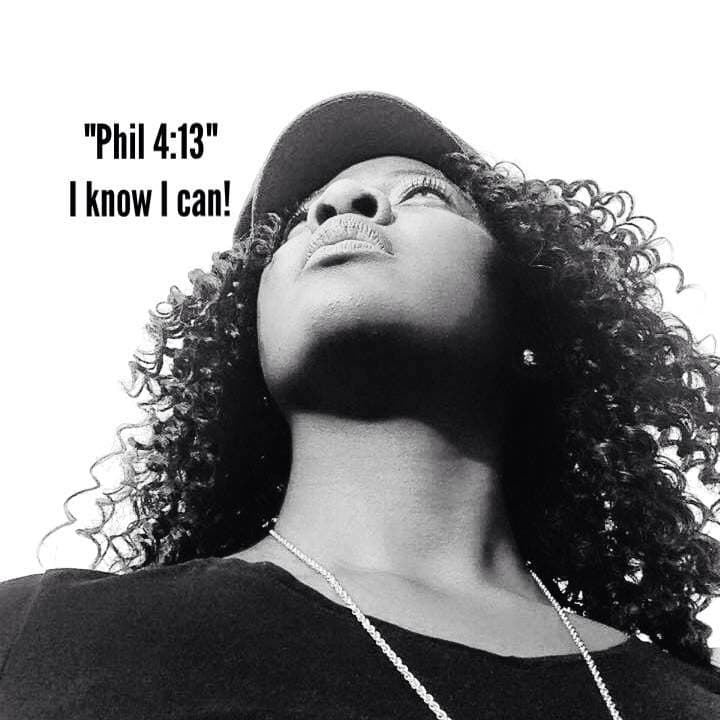 Nora G.
– Second, write down your current weight and set realistic goals and also short term ones like "lose 10lbs in 2 months" then after two months you can evaluate how much you lost. If it were more or less or exact and then set new goals from there on. That way you always have something to look forward to.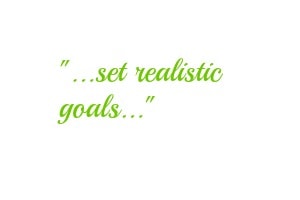 – Avoid weighing yourself everyday or every week. It could be depressing because sometimes we lose inches and don't lose weight and the scale won't show you that. Moreover, your weight tends to fluctuate throughout the day. You can decide to weigh every two weeks or once a month.
– Without biting my words, I would say cut out every artificial drinks – soda/pop, artificial juices (I only drink natural juices and smoothies made by myself with my juicer), beer and alcohol. ( u can have alcohol occasionally if you do drink alcohol). I drink a LOT of water, I mean a lotttt!!! I can't over emphasize how beneficial water is to weight loss and also to your health. 2016 January will mark exactly 11 years that I have never been sick and I want to believe it is as a result of drinking tons of water because January 2005 was the year I cut off artificial drinks and sweets and increased my daily intake of water. Also, it clears your skin and rids you of acne.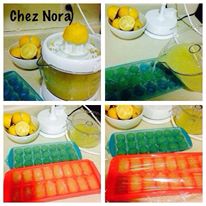 – I eat a lot of proteins, fruits and veggies and I have cut out white carbs such as white bread, anything made with white flour, white rice, pasta etc ( I still eat white carbs occasionally). I do brown rice, sweet potatoes, brown bread, quinoa and whole wheat pasta. Also, oatmeal is ideal for breakfast as it is high in fibre. In all, moderation is key!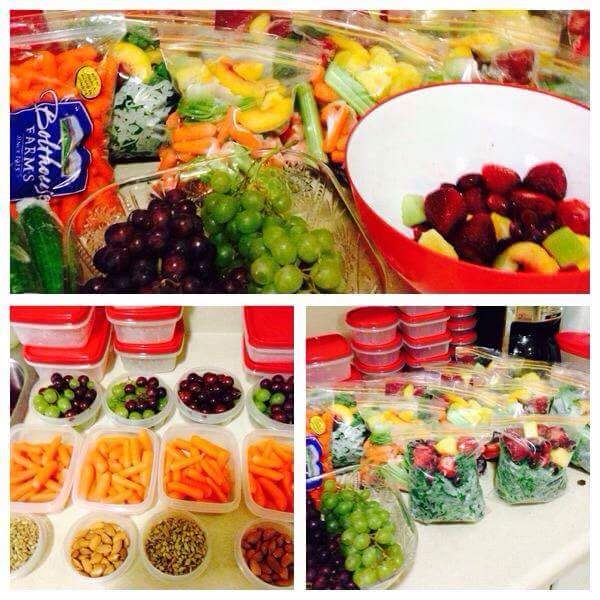 Nora's snack packs
– For workouts, I do a lot of weight and strength training and a quite a bit of cardio for the heart. When I started, I did more of cardio and as I researched more, I found out strength and weight training are ideal in building lean muscle and to maintain your curves as you lose weight because doing only cardio will get you slim but you will lose muscle and curves and trust me, you don't want that. Not to say cardio is not good for you because you need it for heart health and also to burn fat quick. An ideal combo will be to do cardio, strength and weight training.
We can't spot train- that is workout just a particular body part to lose weight in just that spot like doing only crunches to get a flat tummy. Same way when we eat unhealthy, fat goes to wherever, when we workout, fat comes off from wherever. Yeah, sounds crazy and I'm sure you're wondering why then do we do crunches and abs and all that. Doing all those builds resistance and helps you lose faster while at the same time building muscle and toning those areas as fat comes off especially if you're using weights.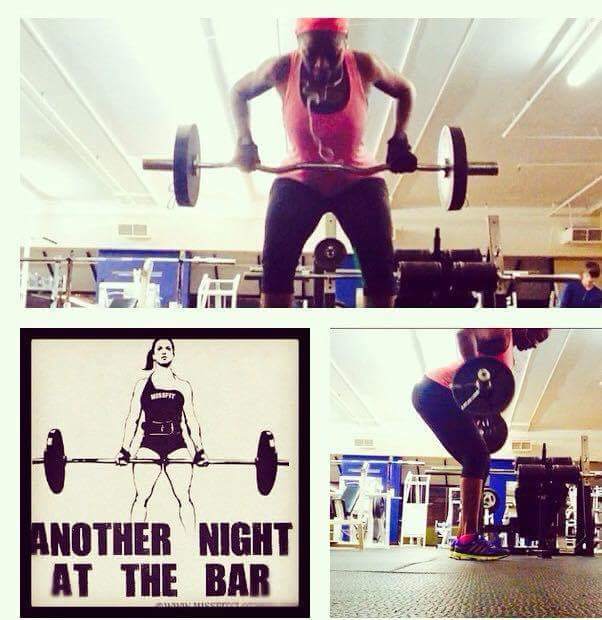 Cardio is good for losing fat but not as good as weight training especially if you wanna target your arms and thighs and tummy and keep your curves. Cardio will help you burn the fat but then since you're not training muscle, you will start burning muscle. In the long term, you would've lost the weight but also lost muscle and developed flabs, and it is easy to gain back all the weight and even more if you stop. We naturally lose muscle as we age, so exercises that aid muscle loss are not ideal. Rather focus on those that require you to use your body weight if you don't like weights and in the long term, you will lose fat and build lean muscle as well as maintain it when you are not working out.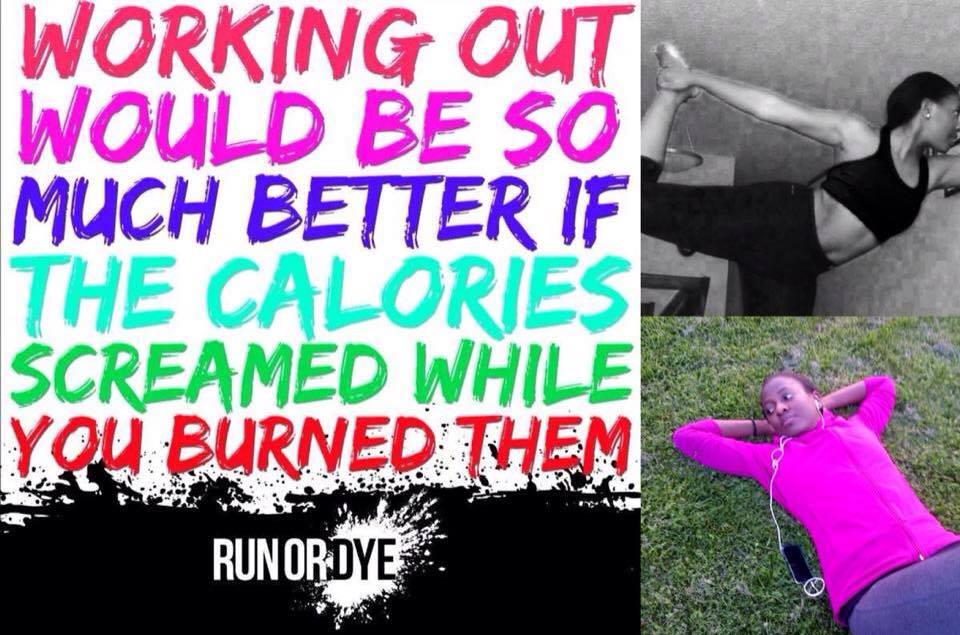 Weight training, on the other hand, will help you tone up those areas as you lose the fat. That will keep your curves and help you build muscle. If you stop working out for a while because of some injury or whatever, you will still be burning calories because more muscle means increased metabolic rate. The best kind of cardio will be HIIT cardio (High Intensity Interval Training).
The best way to go will be to incorporate both like I had mentioned earlier, which is what I do. I weight train 3-4 times a week and do cardio 2-3 times a week. You can alternate as you wait for your muscles to heal or you can do both on the same day but do weights before cardio.
Attached below is my daily workout schedule. Yours could be different depending on your day to day schedule.
SUNDAY – Leg day and Abs
MONDAY. – Rest day
TUESDAY. – Cardio
WEDNESDAY – Back and Biceps
THURSDAY – Rest day
FRIDAY – Cardio
SATURDAY – Shoulder/Chest and Triceps
I change my schedule to fit my day to day activities and work.
– I never had a gym membership until 2014 in September when I decided to focus more on weights. I use to work out at home. I bought a yoga mat, two 5lbs hand weights, two 8lbs weight and one 30lbs weight, jump rope, resistance band, lots and lots of workout DVDs. Then I found interesting workouts on YouTube and stopped buying workout DVDs. Fitness blender workouts on YouTube are the bomb! And they're all free!!! It may be hard to find hand weights to use at home in Cameroon but you can fill small tangui (plastic) bottles with wet sand. That's what I use to do before I traveled out of the country. It works fine too.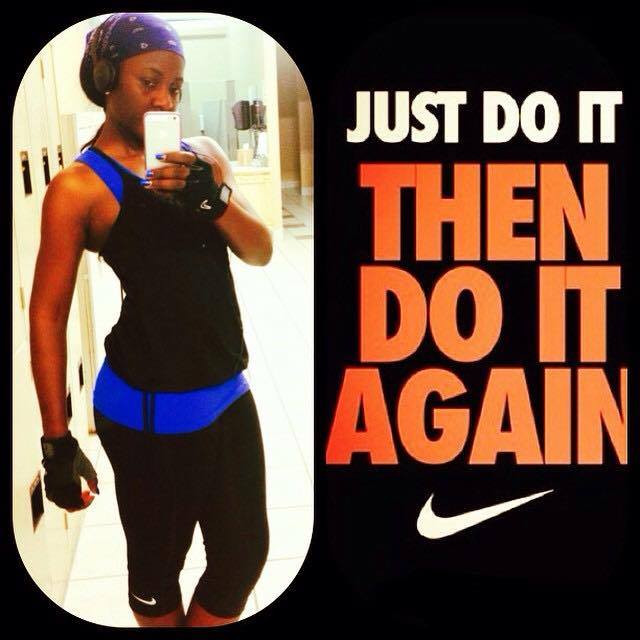 Keep in mind that you can do all of the above and jeopardize it all by not eating right. It is 80% what you eat and 20% working out ☺️. Say you go a month eating clean, no cheating and drinking enough water, you will drop pounds like crazy but if you go a month eating junk without any portion control and working out like a beast, you may not lose a pound and even if you do, it would very minimal. Bottom line is, a combo of both will reap greater results ?.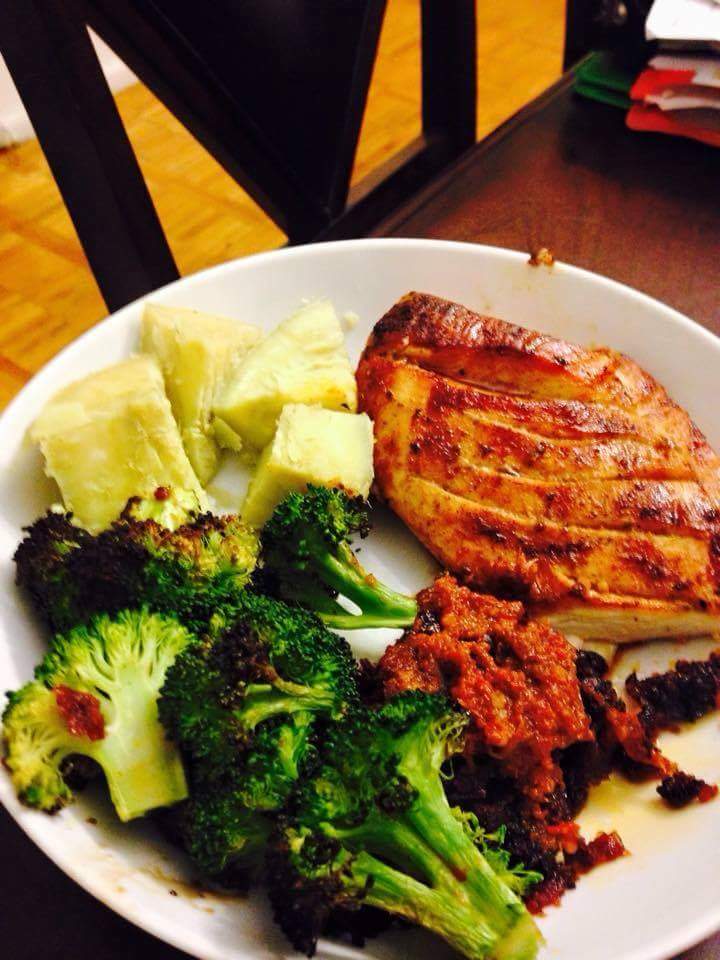 Nora's meal
Finally, be patient and take one day at a time as it takes 4 weeks for you to notice your body changing, 8 weeks for your friends to notice and 12 weeks for the rest of the world to notice. Give it 12 weeks and keep living it. Once you start please don't quit!☺️"
Thanks for the tips, Nora! I will use them to get rid of my four-month pregnant-looking belly and maintain a healthy lifestyle. Keep going, girl!
Follow Nora's Event Decor page on Facebook @ Nora-G's Decor
Web: www.noragsdecor.com
For more fitness inspiration, follow her on Instagram: @nora.g.w