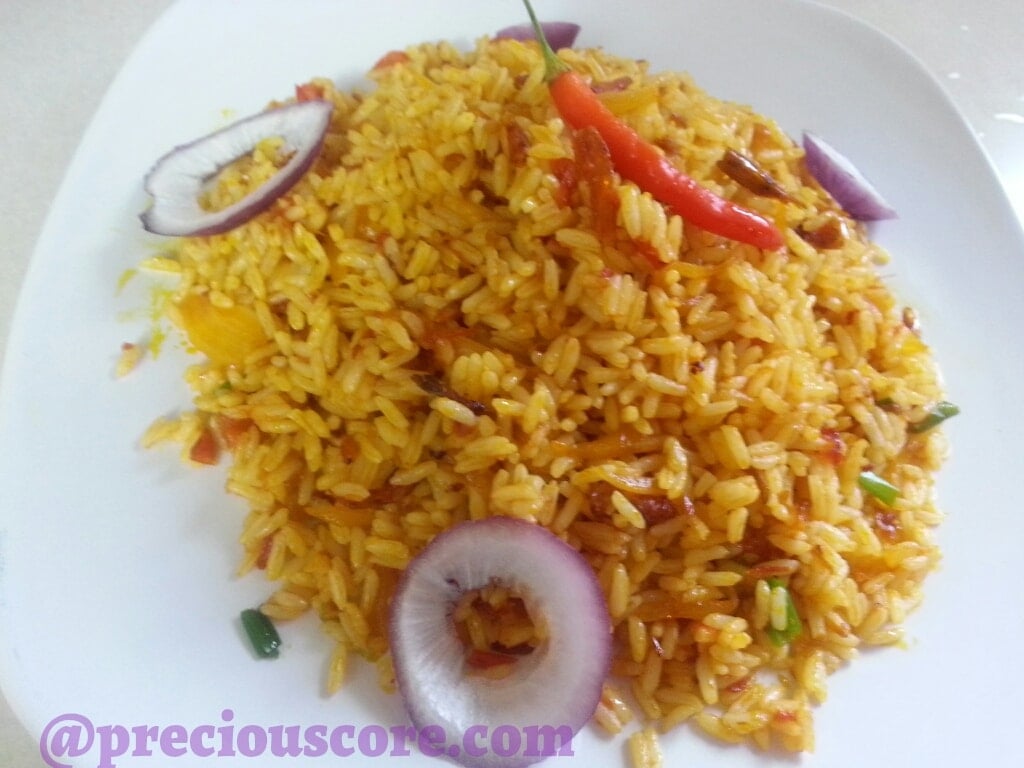 I did not wake up this morning planning to pen down a recipe. But after making this quick early morning craving, I thought I should share with someone. Who says a one pot rice dish always has to start with raw rice? You can make it with cooked rice and it will taste even better because the flavours won't be overcooked. That's how I make my
Jollof Rice.
This morning I had a pot of boiled rice that looked like it had no future. Then once again I had a culinary vision. I hopped into my kitchen and made me some Njanga Rice. "Njanga" is the local name for crayfish in Cameroon. It looks like mini shrimps and the taste is outta this world. Combine it with palm oil, chili pepper, crayfish seasoning cube and rice and your taste buds will be zengeing for Jesus.
NJANGA (CRAYFISH) RICE RECIPE
Prep time: 5 mins
Cook time: 30 mins
Total time: 35 mins
Serves:4
Here is what you need for this quick, simple and yummilicious dish.
4 cups of boiled rice
2 medium tomatoes
1 medium onion
1/2 cup of palm oil
1 crayfish seasoning cube (maggi crevette)
2 Chili peppers (or 1 habanero pepper)
1 stem green onion
I finely chopped garlic clove
1/4 cup crayfish
Chop onions, tomatoes, chili peppers, green onion and set aside.
Put your palm oil in a clean pot and allow to heat up. Add in chopped onions and fry for a while. Add in chopped tomatoes and fry until acidity is much reduced.
Add in your crayfish, garlic, chili pepper and green onion. Adding crayfish and garlic to hot oil like this unleashes a very lovely flavour.
Put in your boiled rice and mix well.
That's it! That's really it!
If you have some avocado, cut it and enjoy with your Njanga rice.
See you in the next post!