OGBONO AND EGUSI SOUP- "SOUP OF THE YEAR"
Published Jan 23, 2016
Updated Apr 27, 2017
Ogbono soup is very dear to my heart because my girlfriend, I mean my big sister, I mean , my mother cajoled me into falling in love with it. Whenever she cooks it, there is a spirit of jubilation in our home. My father who chairs the jubilation party will smile inevitably as he presses his steamed yellow pepper into the delicious soup. Our love for this soup caused us to nickname it, "Soup of the Year".
What is called Ogbono is the seed of a wild kind of Mango colloquially called "Bush Mango". Its scientific name is Irvingia Gabonensis. This is what it looks like-
Some years ago, a friend of mine who was studying food science at the time told me Ogbono has weight loss properties. I didn't take her seriously then. But after some research, I discovered that my dear soup, our "soup of the year" can make me loose weight. In fact, the seeds are used to produce weight loss supplements (just google the scientific name). So while enjoying this yummy goodness, I also diet? So good to be… but it is indeed true!
I'll tell you a little story. One day, my girlfriend, I mean my mother (why do I keep making this mistake?) and I went to a food market in Yaounde, Cameroon's capital city to purchase Ogbono. It was our first time to buy the seeds in that environment where French is predominantly spoken and we didn't know how it was called in French. Hoping that the name Ogbono was known by everyone, my Mom approached a trader and said, "Je veux le Ogbono" (I want Ogbono). The lady had no clue about what my Mom was requesting for. She kept showing us different spices and other traders joined her to suggest various things to us. That day, we sampled so many traders until our knees were feeble. We eventually found the seeds after a loooooong search. The love for Ogbono is the beginning of perseverance.
Ogbono Soup is as slimy as Okra soup. Its gooey nature is why some people love it. Some people cook it without Egusi but I'm sticking to Mama's version. It is a traditional meal of the Bayangi people in South West Cameroon. The authentic traditional version often includes black pepper otherwise known as "Tanchot". Hence the soup is also called, Tanchot. Here are some of the things you need to make this soup come alive-
3/4 cup ground Ogbono (I used pre-ground but preferably buy your seeds and grind in a blender)
2 cups of egusi
Half cup of crayfish- blended coarsely
2 pounds of boiled meat/fish of choice- I used smoked fish, stock fish, smoked turkey, beef stripes (towel) and…
1 crayfish flavored seasoning cube (Maggi Crevette)
2 small seasoning cubes
Salt to taste
1 cup of palm oil
2 hot peppers
If you are using dried leaves, soak them in slightly warm water and set aside. My mother often useds Okongobong leaves because they lend the soup a signature flavor. I don't like using dried leaves to cook but I had to since dried Okongobong is what I could lay hands on. This is the one I purchased-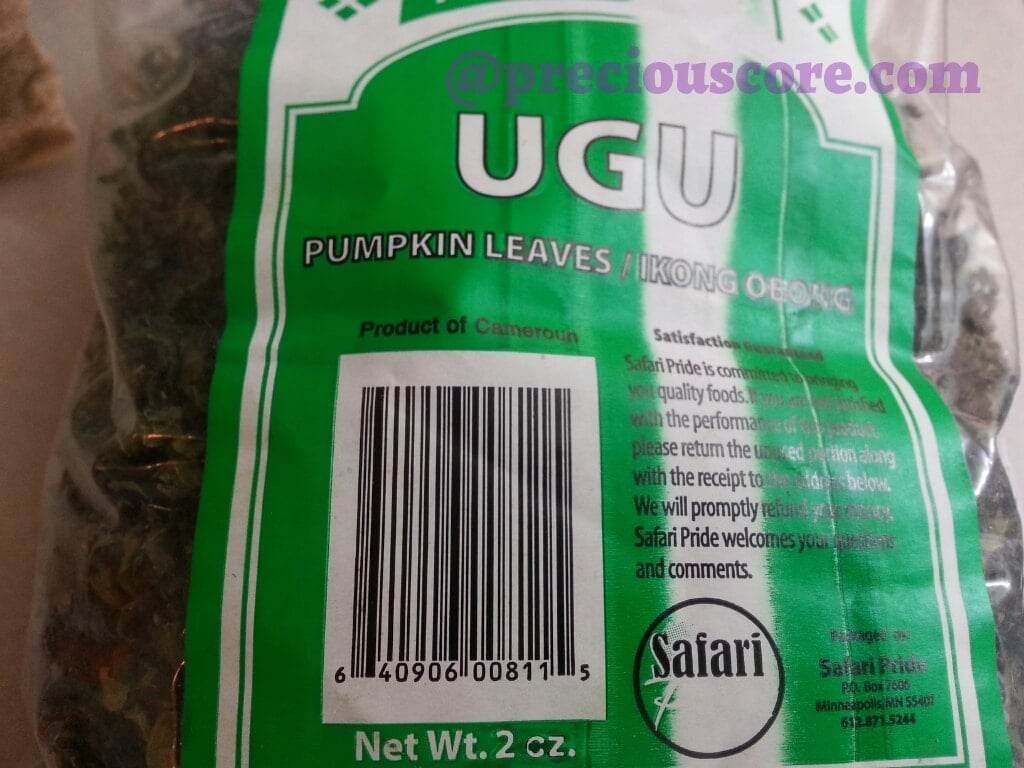 Okongobong is called "Ugu" in Nigeria
Then remove your assorted meat/fish from the pot (assuming they are in a pot), leaving the stock behind.
Then grind/ blend your Egusi. I had to shake mine in a colander first because there were some undesirable particles in the pack. So I sieved them out.
Here is the blended Egusi-
Bring your pot of meat stock to a boil then while that is boiling, you add 1/4 of water to your ground Egusi and mix to form a really thick paste. This thick paste enables some of your Egusi to be in chunks when your cooking is done. They basically look in the soup like slices of Egusi Pudding which I love. So avoid adding a lot of water at this stage unless you don't have a thing for Egusi chunks.
Add the above paste in scoops to your stock and let that cook for about five minutes. Then you prep your Ogbono. My Mom usually scatters the ground Ogbono in hot red oil. If you choose this method, note that the oil shouldn't be too hot or your Ogbono will not "draw". I prefer mixing the ground Ogbono with boiling water or stock. So take some of the stock and add to the Ogbono.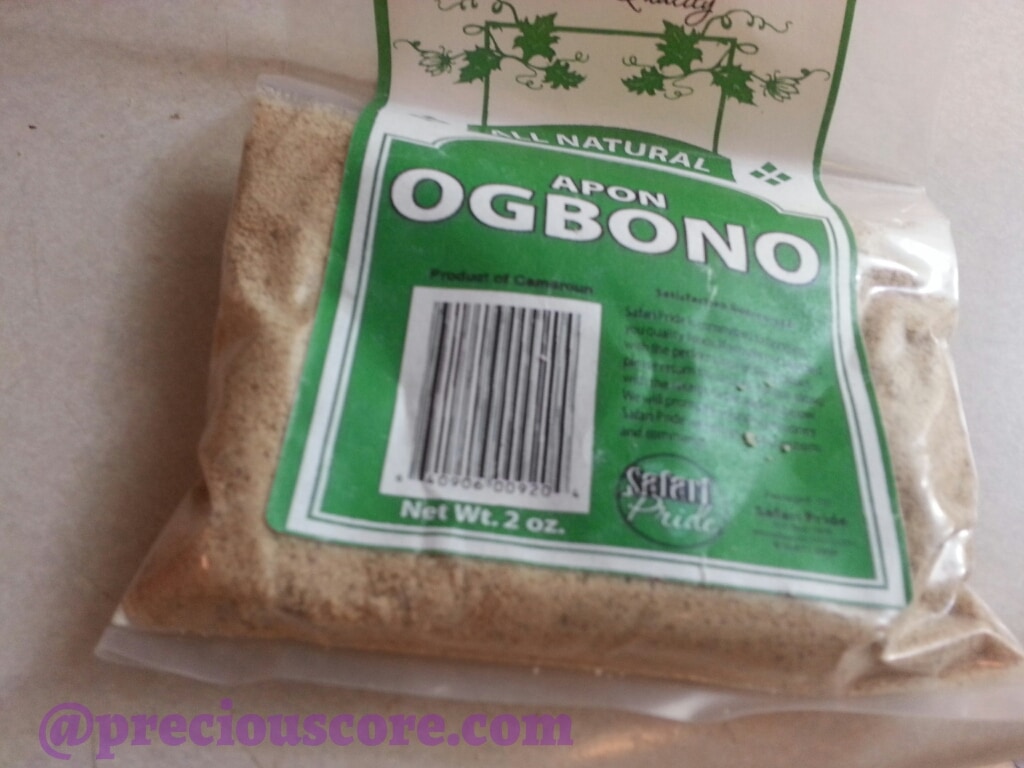 The Yorubas in Nigeria call Ogbono Apon
Add the Ogbono to the boiling Egusi.
Let them marry. "Soup of the year" is coming alive…
Well not quite yet. Add in your crayfish, peppers and seasoning cubes. You should have boiled your meats with salt so no extra salt unless you taste and the soup is not as salty as desired.
If the soup is too thick, add water to desired consistency. Then throw in the fleshy things. Oh baby!
When those fleshy things marry the soup for about 2 minutes, add in your veggies. I started with the dried Okongobong.
Then some fresh Spinach went right on top.
Simmer for two minutes. And yahoo! Your very own "Soup of the year" is ready.
Boil some water and make some Garri if you wish.
And enjoy!
NOTES
I didn't include black pepper in this recipe but you can include it if you want your soup to have a rich ethnic flavour.
I love you!