THIS PASTA SALAD WILL MAKE YOU LIVE LONGER
Published Apr 08, 2016
Updated Apr 26, 2017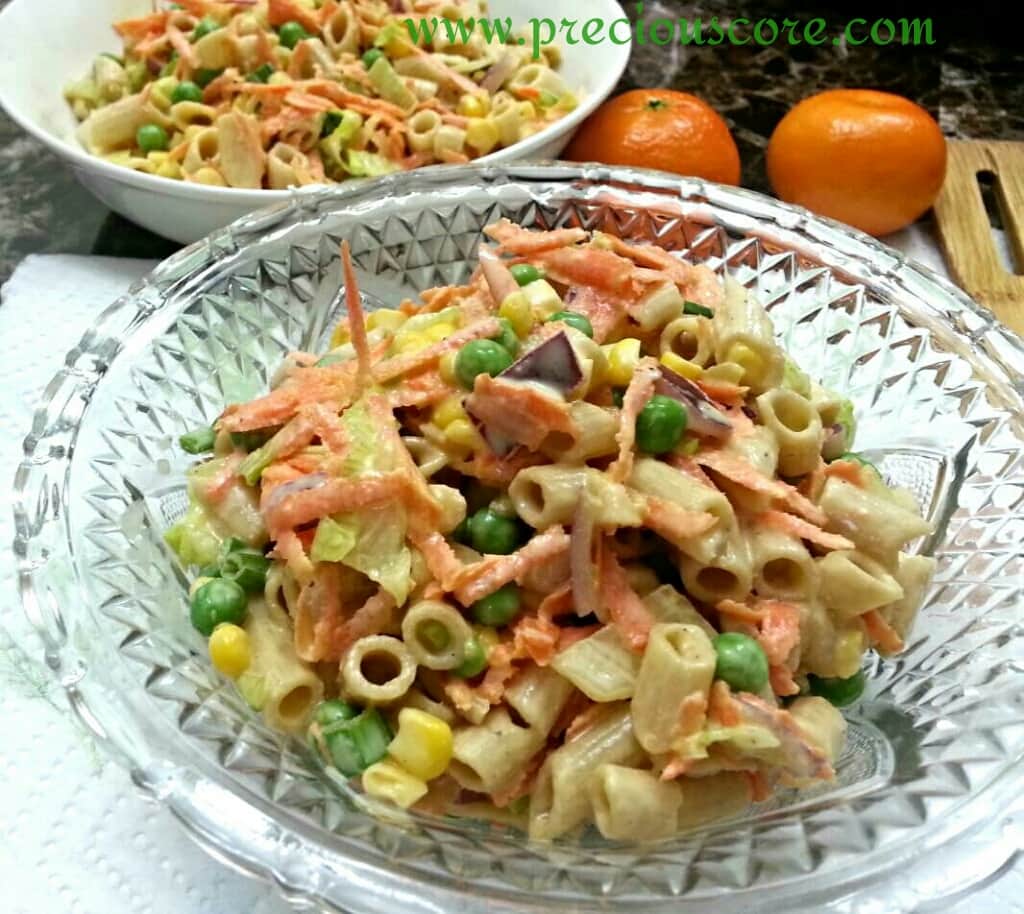 This is one of the most delicious things I've had in a long time! Even better is the fact that EVERYTHING put in it is clean and healthy. It is my take on a Pasta Salad.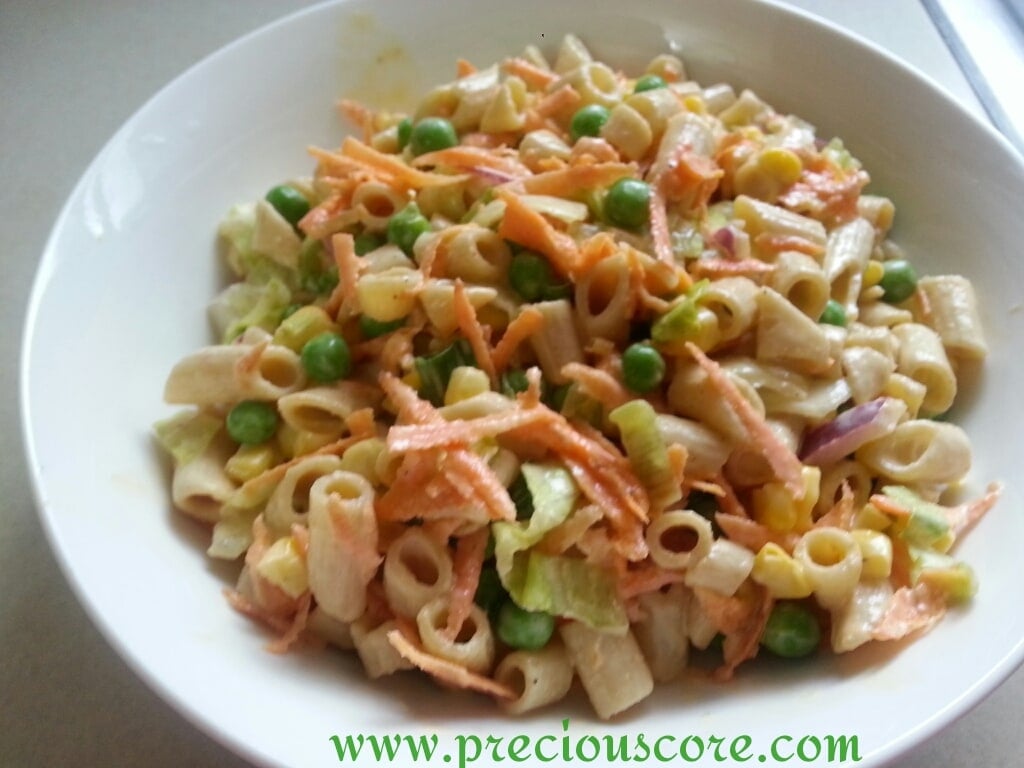 As I put this together in my kitchen, I felt like I was born to cook. I have borrowed ideas from here and there but this exact recipe is my creation. Is there a word better than delicious? Please use that to describe this.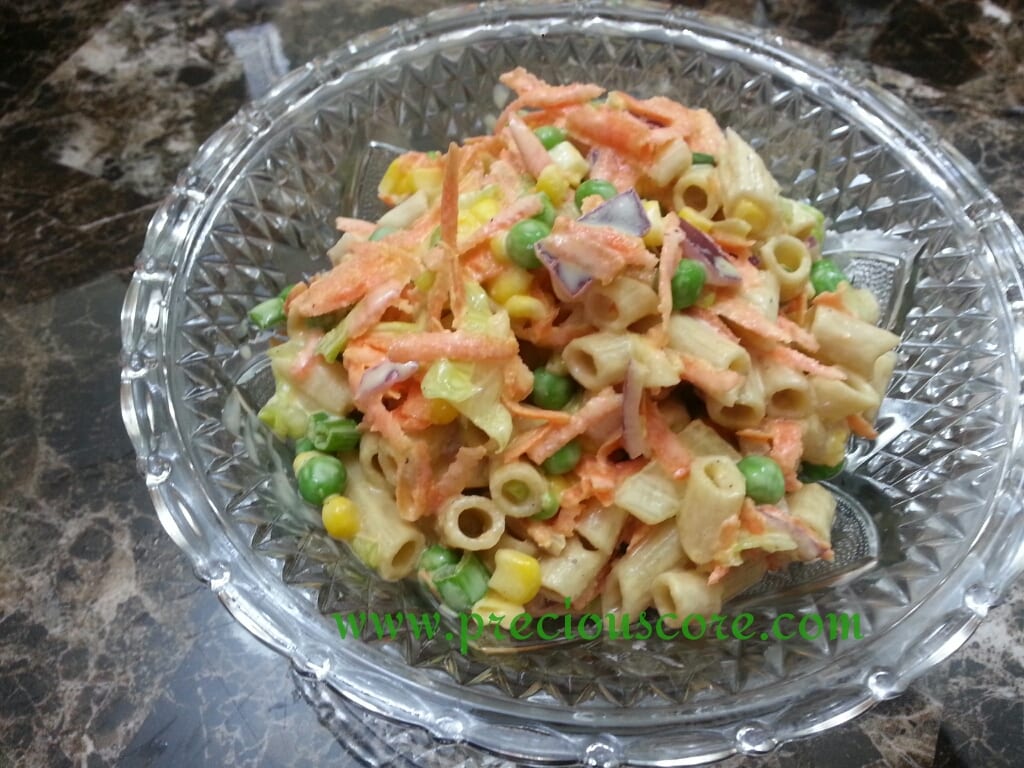 This is how I made it.
Ingredients
1 cup of whole wheat macaroni
A small portion of a romaine lettuce – about the size of your fist
1 medium sized carrot
1 stem green onion
Half of a small onion
1 cup of sweet corn and peas
For the dressing:
3 tablespoons olive oil
1 tablespoon white vinegar
Half of a small lemon
2 tablespoon Greek yogurt (natural yogurt is fine too)
1 teaspoon of brown sugar
A pinch of salt
A pinch of black pepper
Here is the whole wheat macaroni I used. It is loaded with fibre and other goodies. You see why I say it will make you live long? It tastes great! I truly don't find a remarkable difference in the taste of whole wheat and white pasta.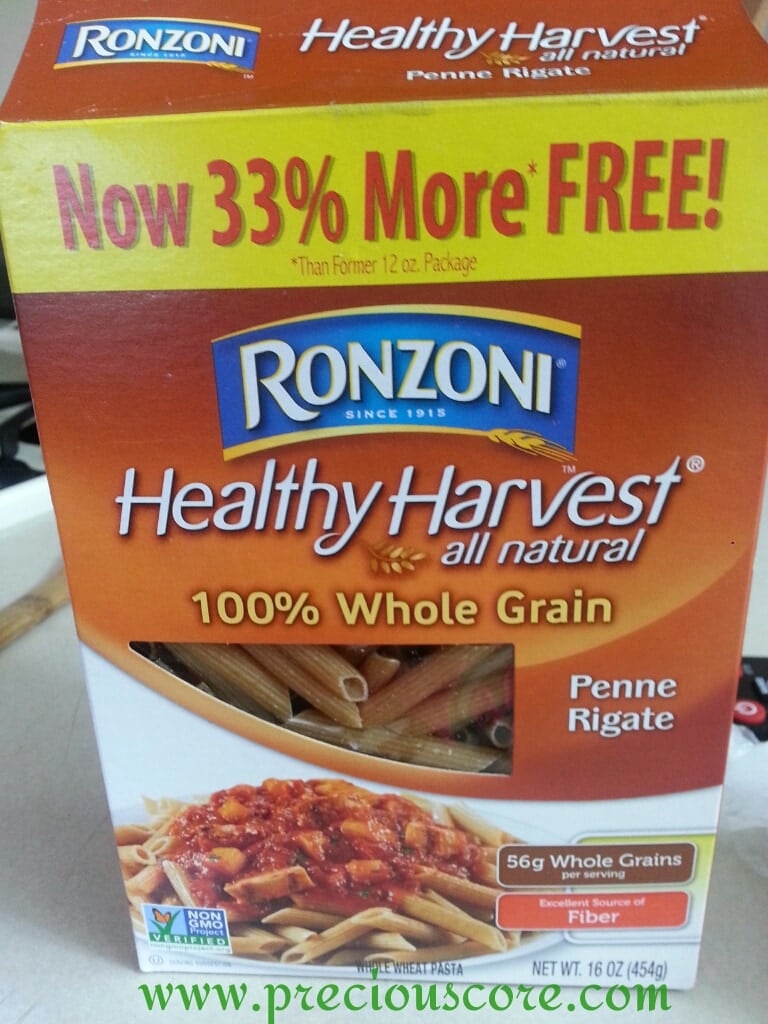 Put 3 cups of water in a pot and bring to boil. When it boils, throw in the macaroni.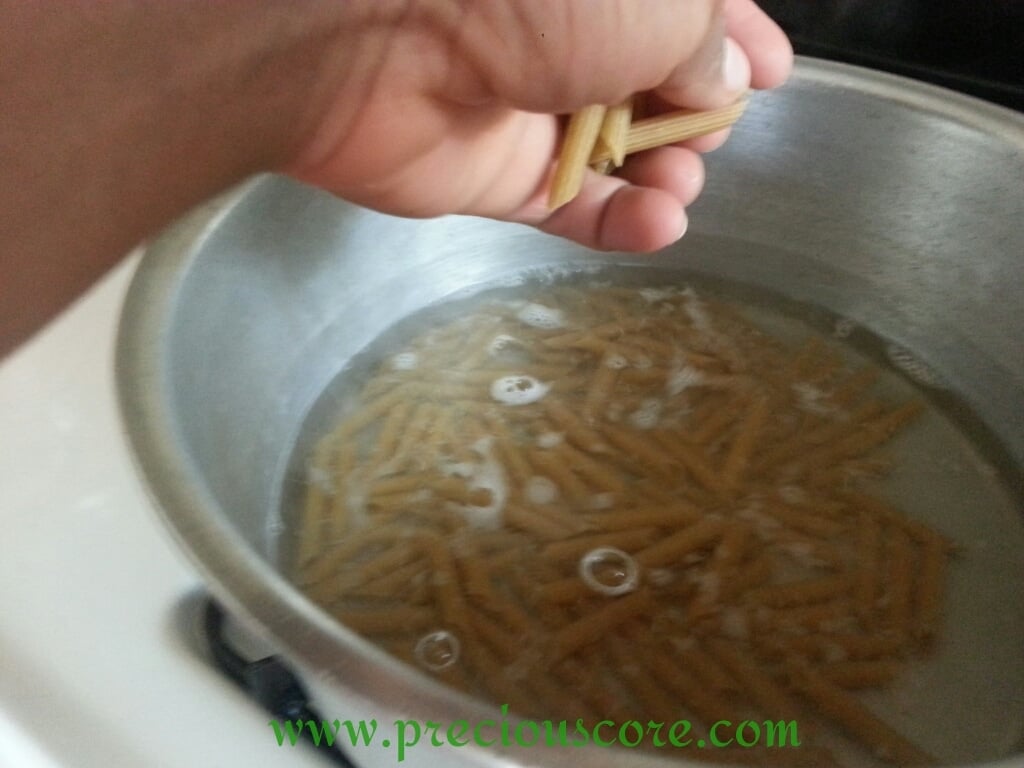 While the macaroni is cooking, chop the lettuce and onions and shred the carrots.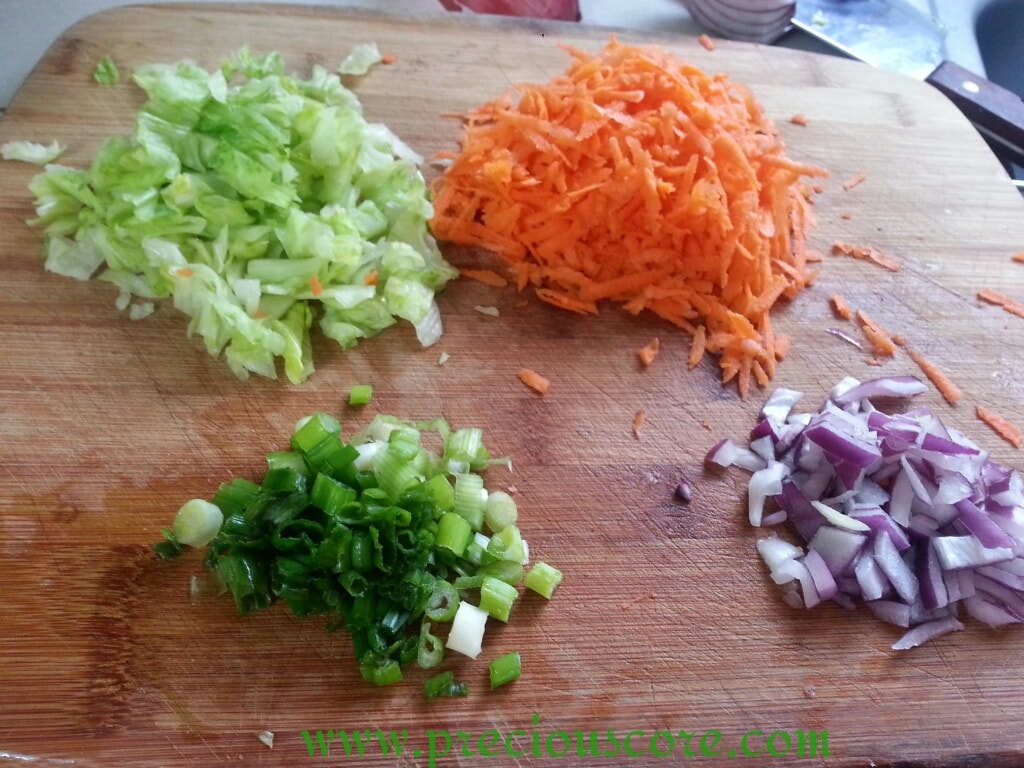 Prepare your corn and peas too. I used the frozen version so I had to rinse them out.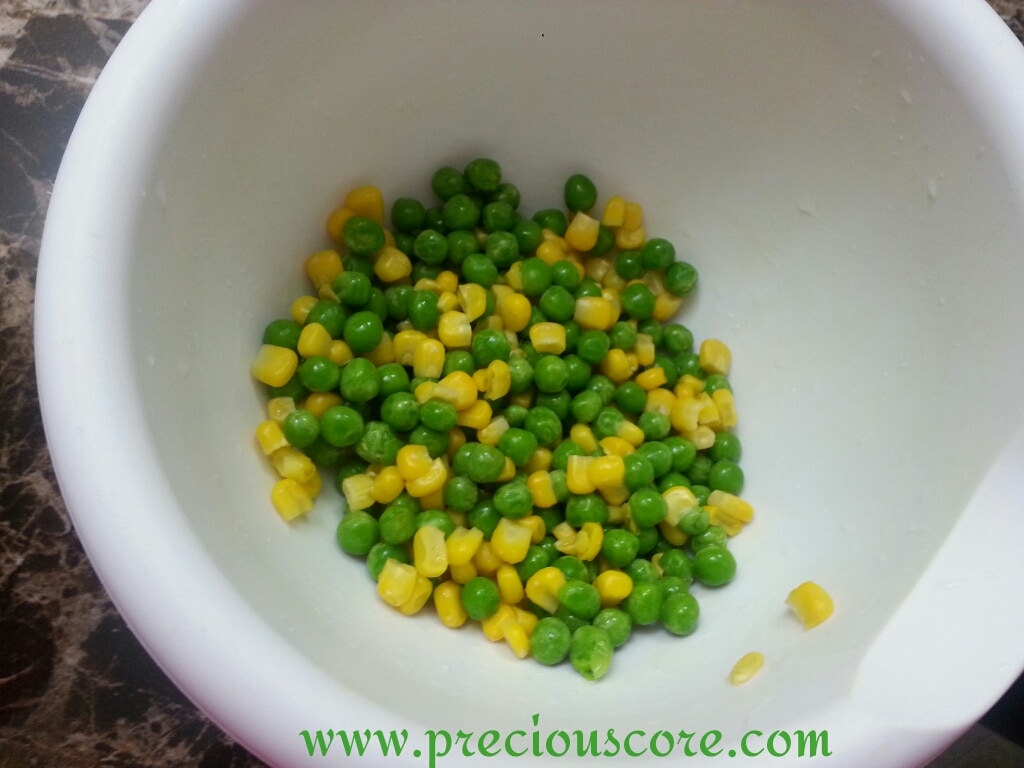 Let macaroni get to desired softness.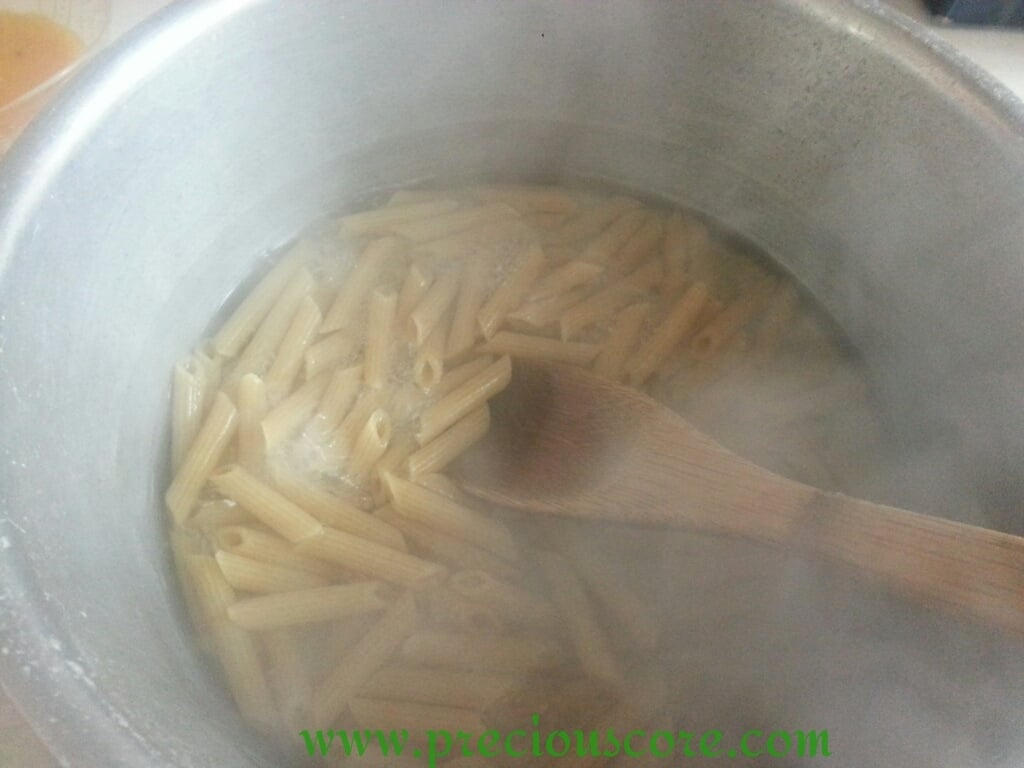 Drain it using a colander. Rinse with cool water so it gets to a comfortable temperature. Then place on a chopping board.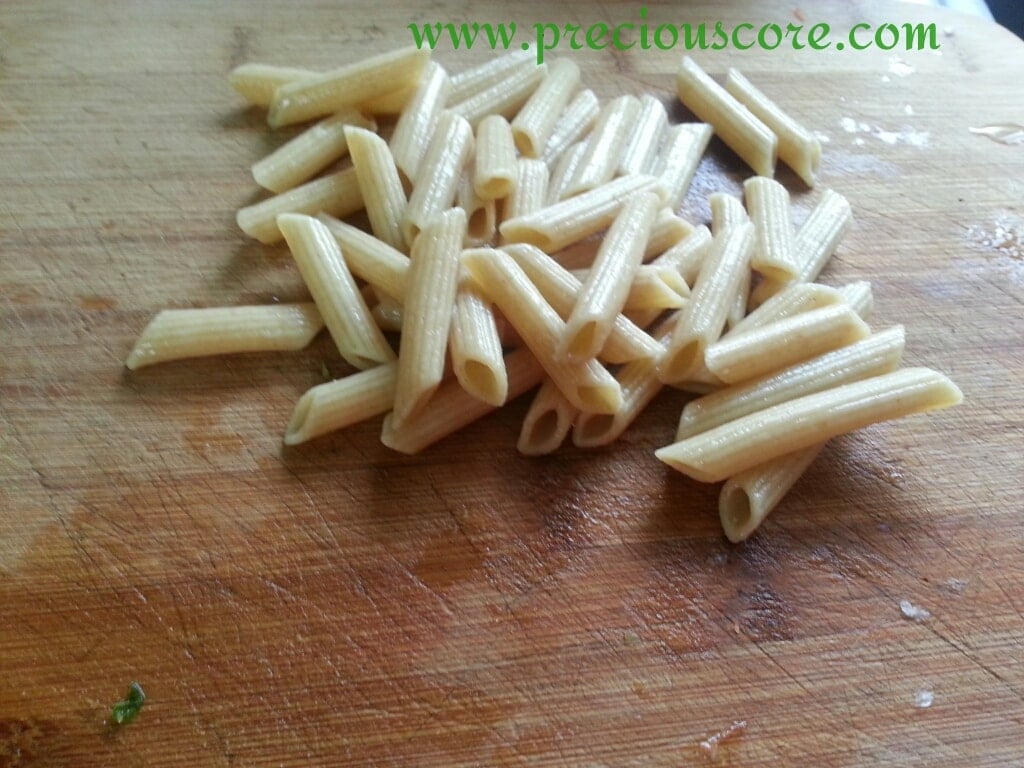 Now dice those babies nicely. This helps them blend well with the other ingredients.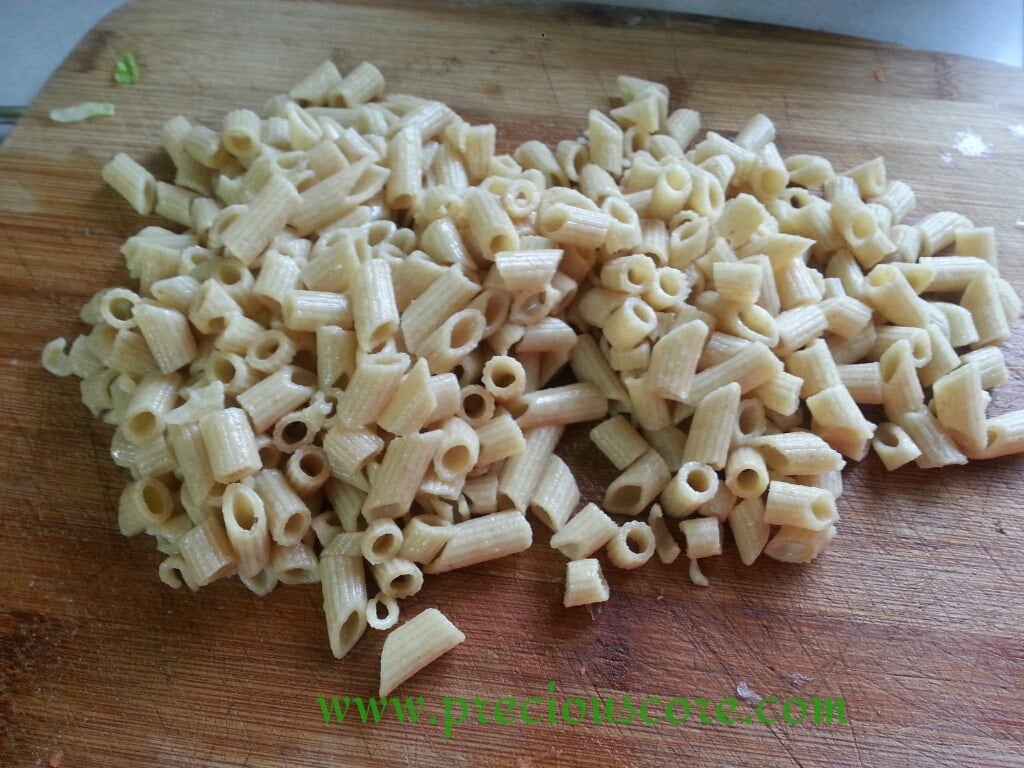 Put all prepared ingredients in a large bowl.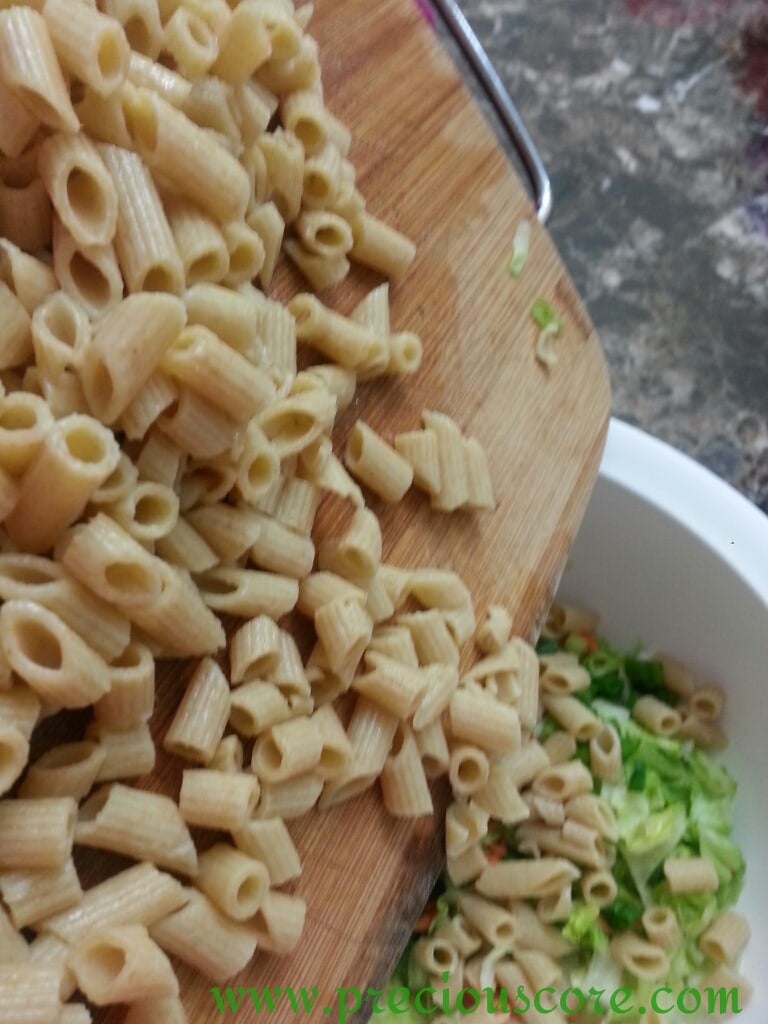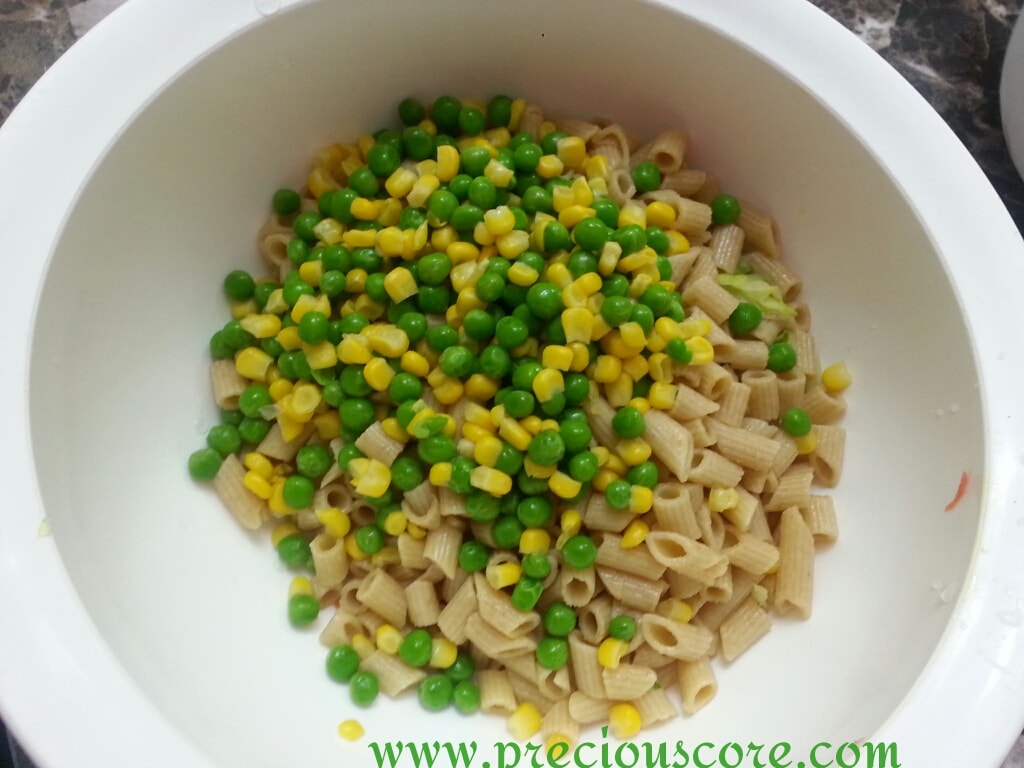 Give that a good mix.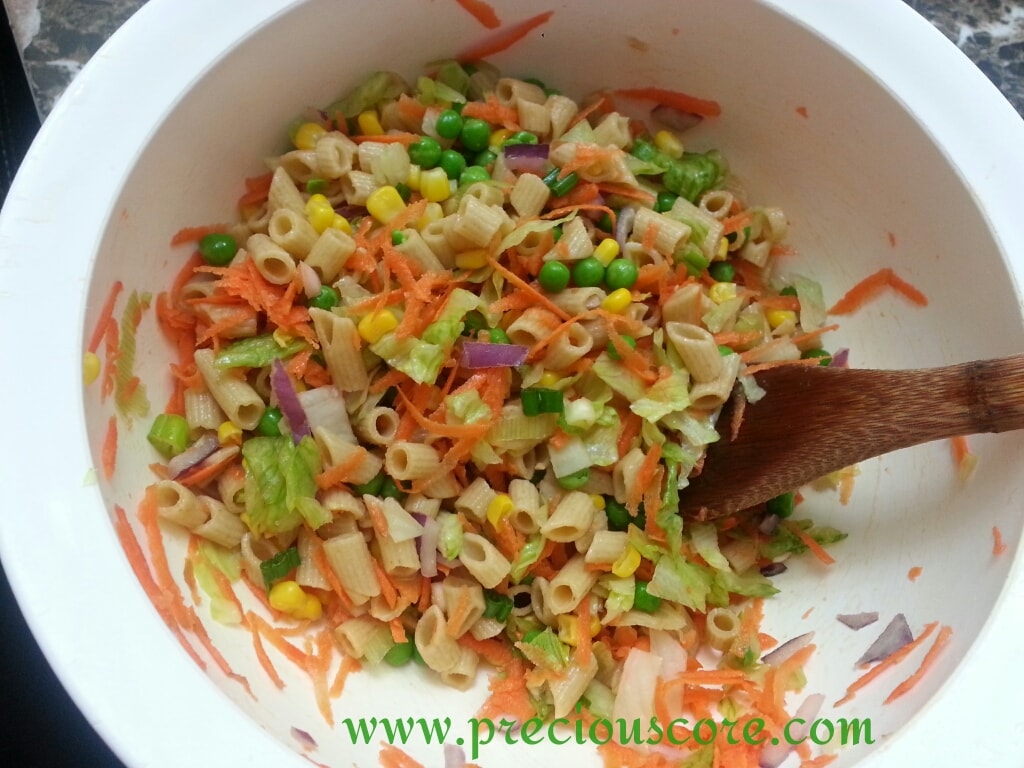 It's time for our dressing, honey! Don't mind if I call you honey. I'm just too excited.
Pour olive oil in a bowl.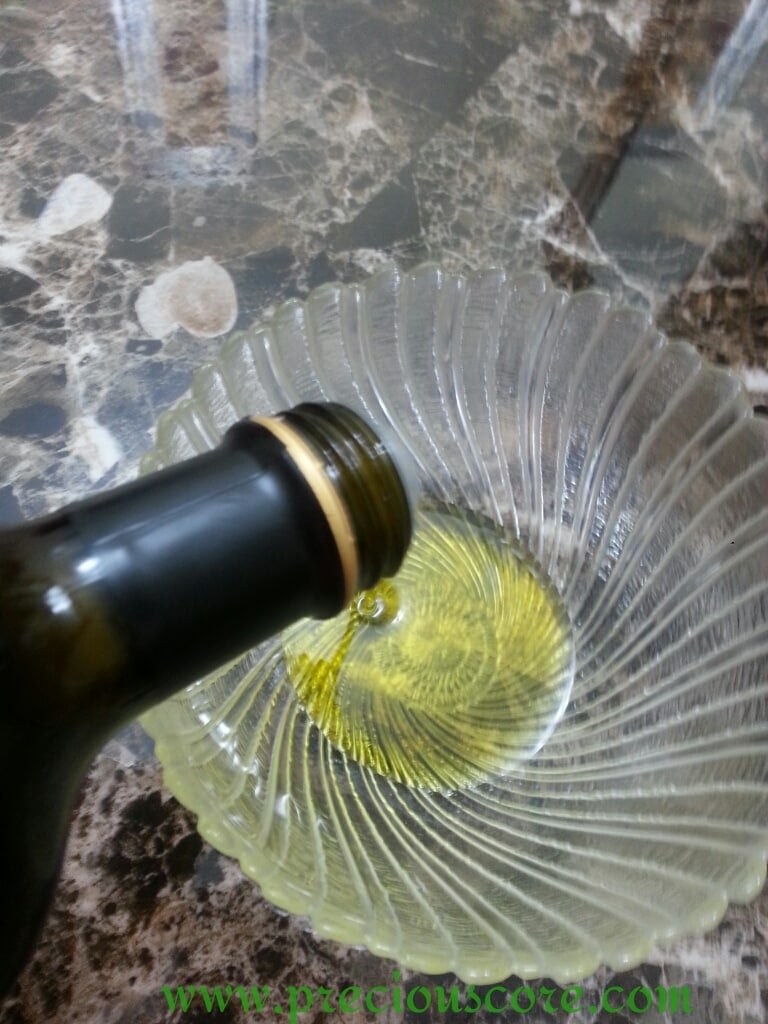 Add in vinegar.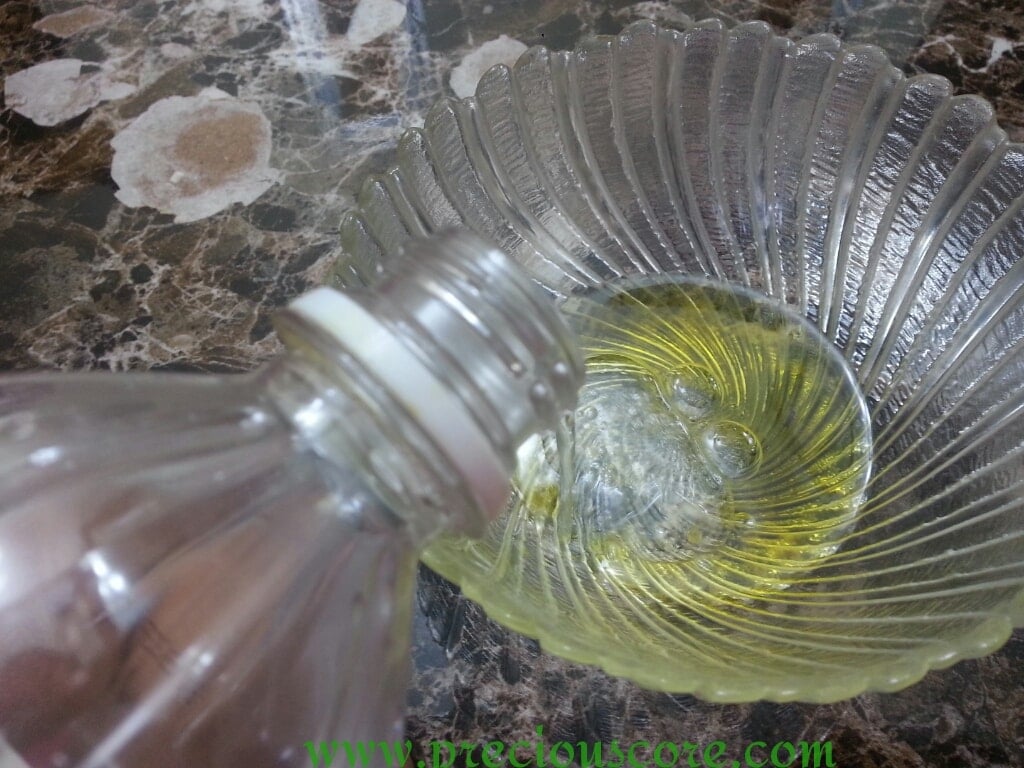 Squeeze a teeny tiny bit of the lemon juice in. If you put too much your dressing will be so sour.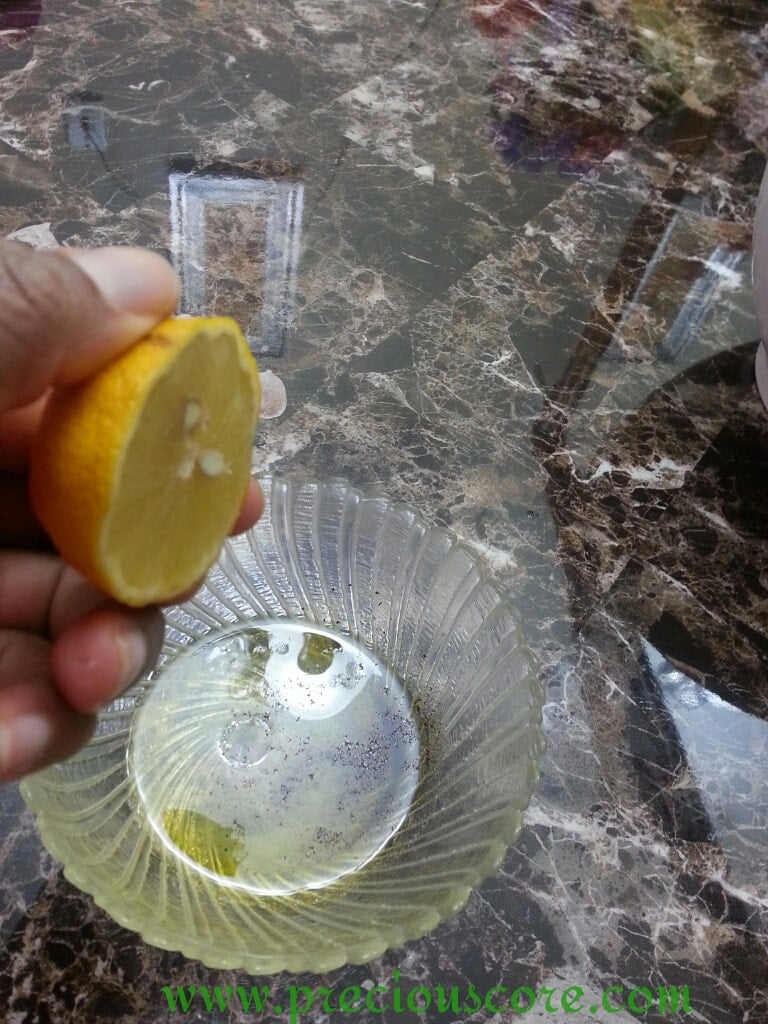 Throw in sugar, salt and black pepper then mix. My baby helped me mix.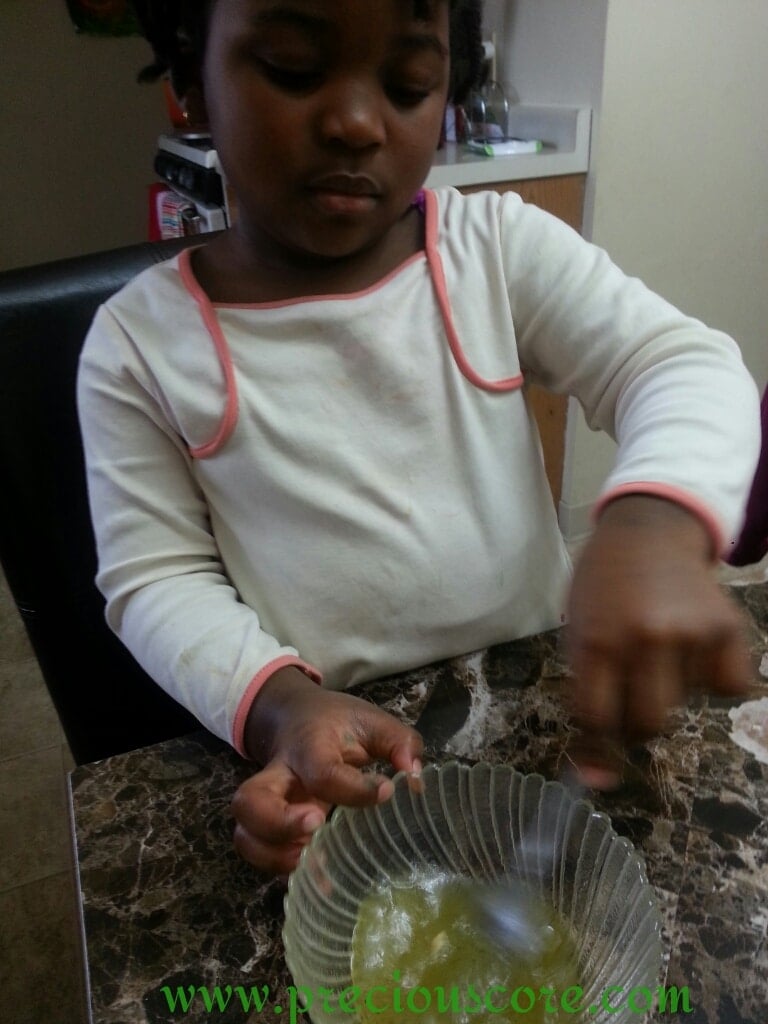 Add in Greek yogurt. Remember if you can't find Greek yogurt, regular natural yogurt is very fine.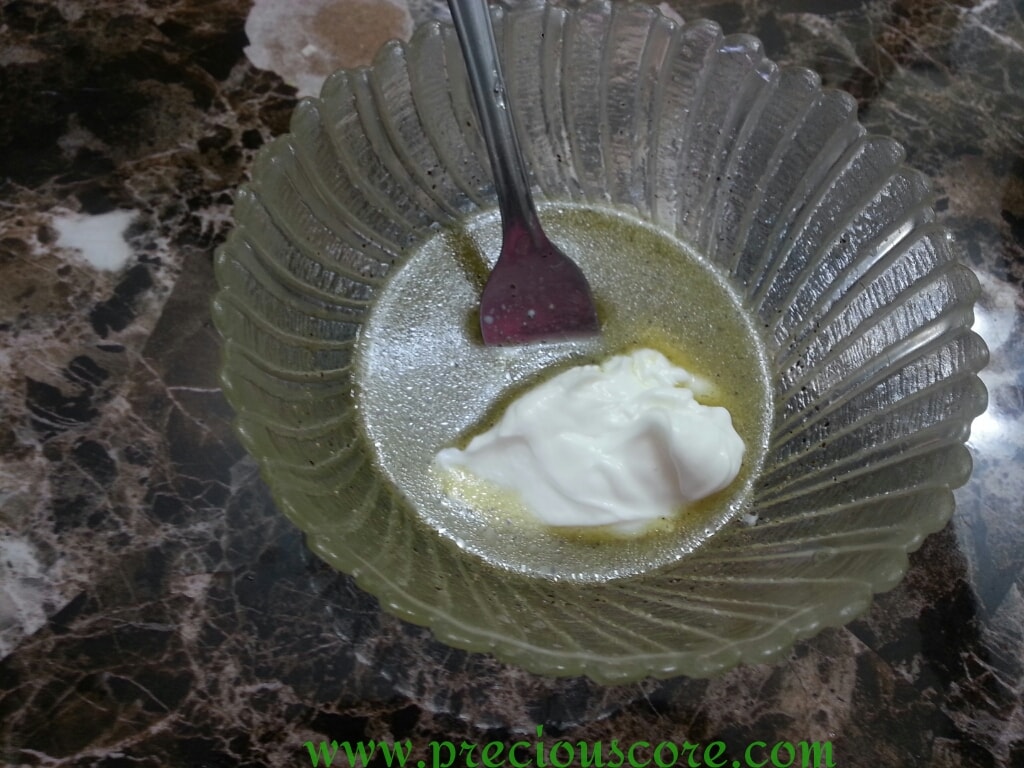 Put all of that goodness in a blender and blend until smooth and creamy. It is good to taste at this point and adjust taste as desired. Oh la la!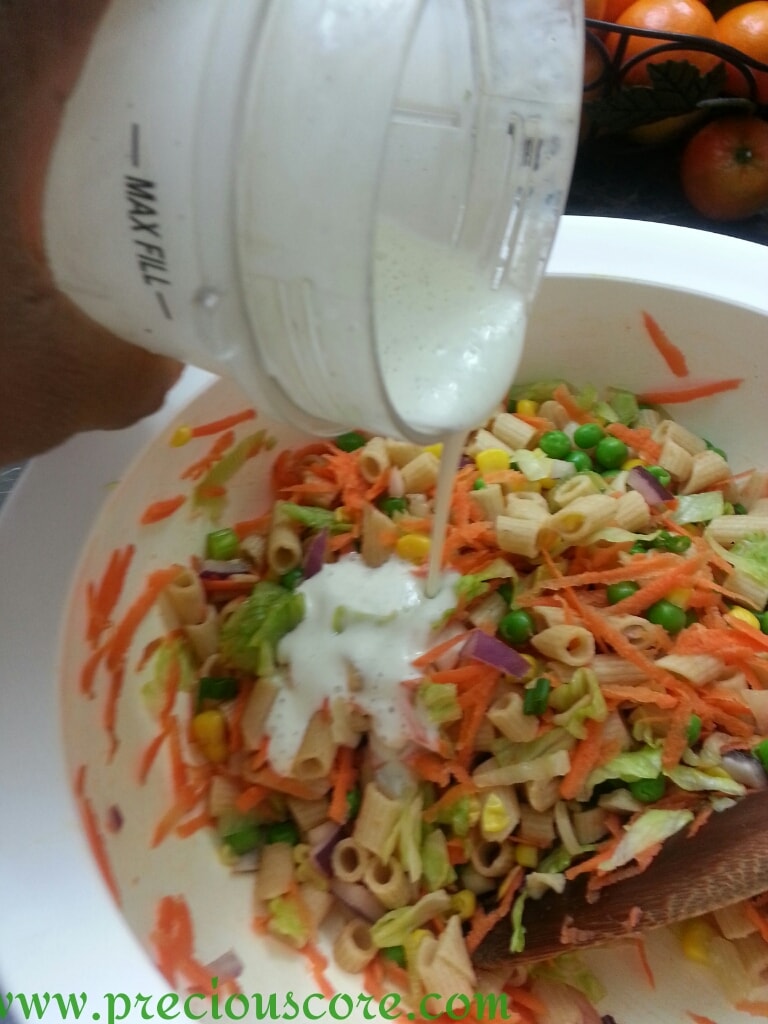 Give that a good mix.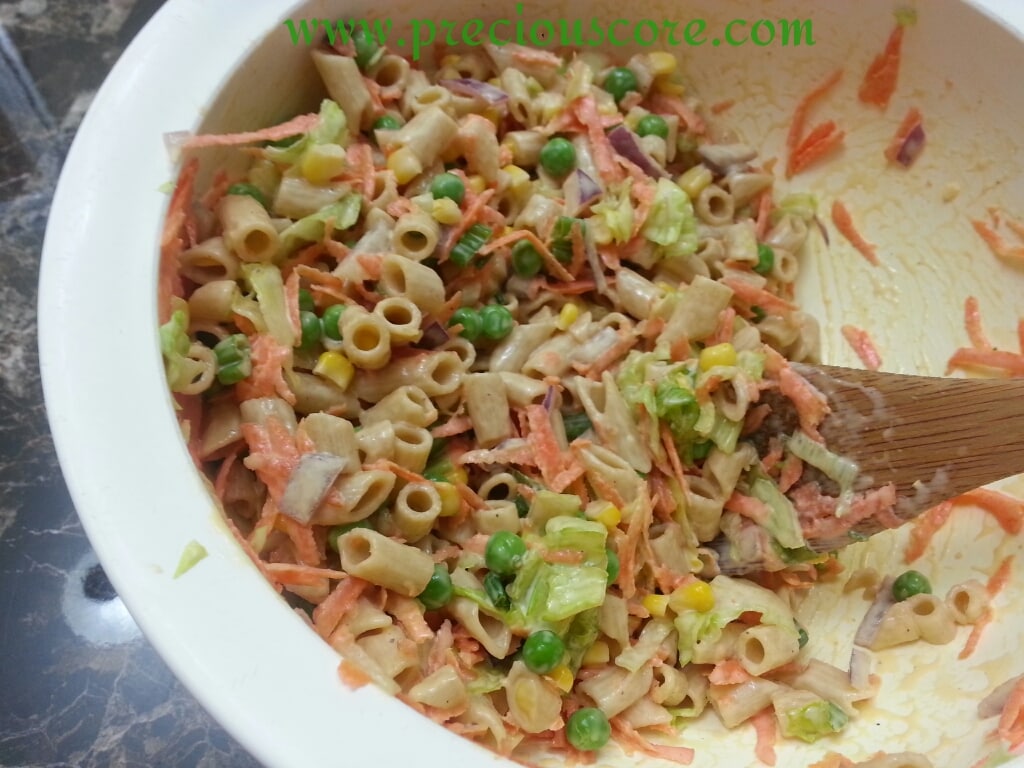 Enjoy and live long!