10 BACK TO SCHOOL HACKS FOR PARENTS
This shop has been compensated by Collective Bias, Inc. and its advertiser. All opinions are mine alone. #NatureMadeWellness #CollectiveBias
Back to school season is upon us! My kids are always so excited about school! However, their mama gets the jitters when it is that time of the year.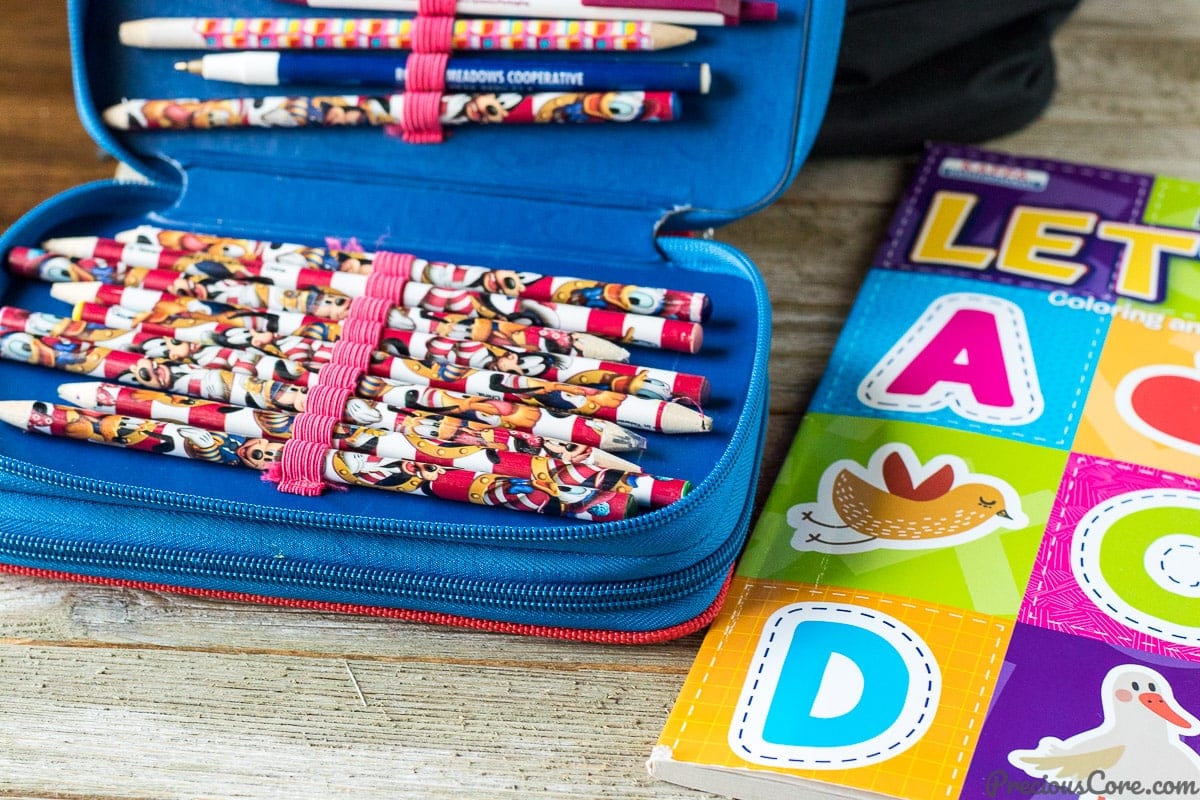 Whenever it was back-to-school season while I was growing up in Cameroon, I heard my mom say the phrase "rentrée scolaire" more times than I can count. "Rentrée scolaire" means "back-to-school" in French.
Although French isn't my mom's first language, it is one of the official languages in Cameroon and "rentrée scolaire" is the way most parents referred to the back-to-school season. During that time, I will hear them say the words "rentrée scolaire" over and over again in their conversations.
NOW I UNDERSTAND WHY.
Do you ever get anxious about back-to-school season? I know I do! There is always so much to be done! I wonder if I will do everything correctly to ensure my kids have a great school year. Besides, transitioning from a long break to back-to-school season is hardly easy. So I thought it would be the perfect time to share some back-to-school hacks with fellow parents. They range from easy meal ideas to little tips here and there to help you cope with "rentrée scolaire".
Some of the tips/tricks I use to make this school season easier are:
1. Stock up on healthy snacks for kids.
I mean, I just have to start here because as the old age saying stipulates, "health is wealth". For your kids to study well, they need to eat well so make sure you surround them with lots of healthy snacks. I love giving my kids fruits for snack time like bananas, oranges, mangoes, apples, and grapes. My kids love them and they are good for a healthy body.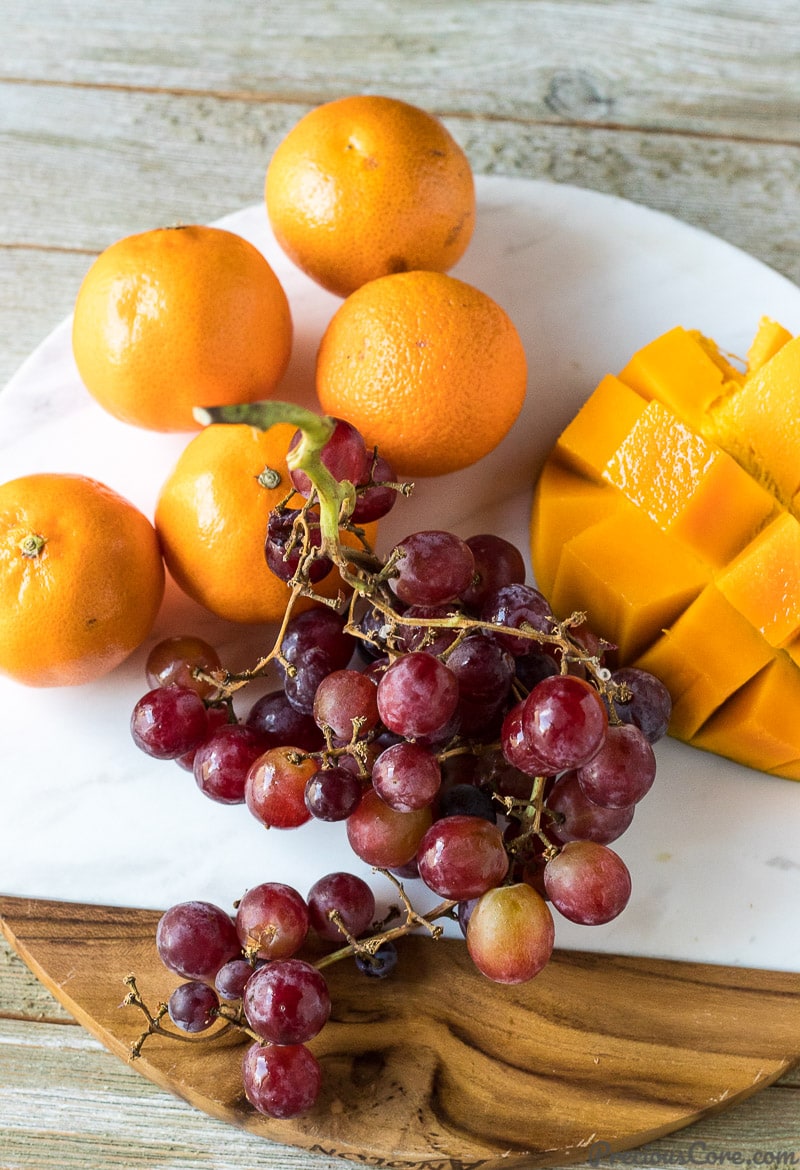 2. Make an easy grab and go breakfast
If your kids eat breakfast before leaving for school, you want to make sure you have easy breakfasts they can easily grab and eat. One of our favorite breakfasts in my home is yogurt topped with granola and fruits. It is so easy to put together and the kids love it!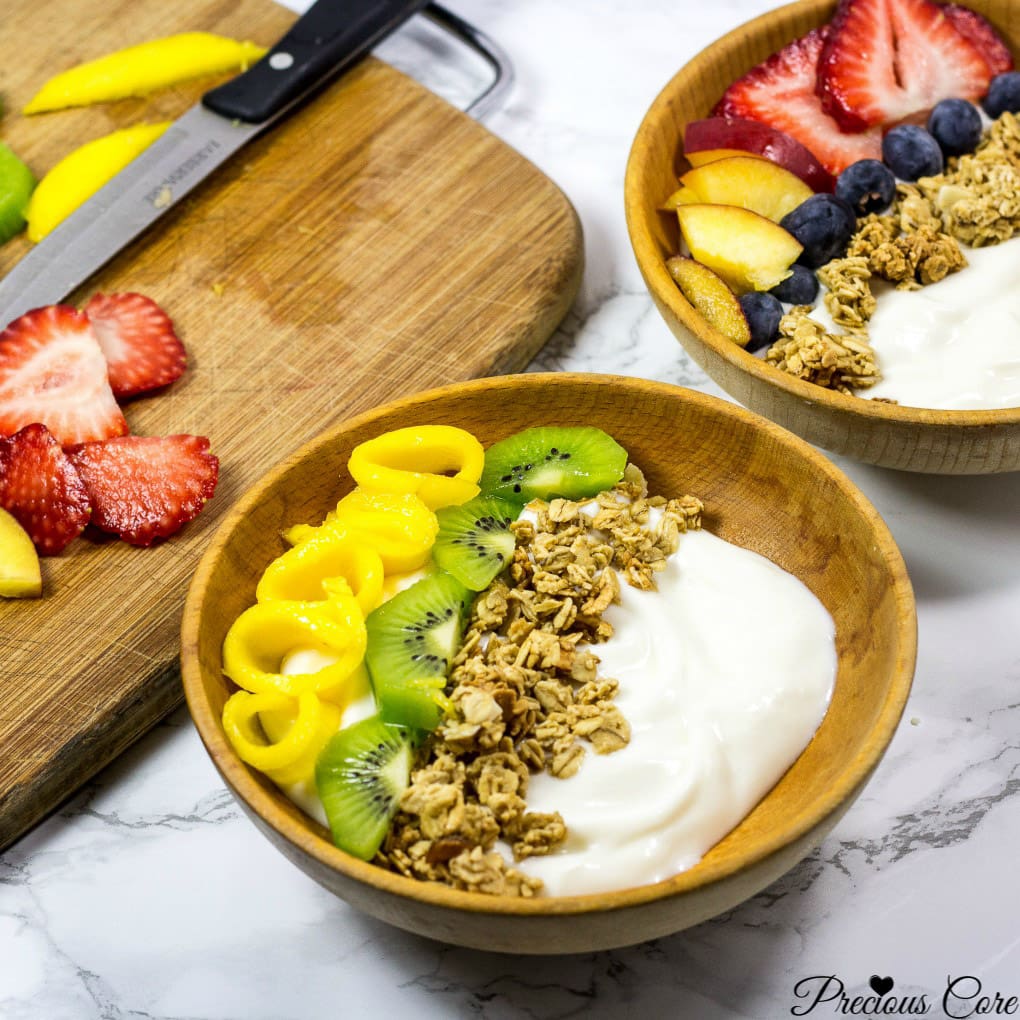 I also make sure to have bread, a variety of spreads (margarine, cream cheese, jelly etc), milk and cereal around. That way, my 7-year-old can easily make her own breakfast for her and her sisters.
3. Take vitamins for overall health and wellness.
Eating the right foods is important but including the right vitamins to support your immune health is a critical part of staying healthy. I love Nature Made® Super C Immune Complex and Nature Made® Melatonin Adult Gummies.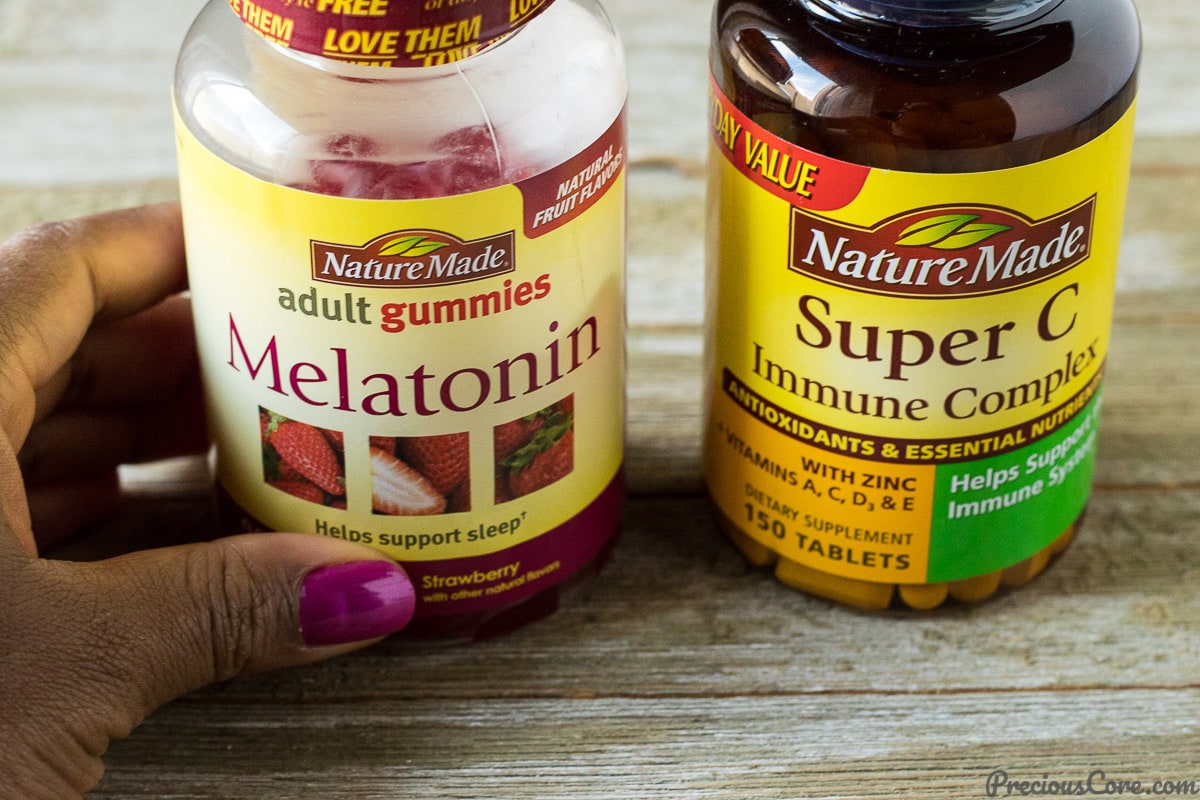 The Nature Made®Super C Immune Complex helps support your immune system for overall well-being, providing an excellent source of five key immune support nutrients.†   Each tablet contains 900 mg of Vitamin C and 15 mg (33 IU) of Vitamin E – Two essential nutrients that support the immune system and provide antioxidant support as well as 450 mcg (1500 IU) of Vitamin A, 25 mcg (1000 IU) Vitamin D and 11 mg of Zinc – Three nutrients that also play an important role in helping support the immune system.†
As for Nature Made® Melatonin Adult Gummies, they taste great, are an easy way to help support sleep and your body reset its sleep/wake cycle.† With Nature Made® you have the assurance that you're getting the nutrients you seek from vitamins/supplements.  You can find and purchase both of these Nature Made® products in the supplement aisle at your local Walmart.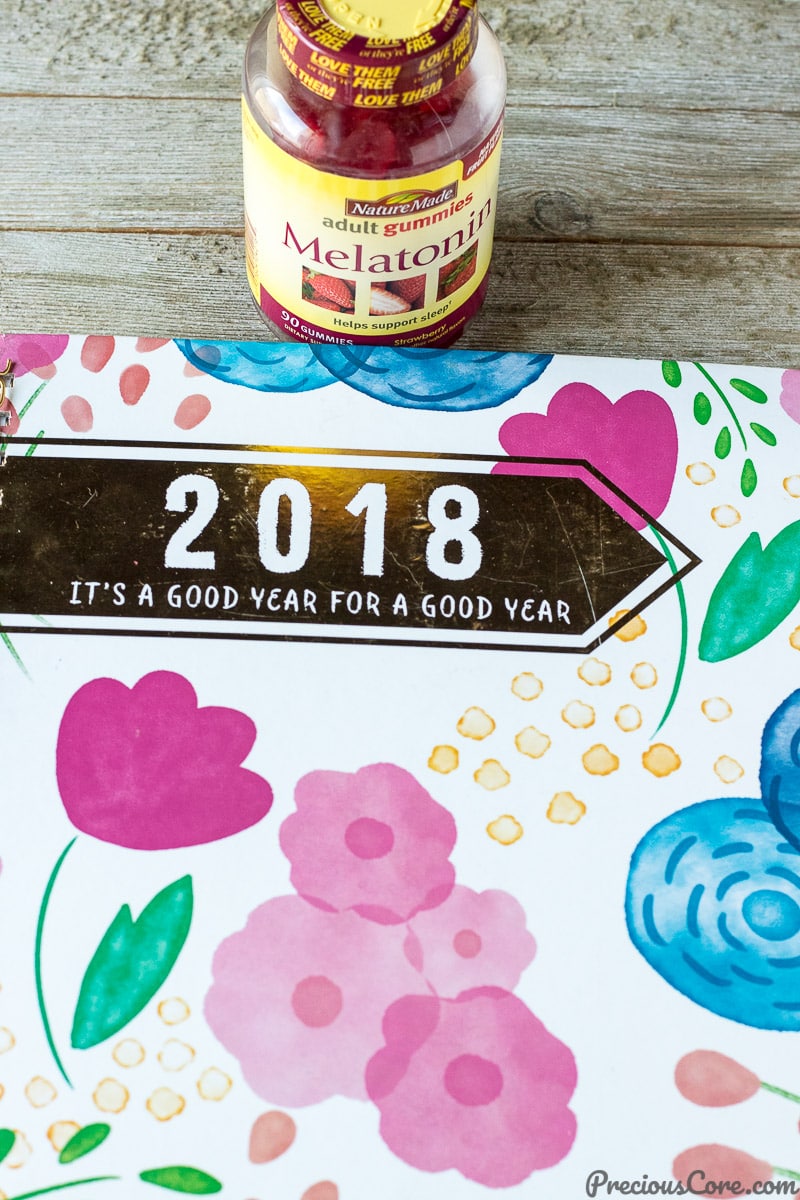 4. Go to bed early and wake up early.
Talking about having restful sleep, it is important to establish a bedtime routine that allows you enough time to get the important things done. So go to bed early in order to wake up early. I find that when I wake up early, I can get A WHOLE LOT of things done before 8 am. Things just get done easier in the morning. So sleep early then wake up early and conquer your day.
5. Prepare for the next day the night before
To make each school day easier, you could prepare things the night before like clothes/uniforms for the kids. Also, check backpacks, arrange shoes, cook breakfast, prepare lunch boxes, iron what needs to be ironed, and clean what needs to be cleaned ahead of time if you can. In all, do everything you can the night before so school mornings are not overwhelming.
6. Supplement learning with online materials
When my oldest daughter attended school outside the home (now we homeschool), I always supplemented what she learned at school with information I could find online. For example, if she learned about shapes, I will look for a shapes video on YouTube and play it for her to watch. That way, she got to be reminded of what she learned and even learned more. The internet is great for supplementing learning. And you know those questions kids come asking? The answer is on the internet. Just Google it.
7. Go through what the kids learned each day to help it stick.
This is a study technique my sweet father taught me. He said every day after school, I should go through what the teachers taught for that day. That way the lessons I learn stick better in my head. Dear parents this is a lesson that greatly helped me. Please pass it on to your kids. The day a kid learns something is the best day for them to review it so the lesson sticks. Then during the weekend, they could review all they learned in a week. This makes studying so much easier.
8. Have a file for organizing important school documents.
Paperwork is my nemesis! There is always some paperwork that needs to be done and some documents that need to be kept. To make this easier, have a designated file for school-related documents and just dump them all in there. That way, you don't loose an important document.
9. Let the kids help.
Involving the kids to help during back-to-school season really makes the load lighter for parents. Can they go shopping with you? Then let them do it. Also, you could give them little tasks around the house like sweeping, doing dishes, etc. This teaches them responsibility and reduces the workload for you.
10. Limit screen time.
These days, mobile devices are a huge distraction for many kids. To ensure that they focus on their school work, limit internet access for them. They shouldn't have as much screen time as they do in a day. According to experts, they shouldn't have more than 2 hours of screen time every day. The internet can be a great tool for learning, but it can also be a great distraction. So teach them to use it wisely. Less screen time should free them up for actual school work and other activities that will build important life skills.
Bonus Tip: Capture photos of the first day at school and important school days. These days anyone can do it with their smartphones and as I have heard older parents say, "the days are long but the years are short". These anxiety-filled back to school years will pass by quickly. So capture every moment you can, so years down the line, you can look back and savor the memories. Hope these tips help you conquer the new school year!  Again, you can find and purchase these Nature Made® products in the supplement aisle at your local Walmart.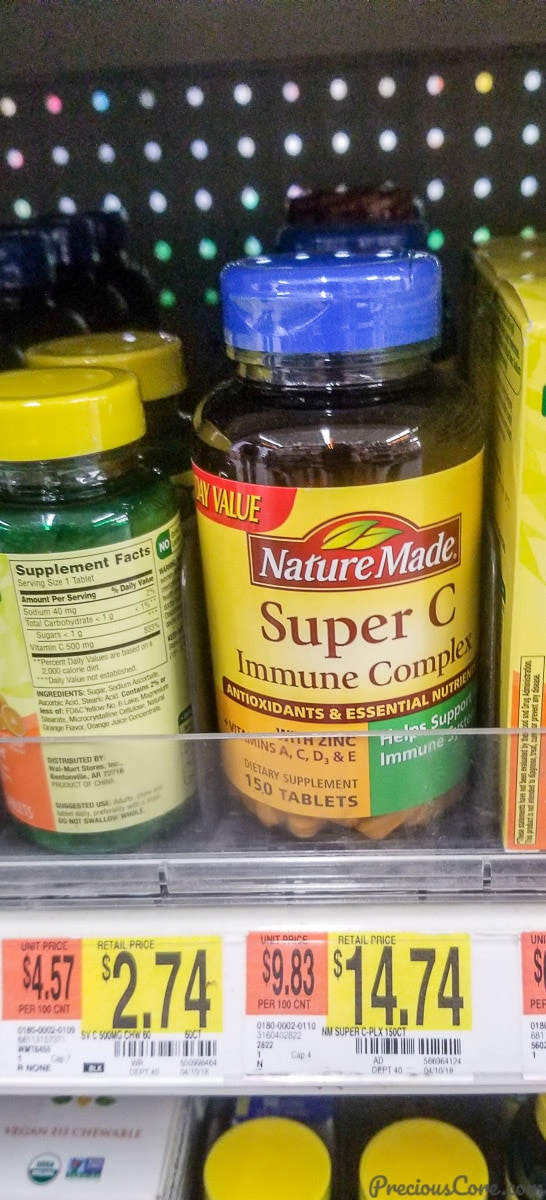 Hope these tips help you conquer the new school year!
† These statements have not been evaluated by the Food and Drug Administration. These products are not intended to diagnose, treat, cure or prevent any disease.