5 WAYS MOMS OF TODDLERS CAN SAVE MONEY
Published Oct 03, 2017
Updated Oct 16, 2017
This shop has been compensated by Collective Bias, Inc. and its advertiser. All opinions are mine alone. #MoreHuggiesMoreSavings #CollectiveBias
I am the queen of anything that will make me spend less and save more. With three girls 6 and under to care for, I'm always searching for saving hacks to ensure that we are not buying more than we should. I never like to pay full price for anything. Ha.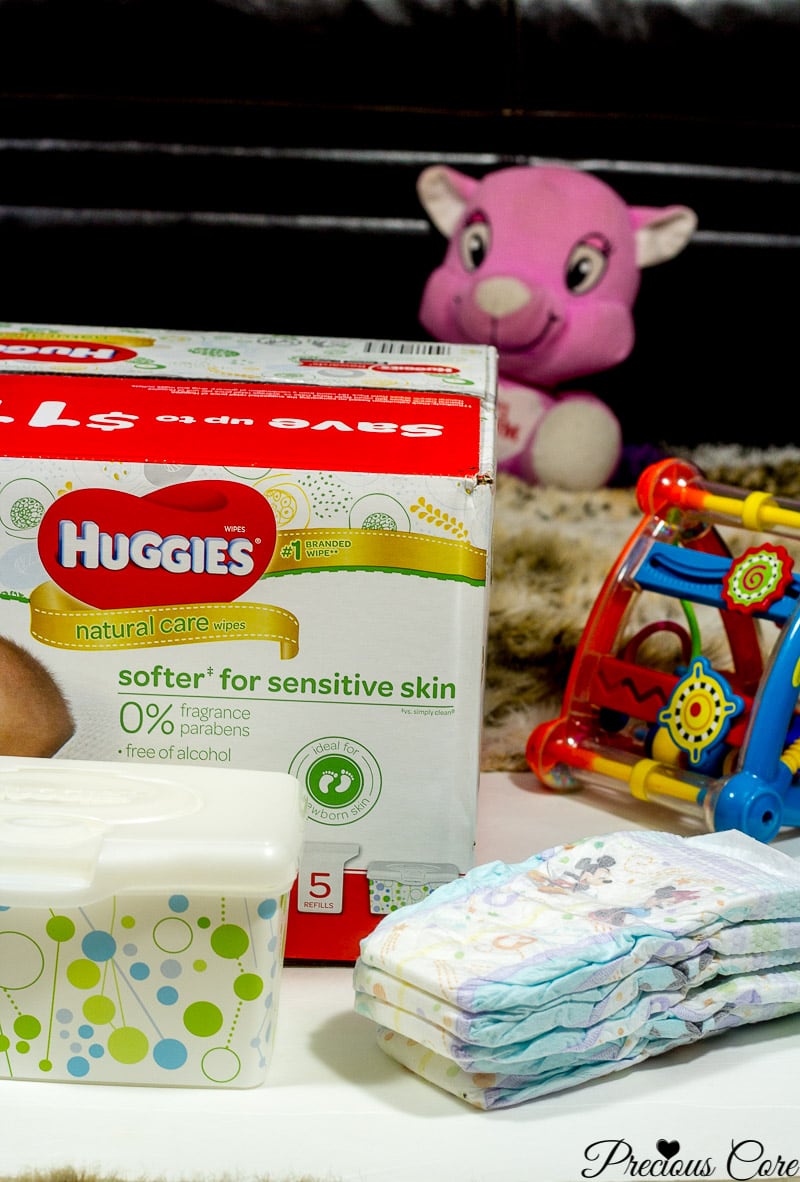 Back home in Cameroon, I am that girl who moved around the market "pricing" items from shop to shop or market stall to market stall… just to ensure I bought for the lowest price. I have spent hours of my life bargaining. No jokes. Sometimes I would leave a shop hoping the job owner will call me back to pay him/her my ridiculously low price. Sometimes my bargaining tactics worked and they called me back. Sometimes they didn't.
When I moved to the United States, my penchant for saving money moved with me. So though you hardly ever get to bargain in any stores here, because prices are fixed, I still found a way to save more. This includes coupons, thrift stores, deals, sales and bulk buying. I use these methods to buy everything from food to clothes and diapers.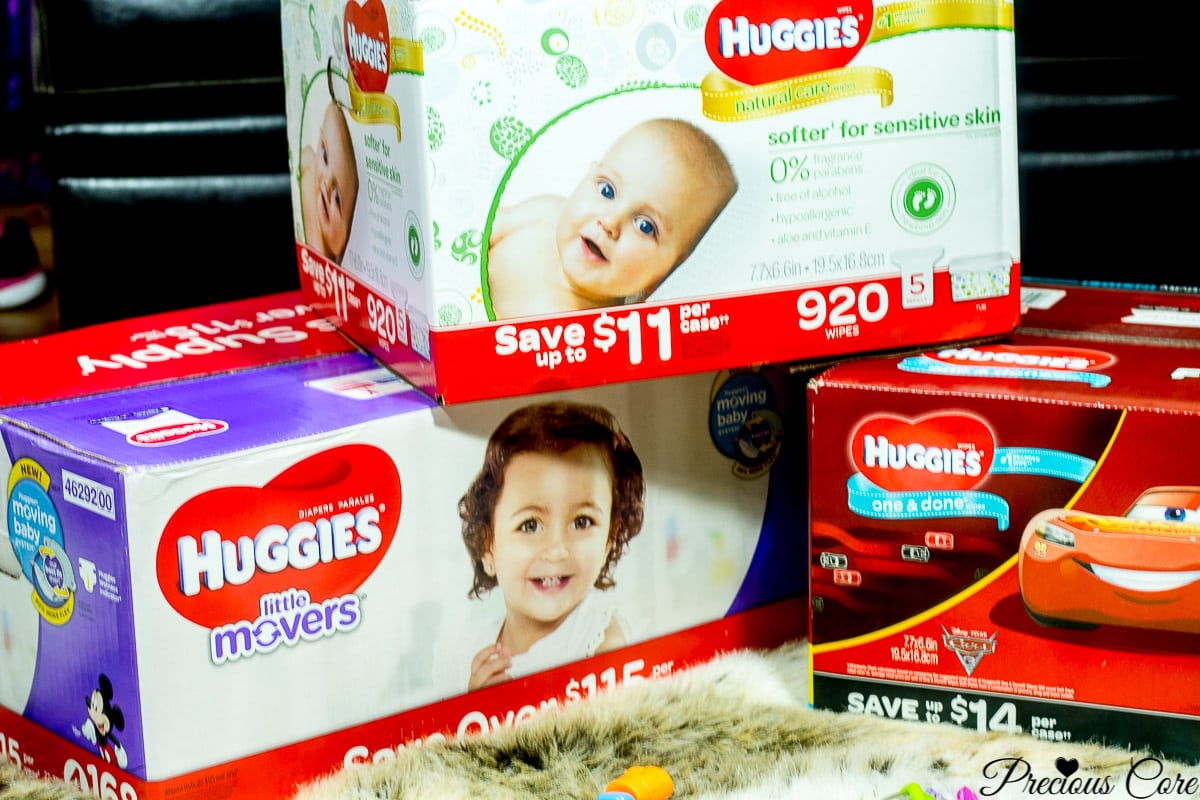 And I'm sharing some of my 'secrets' with you in this post. Are you a mom of a toddler or is there a toddler in your life? Welcome to saving mania. Here are 5 ways to save money.
1. Hand Me Down Clothes
Hand me down clothes save me so much money compared to if I had to buy every piece of clothing brand new. I love going to thrift stores to search for the best looking clothes for my girls. Yes, most of the clothes have been used before but they still look good and are ridiculously cheaper than the brand new versions. Sometimes relatives/friends hand down clothes to me and I receive them with joy. There is no point buying every single clothing item brand new for your toddler because they outgrow them fast.
2. Buy Food in Bulk and in Season
Buying food in bulk saves a lot of money and time. What is that thing that your toddler likes? Buy in bulk and keep in your pantry so you do not have to rush to the store several times to get it. I also find that buying food in season is so cheap. So I focus on buying fruits and vegetables that are in season. That way I save a lot.
3. Buy Diapers in Bulk
Just like food, purchasing diapers in bulk will save you tons of moolah. I recently purchased a Sam's Club membership and I bought Huggies® diapers for a ridiculously low price: $40 for a box of diapers that is three times bigger than the regular diaper boxes I often buy. I'm still in shock at how cheap this is. My girls keep going around the diapers and shouting, "that's a lot of diapers!" I am in diapers and wipes heaven right now.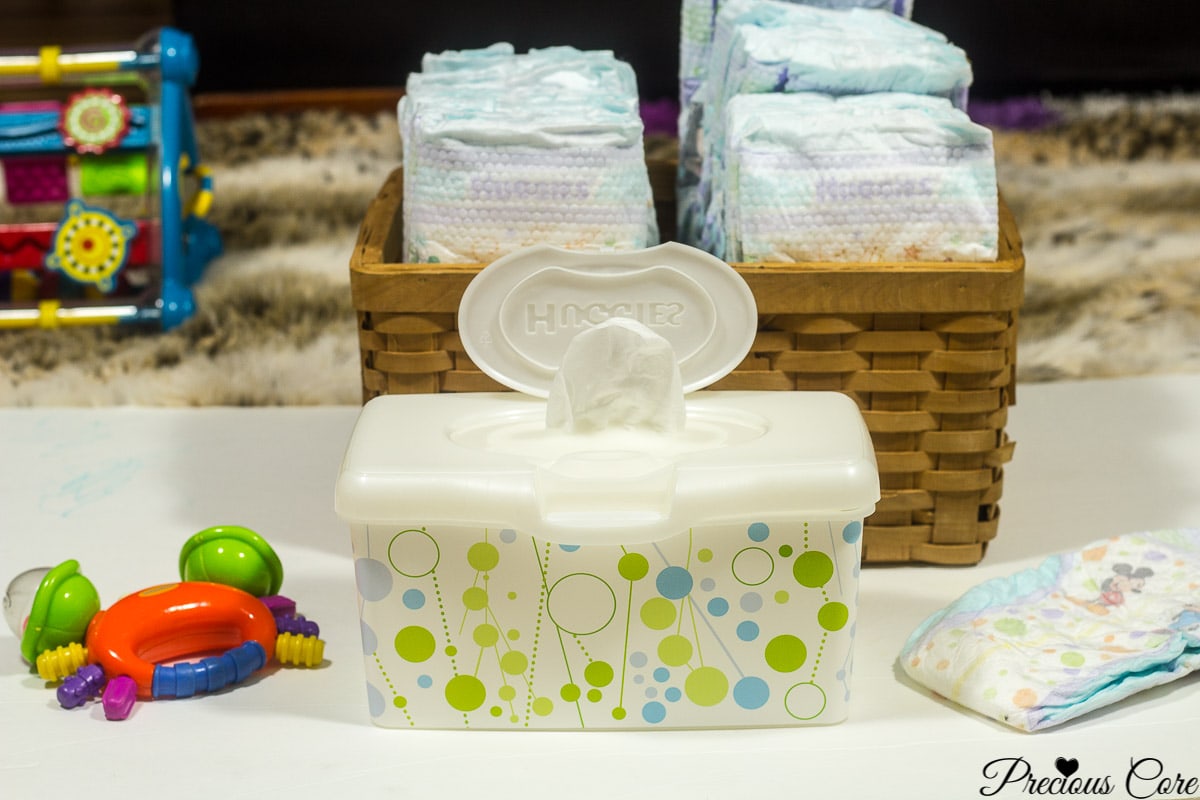 Also, I earned instant savings of $45 for buying 3 Huggies products. So here is how it works: I purchased a Sam's Club membership for $45 then earned $45 for buying 3 Huggies products. I love Sam's Club because you can buy lots of household items from diapers to food in bulk. So you pay less and you get more. Also, their Scan and Go Service makes checking out really fast and easy.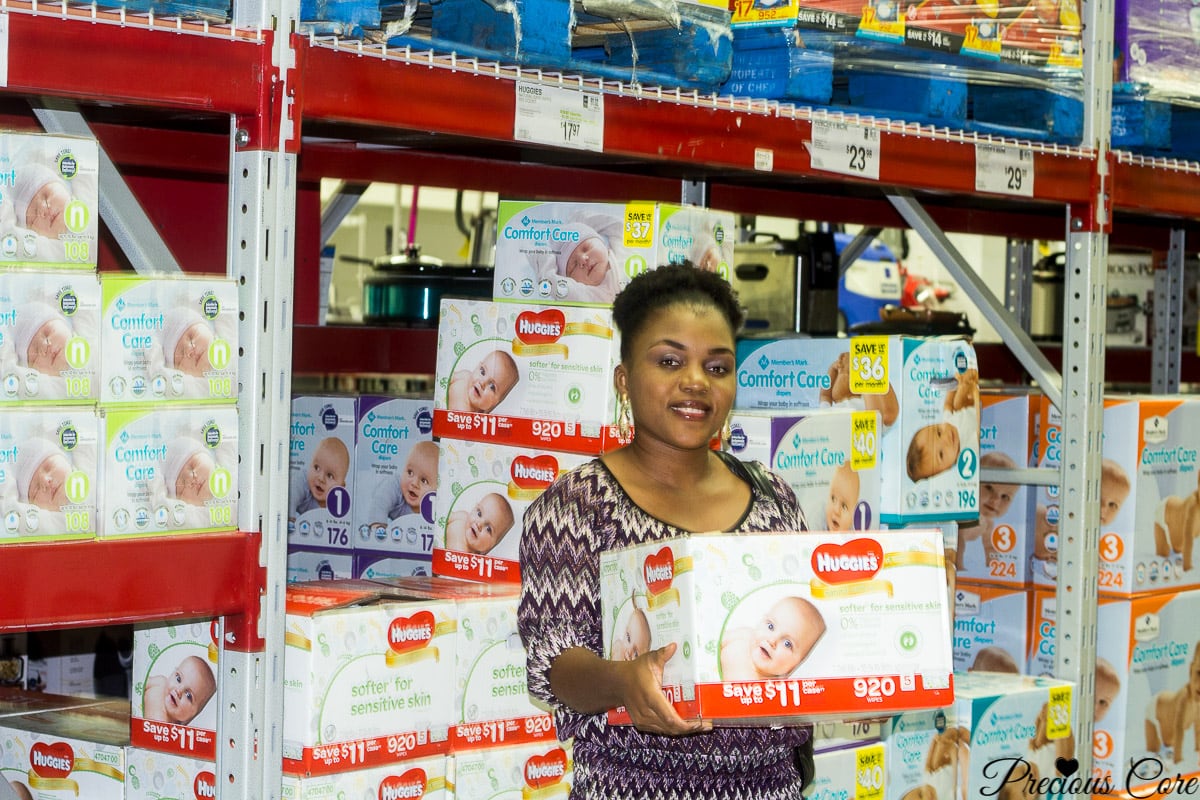 You could sign up for a Sam's Club membership online at samsclub.com or at your local Sam's Club. To take advantage of the same Huggies offer, print out this page and take to a Sam's club near you. Join online now and earn a $5 gift card. Win-win-win!
4. Repurpose Empty Boxes into Toys
Since I started having kids, I discovered that there's no need to throw away boxes right after I empty them. Boxes are gold chez moi. They provide instant cars for the girls to cruise in. Here is my toddler, Yoyo cruising in her diaper box. You can also see a 'car' at the back which was made by my six year old. So let them cruise for a while in those boxes before you throw them. They make great toys with no added cost!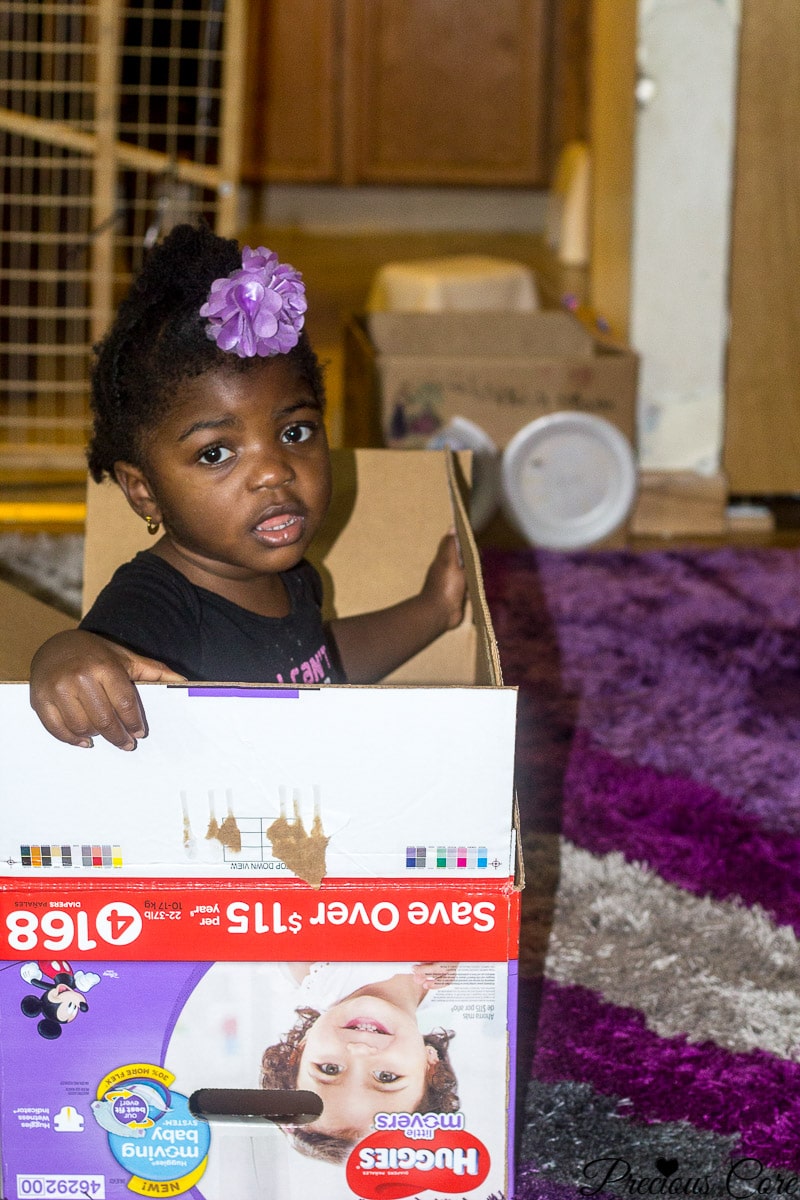 5. Deals and Steals!
I love deals – Toddler Tuesday, Toddler Thursday, all targeted towards toddlers. A lot of stores offer this so I always look out for those.
Hope these saving hacks inspire you and help you save more.